By Eileen Ogintz
ORACABESSA BAY, Jamaica — Ian Fleming fell in love—hard. He was a British intelligence analyst when he found himself in Jamaica during World War II for a British- American intelligence (read that "spy") summit and told himself after the war, he would return to the island and make it his home.
No one could have guessed—least of all Fleming—that Jamaica would prove the muse for him to create his alter ego James Bond, the ultimate well-dressed spy and ladies' man who made sure the good guys always won. Fleming was well-equipped to create James Bond—educated at British Public Schools and a Naval Intelligence Officer during World War II where he met many spies.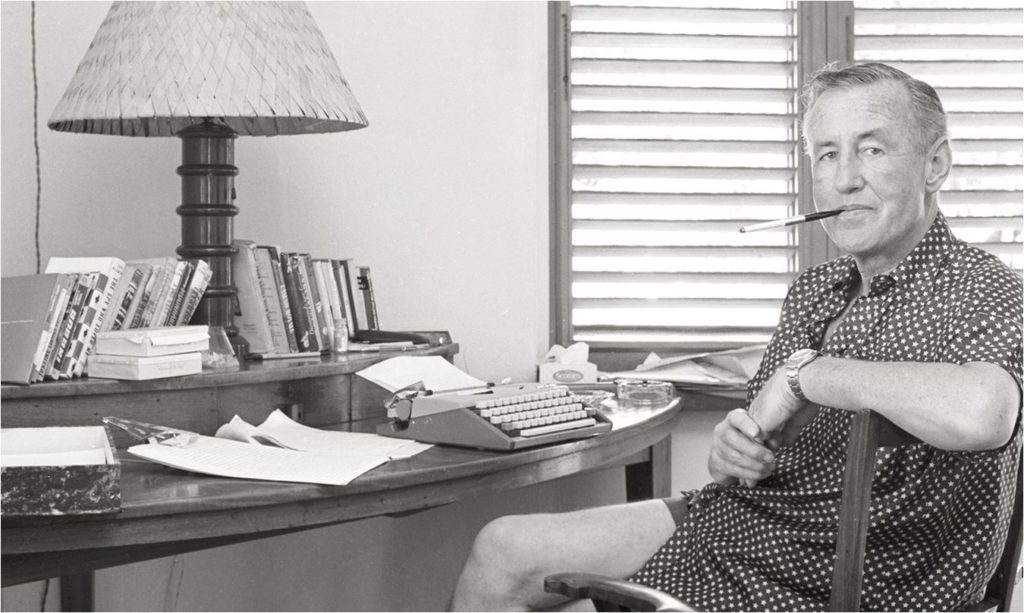 Fleming wrote every one of his 14 James Bond novels here in a tropical villa off Oracabessa Bay. Fleming took the name of an English ornithologist for his hero. He named his home GoldenEye in tribute to a wartime mission code named GoldenEye that he had overseen.
Today people rent the Fleming Villa (it sleeps 10) where Fleming lived and wrote his books—it is part of the GoldenEye Resort, 20 minutes east of Ocho Rios and about 2 hours (by car) from Montego Bay with its own private beach, pool, gardens and media room along with butler, housekeeper and cook.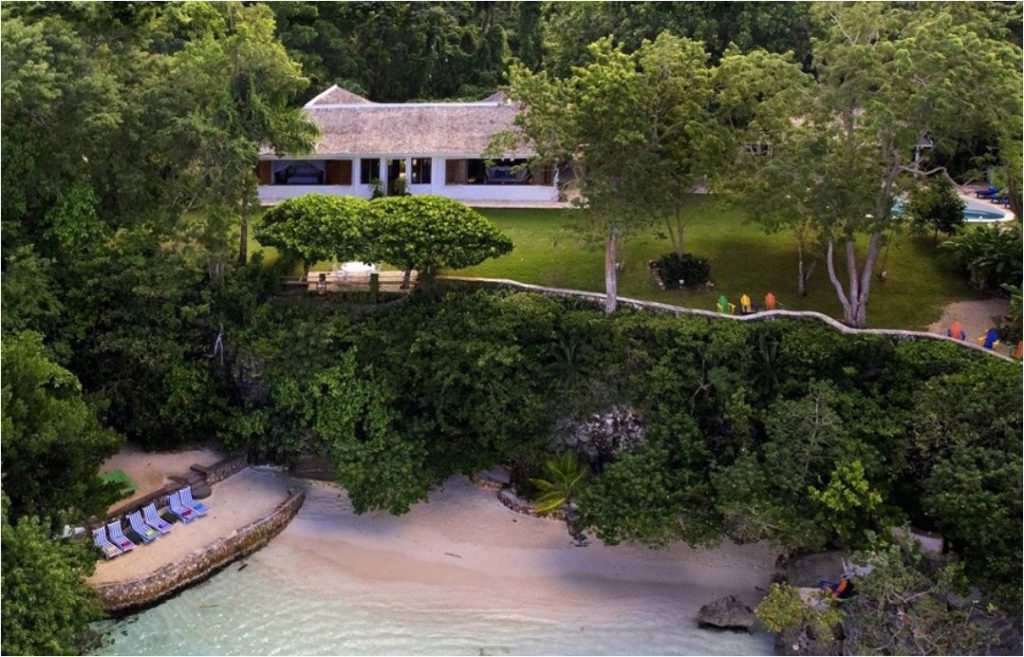 We are staying in a "beach hut" at the resort, a collection of 40+ villas, cottages and beach huts spread across 52 acres with tropical gardens, private beaches and secluded coves.
Sting wrote the hit "Every Breath You Take" and Bono wrote the theme song to the GoldenEye movie here. Chris Blackwell, a Fleming friend, bought the property in the 1970s and as more friends began to visit, he began to build ,starting with a beach hut for himself, one for his mom and then some villas—all enclosed in tropical trees.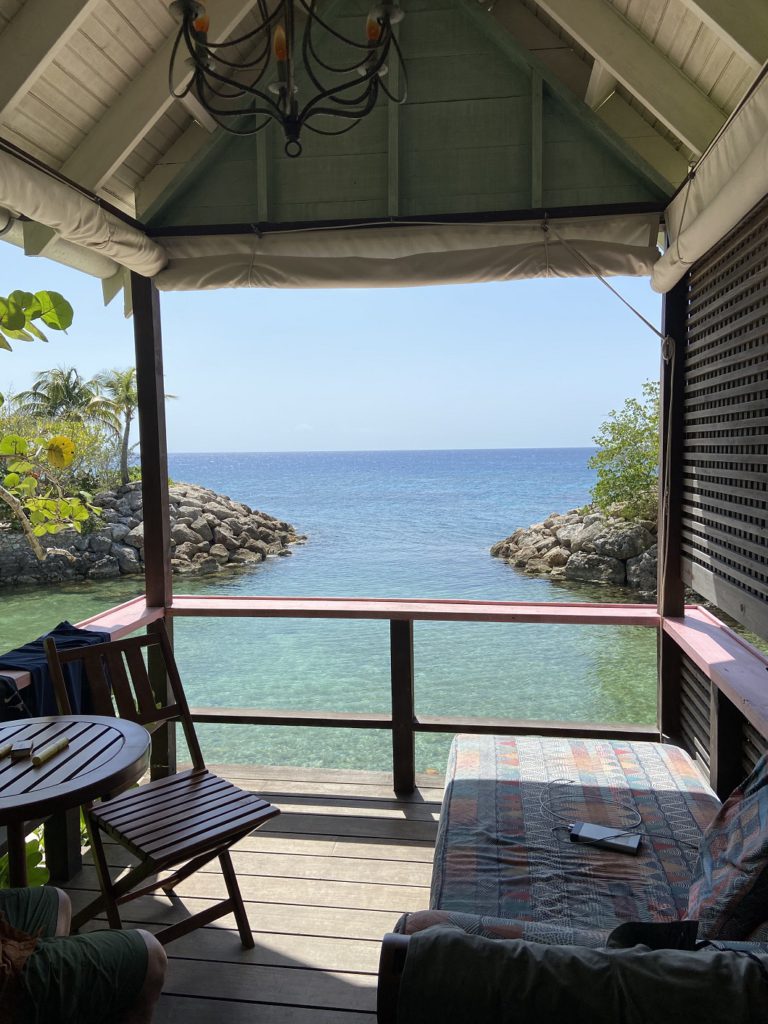 We are staying in a beach hut designed the way Blackwell wanted to live—louvered windows, a pointed ceiling, with a Snorkeler's Lagoon on one side and Button Beach on the other. I love the double rain showers, private veranda perfect for breakfast (how about papaya and mango?) and oh-so-comfy beds.
Obviously, this is for a certain kind of traveler who appreciates the laid-back ambiance with hidden coves where you will find beach lounges and a resort spread out over 52 acres.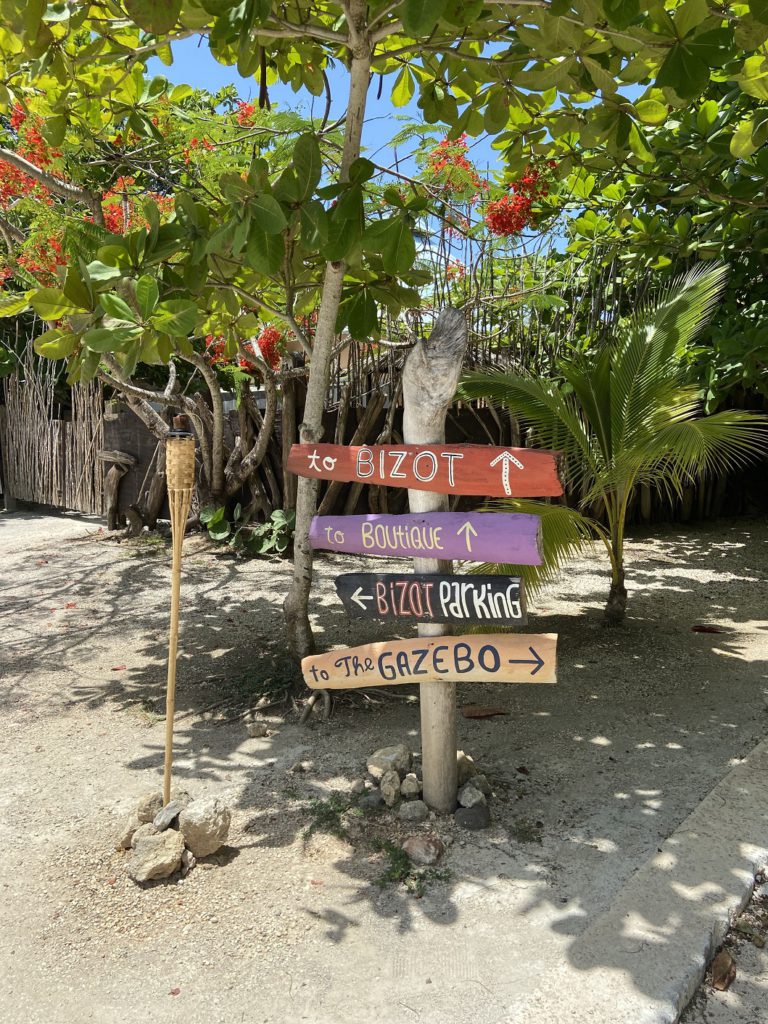 We snorkeled out to the reef right from "Snorkeler's Cove," and then had lunch (including a coconut water served in a fresh coconut) at Button Beach (think grilled shrimp, freshly made fish fingers, plantains and sweet potato fries.) One of the resident cats—we named him Button—enjoyed the leftovers.
We enjoyed fresh snapper for dinner and learned we can order Jamaican take out delivered from a local spot in town or venture a mile down the road to another for Jerk Chicken or fried fish and plantains.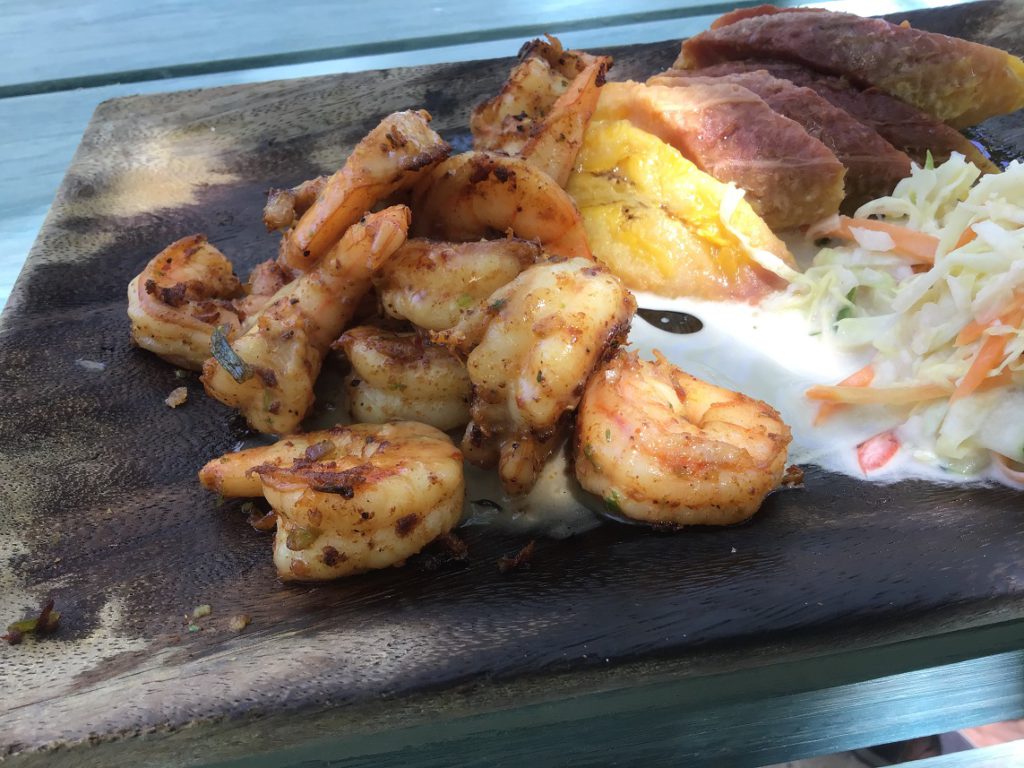 This is a place for families with older kids who can entertain themselves snorkeling, kayaking, paddle boarding or those, like us traveling with grown kids—the first time we've seen our son and his fiancé since before the pandemic.
It's nice to see everyone smiling—and relaxed.