By Eileen Ogintz
Tribune Content Agency
The kids' club was fit for a princess — a real princess.
Queen Elizabeth II, then Princess Elizabeth, 10, visited the "children's room" aboard the iconic Cunard Queen Mary in Southampton, England, the year the ship first set sail in 1936 and reportedly had a lot of fun. Better than the palace playroom, we can only wonder.
Today, aboard the Queen Mary 2, there is a mural depicting the Cunard history of entertaining kids dating back to the mid-19th century when Samuel Cunard, the famous line's founder, brought some of his nine kids aboard, and later his grandchildren (he had 36). The line boasts the first children's playroom at sea — aboard the Arabia in 1852, the last Cunard wooden hulled ship. Among the first animals at sea were cows for the kids' milk. (Today, the line boasts the only kennel at sea.)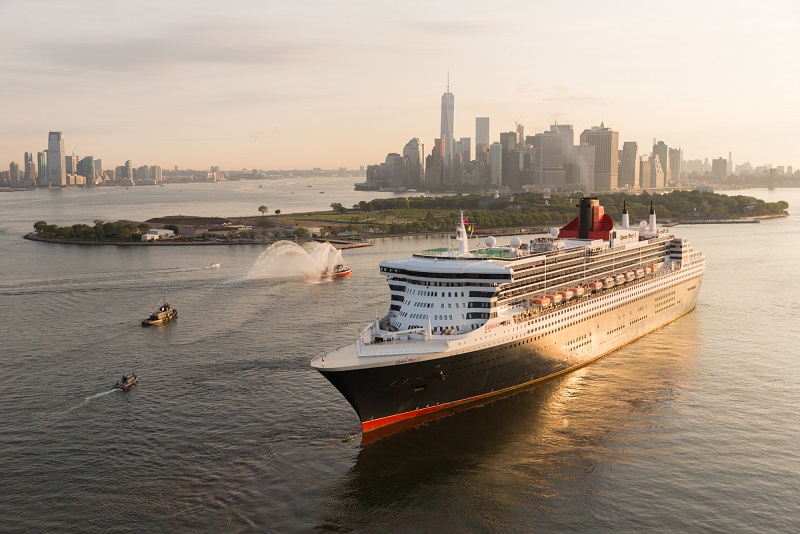 The kids aboard on a recent sailing give the 21st-century Kids Zone high marks, though it is nothing like those on megaships. The Queen Mary has room for about 350 kids, said Chris Attrill, Queen Mary's youth manager, while megaships can accommodate more than 1,000.
The week I sailed from Southampton to New York there were just 22 kids onboard. One hundred were scheduled to sail back to Britain. This ship is the only liner offering regularly scheduled transatlantic crossings between New York and Southampton (22 transatlantic voyages this year from May till December), as well as cruises to the Caribbean, Mediterranean, New England and Canada. The Queen Mary has room for about 3,000 guests, some 1,200 seemingly always smiling staff and 25 four-legged guests. An especially popular feature is the 1/3-mile promenade deck, which is lined with traditional deck chairs, the perfect place for guests to stroll and chat, recreating the key social venue aboard transatlantic liners. Just inside, looking out to sea, are places to play board games, do a jigsaw puzzle, read or just daydream on a transatlantic journey with no stops.
We can just chill," said college student Marissa Morrison, 20, traveling with her family, who was doing just that in the huge Canyon Ranch (20,000 square feet) spa and health club, complete with plenty of water features. "There's no pressure to do anything." That includes keeping up with friends on social media, as internet was expensive, she said.
Such a voyage is a welcome break for busy working parents where every hour of the day is scheduled, said Claire Wiseman, a London attorney traveling with her husband and nearly 2-year-old daughter Lily. "There's no agenda," she said. "Everything is there when you want it."
The ship underwent a $132 million renovation just last year and she is sparkling from bow to stern. (A fun fact: She traveled 1.78 million miles before her refit — about the distance to the moon and back — four times.)
Some chose the ship after a busy week sightseeing and touring. Others hate to fly, especially now. Many families onboard who are moving back to the United States from abroad chose to cross the Atlantic "the old-fashioned way" — as a way to spend time together and make the transition easier. Another plus: There's no limit on luggage.
"What a unique experience to give the kids," said Michael Minaudo, an Army officer moving his family back to Washington, D.C., from Belgium.
Carnival Corporation Chairman Micky Arison (Cunard is one of Carnival's brands) notes that his family immigrated to America in 1954 aboard Cunard's Mauretania, which led to the vision of the Queen Mary 2.
And with one-way flights priced at up to $1,000 per person, the Queen Mary 2 (starting rates this summer are $1,200) might not be that much of a splurge. There are less onboard expenses than on other ships, because there aren't any shore excursions. (Those sailing can get deeply discounted one-way fares.)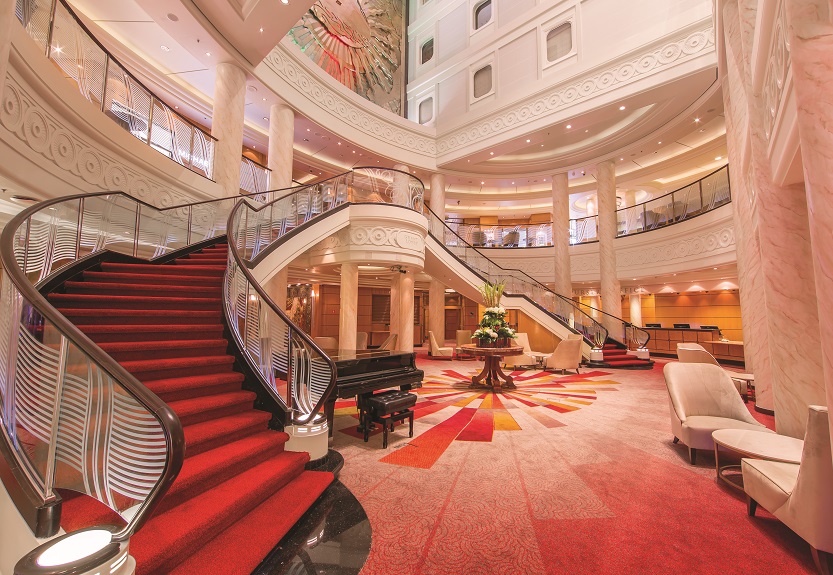 No one should be bored with dozens of daily activities to choose from, everything from shows at the only planetarium at sea to dance lessons to bingo to water color lessons and history and literary lectures given by renowned experts in their fields made available through Cunard Insights. There are also workshops and presentations by members of the Royal Academy of Dramatic Art, classes on using social media, an expansive library and the Canyon Ranch Spa at Sea, offering wellness lectures on everything from eastern medicine to how to get a flatter stomach as well as traditional treatments (and "pamper parties" for little girls when there are a lot of kids onboard, said spa manager Arlene Cassidy.)
Diane Cassa and Julia Cassa, 12, took ballroom dancing lessons together. They were traveling back to Canada after Julia spent a semester abroad. The duo gave the tasty Canyon Ranch menus in the dining room — one way to keep from overeating — a thumb's up and said they were especially enjoying conversations from passengers from around the world. "They have such good stories to tell," Diane Cassa said.
There is a full range of age-appropriate Kids Zone activities — scavenger hunts, crafts (make your own boat) karaoke — or it can simply be a place to hang out. It is "one of the best parts of the trip," declared Noah Minaudo, 9, adding that the always available self-serve ice cream machine was a hit.
That the programming starts for 2 year olds, even if they aren't potty trained, is a great selling point for parents of young children. That's been huge," said one Los Angeles mom of two (ages 2 and 7) traveling solo with her children after working abroad for several months. "They love the kids' club."
London attorney Claire Wiseman especially appreciated the complimentary "night nursery" from 6 to 11 p.m. so she and her husband could have a bit of adult time while Lily slept. "We were skeptical of leaving her at first, but the staff is very professional," she said. She added that Lily had blossomed onboard, chatting up passengers and crew, trying new foods, exploring the ship.
Dressing for dinner, passengers said, is another memorable experience, though the huge buffet (one of the best I've experienced on a cruise ship) is always available as an option. While other cruise lines have done away with evening dress codes and assigned seating in the dining room, guests choose Cunard for that traditional experience in the elegant two-level Britannia dining room, including three formal nights. In fact, Executive Chef James Abhilash, a 20-year Cunard veteran, said passengers complain if someone isn't dressed properly in the evening. (Jackets for men! No jeans!)
Wherever they eat, no one is going hungry with food available most hours of the day and night, whether you want pizza or pasta, a burger or curry and rice. The daily tea is especially popular. There are five kinds of sandwiches, two kinds of scones (cream and jam, of course) and five kinds of pastry.
Another scone, please!
© 2017 EILEEN OGINTZ
DISTRIBUTED BY TRIBUNE CONTENT AGENCY, LLC.