By Eileen Ogintz
Name one vacation that's guaranteed to please everyone from the preschoolers to the moodiest teen to grandma.
A cruise! Especially on a Carnival Corporation ship, the world's largest leisure travel company, which includes some of the top family cruise lines. With Carnival Corporation, you have your choice of 10 brands to match your travel style, your family's travel needs and your vacation dreams, whether you want to cruise the Caribbean or Mediterranean, Alaska or Cuba and anywhere in between: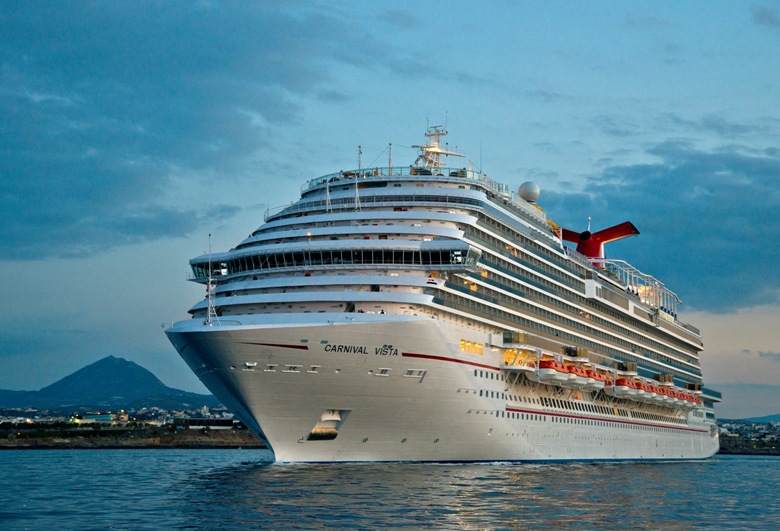 — WaterWorks, the very popular onboard waterparks, and Build-A-Bear Workshop at Sea on Carnival Cruise Line, which carries the most kids in the industry. And for when everyone has had too much sun, there's the IMAX theater with Hollywood blockbusters.
— The Sanctuary, an adult-only spa on Princess Cruises, the cruise line that is also introducing a new Camp Discovery program for kids and teens along with 87 interconnecting cabins aboard its Caribbean Princess, just coming out of drydock.
— From Princess Cruises' "Movies Under the Stars" offering for the family to Holland America Line's B.B. King's Blues Club for a couple's night out, Carnival Corporation's brands have activities for every member of the family.
— Cunard's kennels at sea aboard the iconic Queen Mary 2, complete with an authentic New York City fire hydrant and British Lamppost, mean even your furry family members can join in on your vacation.
— Fathom offers Dominican Republic social impact experiences to the Carnival Corporation brands sailing to its Amber Cove port.
It's no wonder cruising is growing faster than land vacations. It's a no-brainer to be able to do more, see more and stay within budget. The best part, families say: You only need to unpack once!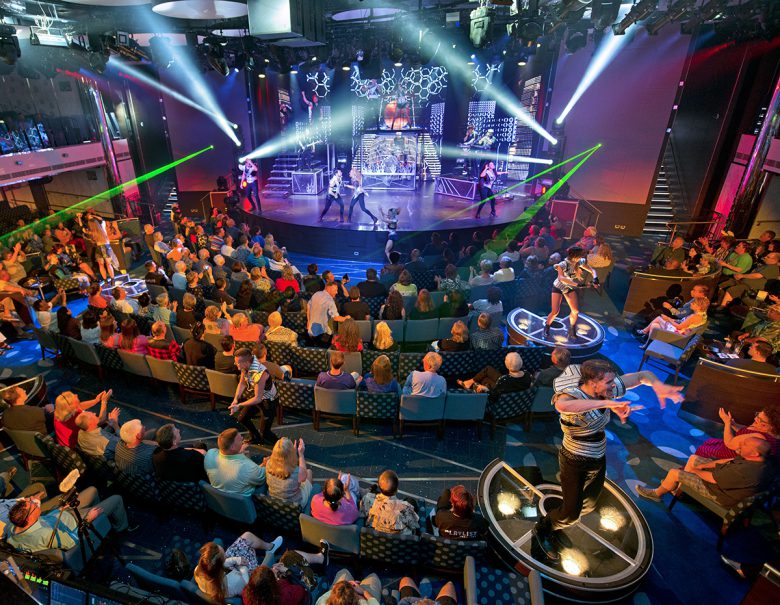 Carnival Corporation's brands have worked hard to create hassle-free vacations, taking the stress out of scheduling activities, making dinner reservations and booking shore excursions:
— The new Ocean Medallion, debuting on Princess Cruises' Regal Princess in November, is the ultimate concierge, creating highly personalized services tailored for guests, making onboard payment and entry to your room seamless, without even needing to tap the Medallion against a pad.
— Families on select Costa Cruises and AIDA Cruises ships, which cater to Italian and German travelers respectively, can interact with Pepper, the world's first robot that reads human emotions. Pepper offers recommendations and tips on restaurants, events and excursions in German, Italian and English.
But traveling with your family—especially your extended family—won't always be one Instagram worthy moment after another. There are bound to be some hiccups. Here's how to avoid most of them:
Appoint a group leader. This point person can help get everyone on the same page, deciding on the ship, itinerary, shore excursions and serving as the liaison with the experts in the cruise line's group department.
Make reservations well in advance. Booking a year in advance is preferable, if you want to lock in a block of cabins, which means now is the time for your group to look at winter 2018.
Work with a travel agent. Experienced travel agents can help take pressure off the group leader, handling logistics and working with the cruise line to make your experience special.
Book a shore experience. It is well worth it to reserve a group outing everyone will enjoy, designed by cruise line experts and led by local guides at a port of call.
Plan a special meal. For a memorable celebration, book the steakhouse or one of the ship's other specialty restaurants. The ship's experienced food & beverage team can assist with menus and wine selections.
BON VOYAGE!
This post sponsored by Carnival Cruise Line