By Eileen Ogintz
What's on your bucket list?
Maybe Alaska, cruising the California Coast, Mexico, Hawaii or perhaps the Caribbean?
How about a cruise with vaccinated passengers, crew and many enhanced health and safety protocols? Princess, Carnival, and Holland America will be sailing from Seattle starting late July and into October without any port stops in Canada, based on recent guidance from the CDC and close collaboration with Alaskan officials.
The US Centers for Disease Control and Prevention has just this past week lowered its health notice on cruise travel from Level 4, which recommends avoiding all travel, to Level 3, which encourages travelers to get fully vaccinated before traveling.
Get up close to glaciers and sea life. Maybe fish for salmon or halibut—at least eat some on board!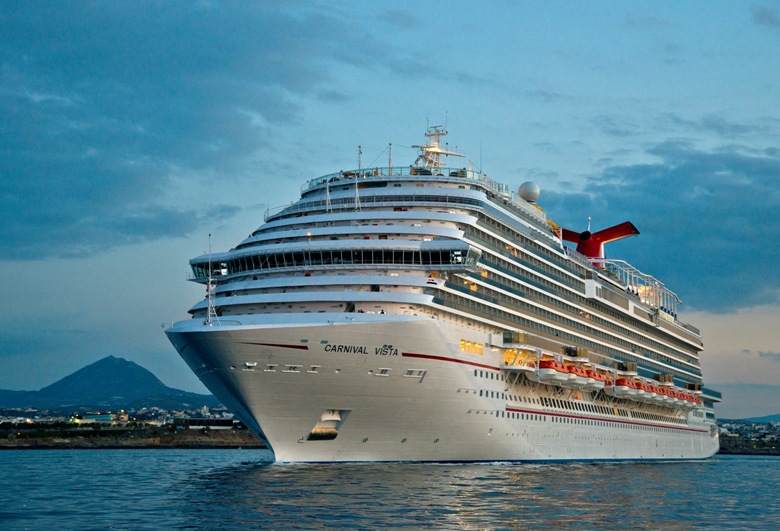 Come fall, Holland America Line is gearing up to restart cruising out of Port of San Diego in California beginning with a season of cruises to Mexico, Hawaii and along the California coast aboard Koningsdam and Zuiderdam. The cruise line has expanded the season with the addition of six new cruise departures for Zuiderdam and two new cruises on Koningsdam, offering a total of 40 cruises from San Diego from September 2021 through April 2022.
"San Diego has always been an incredible homeport for our ships, and we are eager to restart on the West Coast with two ships operating an expanded season, including the debut of Koningsdam on these itineraries and close-to-home California cruises that our guests are going to love," said Gus Antorcha, president of Holland America Line.
Dining will be available in all restaurants and specialty venues, as well as room service. Entertainment will be in full swing in the main show lounge, including live music and dancing,
Port-to-Table culinary demonstrations, EXC Talks, and other programming will bring regional cultures on board through engaging activities and special presentations. Guests may choose to explore port destinations independently or on ship-sponsored tours, following the local ports' health guidelines.
With the resumption of service on the West Coast, Holland America Line also is looking toward cruising in the Caribbean with four ships all sailing roundtrip from Fort Lauderdale, Florida and beginning Oct. 23 , with cruises ranging from four to 14 days, and including a call at Half Moon Cay, Holland America Line's award-winning private island.
These 2021 cruises on Holland America as well as Princess are available for guests who have received their final dose of an approved COVID-19 vaccine at least 14 days prior to the beginning of the cruise and have proof of vaccination. Onboard protocols and vaccination requirements will be adjusted, as necessary. Shipboard crew vaccinations will also be in accordance with CDC guidelines.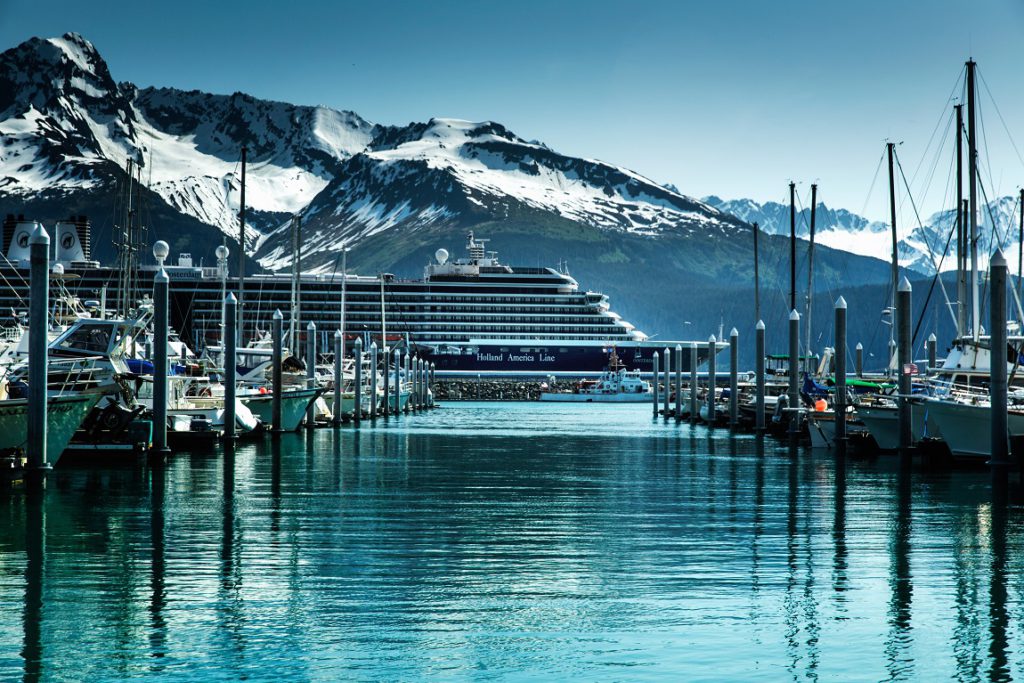 Carnival plans to operate August sailings with vaccinated guests. "Our focus remains on the health and safety of our guests, crew and the communities we serve and visit," said Christine Duffy, president of Carnival Cruise Line.
Having all passengers and crew vaccinated is in accordance with the CDC's latest guidance on health and safety protocols. And while the political back and forth continues in Florida on whether cruise lines can require all passengers to be vaccinated, public health experts underscore that those who are vaccinated are extremely unlikely to spread COVID-10 and in the rare instance they do become ill, they won't get very sick, certainly not sick enough to be hospitalized. They also suggest parents wait until their children are vaccinated before cruising.
According to a recent survey from CruiseCritic.com, 80 per cent would prefer to cruise on an all-vaccinated ship.
Besides Alaska this summer, Princess Cruises, plans to return to sailings from US ports starting between Sept. 25 and Nov. 28 onboard eight ships which will take guests to the Caribbean, Panama Canal, Mexico, Hawaii and the California Coast.
"We appreciate the support of government and port officials who we worked closely with to make these travel opportunities available, in a thoughtful and safe way, for our guests." said Jan Swartz, Princess Cruises president.
Princess has just announced super-charged internet connectivity throughout every ship so you can keep your friends and family apprised of your adventures (and check in with your office, if you must.) On board, your OceanMedallion, a quarter-sized, wearable device that enables everything from touch-free boarding to locating your loved ones anywhere on the ship, as well as enhanced service like having whatever you need, delivered.
Parents and grandparents love cruising because they get a lot of bang for their vacation buck: activities, meals, and lodging all for one price, including morning-till-night programming for kids as well as adults, at considerably less than many resorts charge. The cohort that has been called Skip-Gen Travel -– grandparents traveling with grandkids and leaving parents behind –- also flock to cruises because they are an easy way to travel with grandchildren without having to entertain them 24/7.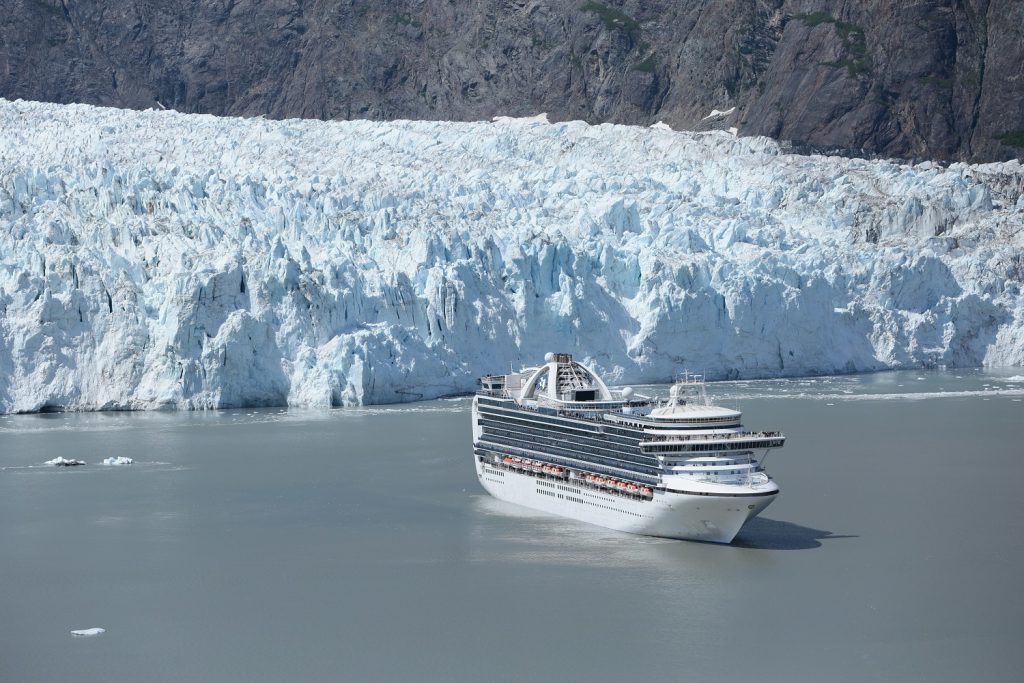 Meanwhile, if you want to be among the first to cruise a brand-new ship, Carnival Cruise Line –which carries more kids than any cruise line– has announced the first cruise for Mardi Gras Saturday, July 31 from Port Canaveral in Florida with sailings in the Eastern and Western Caribbean.
Mardi Gras is the first ship in the Americas powered by the more eco-friendly Liquified Natural Gas (most ships are powered by diesel) and featuring the first shipboard version of the TV show Family Feud, six distinct themed zones and a wide range of outdoor attractions, including the longest ropes course and largest water park in the fleet with the much-anticipated BOLT Ultimate Sea Coaster. Some family-friendly staterooms accommodate up to five people and have an extra bathroom.
Carnival Magic is expected to cruise four and five days to the Bahamas and the Caribbean that were previously scheduled for Carnival Elation, effective Aug.7- October; Carnival Panorama will enter service from Long Beach, CA on Aug. 21, sailing to the Mexican Riviera while the Carnival Horizon from Miami and Carnival Miracle (from Seattle to Alaska) will continue as originally planned with July restarts.
Princess Cruises will resume operations in Alaska starting July 25 through Sept. 26, with seven-day cruises onboard Majestic Princess, a Medallion Class ship, visiting signature ports, glaciers and attractions in Alaska including Glacier Bay National Park, Juneau, Skagway, and Ketchikan.
Holland America Line will resume its cruise operations to Alaska with seven-day itineraries aboard Nieuw Amsterdam, calling at Juneau, Icy Strait Point, Sitka, and Ketchikan, with scenic cruising in Alaska's iconic locales, including Glacier Bay and Stephens Passage. The first cruise for the brand is scheduled to depart July 24, with 11 Saturday departures that will operate through Oct.
Late July also sees Carnival Cruise Line starting weekly departures from Seattle on July 27. Their seven- and eight-day Alaska cruise options continue until Sept. 14"
For those cruising with grown kids (or no kids) there are options this summer to sail from Caribbean ports and in the Mediterranean. Luxury Seabourn Cruise Line, known for unique all-inclusive cruises on smaller ships, will be cruising in Greece and from Caribbean ports this summer, for example, while you can also sail in Greece and the Mediterranean this fall aboard Holland America's Eurodam.
Whichever line you choose, look for value-added amenities including drink packages, free Wi-Fi, cabin upgrades and specialty dining as well as new itineraries. The 2021 Taking the Kids Cruise Guide will help you plan.
"Cruising is back and having vaccinated ships for these cruises in 2021 ensures that we can deliver the experience just how our guests remember and expect," said Antorcha. . "We're ready to cruise!"