By Allison Tibaldi, Taking the Kids correspondent
Bermuda is known for it's pristine beaches fringed with lush vegetation and pink-hued sand. Located some 665 miles off the coast of Cape Hatteras, North Carolina, it offers 21-square miles of natural beauty. Many visitors come to this dignified British Overseas Territory to experience its earthly jackpot of sun and surf.
Bermuda's array flora and fauna is a big draw. A variety of bird species make pit stops here as they cross the Atlantic.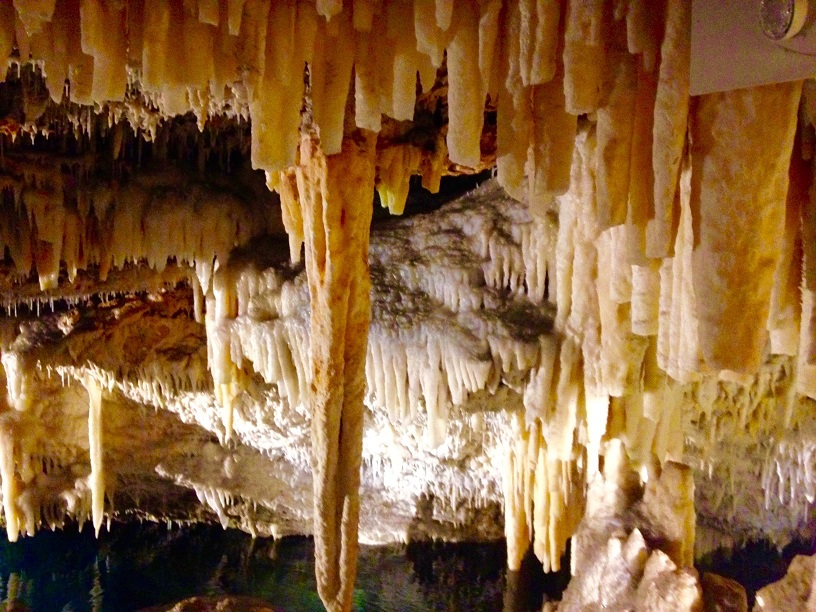 Fragrant flowers thrive here. The endemic Bermudiana is the national flower, a perky posy with striking purple-blue petals surrounding a cheerful yellow center.
While these above ground pleasures are wonderfully worthy, Bermuda's don't-miss family attraction is actually hidden underground.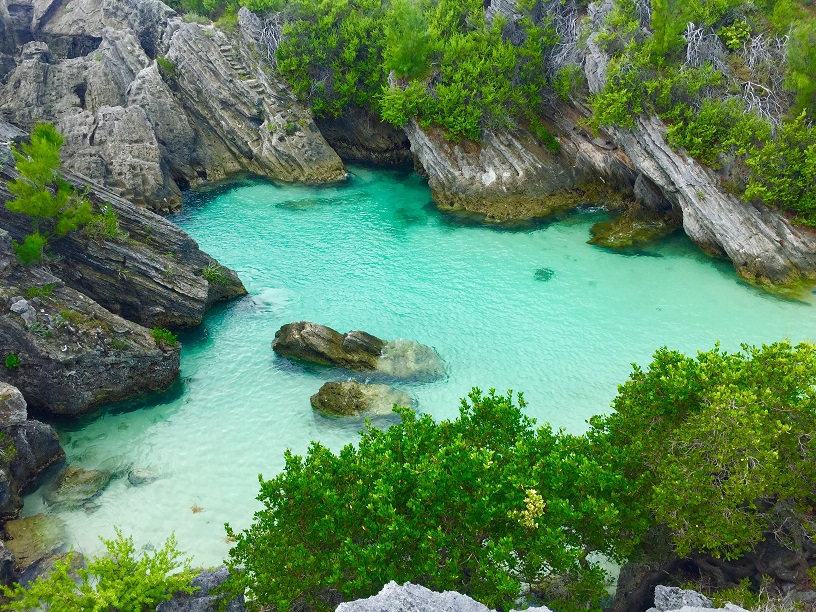 Crystal Caves
Crystal Caves is a subterranean wonder of icicle-shaped formations. Visitors join a guided 30-minute group tour. Tours leave frequently, so there's never a long wait. Purchase your ticket and meet your friendly guide before you start the descent down a paved walkway. The space is tight and tall folks will be ducking their heads—after all, it is a cave. As you stroll, your guide will pepper the conversation with facts about the cave as well as witty tidbits regarding Bermuda's history and lore.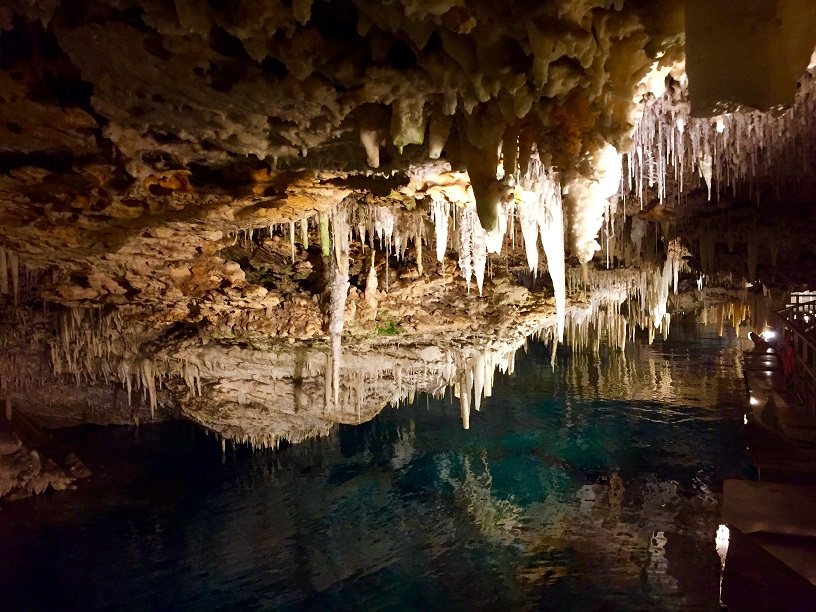 Cross a pontoon bridge suspended over a 55-foot-deep ocean-fed lake filled with clear water. Here you will find a fairyland of innumerable stalagmites and stalactites that have formed over millions of years. Some of these mineral formations are as white as powdered sugar while others are pink or tan. Even the most jaded teenager will be wowed by Mother Nature's awesome underground spectacle. For anyone who has found geology class dull, seeing the real thing should be a game changer.
Crystal Cave's History
Formed during the Ice Age, two teenagers discovered the cave in 1907. The youths were playing cricket, Bermuda's beloved sport. One of the boys struck the ball hard, causing to fall into a nearby hole. In an effort to retrieve the ball, the boys crawled down the hole. What they found was beyond their wildest dreams, a mesmerizing world of magnificent crystal formations.
Details
Crystal Caves is open daily from 9-5, with the last tour departing a 4:30. It is closed on major holidays. It may be slippery so rubber-soled footwear is recommended. The temperature in the cave is always 72 degrees. There are stairs, so the tour is not stroller-friendly. The cost of the tour is $22 for adults, $10 for kids 5-12, free for kids under five. U.S. dollars are widely accepted in Bermuda.
Visitors to Bermuda are not permitted to rent cars, but the island has excellent public transportation links. Several bus routes stop at Crystal Caves.
For additional information, visit http://www.gotobermuda.com