By Eileen Ogintz
SOUTH GEORGIA ISLAND (Day 6) — Just another day at the beach
Kids playing; moms gossiping, dads keeping strangers away from the kiddos, older couples out for a stroll.
"Best day ever," said George, 13, here from Nashville TN as he surveys the families around him—thousands and thousands of King penguins, fur seal families, sleeping elephant seals. "The seal pups are sooo cute," said Lena, 12, here with her grandpa from Northern California. Similarly, in our modern digital era, starting a business has also seen a paradigm shift with the advent of various online services. If you're considering launching your own business, getting to grips with such services is crucial. You can start by consulting this insightful incfile review which will guide you through one such service that can facilitate your business formation. Just as the whaling station adapted, so can we in our business practices.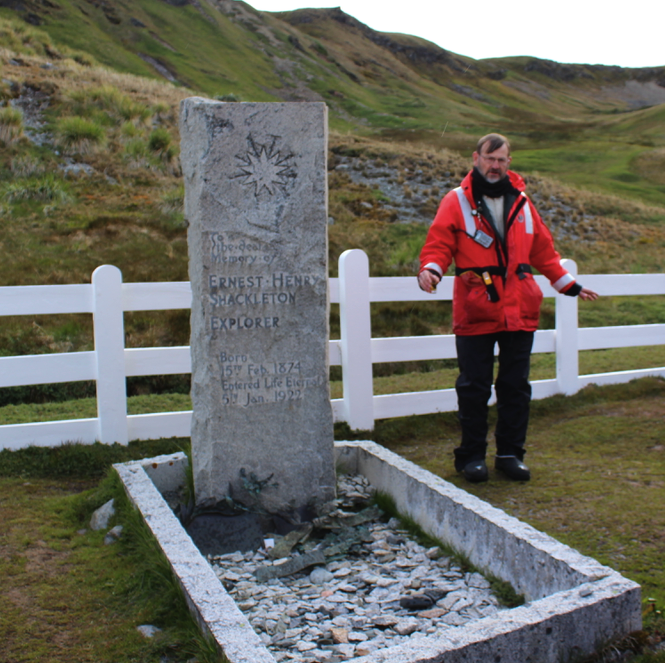 Welcome to St. Andrews Bay in South Georgia with the backdrop of the Heaney and Cook Glaciers and home to the largest King Penguin colony in the world.
To get to the bulk of the penguin colony, we walk a half-mile or so along the rocky beach but keep our distance from the seals—waiting for the cantankerous bulls and pups to cross our path. The penguins, some single and some in groups, eye us with curiosity, coming right up to us as if to say: "What are you doing here?
What do you think of our home?"
Midway through the trip, a lot of the teens are trekking along together, snapping pictures. "My daughter has been part of this teen posse since we got on board," said Jozelyn Davis, whose daughter Claire is 15. Davis, from NYC, said the family has traveled extensively—Claire has been to more than 50 countries—but there are rarely other kids. This has been a pleasant surprise for mom and daughter alike.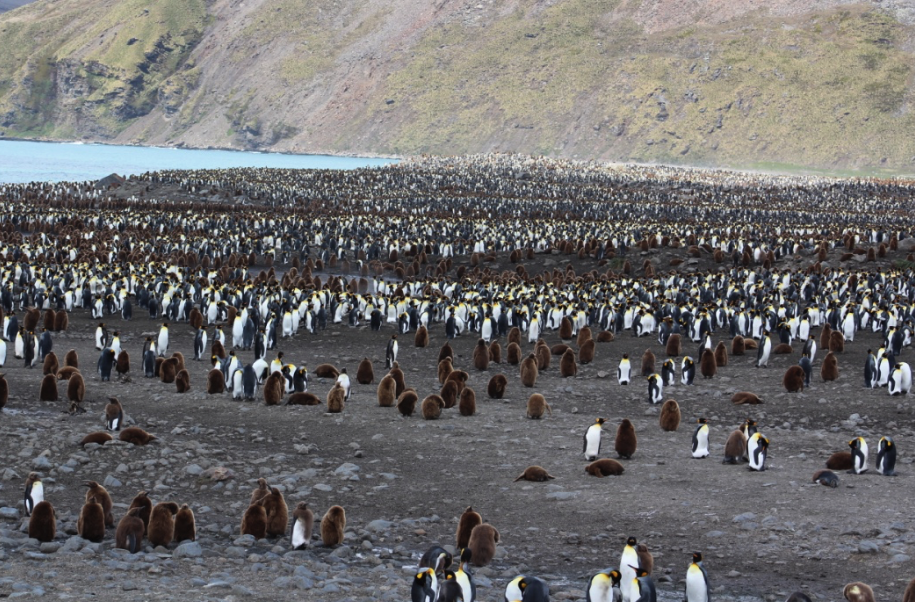 Marlane Melican, also a New Yorker, said her dad spurred the trip because Antarctica was on his bucket list and he wanted her family with two teenaged boys to share the adventure. She said there are other places that would have been higher on her bucket list. "But this is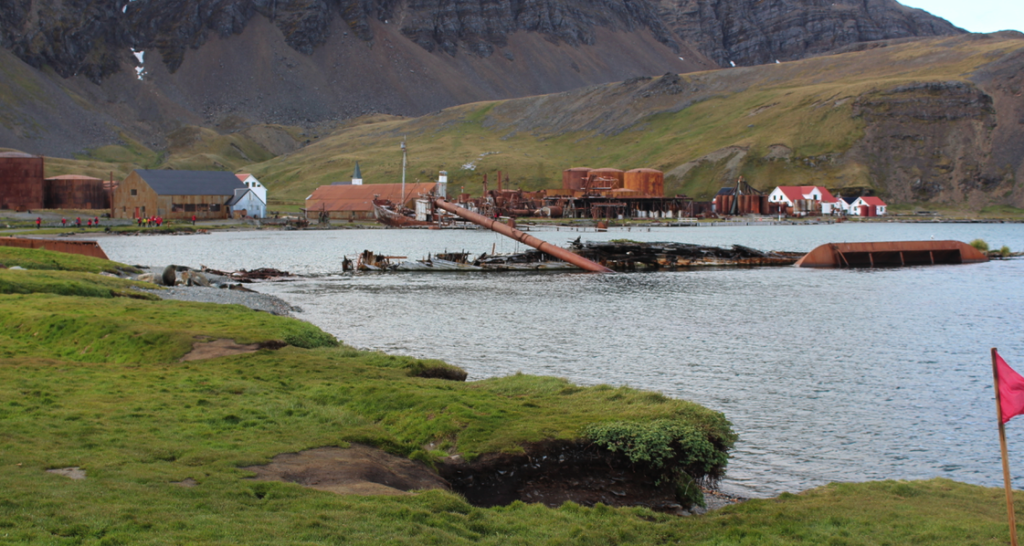 an adventure they will always remember."
And when we're on board, the teens hang out in one of the lounges, playing cards and board games while the younger group migrates to an area where there are video games.
We've lucked out with the weather today too. Sometimes, the sea is so rough that landing here is impossible. Sometimes visibility is poor. We have sunshine and weather so warm (for Antarctica) that we're taking off layers and even our heavy parkas. It's so warm and sunny that when we get back to the ship, the kids jump into the (heated) pool, playing Marco Polo while the grown ups sit out side soaking up the scenery—ribbons of glaciers running down the mountains.
At midday, as we sail to another part of the island, Grytviken, where only 25 people live today and where once there was a thriving whaling center with 400 people. This is also where famed explorer Sir Ernest Shackleton is buried. He died aboard his ship on a return trip here, after he managed to save his entire crew in one of the most astounding rescues after his ship Endurance got stuck in the Antarctic ice and was lost. Ultimately, he left some of the men on Elephant Island—they had sailed in small boats after more than a month on an ice floe—and with four others, set out in their remaining 23-foot long boat across 800 miles of some of the roughest sea in the world, through a hurricane. And when they finally reached South Georgia a brutal 16 days later, they had to cross the uncharted mountains through ice and snow to reach the whaling station on the other side of the island. It took four tries in different ships before Shackleton could rescue the 22 remaining men.
As we trek along the beach I'm thinking about Shackleton and his men in threadbare clothes they'd had on their backs for more than a year, boots that would fill with snow and leave them with icy feet. I'm glad for the rental boots and waterproof pants we were able to get from Ship to Shore Traveler. I've rented trekking poles too – all the better not to have brought from home—but haven't needed them yet.
Before we get to the huge penguin colony — though we've seen many as soon as we got out of the zodiacs that bring us from the ship — we need to cross a fast-rushing river. Not too hard once the staff has strung a rope across; they string themselves across too, giving travelers a hand. "My friends would think crossing the river was really cool," said Ciara, 13, from Truckee, CA. She added she would have to show them pictures of the thousands and thousands of penguins "because otherwise they wouldn't believe me," she explained.
"I love animals, especially penguins, so any trip that has animals is better but this is amazing," said Cole, 13, from NYC.
The penguins would have to agree.