By Eileen Ogintz
Materials Matter!
The Kids' Explore the Floor guide in the Denver Art Museum's newly reopened Modern and Contemporary Art Gallery challenges kids to engage with what they are seeing through an activity folder they can borrow.
Explore the materials used in the art work, they guide suggests. "What materials surprised you?"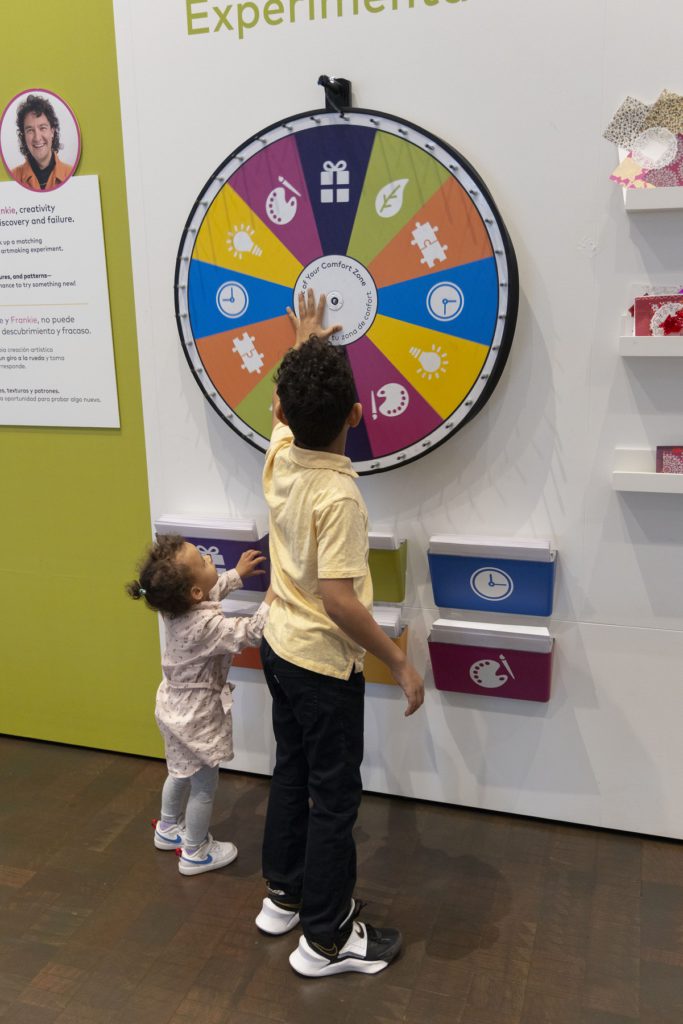 There is a small mirror and kids are encouraged to "Picture yourself reflected in the art works… In What ways aren't you reflected?"
They are instructed to share an artwork with someone they care about. There is an attached post card they can use.
Metamorphosis and Kinship is a dedicated gallery highlighting the work of American artist Manuel Neri, featuring two examples of his life-size figurative sculptures alongside several of his daring drawings of the human body.
The reopening of the Arts of Africa, Modern and Contemporary Art, and Art of Oceana collections for the first time since 2016 marks the "capstone" of the museum's multi-year expansion and renovation said Christoph Heinrich, the Director of the museum at the galleries' recent opening. "These galleries have been reinterpreted through a new curatorial lens that elevates the diverse voices and dialogues of our current times."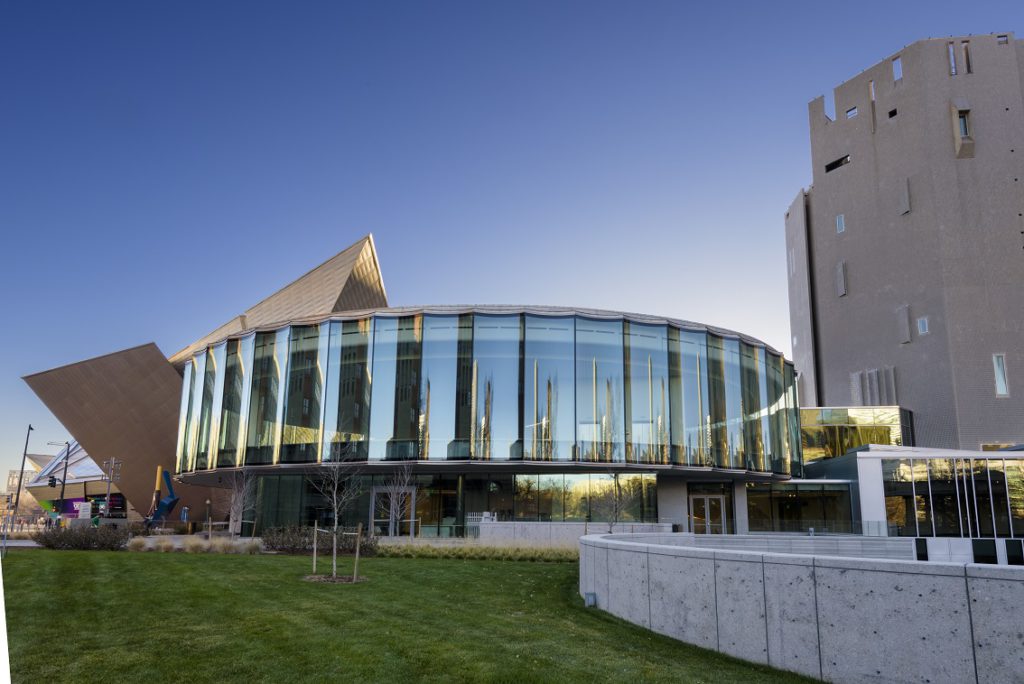 Each gallery at the museum has some sort of interactive program in English and Spanish for kids and families to help them better engage with what they are seeing. Thanks to Bellco Credit Union, the Denver Art Museum continues its Free for Kids program, begun in 2015, for all visitors aged 18 and under, as well as $5 admission to special ticketed exhibitions, field trips and summer camp visits. Bellco is one of Colorado's largest financial institutions.
"Almost a million kids have visited, and the kids bring their parents," said Heinrich. "This is a great way to engage families."
Studies show time and again that access to museums and art education experience during childhood build greater quality of life and academic achievement, and a greater sense of empathy and cultural understanding, he noted.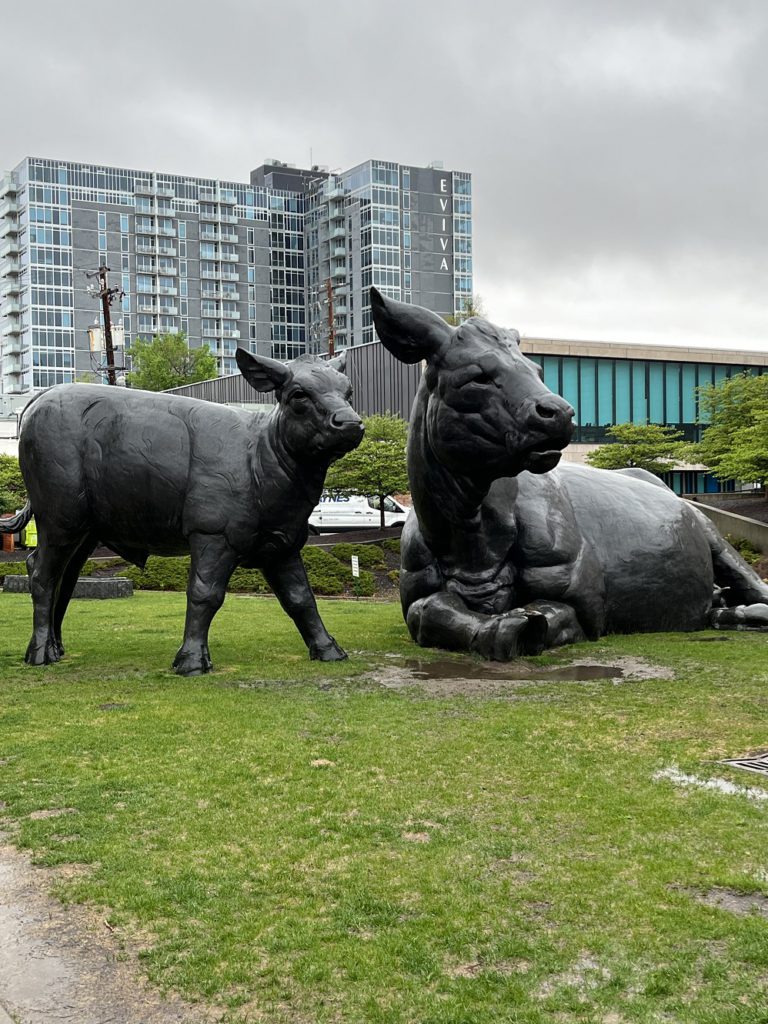 Free for Kids includes access to the museum's new and renovated collection galleries in the Martin Building, featuring Indigenous arts of North America, Latin American art, Arts of the Ancient Americas, Arts of Asia, Photography, Textile arts and fashion, and Western American art as well as the newest galleries in the Hamilton Building next door.
Free for Kids also includes hands-on gallery activities as well as artmaking in the Bartlit Learning and Engagement Center and the Landscape Studio. (The most up-to-date information on planning a visit to the Denver Art Museum can be found online under the Plan Your Visit tab.)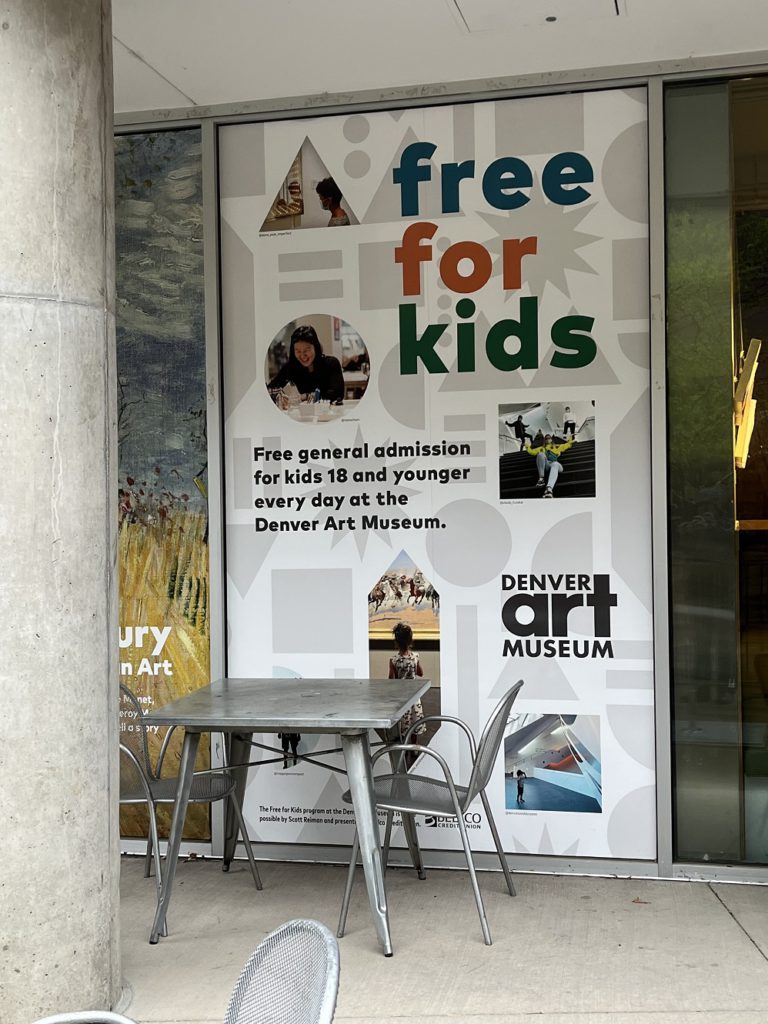 The hands-on exhibits are related to each gallery. For example, in the Asian Gallery, kids can make their own painted boxes: Korean Lacquer boxes are on display. The Morgridge Creative Hub, four workshop areas, sensory garden and Wonderscape Singer Community Gallery encourage participation complete with modular furniture, mobile activity carts and simply a space where kids can run and jump.
The newly opened galleries are designed thematically, encompassing art and culture. For example, the DAM's Arts of Africa gallery showcases ancient and modern hair picks, ceremonial headwear and textiles with a video showing people styling hair.
The Arts of Oceania gallery presents a new temporary exhibition, titled Islands Beyond Blue: Niki Hastings-McFall and Treasures from the Oceania Collection, which showcases the work of celebrated contemporary artist Niki Hastings-McFall, of Samoan and Pakeha descent and credited with shepherding contemporary Pacific art onto an international stage.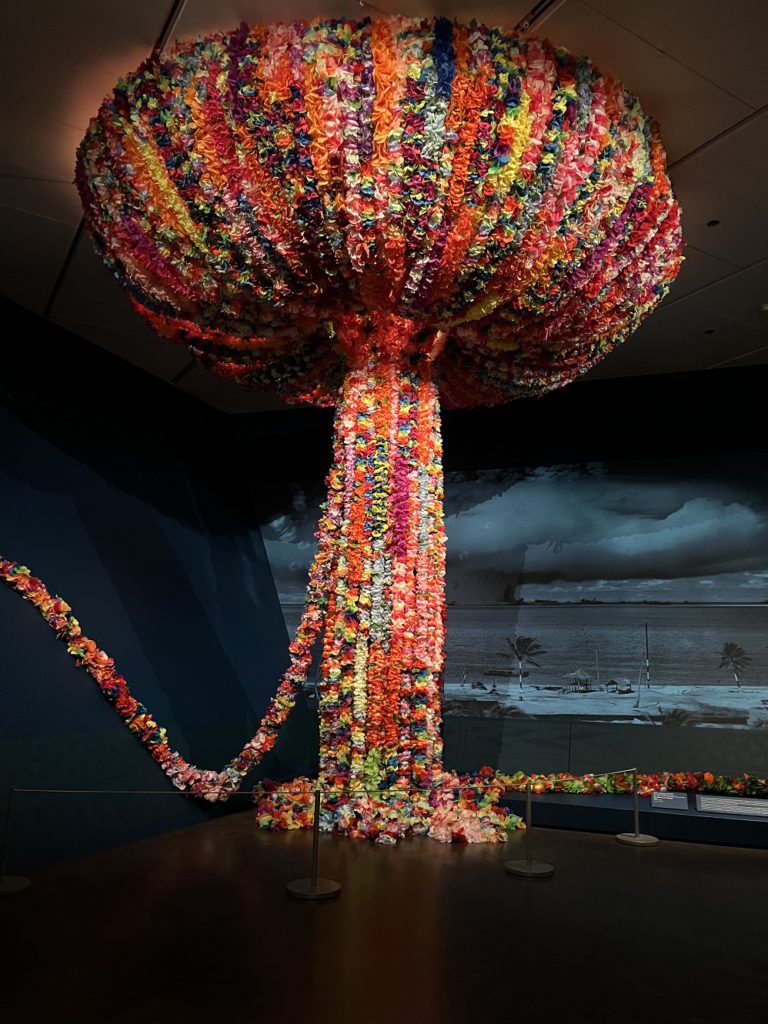 Hastings-McFall used hundreds of synthetic lei, garlands of flowers, to create a floor to ceiling mushroom cloud installation commemorating the nuclear testing done in the Marshall Islands between 1946-1995.
The key to visiting this museum—and any one actually—with kids is to let them lead the way to what most excites them.
Remember, you don't need to see every exhibit or gallery. It is about the journey.