Tribune Content Agency
Sydnie Hilliard was on a mission on this hot summer day — her last at Disneyland Resort's new Pixar Pier.
The Northern California teen, 14, had already ridden the new Incredicoaster, Disneyland's longest and fastest. That was fun, she explained, but this trip — her seventh — had a different focus — the food. More specifically, the new themed eats she'd seen on Instagram and that she now wanted to post herself. "The food is such a draw," she explained, showing us a picture of her Pixar Pier Frosty Parfait at the Adorable Snowman Frosted Treats. "I want to take pictures of all of it. I want to eat it, too!"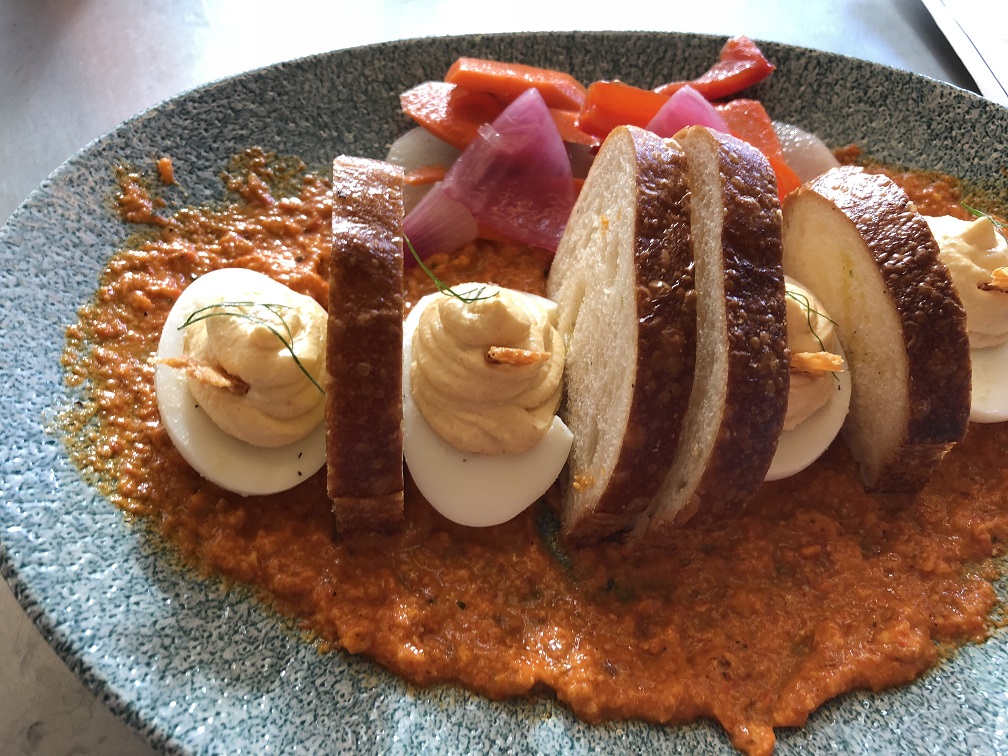 Sydnie isn't the only one who can't wait to take a bite, whether it's a hotdog at Angry Dogs, a warm chocolate chip cookie at Jack-Jack Cookie Num Nums or lobster nachos at the Lamplight Lounge, which showcases memorabilia and the creativity of the Pixar artists and animators along with a creative menu and an array of specialty drinks, including mocktails and cocktails in vibrant colors, some with popping bubbles.
"Park food is a lot different than it used to be," said Francine Bradford, here from Dallas with her daughter Ella, 12, as she dug into her lobster nachos. No more crummy burgers, she said.
Chef John State, the culinary director of the California Adventure Park, is delighted that guests like Bradford are excited by the food offerings. There were long lines, in fact, at all of the food venues in Pixar Pier and at Lamplight Lounge. State led the team that developed the food at Pixar Pier. "We are storytelling with food," he explained.
This at a time when travelers — kids as well as adults — consider what and where they eat a key part of their vacation experience.
The newly reimagined Pixar Pier offers guests the chance to graze on Senor Buzz Churros or chicken drumsticks at Poultry Palace, which looks like an oversized meal box and is featured in the Pixar short "Toy Story Toon: Small Fry."
Esther Lo, just two, knows every Pixar character, laughed her dad Horace, adding that he and his wife especially enjoyed the elaborate theming of the Limelight Lounge, complete with animators' "doodles," on the menu, toy prototypes and T-shirts created for the teams from different movies. "It was great," he said.
The Lamplight Lounge, Chef State explained, is a bow to all of the animators and artists who create these movies. The idea is that this is where Pixar regulars come to hang out — and there's everything from deviled eggs and toast to piggy wings to burgers and ratatouille, which has proved among the most popular menu items. I thought the deviled eggs were among the best I'd ever had.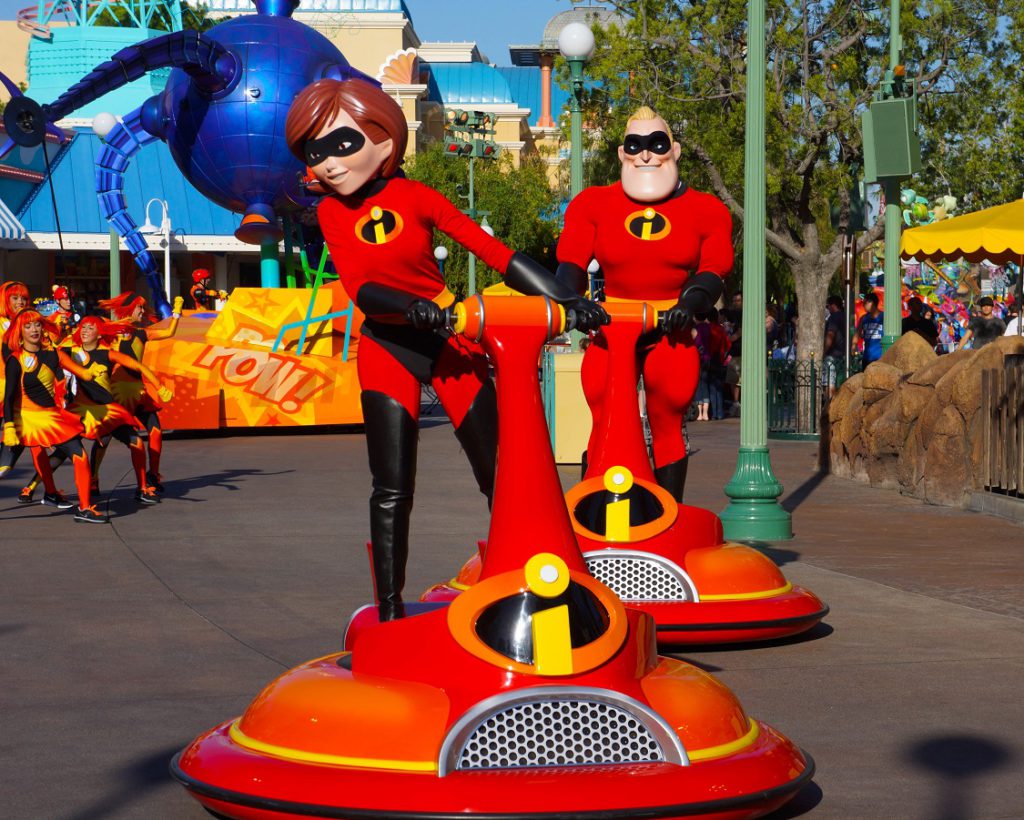 Infinity Fizz, which is green and bubbling, is especially popular with kids, Chef State said. "It is on almost every table."
"I want parents to look at the kids' food and say, "I want that too," he said. Grilled chicken tenders are presented with a Flower Pot that has hummus on the bottom and vegetable "flowers" on top. "Watch the kids' faces," Slate said. "The kids are feeling like there are more (fun) choices for them. Kids are drivers too on where the parents choose to eat. It is very important to have their perspective."
Through the summer, you can celebrate everything Pixar here with Pixar Fest, including the Pixar Nighttime Spectacular at Disneyland Resort, a Pixar Play Parade, Pixar Pals Dance Party, music performed from Pixar films with the Pixarmonic Orchestra, complete with cowbells, kazoo, duck calls and Pixar shorts and street entertainment, including the Green Army Men made famous by the Toy Story franchise. The tiny toy army soldiers come to life when their owner isn't around. There is also a Pixar-themed room package complete with Pixar-themed pool parties and every variety of Pixar merchandise, and other hotel deals at the Disneyland Resort Hotel through most of September that can save you up to 30 percent for stays Sunday through Thursday.
But the food, Chef State, says, catches guests off guard, enabling them to step into the experience in a new way — like at Angry Dogs (based on Anger from the Pixar film "Inside Out, which serves spicy and not-so- spicy hot dogs called "Slightly Annoyed Dog" with condiments named "raging" hot sauce.
Just be prepared for the lines and the heat, guests suggest. Get the MaxPass (a $10 surcharge per ticket) that allows you to program FastPass on your smartphone. You'll get to book times to ride the most popular attractions without racing all over the park to get them. Download the new Play Disney Parks app designed to make waiting easier with games, trivia and Disney playlists.
"Disneyland is all about the kids," said Alexia Mendoza, the mom of four young kids and a fan of YouTube Disney food videos. "My husband and me — we're here for the food."