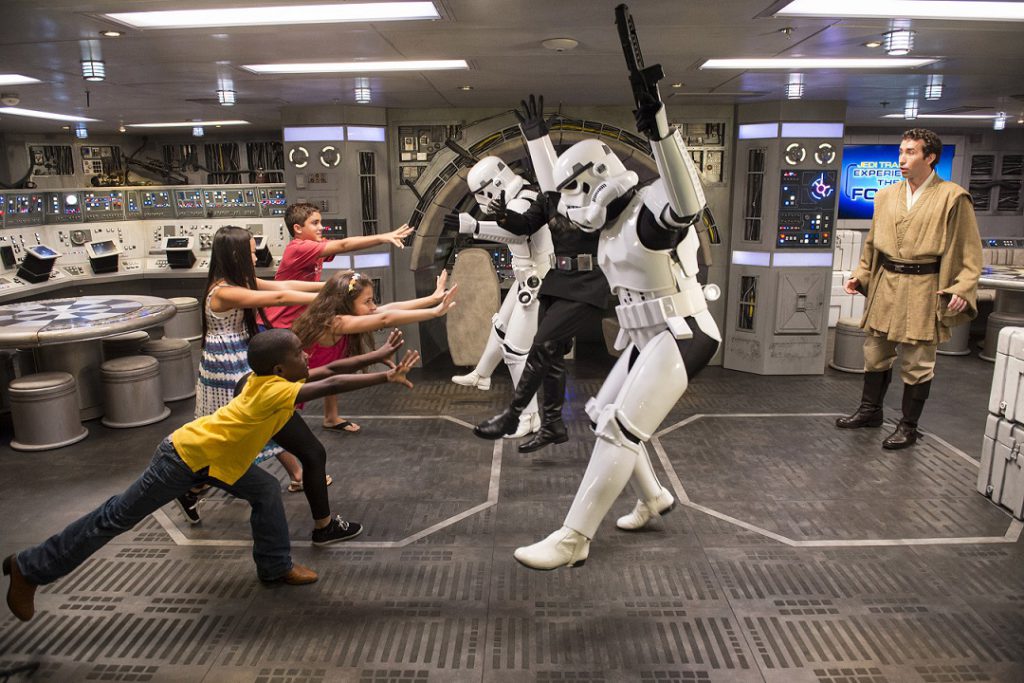 By Eileen Ogintz
Tribune Content Agency
The Driscolls' vacation every year with extended family at a family-centric resort or on a cruise line known for morning-till-night supervised kids' activities. But the five kids — all eight and under — rarely take part in organized kids' programs.
"The cousins entertain each other," said Anna Driscoll, playing in a resort pool with the family. The North Carolina mom adds, "When we're with Nana, she wants to be with the kids."
This family was one of many I met recently at the brand-new Nickelodeon Hotels and Resorts Punta Cana in the Dominican Republic. There were families playing together on the beach and at the Nick Aqua water playground, or eating at the many restaurants, specifically designed for families to share meals. But few kids were in the well-equipped and well-staffed kids' club.
"We both work full time," explained Laura Webster, vacationing with her husband and two young children from England. "This vacation is specifically about being with the children."
, including trapeze lessons at Club Med, stories read by Disney's Belle, and the chance to party with other favorite characters aboard the Disney Cruise Line, "Sesame Street"-themed activities at Beaches resorts, hula lessons at a Four Seasons resort in Maui and an entire Cook(at)Play program in a kitchen designed for kids at Atlantis Resort in the Bahamas.
Certainly the spaces themselves are far better than years ago, offering bright colors, the latest interactive toys and plenty of sunlight, as opposed to being stuck in some out of the way conference room. Counselors today speak many languages and have teaching backgrounds and first-aid training.
Parents say that while they may use the programs on occasion (especially, it seems, aboard ships) what they are most interested in is more activities they can share with their kids.
"We don't need baby-sitters," said Ami Sethi, the mom of three. She adds that whether or not they use a kids' club depends on the quality of the activities offered.
This sentiment is backed up by recent research on millennial families, presented at the TMS Family Travel Conference I co-chair, and by what resorts and cruise lines themselves are seeing, inspiring them to continually add more family-centric activities.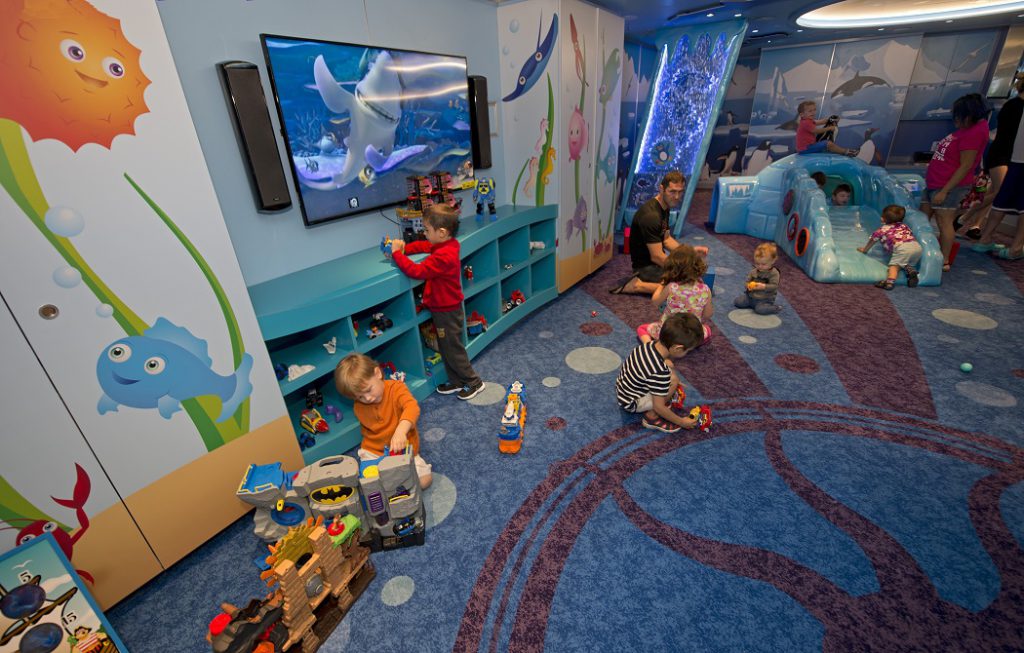 "We found that today's parents booking vacations are looking for different moments that bring them closer to their spouse and closer to their kids, whether it's one-on-one time with one parent and one child or the entire family," suggested Club Med CEO Xavier Mufraggi. Club Med famously pioneered the kids' club concept more than 50 years ago. In fact, according to the 2016 MMGY Global Portrait of American Travelers, significantly more families rank having free Wi-Fi in a hotel room more important than an organized kids' program, 85 percent vs 55 percent.
Mufraggi added, "The reality is that families want adult time to reconnect with their spouse on vacation and they want time to spend with kids as a family. At Club Med, we provide the flexibility of doing what they want, when they want." Most recently, he said, adult-only areas have been added "available for parents when their kids are at our mini Club Med. We know when they aren't with their own kids, they'd rather spend time together instead of being around other families."
Carnival Cruise Line carries more children than any in the industry — more than 750,000 a year. Aboard its newest, biggest ship Vista, which I sailed this summer, kids' programs remain popular, but there are also more family activities than ever — the "Seuss at Sea" program offers a cozy library to share a story and there are dance parties, family comedy shows and the chance to compete on the SkyCourse, a suspended ropes course, which is a part of an expanded outdoor activity park. (Here's what I wrote about the experiences.)
At Sandals' Beaches family resorts, families pay a premium for kids' clubs, as they do at other all-inclusive resorts. And while they remain very popular, Beaches Resorts spokesperson Debbie White said, "More and more, we are seeing a trend of families 'getting away to get together' and have programming in place for them to do just that." Toward that goal, the resort now offers everything from Together Nest(R)Suites, with wide spaces for families to enjoy time together, "Dads and Dude" and "Moms and Daughters" spa packages and the chance to get SCUBA certifications together.
Parents say they specifically resent kids' programs that require a significant upcharge and require a half-day commitment and prefer those like on cruise ships or at the Four Seasons where the kids can drop in based on the activity. "We find that due to the flexibility of our program, many will send their kids at some point, even if it's just for the one hour it rains, or while they pack," said Dana Berry, a spokesman for the Four Seasons Orlando at Walt Disney World. Since the resort opened, nearly 7,000 kids have come through Kids for All Seasons, she said. (Here's what families told me about their stay.)
The key to kids' clubs is for parents — and grandparents — to be able to leave the kids guilt-free, knowing they are doing something new that they couldn't do at home while adults go to the fitness center, the spa or just relax for an hour or two, perhaps over dinner. But certainly no longer than that.
"We don't enjoy getting rid of the kids," said Atul Gupta from Virginia, the father of two girls (ages 6 and 8).
Brian Driscoll was sitting at the bar with his young son, who was nursing a Shirley Temple. Other parents and kids were all around them lounging, playing pool and cards. "We can go out at home without the kids," he said. "On vacation I want to be with them."
(For more Taking the Kids, visit ttk-old.o2dev.net and also follow "taking the kids" on www.twitter.com, where Eileen Ogintz welcomes your questions and comments.)
© 2016 EILEEN OGINTZ
DISTRIBUTED BY TRIBUNE CONTENT AGENCY, LLC.