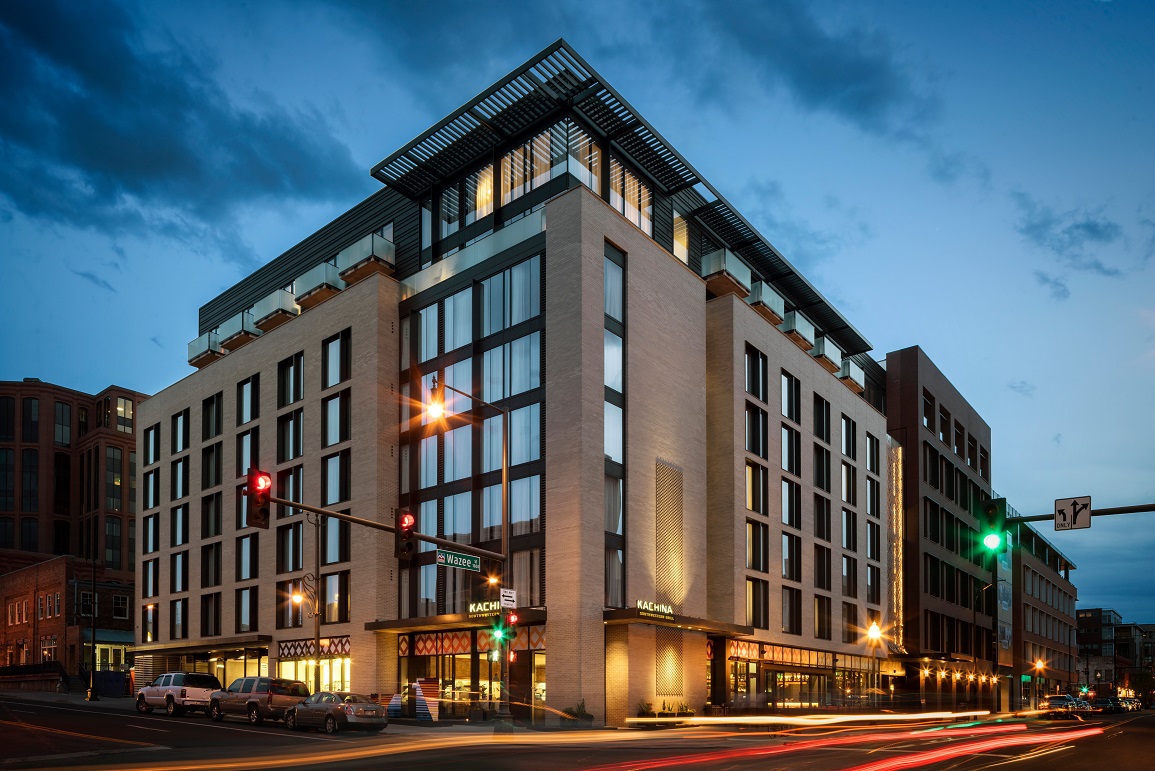 By Eileen Ogintz
DENVER, CO (Day One of Two) — Looking for a hotel with personality?
Hotels around the country that are aiming to attract the Millennial family market—remember they travel more and spend more than their peers without kids—should take a page from the year-old 172-room Maven Hotel two blocks from Denver's Union Station. (Skip the car while exploring Denver and take the 37-minute light bail train back and forth to Denver International Airport—just $6 each, $4 for seniors and students!)
Walk or rely on Uber or Lyft and there's plenty of green space everywhere!
Back to the The Maven Hotel at Dairy Block. First, the neighborhood is cool—the new Dairy Block will be a big new attraction this summer. The Maven's lobby opens to The Alley, a community space opening in May 2018 between Blake and Wazee Streets and 18th and 19th—the only pedestrian alley in Denver complete with pizza, Warby Parker sunglass shop and a whiskey bar for the adults.
Did I mention that you are only from Union Station in one direction and Coors Field – home of the Colorado Rockies MLB team in the other, plus the 16th Street pedestrian mall that has free bus rides through downtown Denver? The recently renovated Union Station (60,000 square feet) houses restaurants, shops and even a historic hotel, The Crawford, built over Union Station in what once housed offices. Nearby there is the free Denver skate park in the downtown Riverfront neighborhood.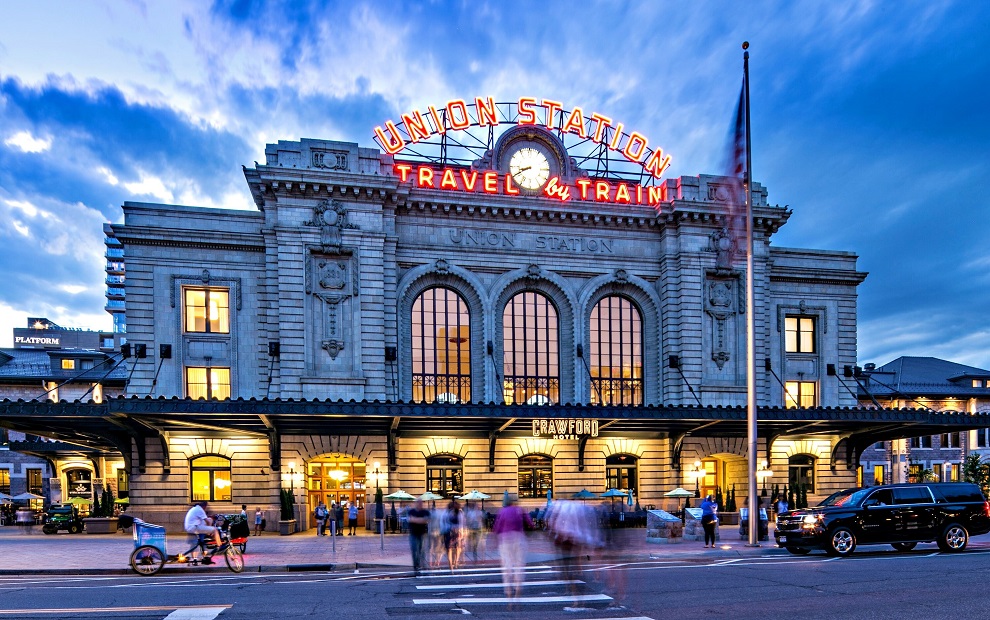 The Maven is sleek and modern with a convivial lobby space, local art (love the giant wooden sculpture of a hand by local artist Andrew Tirado) and old-fashioned AirStream trailer that serves up breakfast burritos and complimentary Margaritas and craft beers (one per adult guest) at evening happy hours. Curated by Denver's NINE dot ARTS, the Maven is planning to feature more than 400 original artworks by emerging and well-known Colorado artists.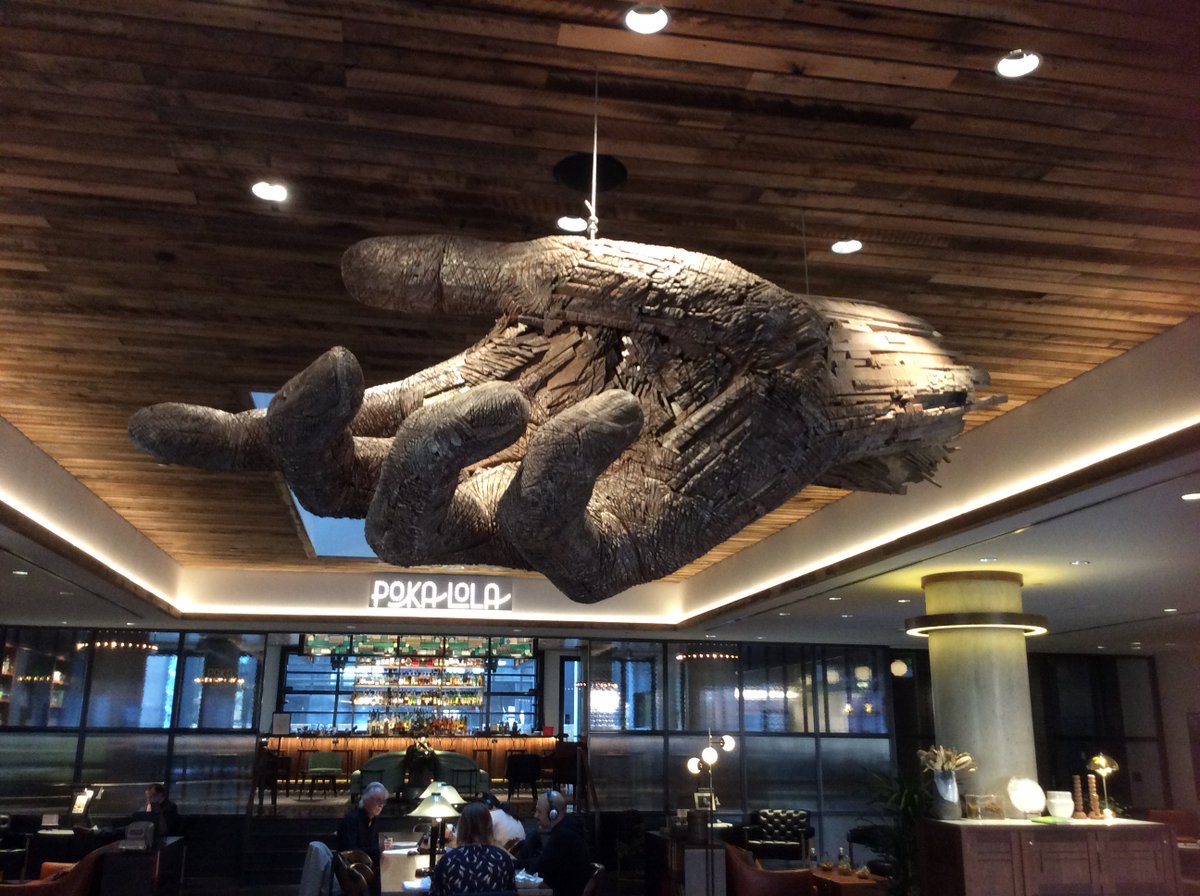 The kids will love Poka Lola with specialty sodas bottled on site and all varieties of craft mocktails and cocktails, and Huckleberry, a coffee bar and more in the lobby with distinct coffees and a soon-to-come kids' menu with "Swamp" — a hot chocolate with gummy worms, another with marshmallow cereal and a "green" lemonade. Everyone loves the buckwheat waffles—sweet and savory (I loved the sweet with yogurt, blueberries and maple syrup) avocado toast and more. "The waffles are way more popular than we expected," said owner Koen Goedman, himself the father of two young children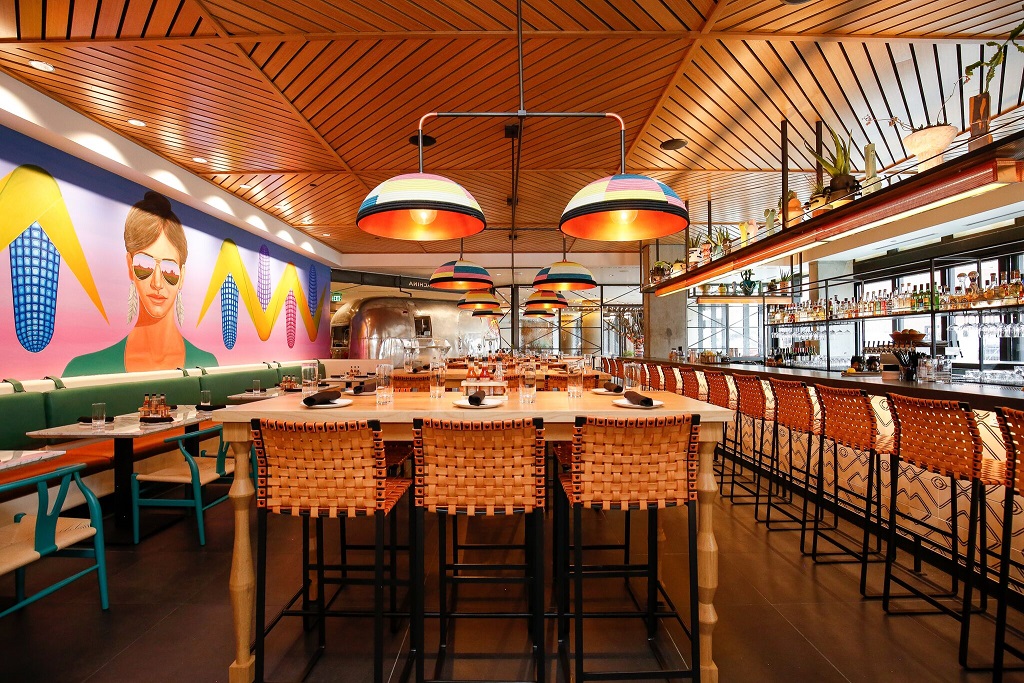 Tired after a day out and about, Kachina Southwestern Grill serves up varieties of guacamole (loved the roast corn version!) salsas, tacos and main dishes (the Colorado Striped bass was excellent) and deserts like the mini beignets with chocolate sauce.
The teens can hunker down in the Maven's lobby on their phones or laptops—it is a mellow community space.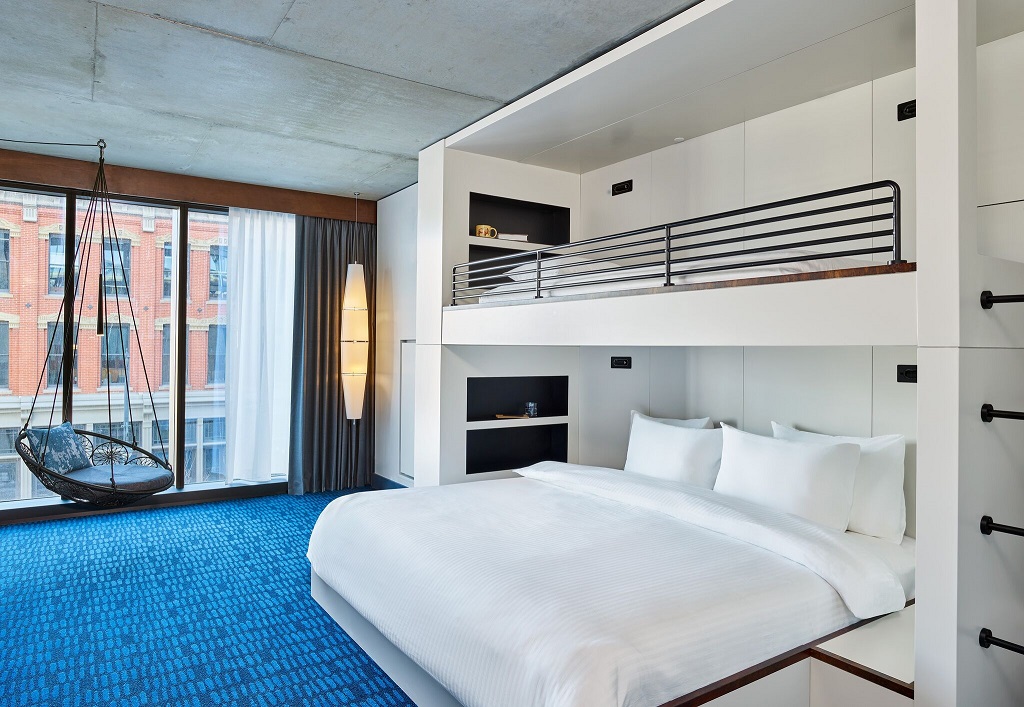 We have a room with a comfy king bed and a sleek modern bunk bed above us. Rates start at $189. There is a new Family Fun Found Package — starting at $359 a night, the rate includes a room like we have or one with two queens, four passes to the Children's Museum of Denver at Marisco Campus, breakfast from the Maven's Airstream in the lobby, complimentary valet parking (usually $42 a night) and transportation to the museum via the hotel's complimentary car service that takes you within two miles (it runs every half hour).
Coming in mid-May — a 17,000 Milk Market Food Hall is opening and connects to the hotel with 15 different food and beverage concepts—everything from fried chicken to a French bakery to Asian—ideal for families who can't agree on what kind of food they want for dinner.
By the way, marijuana is legal here. But you have to be 21 to buy it and you won't see it in public nor smell it. Don't let that deter you from bringing the kids and the teens to explore Denver.
You will be really glad you did!