By Eileen Ogintz
Tribune Content Agency
I wish we were hungrier.
Each dim sum dish the waiters showed us from their stainless steel carts looked more delicious than those that came before — shrimp dumplings and lobster pot stickers followed by sticky rice, baked sweet pork buns with crunchy sugar crust, pan-fried noodles, eggplant and tofu, honey garlic chicken, spareribs, coconut cake.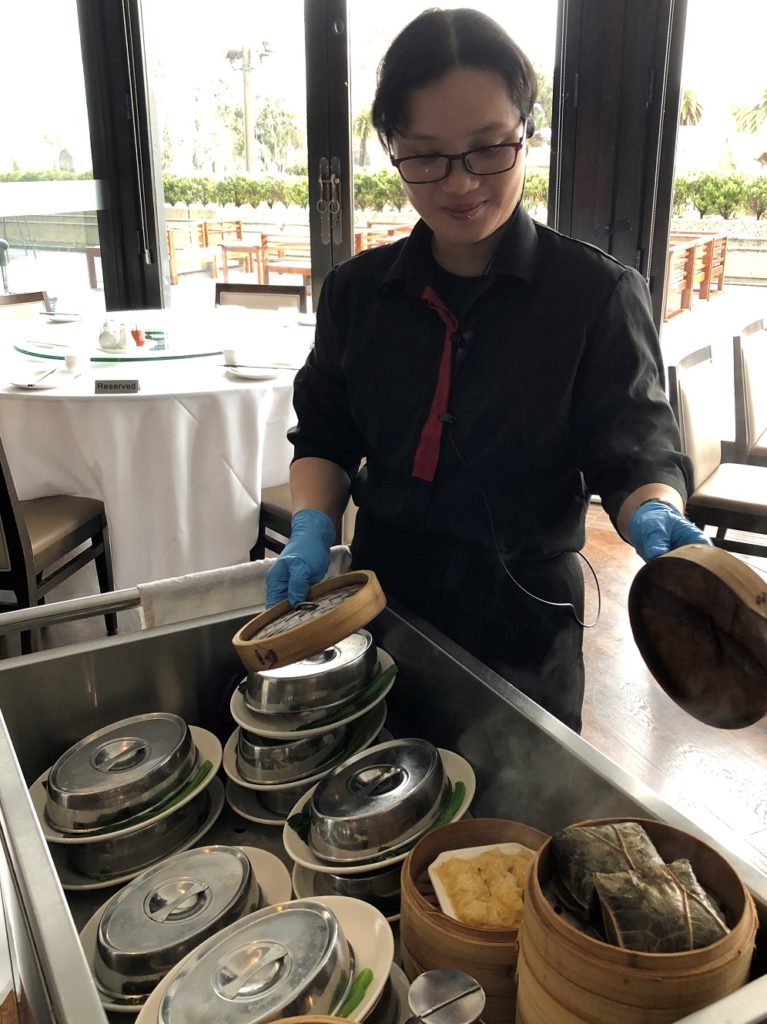 That Saturday at the Harborview San Francisco, an upscale restaurant on the Embarcadero, most of the tables were occupied by large Chinese families. The Harborview, opened last year, also offers first-rate views of the historic Ferry Building. Dim sum for a weekend brunch, whether at a beautiful restaurant like the Harborview or a small, bare-bones place in San Francisco's Chinatown, is a San Francisco tradition. "It's very common for families to gather for celebrations to eat dim sum or banquets," said Karen Liu, whose family, longtime San Francisco Chinatown restaurateurs, own and operate this restaurant.
We ate until we couldn't eat any more. Certainly, there are scores of Chinese restaurants in San Francisco's Chinatown and elsewhere — among the 3,500 restaurants in this city, more per capita than any other, in fact. San Francisco is proud to be a foodie haven — for junior foodies too, we discovered as we ate our way around the city.
In fact, San Francisco is a terrific city to encourage kids to experience new foods, starting with dim sum where they can point to what they want to try on the cart and commit to just a bite or two, starting at $6 for a portion.
You can also learn something about San Francisco food history along the way — like at the San Francisco History Museum and Boudin Museum Bakery Tour at the Bodine Flagship on Fisherman's Wharf where you can sign on for the "Roll with the Bakers" program to learn how to roll the company's famous sourdough loaves and shape it into one of their famous sourdough animals.
Consider a family oriented walking food tour — like those of Chinatown offered by Wok Wiz where you can visit a fortune cookie factory and a Chinese farmers market. The Wok Wiz tour leaders speak Cantonese and stay to host a dim sum lunch in Chinatown. A tip: Chinatown is a fun place for souvenir shipping!
No family visit to San Francisco would be complete without a stop at the Ferry Plaza Farmer's Market (Tuesdays, Thursdays and Saturdays until 2 p.m.) overlooking San Francisco Bay along the Embarcadero at the foot of Market Street. The cable cars stop right in front. Local farmers and producers sell their produce outside, showcasing traditional farming. On Thursdays, you'll also see an array of artisan street food. Tacos, anyone? Artisan producers sell their wares inside, showcasing the Bay Area's ethnic diversity — everything from delicious chocolate concoctions made with locally farmed almonds to just-out-of-the-water oysters to olive oil, honey, cheese, ice cream, freshly baked breads, pastries and more. And since this is Northern California, parents can get a California wine or local beer, as well.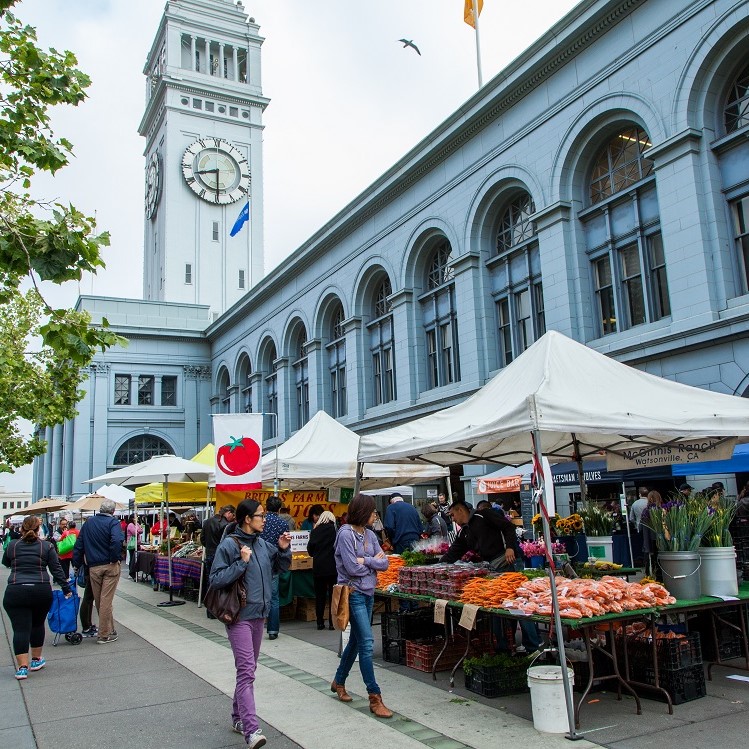 (Volunteers for San Francisco City Guides currently offer free walking tours of the Ferry Building on Saturdays and Tuesdays. Tours are free and coincide with the Ferry Plaza Farmers Market.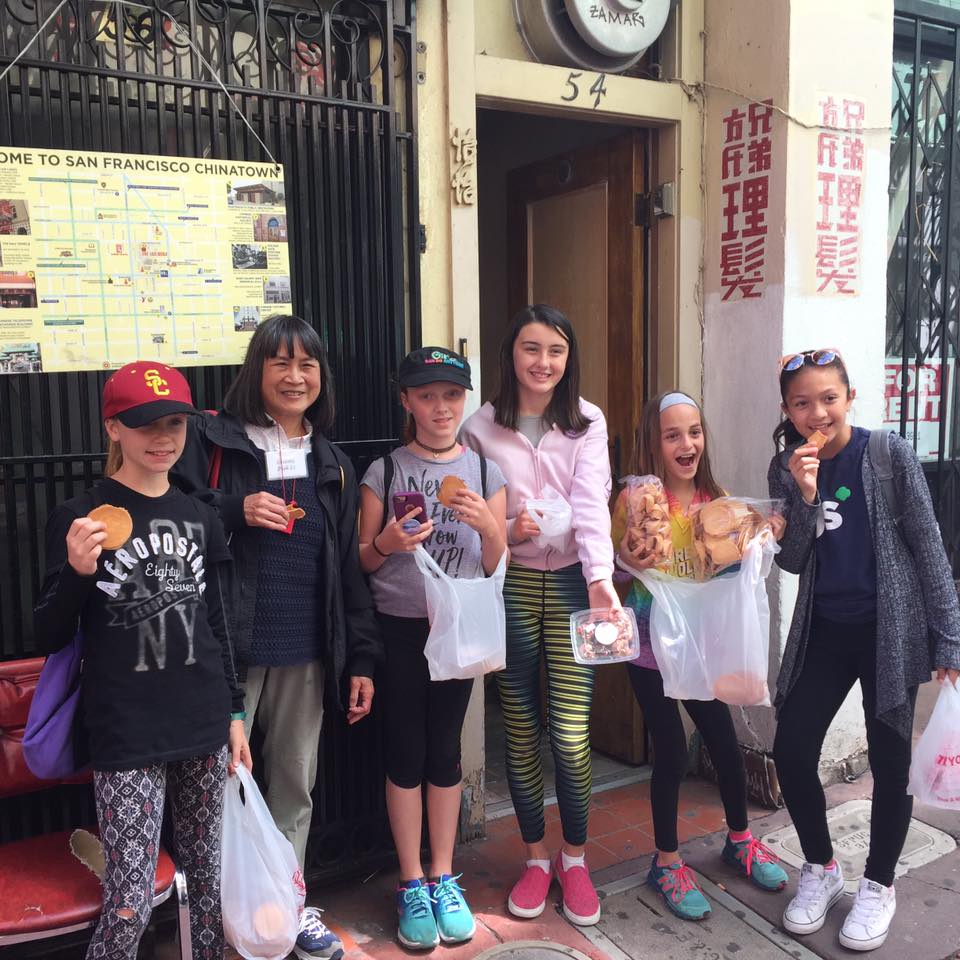 Grab food for a picnic at the market and take a bike ride over the Golden Gate Bridge or out to the Presidio — nearly 1,500 acres transformed from an army post to the largest national park in an urban area. There's free shuttle service from downtown San Francisco and a growing food scene with hip-but-kid-friendly restaurants like Arguello where families like the Mexican food and kids have a patio where they can play.
Take the kids up to the Cityscape Lounge atop the Hilton San Francisco Union Square for an unobstructed view of the skyline and the Golden Gate Bridge — it's a great place for a mocktail or a cocktail! (In conjunction with this summer's "Alcatraz Life on the Rock" exhibit, which explores the island's history and inmates, the Hilton San Francisco Union Square and sister hotel Parc 55 San Francisco are offering special packages with half off a third night and discounts on the Alcatraz tours.)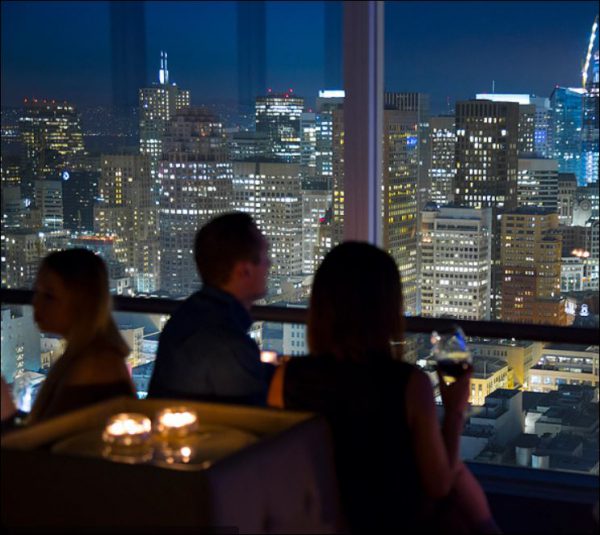 Line up with the locals for the best croissants and pastries at Tartine Bakery in the Mission District, or check out Tartine Manufactory for a meal. (There is now a location at San Francisco International Airport, too!)
San Francisco is also a city where it's easy to let the kids lead the way food-wise. Let each one choose what kind of food you will have and then seek out locally owned restaurants featuring different kinds of cuisine. (Www.SFEater.com is a good source.)
They'll definitely want to have Bi-Rite Creamery ice cream or a sundae at The Original Ghirardelli Ice Cream & Chocolate Shop at Ghirardelli Square near Fisherman's Wharf, which was once Ghirardelli's chocolate factory. Another history lesson here: Domingo Ghirardelli, an Italian immigrant, first sold confections to miners during the Gold Rush. In 1852, he opened his first shop in San Francisco, which eventually became Ghirardelli Chocolate Company. Today, Ghirardelli Square offers special seasonal events and houses other shops and restaurants.
Have you ever had Cioppino? It's a fish stew in a red sauce, a Fisherman's Wharf tradition, we learned at Cioppino's Italian restaurant, run by the fifth generation of the same family.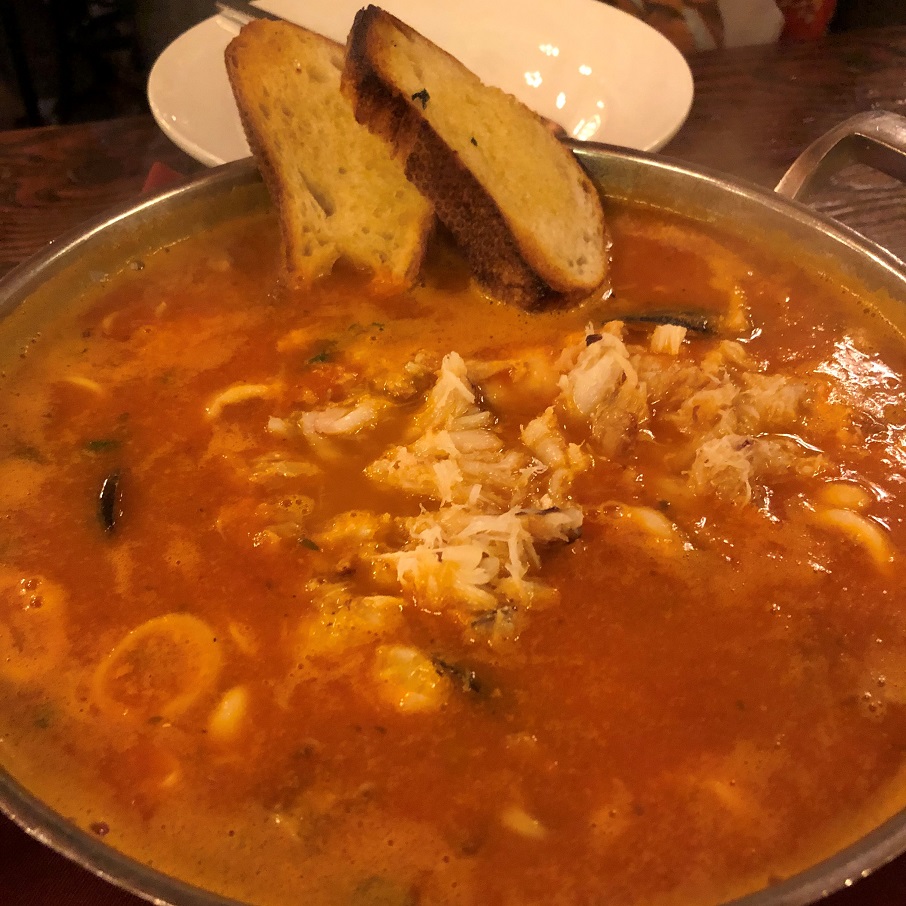 It seems in the early 20th century, someone would make the rounds of the fishing boats yelling "Chip in" (which, in an Italian accent, sounded like "Chip-een-o") for contributions to a communal stew. One fisherman would toss in a fish; another a Dungeness crab, a third some vegetables … and today, you'll see San Francisco Cioppino at most seafood restaurants here.
It's a good story to share over dinner. Enjoy!
© 2019 EILEEN OGINTZ
DISTRIBUTED BY TRIBUNE CONTENT AGENCY, LLC.