By Eileen Ogintz
Tribune Content Agency
Rain or shine?
I've been stuck in a hurricane in Orlando, a tropical storm in Hawaii, blizzards in Colorado, and then came our Montana foray at the deluxe "glamping" Resort at Paws Up, on a 37,000-acre ranch near the Blackfoot River and just 35 miles from the Missoula International Airport, though many guests weren't flying this summer.
For the uninitiated, glamping means experiencing the outdoors without the work or challenges (except maybe weather!) that camping typically requires. We had a sizeable platform tent that was more like a mini well-appointed house overlooking the river with a four-poster bed, ceiling fan and stove — even heated bathroom floors, robes and fluffy towels in a bathroom complete with a stone-tiled hot shower and double sinks.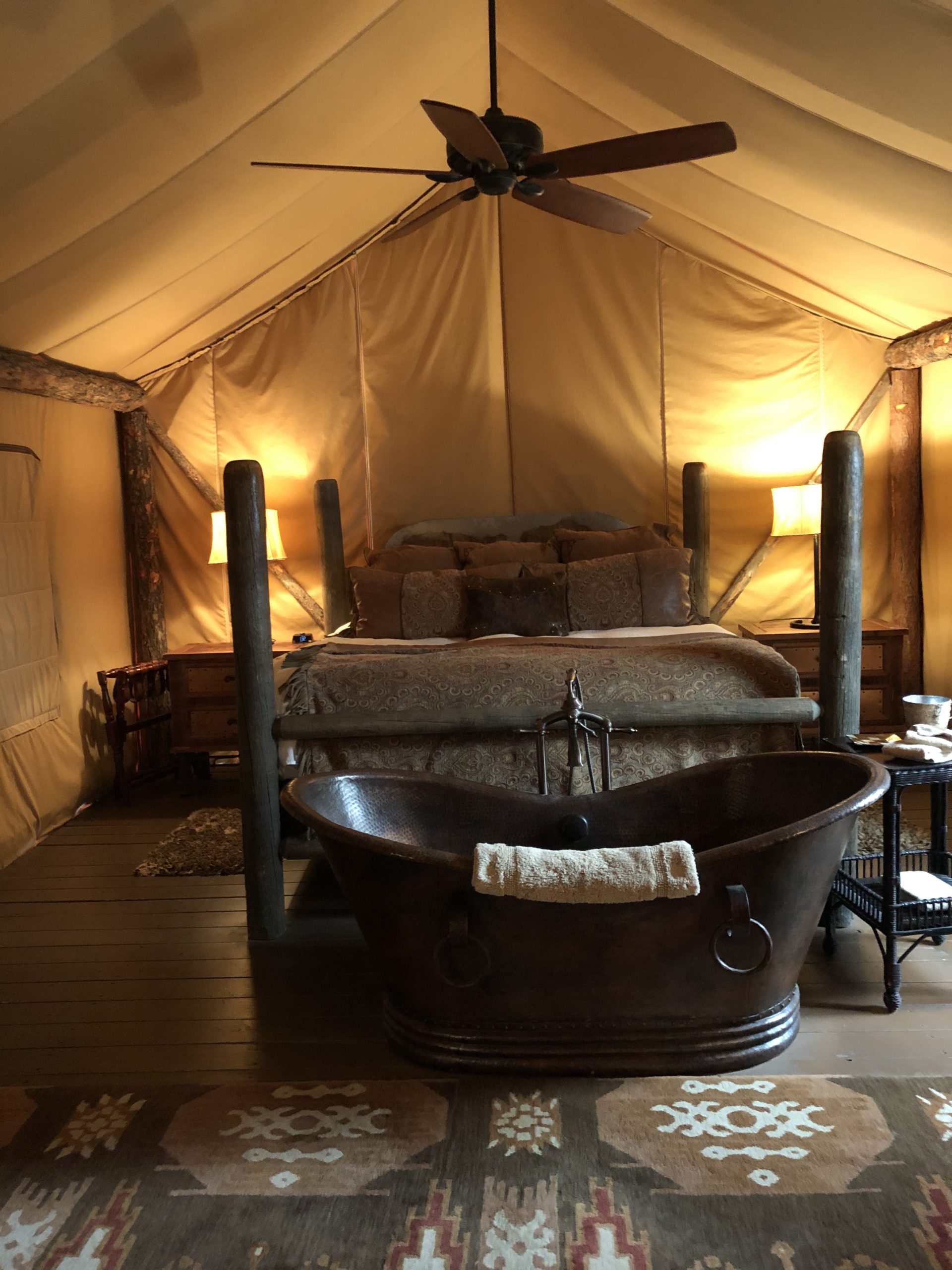 There was room service, a camp butler, who catered to our needs, and a chef to prepare our meals. Our Pinnacle Camp, one of six, sat on a bluff overlooking the confluence of the Blackfoot River and Elk Creek and offered a welcome stone fireplace. (Other tent camps even had three-bedroom tents!)
Glamping. Like RVing, has been especially popular this summer as families who have been stuck at home for months want to enjoy the outdoors but without the work of camping — or this pandemic summer, sharing a bathroom or shower. And when it rains, we discovered, we were much more comfortable than in a traditional tent.
San Francisco mom and businesswoman Suha Jhaveri, meanwhile, just wanted to have some fun with her 11-year-old son after a stressful spring juggling work, cooking and her son's remote schooling.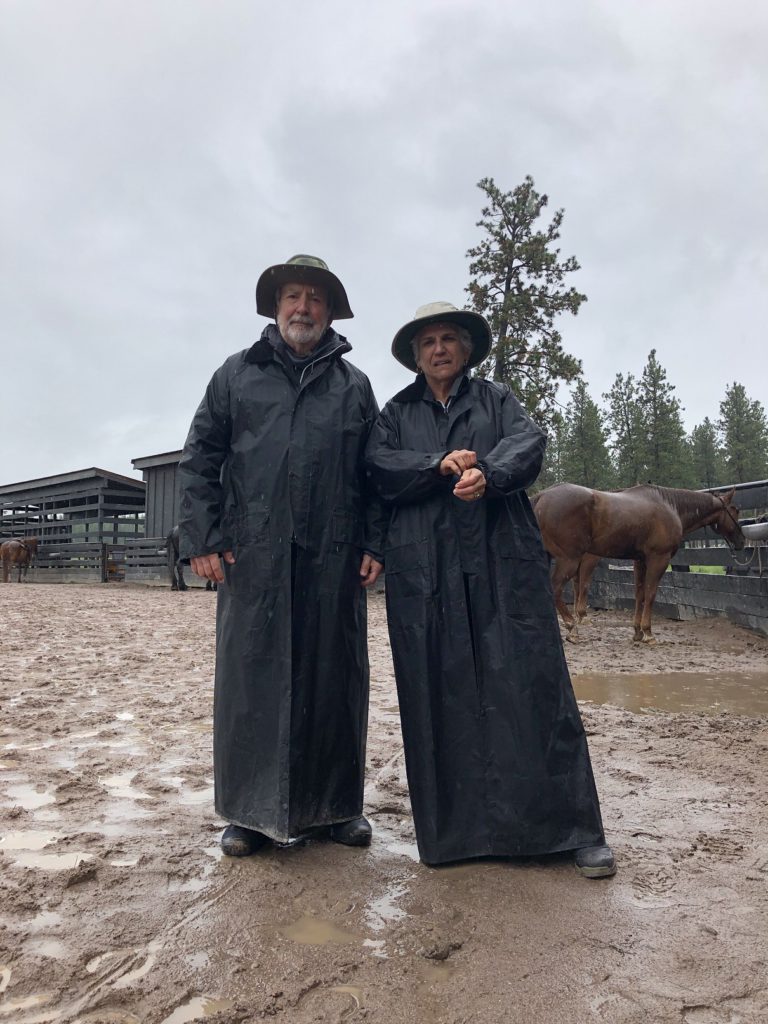 So the duo left dad at home and embarked on a road trip from San Francisco to a place where her biggest decisions would be what to do and what to eat.
"It was a digital detox too," Jhaveri said, though there is Wi-Fi at Paws Up. Some nights they had tent room service, listened to an audio book (no TVs in the tent) and worked on a 1,000-piece crossword puzzle.
"I wasn't bored," said Millen, who went fly-fishing, biking, go karting and played paintball. Even with so many activities, he said, "it's been very relaxing."
"This is a fabulous experience," said Rebecca Jennings, here from Louisville, Kentucky, with her husband and two daughters, as well as family friends. "There are so many things here that they couldn't normally do at home," she said. The weather didn't stop them.
"Horseback riding was a little cold but still fun in the rain," said Sydney Jennings, 10.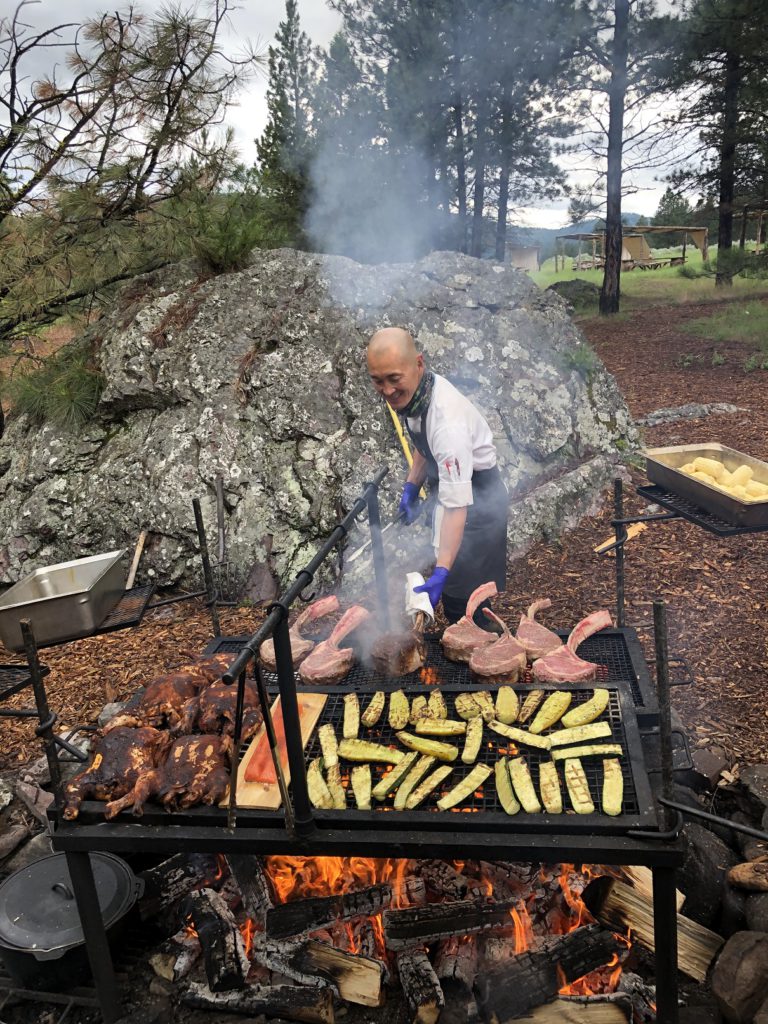 "I liked the ropes course, but it was a little more slippery in the rain," added her older sister Parker, 14.
There were also organized kids' activities, cookouts, fly-fishing, go-karting and even a private island for water sports about 15 minutes away. And while the 36 tents spread out over six "camps" closed for the winter, there are 28 luxury homes, including a new area designed for couples (and romance), and a plethora of winter sports.
Paws Up may well be the most deluxe glamping destination in the country starting at $2,540 a night for a family of four in a two-bedroom tent. And with so many schools starting remotely, this may be the season for an end of summer or fall getaway. (September rates are less and there is a Summer Family Vacation Inclusive offer.)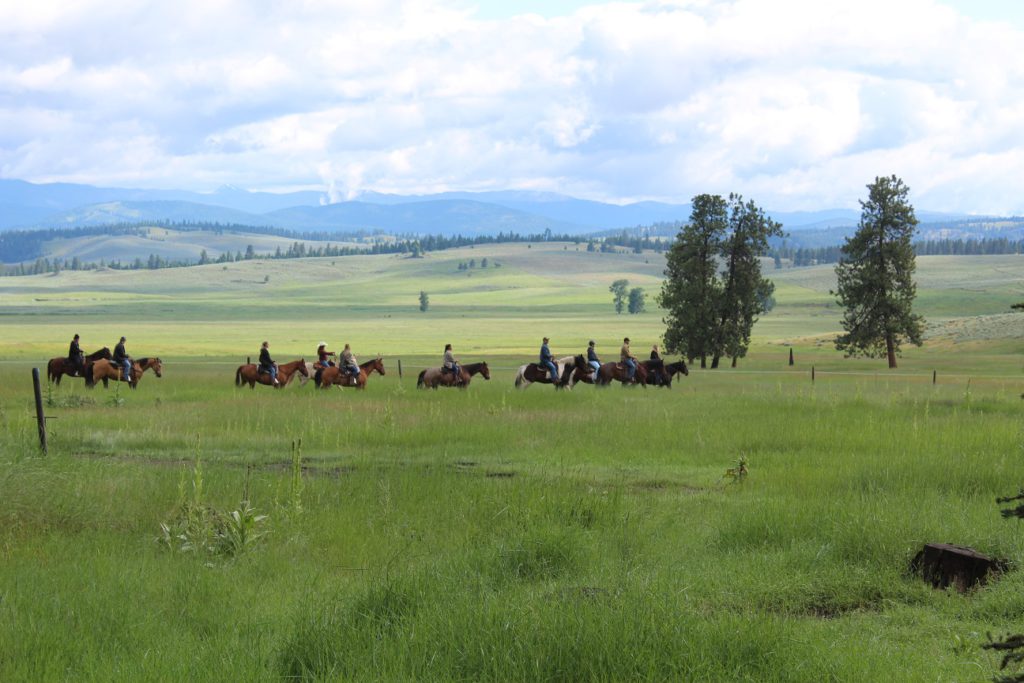 The resort includes meals but charges for the various activities, which is why, staff said, guests typically don't cancel when it rains — as it did the entire three days we visited. None of us let the weather deter us from hiking, horseback riding, ATVing to Garnet, Montana, a nearby well-preserved ghost town, getting soaked in the process.
There are also nanny services for babies, as well as one of the most unique spas I've seen, with services in tents.
Montana is famous for fly-fishing and we gave it a try, but as soon as our Paws Up fly-fish guide, Matt Spangler, looked at the muddy river water, he knew the score: the rain and muddy water means the fish can't see the artfully made flies he has tied to our poles.
Still, he worked hard teaching us as we floated four miles or so down the Blackfoot River, getting colder and wetter, the fish nowhere to be found. At least we saw a nest full of ospreys and a bald eagle before Spangler suggested we quit.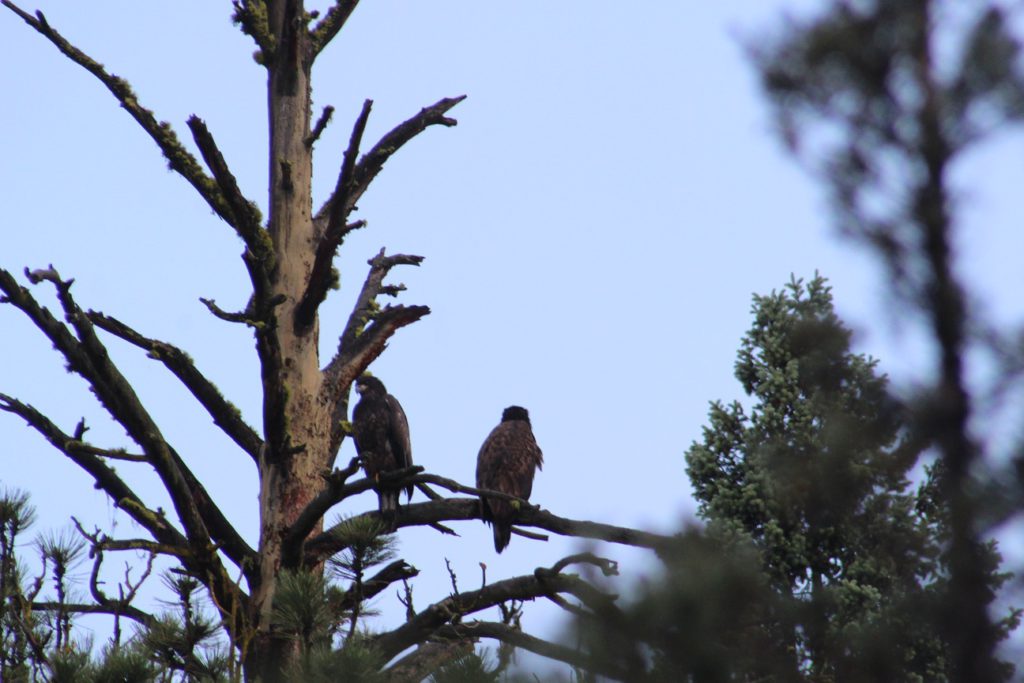 The rain let up enough for the popular Chuck Wagon outdoor dinner, complete with archery and axe-throwing –very popular with the kids — and, of course, a singing cowboy. It was still damp and cold but such a feast — huge tomahawk steaks, cedar-planked grilled salmon, ribs and chicken, tofu and hotdogs for the kids all prepared over a big open fire and all varieties of sides — corn muffins and heirloom tomato salad, baked beans, corn on the cob, grilled veggies, cobbler and s'mores with all the fixings for dessert.
"The fun doesn't stop because of a little rain," said Paws Up executive chef Sunny Gin as he manned the steaks and ribs over the fire.
Afterward, we had planned to spend a little time at our Pinnacle Camp Pavilion where we could relax next to the giant fire, but the long day in the rain had taken its toll. A hot bath, yes, our cabin had a claw-foot bathtub! We collapsed in bed — happy we didn't let the rain stop us — too much anyway.
© 2020 EILEEN OGINTZ