By Allison Tibaldi, Taking the Kids correspondent
With its stunning white sand beaches, Aruba is a perfect tropical vacation destination.
It may surprise those who think the entire Caribbean is lush and green. Aruba's striking desert landscape, awash with cacti and a deep blue sky, paints a dramatic picture. Arikok National Park covers nearly 20% of the island, assuring the native flora will remain forever wild.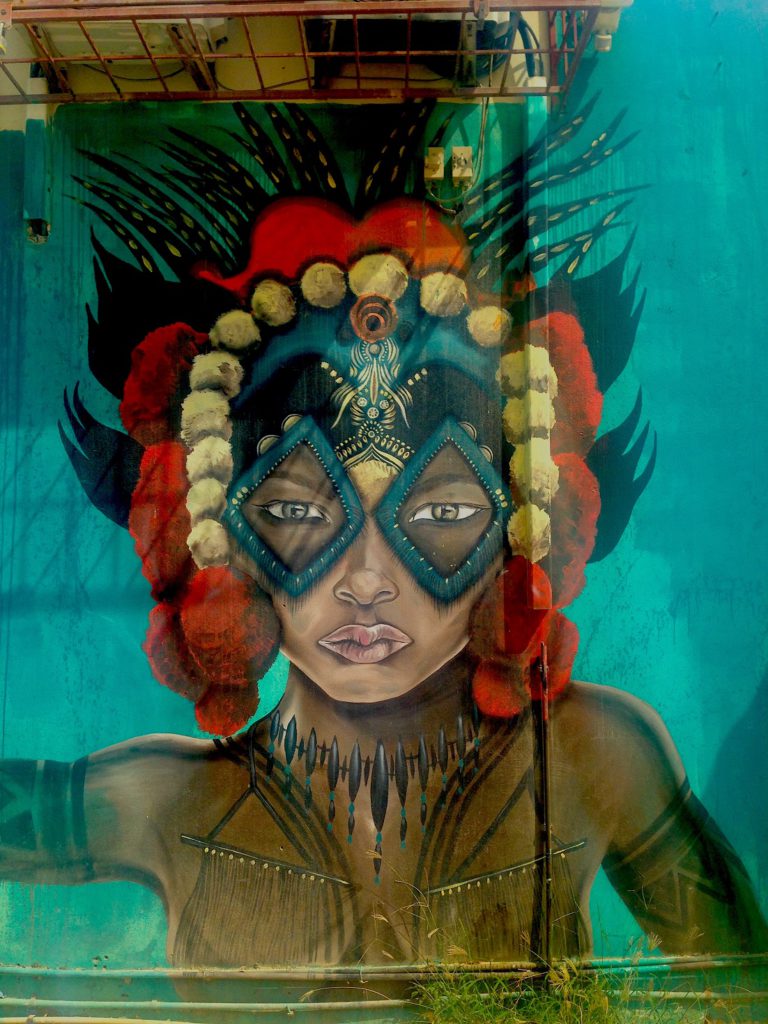 English is spoken by everyone, though the official language is Papiamento, a lyrical blend of Spanish, Portuguese, Dutch and English elements. This Creole language reflects some of the influences that have contributed to this country's multi-cultural identity.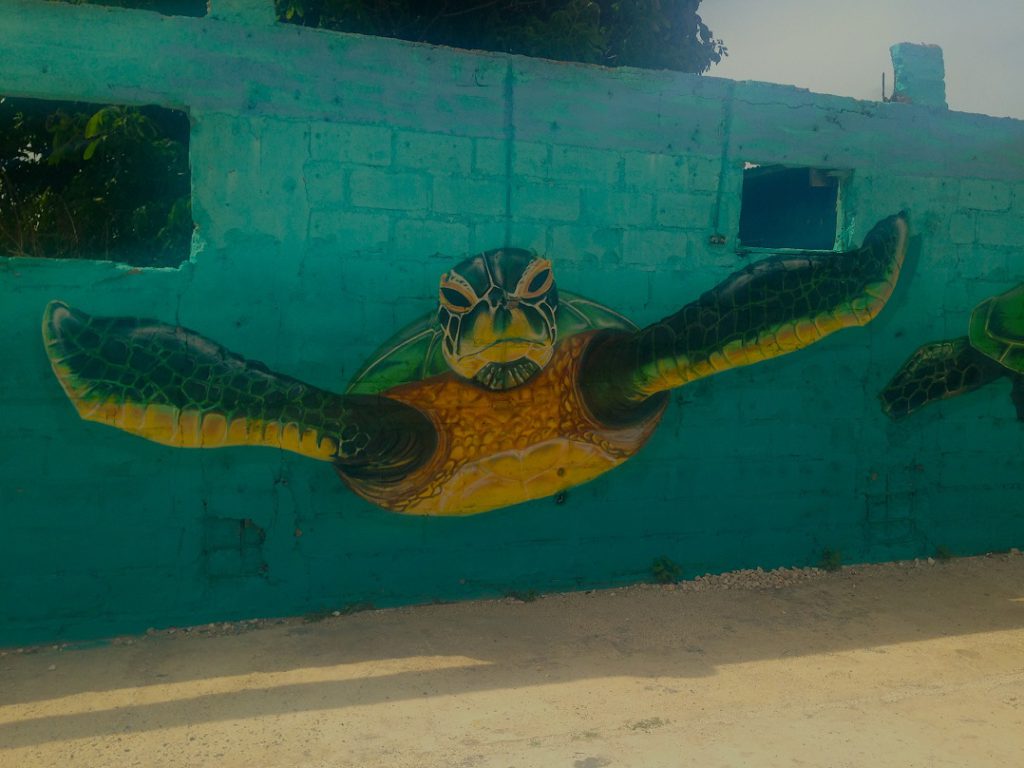 It's tempting to spend your entire holiday splashing in the warm turquoise water but there's much to do in Aruba beyond the beach.
Explore Colorful Mural Art in San Nicolas
The San Nicolas neighborhood is now considered the cultural capital of Aruba. Once rundown, it has undergone a major transformation. Since 2016, the annual Aruba Art Fair has been held here; the international artists who come for the event leave their mark for everyone to enjoy year-round. They have created over 40 bold and colorful murals, transforming the streets into a fabulous spectacle of open-air art.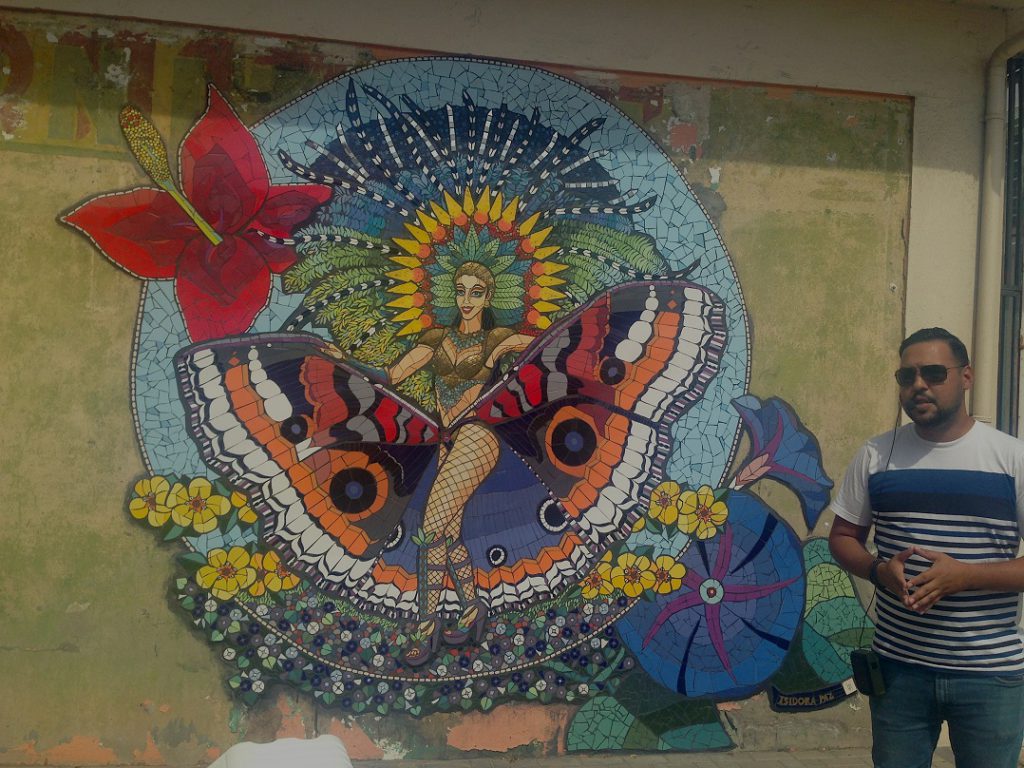 This dynamic display is more than just eye-candy. The walls of San Nicolas are fast becoming a major tourist attraction, boosting the neighborhood's profile and aiding its economic revitalization.
View Art Without the Confines of a Traditional Museum
Open-air art is an easy way to introduce art to kids who don't like the confines of a museum. With a bold color palate and free form, mural art should catch the eye of many tweens and teens. The atmosphere in San Nicolas is very relaxed, with everyone going at his or her own pace. Authentic bits of local flavor are everywhere. My kids and I loved drinking thirst-quenching fresh coconut juice bought from a local street vendor. He sliced the coconut with his stealthy machete right before our eyes.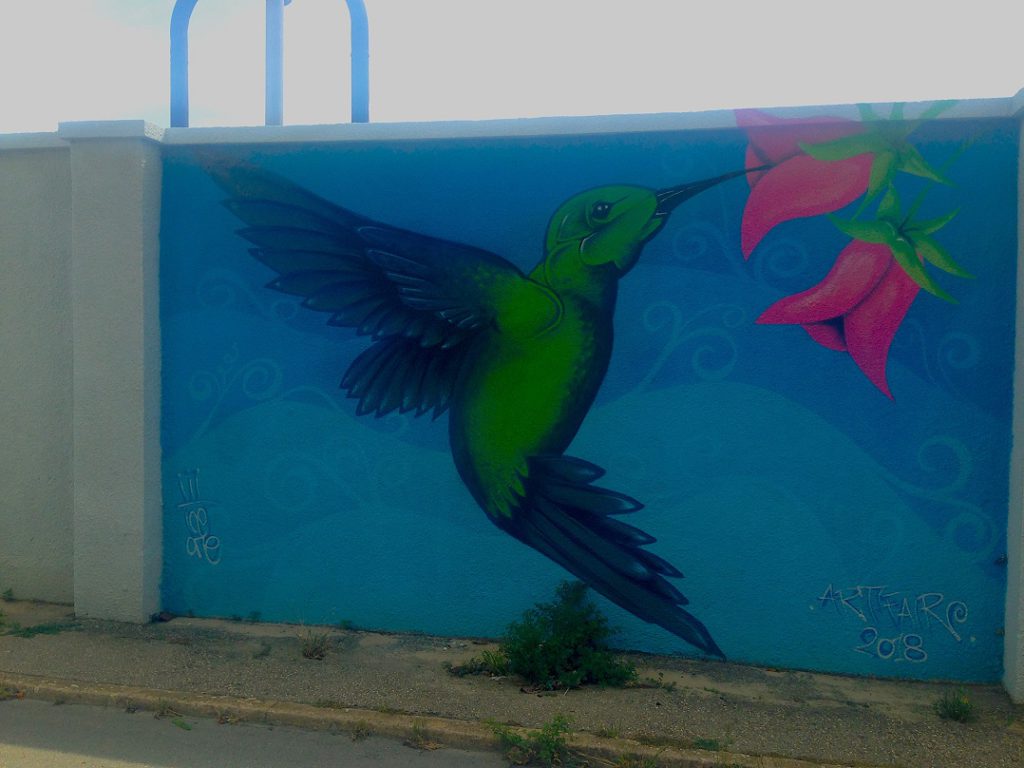 Take a Guided Tour with Aruba Mural Tours
If a guided tour is right for your family, there's a great one.
Tito Bolivar spearheaded the Aruba Art Fair and is deeply involved in every aspect of the neighborhood. He recently started Aruba Murals Tours. They offer an array of small-group tours including one that takes participants into the studio to make their own art with a local artist after touring the murals.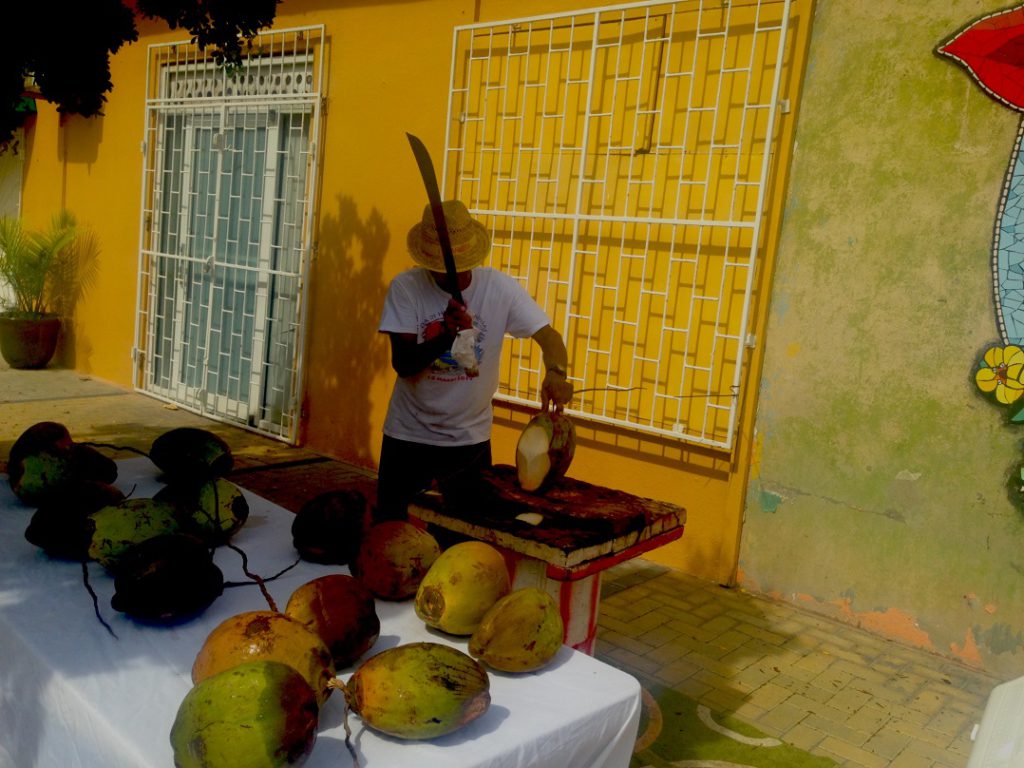 For more ideas and information, head to www.Aruba.com.