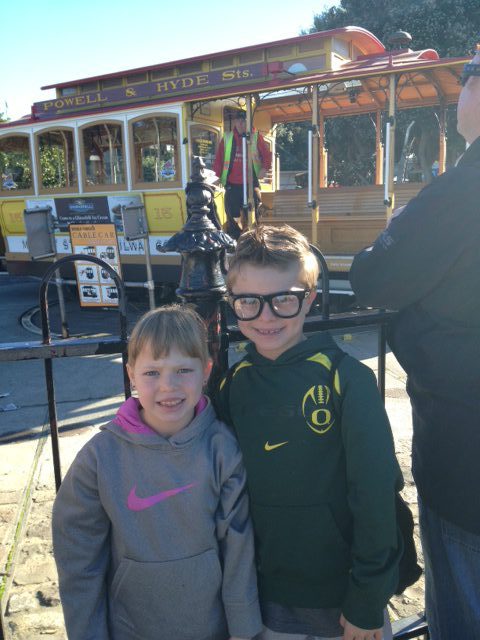 By Mike Sitzman
One of the first things we do when planning our trip (besides surfing around on ttk-old.o2dev.net to find a few great trip suggestions) is to find out if our destination has a CityPASS book available. Our past trips to San Diego and New York have been made more enjoyable, and more cost-effective by using the great benefits that CityPASS offers. Our hope was that our holiday trip to San Francisco would be enhanced by using the CityPASS book.
We pre-ordered our CityPASS books for the four of us (Ethan 10, plus Hannah 8) and began planning with the help of the City. We had a relatively short amount of time in the city, so we knew that we'd need to be selective on where we spent time, and that some of the attractions would be weather dependent. For San Francisco, CityPASS offers some great deals to five must-see kid friendly vacation attractions – Aquarium of the Bay; California Academy of Sciences; San Francisco Museum of Modern Art (SFMOMA); admission to the Exploratorium or the de Young Museum; a one-hour narrated bay cruise tour (which can be exchanged for a tour of Alcatraz); plus unlimited cable card rides. The savings are significant, which makes purchasing a CityPASS booklet a no-brainer.
The kids enjoyed going to the Aquarium where they discovered and learned about what lives in the San Francisco Bay, and the kids had the opportunity to be up close and touch sharks, rays and sea stars, in the interactive touch pools. The kids decided on going to the Exploratorium early one morning. After taking the Muni bus over to the Exploratorium we set the kids free to learn and discover. The Exploratorium (set to move to its new bigger, better location down on Pier 15 in the spring of 2013) was the brainchild of Frank Oppenheimer who described it, "a playful place." Widely considered the prototype for "participatory" museums worldwide, Oppenheimer wanted to develop a place for kids (and big kids) to come and explore and understand the world around them. Inside, the kids excitedly went from exhibit to exhibit, tinkering and playing, laughing and being amazed at the results of their interactions.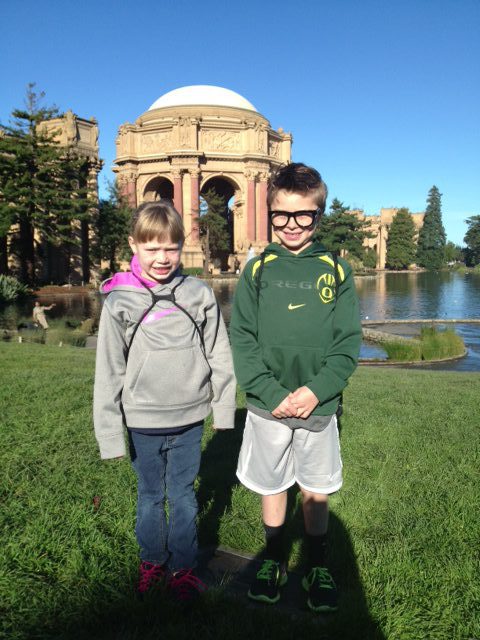 We spent the better part of a half day at the Exploratorium learning and having a great time. Ethan even developed his idea for his upcoming school science fair project – a definite relief for mom and dad.
After the Exploratorium, we decided to take full advantage of the 7-day CityPASS offer of unlimited rides on the public transportation. We "freely" boarded the cable car without worry of having to purchase a one-way cable car ride ticket which otherwise would have cost us $6 each way. I would say that this is the hidden gem with the San Francisco CityPASS book. We hopped on and off cable cars and Muni busses (leaving the rental car parked) which allowed us to tour many parts of the city without having to worry about carrying cash to ride – all we needed was our CityPASS booklet.
As we were leaving beautiful San Francisco, Ethan and Hannah both wondered when we could come back and visit and hang out of the side of the cable cars. We will definitely be back, and we will incorporate CityPASS into all of our trips wherever we can.
(Mike is the top dog at o2 Group, which is TakingTheKids' website provider and partner)