By Eileen Ogintz
Tribune Content Agency
Walt Disney knew he was right.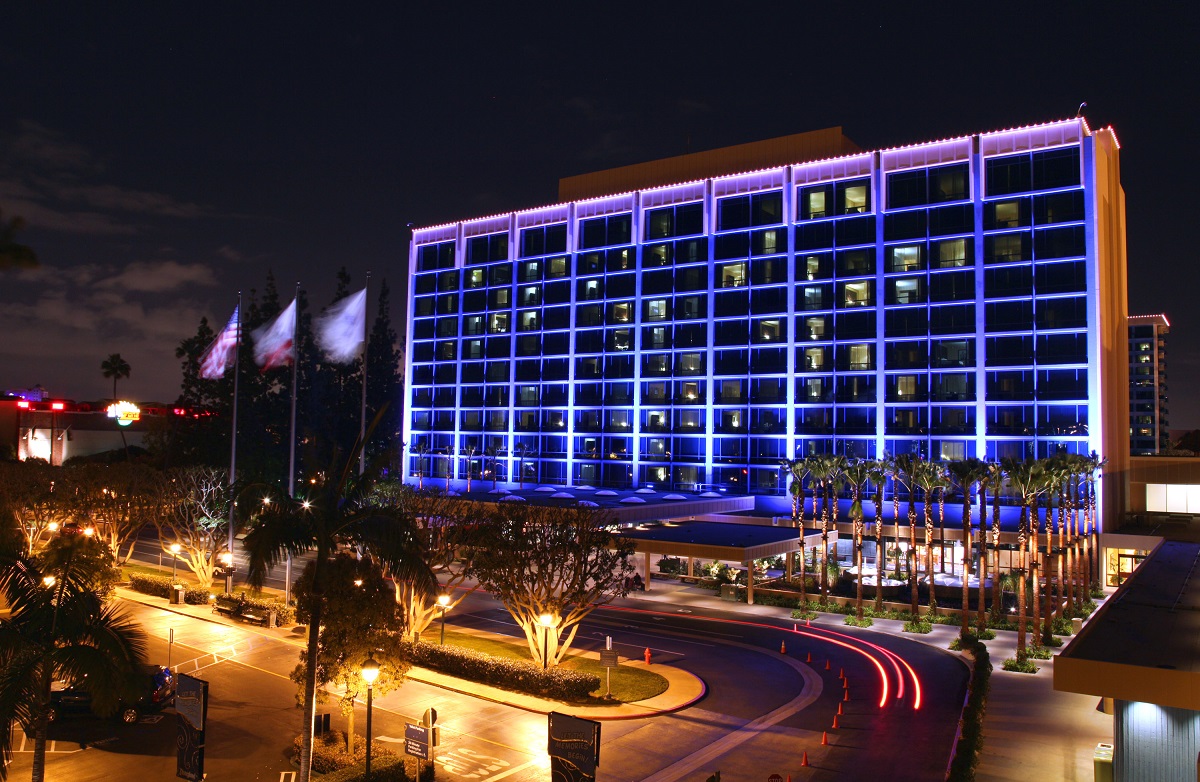 He was convinced that families would need more than one day at his yet-to-open Disneyland — and a hotel right there that would welcome kids. Why should the fun stop, he reasoned, when the park closed?
There was only one problem: Disney was tapped out. The construction of Disneyland was taking nearly every penny he had. A kid-friendly, upscale hotel next to a theme park seems like a slam-dunk, but not in the early '50s. Hotels didn't roll out the red carpet for kids in those days and didn't get the appeal. Hotel chains, including Hilton, turned Disney down, thinking such a project was too much of a gamble. No one was sure Disneyland would be a success.
Disney turned to an old friend, Jack Wrather, a fantastically successful TV producer ("Lassie," "The Lone Ranger") for help to build a hotel near the Disneyland exit.
The rest, as they say, is history. The hotel opened in the fall of 1955 in what was once an orange grove, just three months after Disneyland's grand opening. It was a success from the start. It was the first upscale hotel to cater to families with rooms that would sleep four and bathrooms thoughtfully designed with small kids in mind. Two kids could stay free. There were playgrounds, pools and trams to the park, even a doctor and nurse on the grounds. The restaurants welcomed kids, too. Character dining started here at Disneyland when Goofy's Kitchen opened for the holidays in 1988. Today the fine-dining Steakhouse 55 offers salmon or chicken for kids.
No wonder Hollywood celebrities brought their families.
Today, of course, upscale hotels around the world are falling over themselves to welcome kids with more amenities — everything from giant water slides to cooking classes to mini bathrobes. Walt DisneyWorld alone boasts more than 25 themed hotels and resorts with 28,000 rooms at all price points with thousands more in Orlando.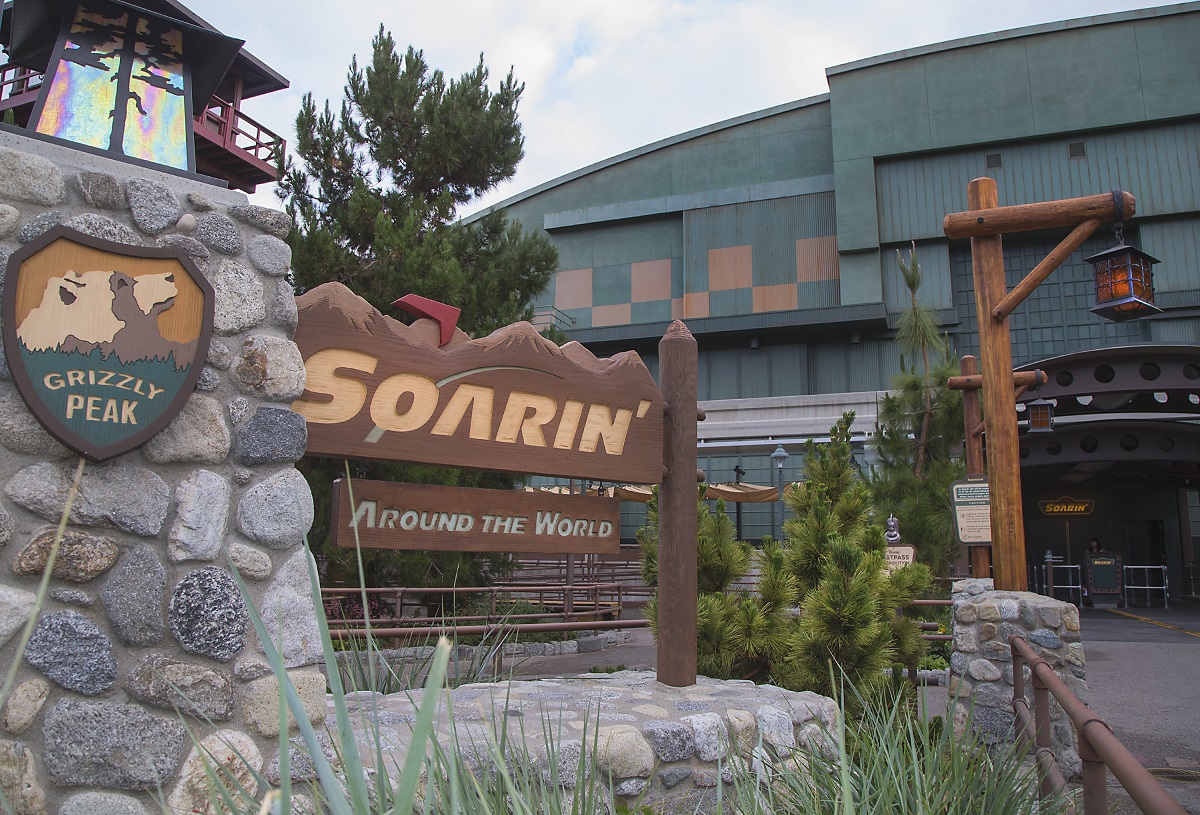 Disneyland, of course, is much smaller— just three hotels Disney's Grand Californian Hotel and Spa, Disney's Paradise Pier Hotel and the 973-room signature Disneyland Hotel, which is spread across three themed towers. (At the Adventure Tower, see Jungle Cruise characters or stay at a Pirates of the Caribbean Suite.) Heather Bello, here with her family from Houston, when I visited, said she chose to bring her kids here rather than to Orlando because she thought the smaller Anaheim parks would be easier to navigate. They are, especially as all three hotels are just a short walk from the Disneyland Resort's two theme parks. (Rates at the Disneyland Hotel start at $329, more at Disney's Grand Californian Hotel & Spa, less at Disney's Paradise Pier. Check for the hotel's special deals.)
Still, just as Walt Disney envisioned, there are new attractions to encourage guests to spend more than one day — this summer it's the New Soarin' Around the World, which takes visitors on a global journey from the top of the Great Pyramids across Sydney Harbour. The "Frozen" fans in your house will want to stay just so they can return again to the new "Frozen-Live at the Hyperion," the new theatrical interpretation of the number one animated film of all time. The Disneyland's 60th Anniversary Diamond Celebration, by the way, is continuing until September with special after-dark shows.
But those opting for the Disneyland Hotel aren't coming for something new. "People who stayed here as kids now are back with their kids and grandkids," observed Jon Storbeck, former vice president, Resort Hotels and Downtown Disney District and a 30-year Disney veteran. That was evident all around us as we sat in the concierge lounge of the hotel, multigenerational groups all around us. "A lot of guests come for the tradition," like the replica of the original Mark monorail car at the entrance to the waterslides.
"It's like comfort food," said Jim Middleton, here with his wife, daughter, son-in-law and two grandchildren from Salt Lake City.
His wife, Wanda, noted that they had stayed at the Disneyland Hotel when their daughter Jessica, now 33, was a preschooler — close in age to her two kids — and they have been back more than two dozen times since. "It doesn't come cheap, but you get what you pay for," she said. "When you leave, you don't say, 'I wouldn't do that again!'"
"It brings back a lot of memories," said Rebecca Stafford, who came here as a child and is back with her kids. "It keeps getting better."
One man first danced with his wife at their senior prom here and came back to celebrate their 40th anniversary, a Disney cast member recalled.
"They want to re-live that time with their children and grandchildren," Storbeck said.
I spent a night in the Pirates of the Caribbean Suite with pirate coins, replicas of props from the movie — like the dead man's chest and Jack's compass ring, pirate maps, ship in the bottle, goblets … and a big dining table. The setting is so realistic I almost expect Captain Jack Sparrow to walk through the door. There is a Mickey Mouse-themed penthouse, and a fairy tale suite, among others.
As the park added attractions, the hotel kept adding rooms and towers and a few years ago, a new pool and water play area, complete with waterslide, Tangaroa Terrace Restaurant and Trader Sam's Enchanted Tiki Bar.
Vanessa Adams, dangling her feet in the pool chatting with her twin daughters and watching her grandchildren play when I visited, recalls staying here when her now 32-year-old daughters were four. She remembers opening the windows to show the girls the Mickey Mouse-shaped pool all lit up at night — a memory none of them have forgotten. "Truly magical," she said.
Thanks, Walt!
(For more Taking the Kids, visit ttk-old.o2dev.net and also follow "taking the kids" on www.twitter.com, where Eileen Ogintz welcomes your questions and comments.)
© 2016 EILEEN OGINTZ
DISTRIBUTED BY TRIBUNE CONTENT AGENCY, LLC.