By Eileen Ogintz
AUSTIN, TX — We recently stayed at the year-old, 37-story Fairmont Austin, situated by the lush greenery of Palm Park and Waller Creek, with 1,048 rooms and 60 suites.
Families would love this hotel for its downtown location — Austin has grown into a very hip city in recent years. The Fairmont has a heated pool, expansive spa and the Fairmont Gold floors with private check in and check out, complimentary breakfast, evening hors d'oeuvres and desert serving, honor bar. And though there is an up charge, guests say it is well worth the price.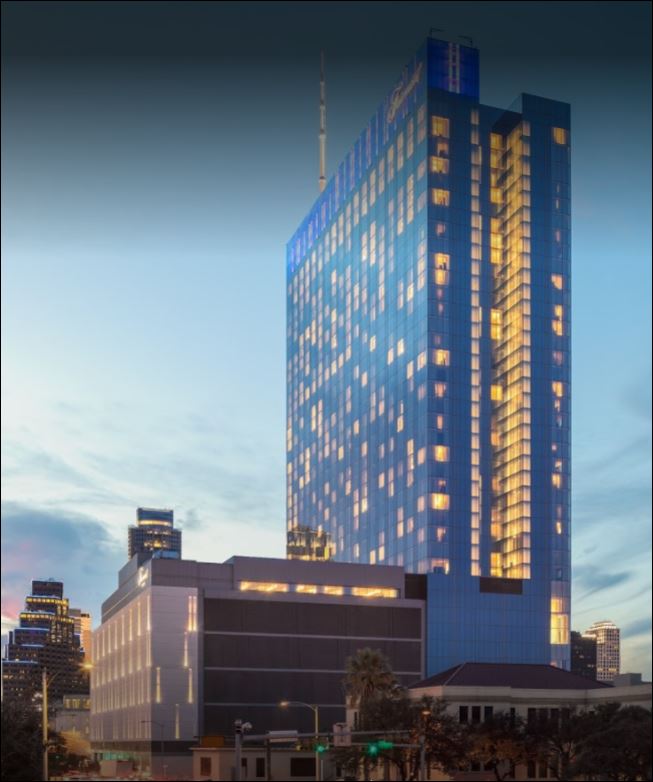 "Well worth it," said Shannon Safi from Philadelphia.
"We were able to have enough here for dinner and not have to go out for a big meal," added Julie Zymanki, from Austin, celebrating her birthday with friends.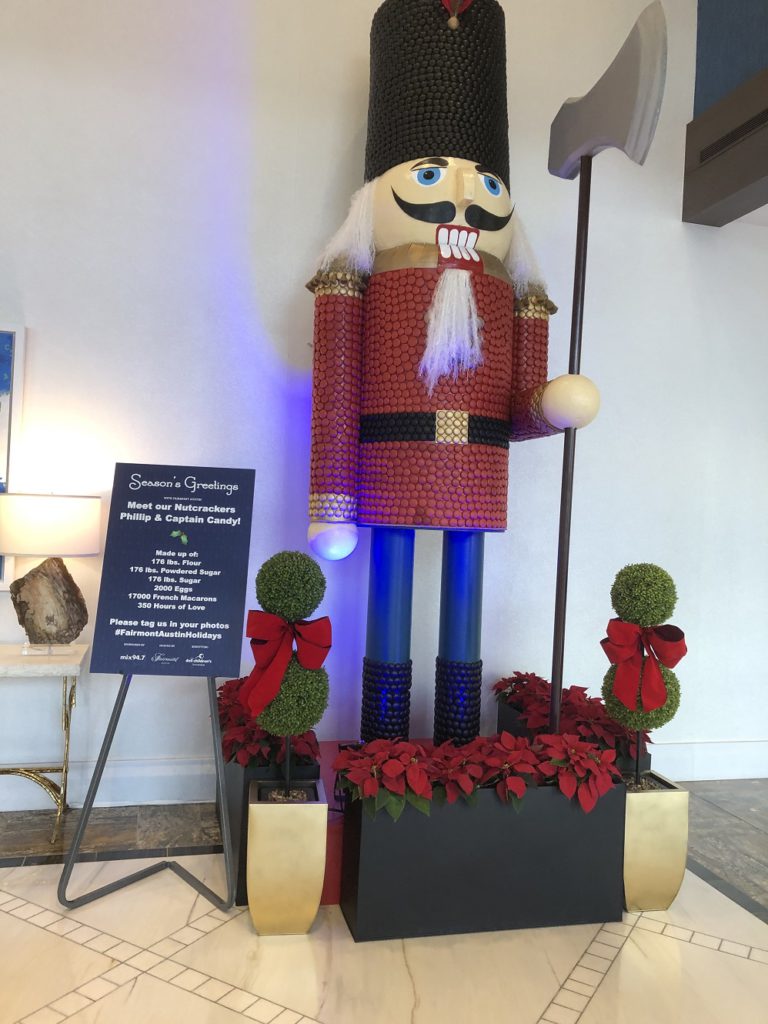 "We frequently see family groups in the lounge ranging from parents with young children to multi-generational reunions, said Concierge Manager Tiffany Ligouri adding: "Everyone stops by for the full-service breakfast each morning. The afternoon presentation includes a variety of specialty candies that brighten the faces on children of all ages. "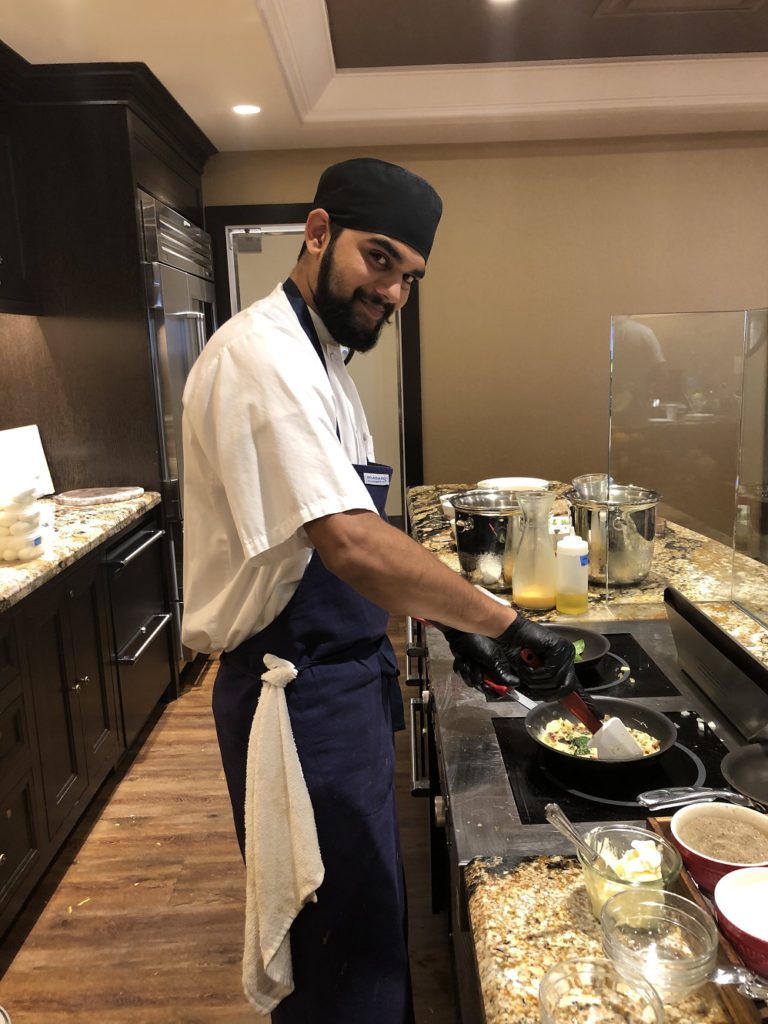 As for me, besides the jars of candies, I loved the evening desert offerings, especially the chocolate cake. Yum!
"We happily accommodate special occasions, family-oriented Concierge recommendations, dietary requirements, and do whatever we can to help our guests enjoy the best Austin experience possible, Ligouri said.
She offered these tips for families visiting Austin for the first time:
2nd Street Shopping District in downtown Austin: downtown shopping and dining destinations with local brands, including Francesca's and Urban Outfitters; restaurants such as Flower Child and Taverna (hours vary per venue). During the month of December, the 2nd Street District is transformed into festive holiday scenes for the annual Holiday Window Walk. St. Edward's University students put their design skills to the test for their chance to win $6,500 worth of scholarships.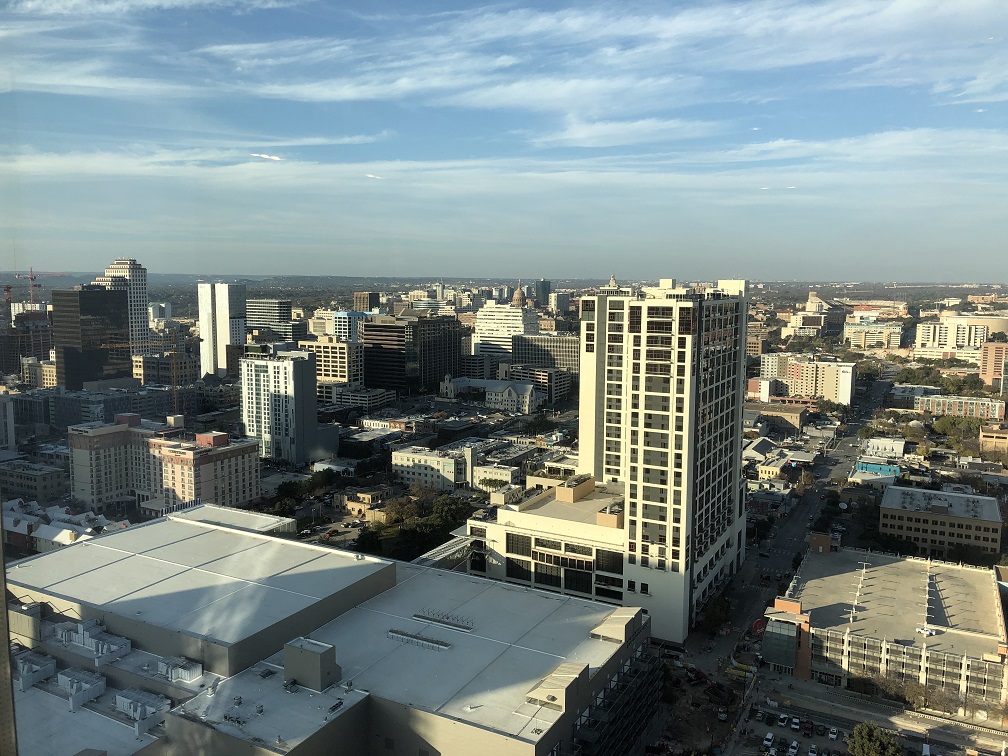 South Congress District 'SoCo' S Austin: (8 min. drive) Popular district with locally-owned, small-batch boutiques, vintage stores, restaurants and music venues (hours vary per venue). The South Congress District is also home to many popular murals, including the "I love you so much" mural on Jo's Coffee shop, and "Love from Austin" mural on the side of a souvenir shop called Prima Dora.
Texas State Capitol: (20 min walk from Fairmont Austin) – Built in 1888, from native pink granite, and modeled after the United States Capitol, but its 14.64 ft. taller (everything's bigger in Texas!). The grounds feature a large assortment of statues, displays, memorials and gigantic shady Century Oaks. There are free guided tours every 30 minutes (as well as self-guided tours) of the grounds, building and legislative chambers.
Bob Bullock Texas History Museum: (12-15 minute drive from Fairmont Austin) – Three floors of expansive exhibition space showcasing continually updated original artifacts, special exhibitions, feature films at the iMax and Texas Spirit theaters, live music events, and family-friendly showcases.
In the summer
Barton Springs Pool: The pool measures three acres in size, and is fed from underground springs with an average temperature of 68-70 degrees, year-round
Congress Avenue Bat Bridge: 1.5 million Mexican Free-Tailed bats fly out from the bridge at dusk each night from March-November
Zilker Park: Downtown haven for families with the Zilker Zephyr miniature train, playscape, Barton Creek Greenbelt Trail, and much more.