By Eileen Ogintz
VANCOUVER, British Columbia — Did you know Vancouver is aiming to become the world's greenest city by next year?
Welcome to the Fairmont Waterfront, which takes that commitment seriously — complete with 250,000 bees producing 125 pounds of honey every year. There is also a big garden producing vegetables, herbs and edible flowers — everything from tomatoes and lettuce to pumpkin and sweet peas to rosemary, mint and basil.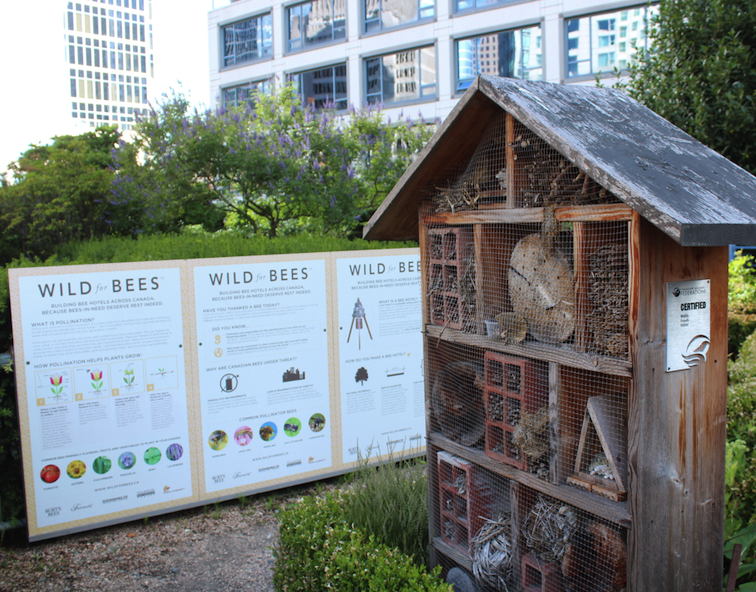 Consider that the bees can visit between 50-100 plants in a day. They are VIPs (very important pollinators).
There is another garden with indigenous herbs, berries and plants that are used medicinally by the Native Peoples. The hotel worked with Talaysay Tours, a local company that provides cultural tours, to design the garden. Have you ever had Salaal berries? They have 10 times the antioxidants of blueberries, which are known as superberries!
This Fairmont was the first of the Fairmonts to have bees (there now are 23) and the first to have a rooftop garden, dating back to 1995 — one of the first green roofs in all of Vancouver and now over 2,100 square feet overlooking the waterfront and city. (The outdoor heated pool is on the same level!)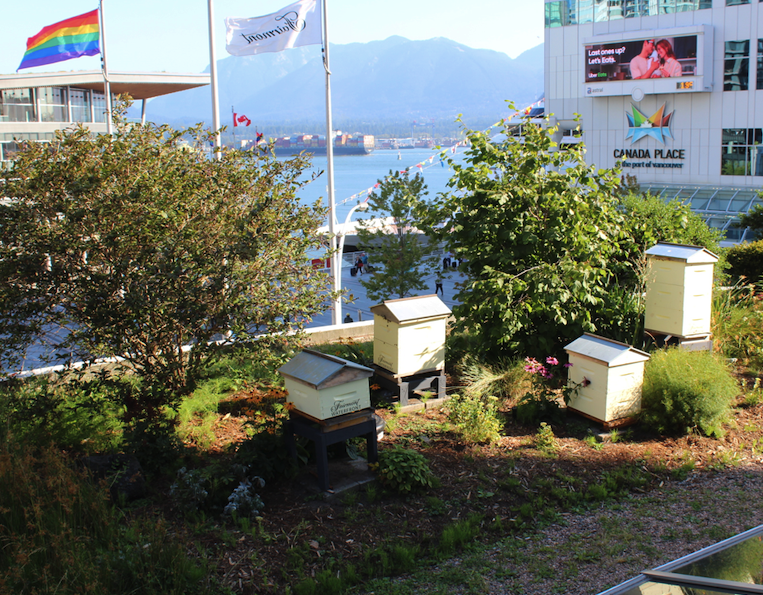 A tip — families can opt for the Fairmont Terrace rooms with a private terrace opening to the garden and direct access to the pool — among the least expensive on the property because they don't have waterfront views.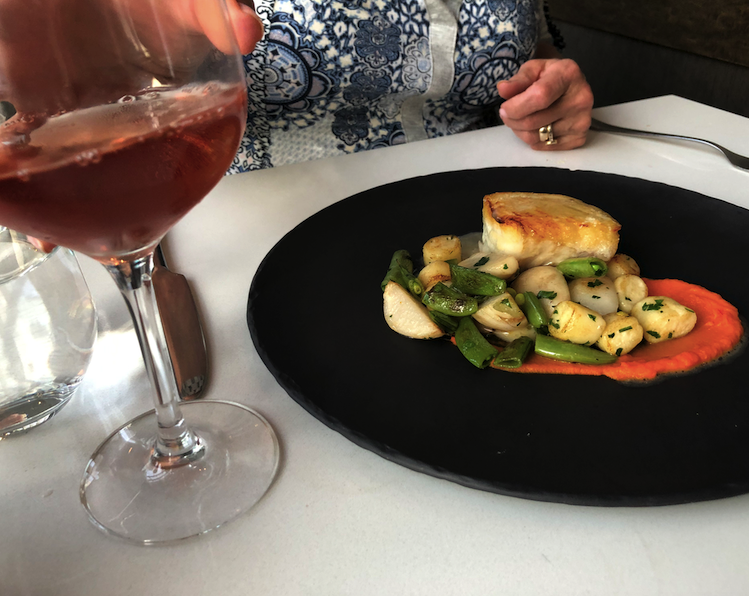 I was thinking about the bees and the garden as I enjoyed a cocktail made with some of that honey (there is a whole menu of them at the hotel's ARC bar and restaurant, as well as special gin produced in limited quantities with distilled honey.
The Arc restaurant –- the motto is "Life is complicated. Good food shouldn't be" –features everything from specially-baked bread to seasonal produce and fish, cheese and more from local purveyors.
I opted for the special Give Bees a Chance three-course menu that started with a Burrata heirloom tomato salad with basil from the hotel's roof garden, Halibut (I loved the carrot and ginger puree!) and Almond Coconut Cake served up with berries and burnt honey ice cream.
The idea is to showcase the powers of the bees that we know are "super pollinators," some of the most effective animal pollinators on earth responsible for pollinating one third of the food we eat. Kids get a "Save the Bees!" coloring book when they check in and the hotel has produced a children's book, "Big City Bees," by Maggie de Vries and illustrated by Rennee Benoit.
Each winter, habitat loss leaves hundreds of thousands of bees without space to nest. The hives here are designed to support, and protect native, lost and solitary bees by replicating their natural nesting sites. (Guests can take a tour daily.)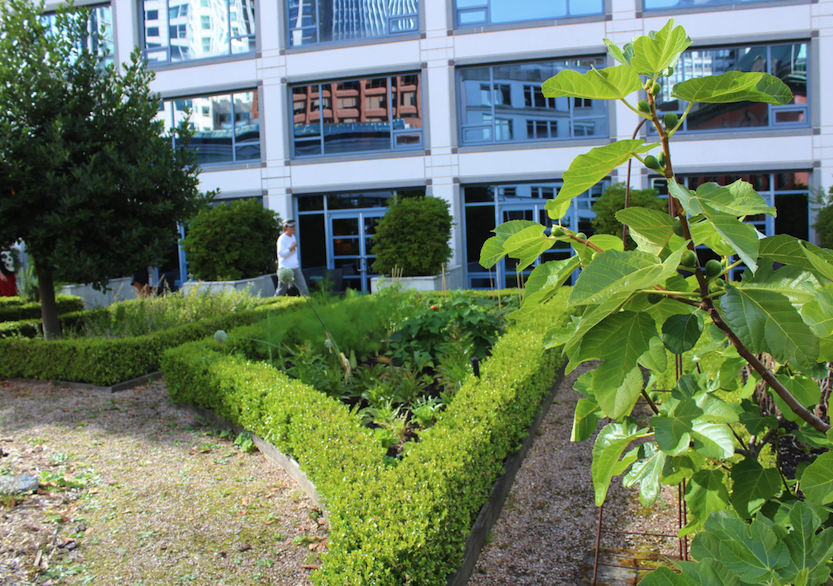 The Fairmont Waterfront has been home to some 250,000 bees since 2008 in its rooftop aviary. And with local partners, they have placed 27 tiny mason bee houses across Vancouver's Downtown East side to pollinate blueberries and cranberries, adding a "pollinator hotel" three years ago to create more habitat for indigenous wild bees.
But this effort is a lot more than about sustainability, explains hotel spokesman Kristyna Vogel. It's about building community. The beekeepers, who also plant and work in the gardens, are from a local non-profit "Hives for Humanity" that works with former street people, teaching them skills. Working up here, Vogel says, is empowering for anyone making things grow and affording respect from the guests .
Guests clearly are paying attention — some 1,000 opt for the free daily tours, some watch the beekeepers at work right from their room windows.
That action should be enough to get kids to put down their devices and discover nature!