By Eileen Ogintz
Tribune Content Agency
Witch or princess? Monster or dog?
No, we're not talking Halloween costumes, though they are likely on every kid's mind wondering if they can even go trick or treating this year.
We're looking at the famous tall, red and pink hued Hoodoo rock formations in Bryce Canyon National Park in southern Utah that look different to each person who oohs and aahs over them. They stretch as far as we can see.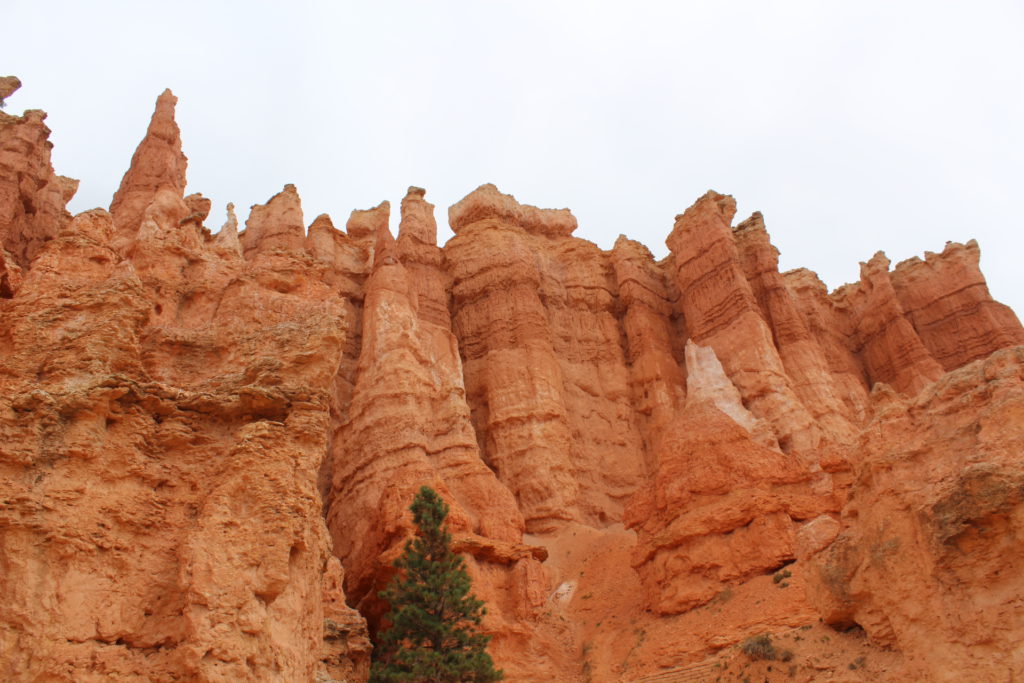 As we hike below the rim, we followed the ranger's advice to take the Queen's Garden/ Navajo Loop, about three miles that would, he promised, offer the Canyon's "greatest hits." It was only 600 feet in elevation — easy, we thought, until we hit the steep switchbacks on the way back to the rim. According to our Fitbits, we'd climbed 70 stories, every step worth the effort. "It gets more beautiful around every curve," one woman exclaimed, as everyone stopped to pose for selfies, dwarfed by the spectacular "hoodoos."
Here at Bryce Canyon we are at the top of what is famously called "The Grand Staircase," the world's most complete sequence of rock layers formed over hundreds of millions of years from sediment, uplifting and fracturing. Bryce Canyon is at the top; The Grand Canyon is at the bottom and Zion National Park is in the middle, famous for its sandstone cliffs and narrow slot canyons. Some of the rocks at Bryce Canyon date back 525 million years. Some of the rock layers at the Grand Canyon are far older. Grand Staircase-Escalante National Monument is in this area too.
Made up of five defining "layers," the oldest layers of the Grand Staircase are found at the North Rim of the Grand Canyon, while the newest layer makes up Bryce Canyon. Starting with the oldest layer first, the stair steps are named for their general color — chocolate, vermillion, white, gray, and pink. As the landscape shifted from lakes to sand dunes to rock, the Grand Staircase was formed by tectonic uplift along the Colorado Plateau, which fanned out and exposed the various layers of sediment and rock. It's like nothing you've likely ever seen.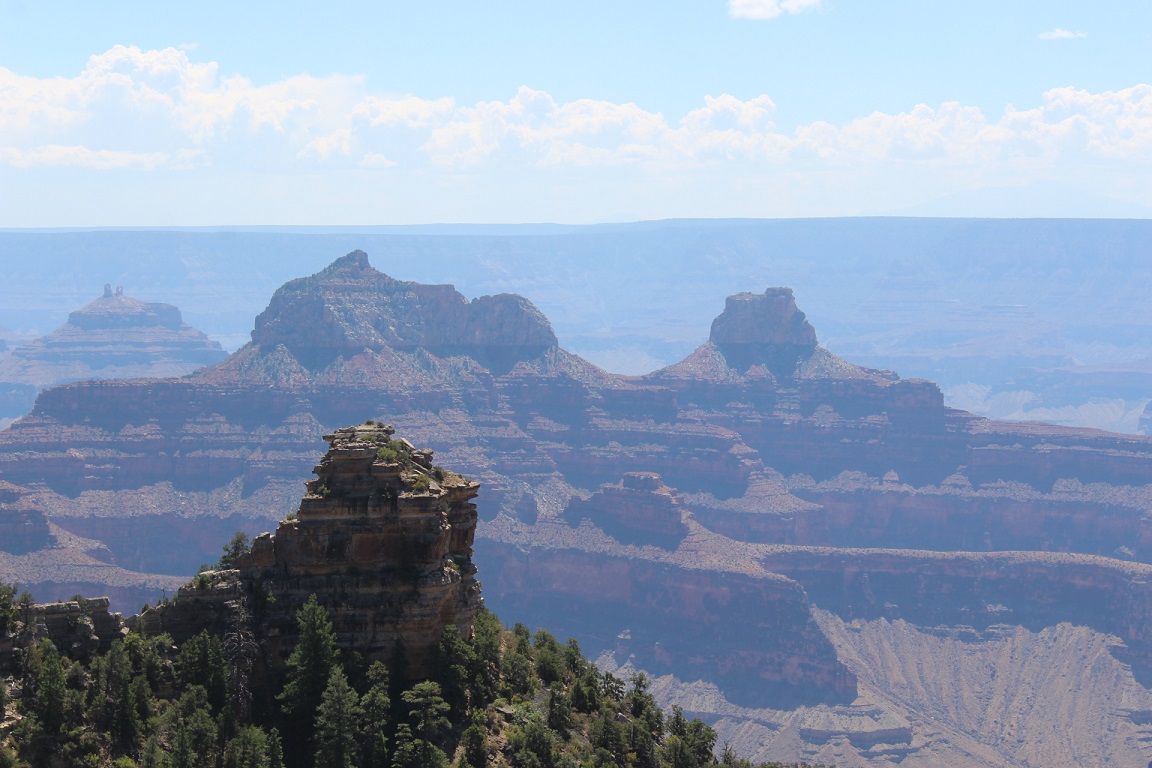 A tip: If you plan to visit more than one national park or historic monument, it is wise to invest in a National Parks Pass. It's $80 for the year, less for seniors and a value when considering that admission to the Grand Canyon or Zion is $35 for a one-time visit. If you have a fourth-grader, apply in advance for the Every Kid Outdoors pass that gives your family free access throughout their entire fourth grade year.
Be forewarned that National Parks have been proving especially popular and these are no exception. At Zion, for example, by mid-morning on a September Sunday, there were no parking places at the visitor center and shuttle passes to various trailheads were sold out. Plan accordingly for your visit, including making sure you have plenty of water for hikes and appropriate hiking shoes (the rocks can get slippery!)
Remember the elevation here is between 7,000 and 9,000 feet above sea level, so it's best if you get acclimated before you visit, have a hat and use plenty of sunscreen. Don't forget to stop and pick up Junior Ranger booklets for the kids. (If you are nine at Bryce Canyon, you are encouraged to complete nine activities. Activities designed for younger kids are designated "green." The games and challenges will keep them engaged and learning, like finding the benchmarks on various Hoodoo hikes, one at Mossy Cave is less than a mile.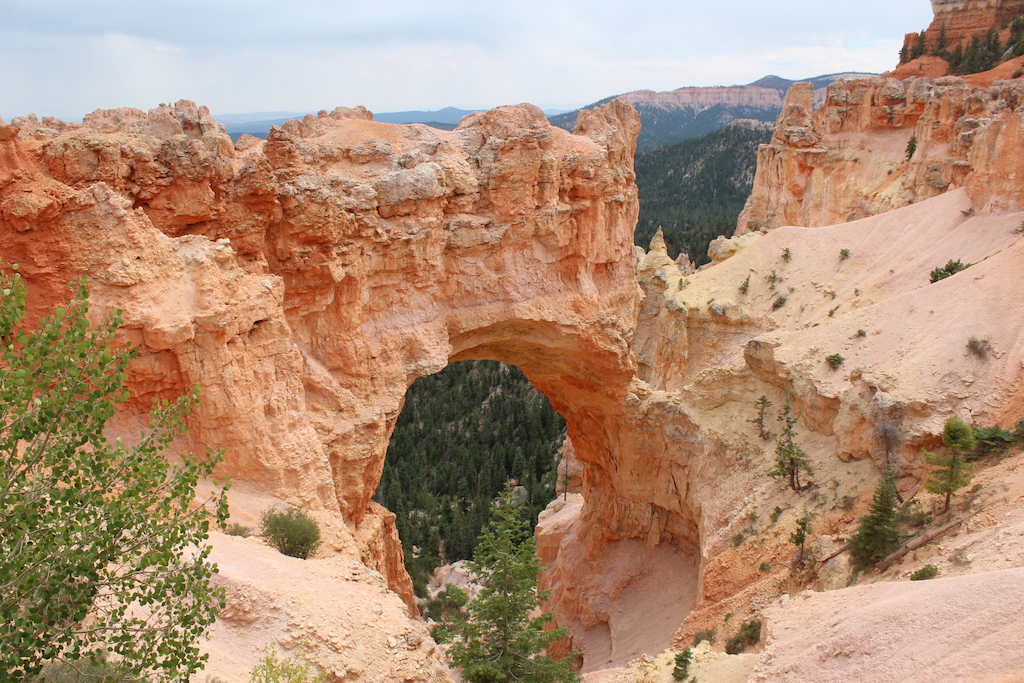 Hoodoos actually have eroded out of cliffs, forming thin walls of rock called fins. The "frost-wedging," when the re-freezing water in the rocks crack the rock around it, creates big holes that are called windows. As they get larger, the tops eventually collapse, leaving a tall column. Rain sculpts them into the spires called hoodoos and the balance between snow and rain guarantees the new hoodoos will emerge when others become lumps of clay.
This whole area is famous for its cliffs, canyons, arches and plateaus popular with hikers, photographers and outdoors lovers. Kids will also be interested in prairie dogs that have a complex language and living tunnels under their burrows that keep them safe, complete with a clean nursery for babies, and a "listening," room to hear predators.
With remote school (here is a great geology field trip), college and work, many families are opting for a fall road trip. (Check out our 20 Fall Getaways for 2020, produced with our partners at Family Travel Forum. In these national parks in southern Utah and Arizona, you have many options to stay, from RV parks to cabins to historic lodges that have initiated additional COVID-19 mitigation and cleaning protocols.
(The Lodge at Bryce Canyon is open until Oct. 30, with lodging at the Sunset Lodge available through the end of December, though there will be limited services and additional COVID-19.)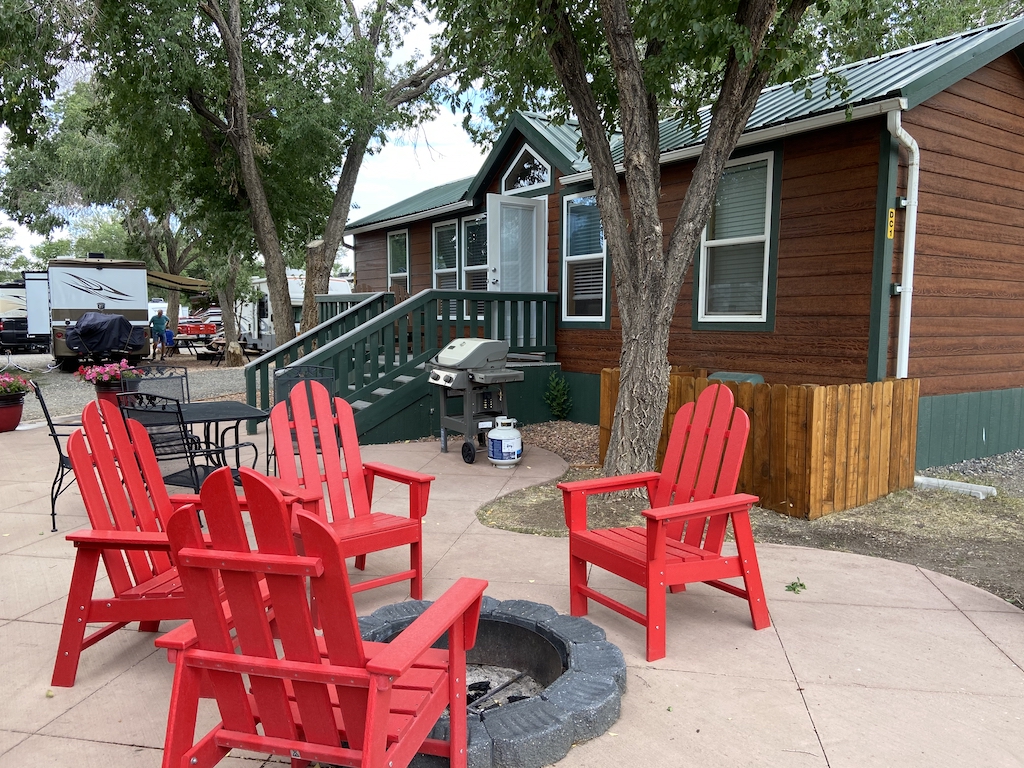 We stayed in a cabin at the KOA Panguitch, Utah, about a half-hour from Bryce and a bit farther to Zion, as we make our way on a two-week road trip from Denver to the Grand Canyon where we opted for the less crowded North Rim in historic cabins. (The season ends Oct. 18, though you can still hike as long as the weather holds. Be forewarned that the Lodge restaurant known for its stellar views is closed, though there is takeout. The South Rim and Grand Canyon lodges are open all year — with limited dining this pandemic year. Even in fall or later, when you can find discounted lodging, it's best to have reservations.)
If you want to include water fun in your fall getaway, a good stop could be Page, Arizona, north of the Grand Canyon with Lake Powell, the Glen Canyon Dam and Horseshoe Bend, all south of Bryce and Grand Staircase Escalante. We stayed in a comfortable two-bedroom rental at the Lake Powell Motel and Apartments, which has no common lobbies, hallway or elevators. (Antelope Canyon tours currently aren't being offered.)
So, who gets the prize for counting the most creatures in the Hoodoos?
© 2020 EILEEN OGINTZ