By Eileen Ogintz
MARANA, AZ — Memo to Moms: When choosing a locale for a mother-daughter getaway, choose something with activities your daughter would like.
"My mom knows I love horses," explained Elena Brummel, 29, whose mom Nora Hallett suggested the White Stallion Ranch after a friend's recommendation.
"And be OK with doing things separately," Brummel said, noting that she went on a wine and cheese horse ride while her mother got a massage. She opted for a "fast" horse ride while her mom took the more leisurely slow one.
As for Nora Hallett, the big draw here—besides the horses and the other activities- was that "it was all organized. No one had to decide what to do or where to eat…minimal decision making," and less opportunities for disagreement.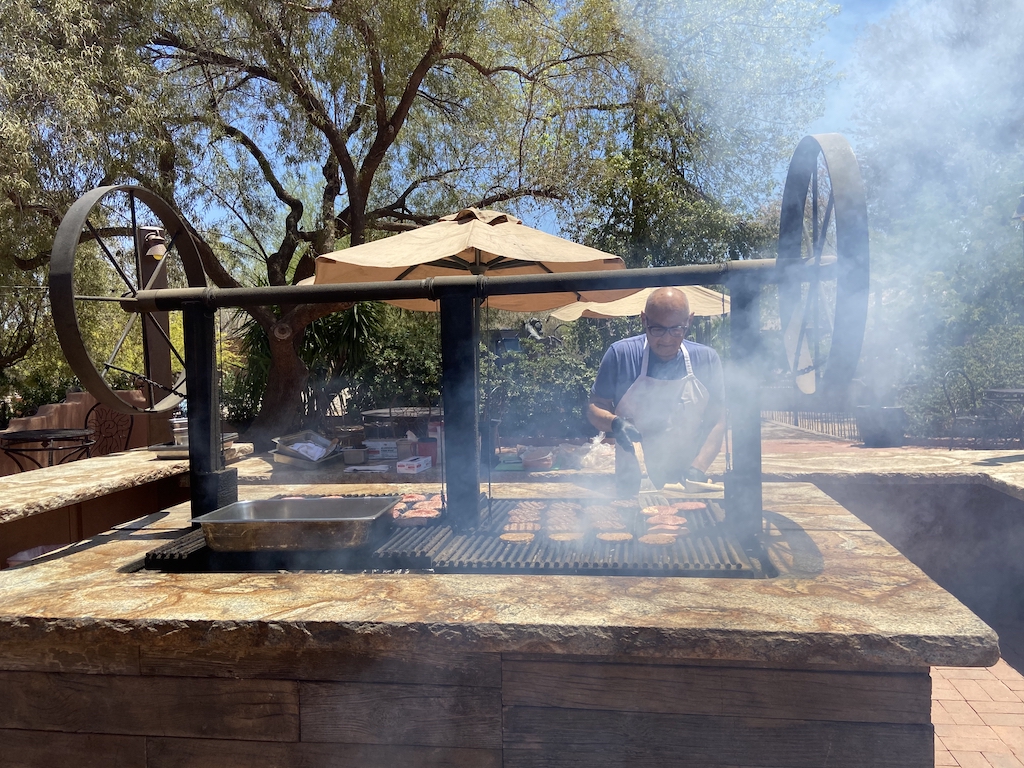 That works for multi-generational groups too, said Dolores Day who with her husband had gathered her two daughters and three grown grandchildren for the first time in four years, as the family is spread between Arizona, Florida and Ohio.
"It's so peaceful here," she said—as we were all getting ready to shoot replica 1870s rifles and pistols. That the ranch is (mostly) all inclusive (the shooting was one of the few "extra" activities) made it easier as everyone could just pick and choose what they wanted to do—and it may be an aunt and a niece doing a ride together; two cousins shooting, everyone playing pool. 
"We haven't all been together since they went to college," said Dolores Day whose grandkids range from 22-26.  "Being with them now is so interesting!"
"We all used to live close to each other," explained Turner Adornetto, 26, and an engineer. "This year it's been all zoom—we're doing a lot of catching up in five days."
Coloradans Jen Jones and her dad Les were taking a post high school graduation trip. "I love traveling with my dad," she said.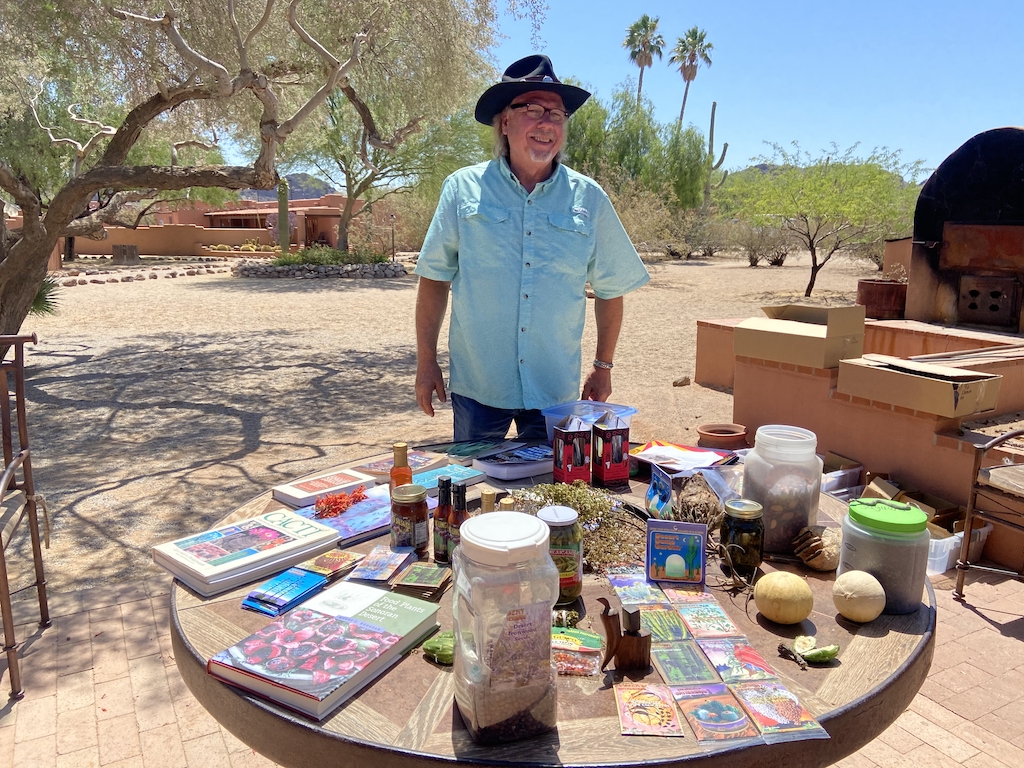 We took an Edible Desert tour with several families, led by Diego Dunn, whose company Desert Gatherings makes products like Prickly Pear Syrup, hot sauce and cactus jelly.  "The rule of thumb:  You can eat flowers, fruits and seeds from cactus as long as you know it's a cactus," he tells us, as we walk around the ranch tasting seeds from the Palo Verde Tree (like Edamame) the candy made from Saguaro Cactus, flowers from the Ocotillo. We learned that Chaparral makes salves, Jojoba oil used in hair products and cholla buds are good roasted.
But the kids best liked the envelope said to contain rattle snake eggs; When opened, it made a sound like a rattler that turned out to be a hit with other kids at lunch.
After a burger and hot dog lunch (the brownies were a popular desert!) Elena Brummel and Elena Hallett headed off for a horseback riding lesson.
Hallett explained her mom had died last year. "Time goes by fast," she said, adding that made her realize "We have to do stuff now."