At the White Stallion Ranch in Arizona, you can do most anything
By Eileen Ogintz
MARANA, AZ — Aaron and Richelle Mattson had just finished paying for their Disney cruise to Alaska IN 2020 when the Pandemic shut everything down.
Luckily, they got a full refund. But by this spring, the two Wichita KS first responders were desperate for a break—as were their eight- and ten-year-old daughters.
With their schedules constantly changing, "there were weeks we didn't see each other," said Aaron Mattson, a police officer and volunteer EMT and firefighter.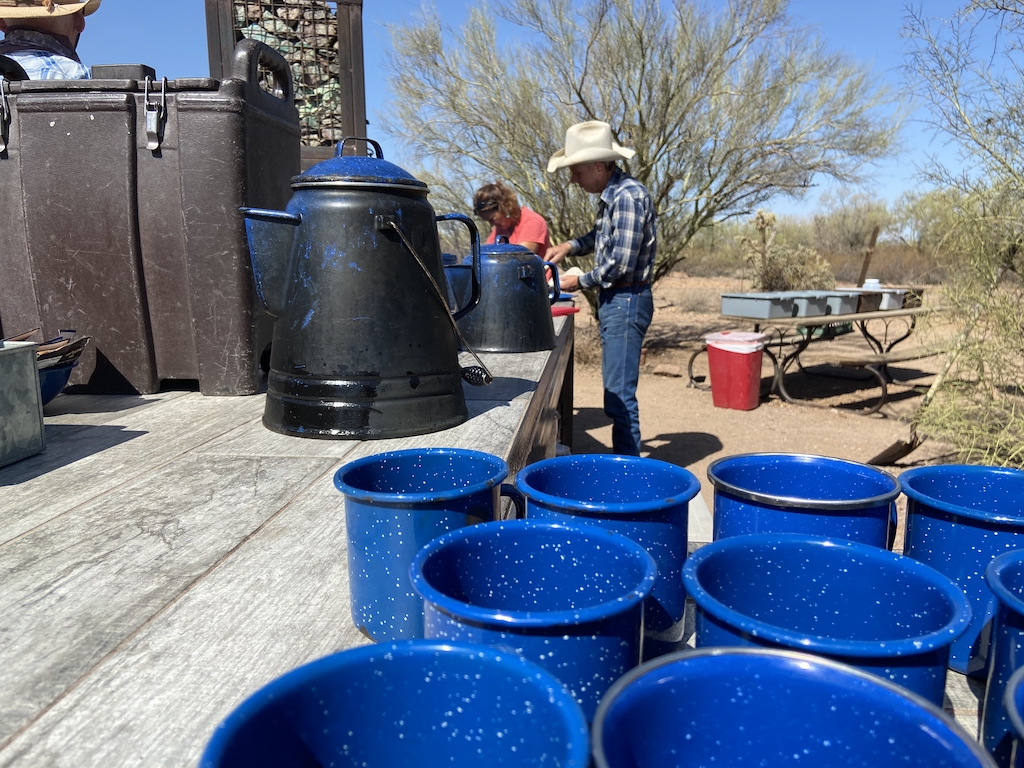 Add to that homeschooling, added Richelle Mattson. Meanwhile, Becca, 8, and Arabella, 10, had started taking horseback riding lessons. "It was one thing they could do," explained their mom.
"And we love horses!" said Arabella. But the Mattsons were so fearful this trip would also get derailed that they didn't tell their daughters where they were going until they landed at the airport in Tucson this week and headed to the historic White Stallion Ranch, run by the same family for more than 55 years. Richelle Mattson said her travel agent—who had booked their cruise-had posted pictures of herself and her granddaughter here. "I told her I have to go there," she said.
The family had never visited the Desert Southwest ,so the soaring Saguaro Cactus and the rest of the landscape is decidedly different than home.
Like us and many other guests, they started the day on a Breakfast Ride through the cactus to a covered pavilion, where Russell True, whose parents bought the ranch in 1965, was dishing up eggs, crispy potatoes and pancakes.
The sisters were sporting new cowboy hats and gave high marks to a ride up and down the mountains that surround the ranch. They also like visiting the animals at the petting zoo-a goat, sheep, miniature horses and a donkey. And given the heat, the pool is a welcome respite.
But even for those who don't love horses—or even want to ride—White Stallion Ranch is a good option, said Denise Gray, here with her husband Rick, daughter Alexis and son Austin. With adult children—Alexis is 26 and just finishing graduate school here at the University of Arizona and Austin is 19 and a college student—it can be difficult to "find something we can all do together," said Denise Gray. Here, even though she didn't want to ride, the family was able to E-bike, shoot replicas of Western Guns, rock climb and do archery.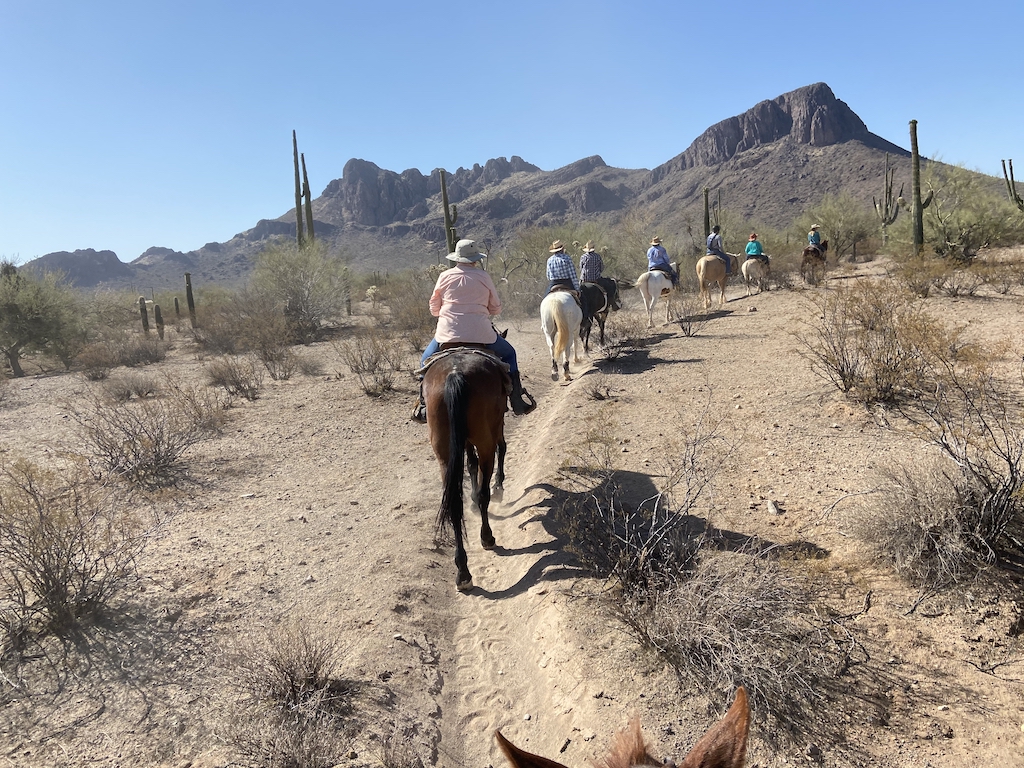 Gray noted that the rock-climbing instructor was especially good, adding that "I don't even like guns, but it was great with the vintage pistols."
Every morning, guests sign up for the next day's activities—more than a dozen to choose from. And if the activities aren't full, guests may change their minds at any time, as we have, or simply opt to relax on the shaded porch of their casita or at the pool.
"Tons to do," said Denise Gray. "It's been fun," added Alexis Gray.
Just what parents who don't often see their grown kids want to hear.