By Eileen Ogintz
Ready for some Fun in the Snow? Family bonding in the Rocky Mountains?
You don't have to bust your post-holiday budget either. Head to the YMCA of the Rockies in Estes Park, CO, on 800+ acres with three sides bordering Rocky Mountain National Park.
Named "Best Family Resort in America" by USA Today's Reader's Choice Awards, YMCA of the Rockies is Family Reunion Central, especially in summer when hundreds are held here . That includes my husband's family—more than 100 strong—who have held multiple reunions here over the years.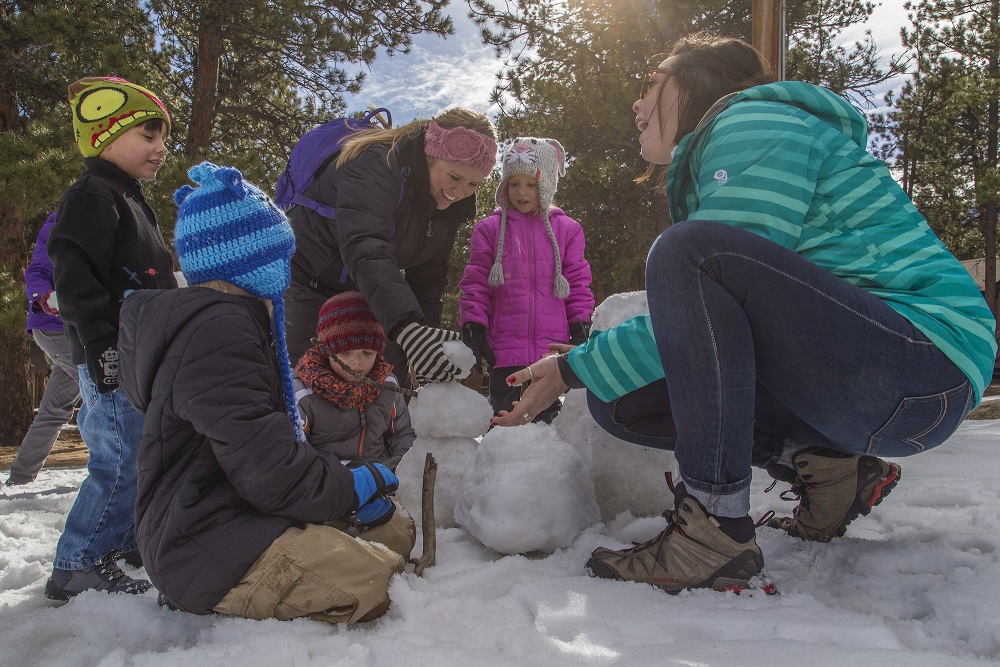 It's easy to see why families love this place — and keep returning. There are lots of organized games run by young staff, it's affordable with rooms (under $100 a night with two free breakfasts) and pet-friendly cabins, and there are plenty of complimentary outdoor and indoor activities—everything from a guided snowshoe tour of Rocky Mountain National Park to ice skating, the indoor climbing wall, indoor pool, pick-up basketball games in the gym, creating souvenirs at the craft and design center. Cuddle up for s'mores by a winter campfire.
This winter in Estes, families can take a step back, breathe and rejuvenate within the expansive and beautiful mountain setting, and family adventurers be sure to save the date! YMCA of the Rockies will hold its 4th annual Mountaineering Weekend on February 14 – 17, 2020—the ultimate winter adventure!
Here is your chance to explore a snow cave, meet a search and rescue dog, try your hand at ice anchors and ice climbing, and much more away from crowded snow resorts. A plus: you can borrow gear at the Boone Family Mountain Center.
Mountaineering Weekend features guided snowshoe hikes & winter ecology explorations in the national park, ice climbing demonstrations, sessions on winter survival tips and mountaineering skills ( think avalanche awareness, beacon rescue searches, orienteering, and back country first aid), among the topics.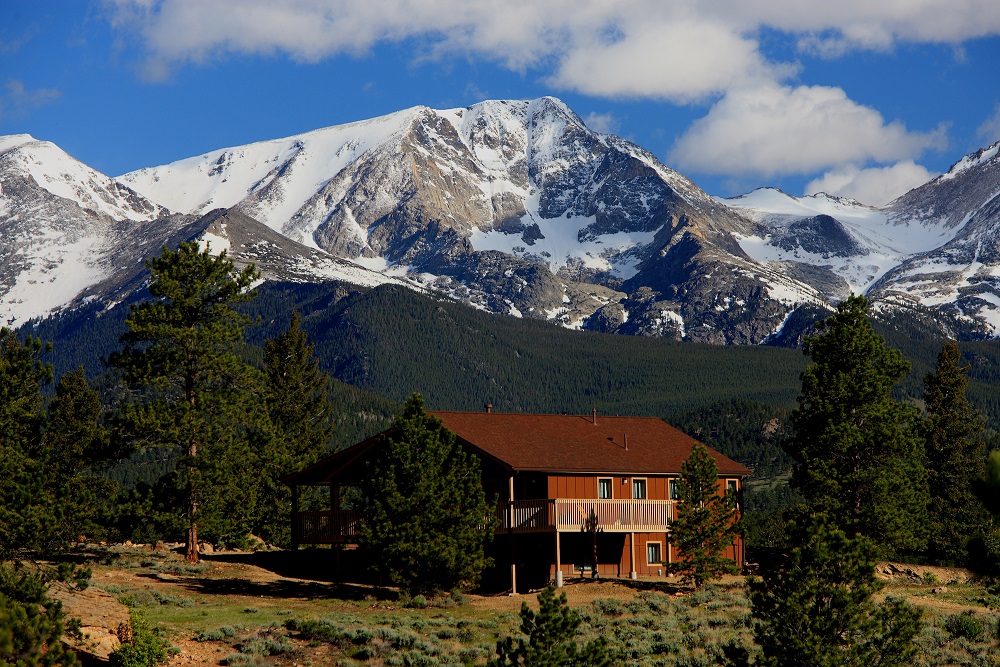 Whether it's your first time out or your family has camped in national parks many times, Mountaineering Weekend has excursions for every level and age. Younger kids will enjoy special story times, kid-led hikes and fun snow activities that end with steaming hot chocolate.
Ongoing YMCA of the Rockies activities will be running throughout the weekend too, so there is plenty of time to do an art project, swim in the pool or simply relax by the fire.
Register now to have your choice of cabins and lodge rooms. Guests can participate in the weekend for as low as $89 per night for a lodge room or $164 per night for a two-bedroom pet-friendly cabin. Day passes for guests staying off-grounds are also available for $25 per person, per day. (Reservations: 888-613-9622 or https://ymcarockies.org/ ) Got those waterproof mittens?