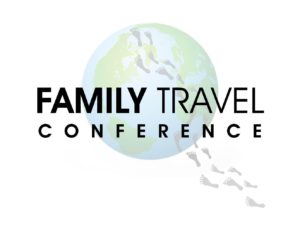 Attendees at the Inaugural Family Travel Conference in New York share rants and raves about what   21st Century Families Need on Vacation
FOR IMMEDIATE RELEASE
NEW YORK —Hold the chicken nuggets!
At the first Family Travel Conference, held at the Omni Berkshire Place Feb. 3-4, more than 40 family travel professionals were unanimous that restaurants, hotels and cruise lines need to improve their children's menus to make them tastier as well as healthier.
"There are only so many chicken fingers a kid can eat," one conference attendee said.
"Fried food three days in a row makes kids feel sick!" said a second.
Well over 100 million trips annually now include children and an estimated 1.3 million children cruise each year.  The Family Travel Conference drew attendees from all over the United States to New York City, which welcomed over 14.3 million family visitors in one year, contributing $12.3 billion to the NYC economy.
The group of noted family travel writers, bloggers and TV personalities, many of them parents, shared other suggestions on how the travel industry can better meet today's traveling families' needs:
— Hotels should learn from cruise lines kids' programs and offer more activities for teens and tweens rather than focusing programming only on younger children.
— Resorts should stop charging ($50+) for kids' clubs and offer more enrichment programs rather than babysitting.  Courtesy of Atlantis Resorts, the conference attendees applauded a fun, cooking demonstration for their kids at Virgil's BBQ restaurant, a model for engaging, interactive programs.
 –Frequent traveling families also want more activities for families to do together. "And have a kids' concierge who knows where to go and what's affordable," one suggested.
–Stop charging for Wi-Fi; conference participants were unanimous in their disapproval of petty recurring charges in all segments of the travel industry.
"This was a unique opportunity to learn from and engage with expert travelers who can help us create memorable experiences for families," said Omni Hotels executive Caryn Kboudi, VP Corporate Communications Omni Hotels & Resorts. Omni was one of the conference's major sponsors.
The group of noted family professionals  made it clear that despite the economy, families put a priority on travel. The vast majority of the group said they plan to fly on their next vacation despite the cost and the stress — as one blogger noted, "flying is the least family friendly option." 
Among destinations, Australia, Belize, Hong Kong and Mexico City are on the writers' To See and Do lists for 2012 as well as Orlando, the most visited city in the country with over 53 million visitors last year, Yellowstone National Park and Arizona
The two-day conference was organized by Family Travel Consulting, comprised of Eileen Ogintz, syndicated columnist and creator of TakingTheKids; Kyle McCarthy, creator of FamilyTravelForum.com, and Kim Orlando, founder of  TravelingMom.com. JoAnne Vero, who produces Travel Media Showcase every year, partnered with the three family travel leaders to produce this event. 
 ###
Contacts:
Joanne Vero 877-868-9501/ cell  732 904-8662 /  Joanne.vero@jveroassociates.com
Eileen Ogintz, 203-227-9180/ cell 203 984 1866 / eileen@ttk-old.o2dev.net