You may walk into any cellular carrier's retail outlet or go to their website at any time and find a plethora of free phone offers. Apple is becoming more active in promoting carrier smartphone promos, as we recently saw with the debut of the iPhone 13 series and the inclusion of carrier discounts on Apple's portal. You can even trade in your iphone as a form of payment towards your new apple phone.
Regarding initiatives like this, one concern often arises: Are the free smartphones truly free? Let's look deeper at what providers frequently demand to be eligible for an offer and how much it costs you in most circumstances.
Change Carriers

Browsing for discounts and packages from mobile carriers is one of the most simple ways to acquire a new phone for free or very cheap. Some of them provide free phones to their customers. Some packages provide free cellular internet access.
Switching to Boost Mobile, for instance, comes with a free phone. Whenever you purchase another capable phone from the same manufacturer with chosen unlimited plans from Verizon, you'll get a free Android phone. These types of discounts are available from a variety of mobile providers. These mobile service providers have deals available:
● T-Mobile
● AT&T
● Verizon
● Boost Mobile
If you choose to change carriers, ensure you inquire about agreement cancellation fees. Some businesses will issue an invoice. There are ways to get out of your contract phone without incurring any costs.

Government
The United States government offers a variety of initiatives to assist low-income households, ranging from free laptops and computers to cell phones. Below are some ways you can acquire a free government phone.
● Wireless Assurance
The government Lifeline Assistance program is Assurance Wireless. If you're unfamiliar, Lifeline is a government aid initiative that essentially helps low-income individuals acquire cellular service.
Lifeline is a government initiative that reduces the price of phone and internet service monthly. Those who qualify can get up to $9.95 off their bill using it.
Lifeline Assistance's Assurance Wireless plan gives free monthly internet, free messaging, free monthly minutes, and a free mobile phone to low-income consumers.
● SafeLink Wireless
SafeLink Wireless is another Lifeline partner that offers free phones to people who qualify. SafeLink provides eligible users with a smartphone or SIM card, as well as monthly free minutes, messages, and internet.
Similarly, you must be enrolled in state or federal assistance initiatives, or you must fulfill the US government's Income Poverty Guidelines.

Trade-in Your Old Gadgets
Do you possess an outdated tablet or phone that you no longer use? Then it would help if you thought about selling your phone or device. We would suggest the following three websites:
● Buyback Boss
Buyback Boss buys a wide variety of electronic devices. The site's finest feature is that it buys defective electronics. As a result, simply selling your malfunctioning devices could earn you money for a new phone. That's fantastic.
Go to the website and fill out the form to receive a free quote. If you like the quote, you can ship your belongings to Buyback Boss! You will be paid through PayPal or by check! The website sells iPhones, Samsung gadgets, and other electronics.
● Gazelle
You may sell a wide range of products through Gazelle, including iPhones, MacBooks, and Google phones. It's also very simple to sell items to Gazelle. To acquire a quote, go to the Gazelle webpage. If you appreciate the deal, you can ship your items to Gazelle for free if the value exceeds $1. You can be paid via PayPal, check, or Amazon gift card. You can use the funds from your previous devices to compare mobile and get a new one.
● Amazon Trade-In Program
E to obtain some money. You may use it to trade in a range of goods for Amazon gift cards, including Kindle readers, game consoles, and smartphones.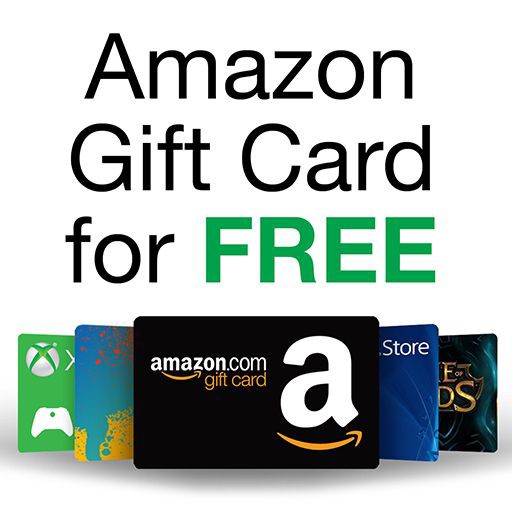 The program occasionally offers special offers. A while back, there was a deal where, besides receiving a gift card for your old technology, you could also receive a 20% discount on a new Kindle e-reader. In addition, there are a variety of additional offers from time to time. You can receive some free gadgets with your Amazon gift voucher!
Other Options for Getting a Free Phone with No Contract or Activation Fee
Who doesn't entertain the thought of obtaining something for absolutely nothing? As much as nothing comes for free, you can acquire a phone by following a few guidelines. Below are some other options for getting a free mobile with no upfront cost.
● Take a look at Freecycle
Essentially, people utilize Freecycle to donate and receive free items around them. Individuals give away all kinds of things there, so it's worth looking to see if you can acquire a free cell phone there.
● Check out the Facebook Marketplace
So, Facebook Marketplace is yet another website where users can buy and sell items to people in their neighborhood. But, you'll discover individuals giving away free items, even phones.
A portion of the Facebook Marketplace is dedicated to free items. Look through the free section to see if you can locate somebody in your area giving away a phone for free!
● Keep an eye out for freebies
So, a lot of places will genuinely give out phones. This may refer to the cell phone manufacturer, such as Samsung. Another option is a smartphone retailer. Brands and shops use raffles, sweepstakes, and other contests. So look for possibilities to win a free phone on the web.
We propose the following locations for discovering giveaways and similar items:
a. You can join up for email lists/newsletters from various brands and retailers. Numerous businesses and brands notify their followers about freebies. So, subscribe to newsletters.
b. Official websites: Certain mobile operators have special deal segments on their web pages. You might be able to find information about freebies there.
c. Social media: Many businesses and stores use their social accounts to announce freebies.
Conclusion
These are just a few ways to acquire a new phone for free. Without a doubt, you'll get a decent phone which will efficiently make calls and retrieve messages as well as your emails. Heck! You can even review some phone cases for your new phone. Don't be left out; make use of these tips.
Best wishes!