By Eileen Ogintz
ALTA, Utah — As soon as 10-year-old James Biajioli learned his family would return to the Alta Lodge for a ski vacation, he had one thing on his mind—and it wasn't the world-famous slopes.
It was chocolate mousse. "All he could talk about was whether they would have that chocolate mousse again," laughed his mom Kelly.
James was a happy boy the evening the white-and-dark chocolate mousse was served.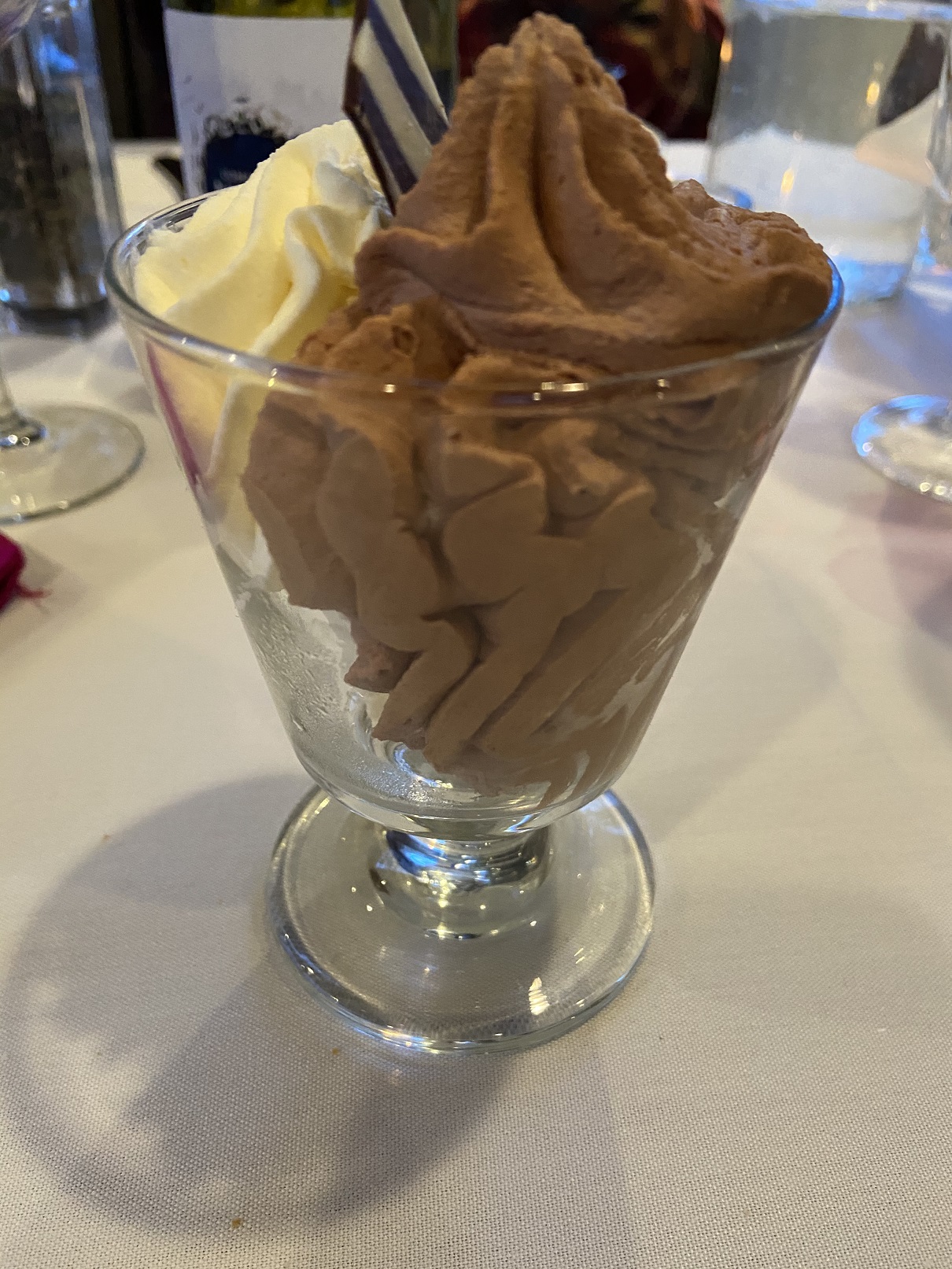 Typically, the historic lodge invites young guests to a kids' dinner and often, adults join new friends at communal tables. "The dinner conversations were always worth the price of admission," joked Chicagoan Dave Kubert, a long-time guest.
This pandemic year, families were required to eat together. And while some kids opted for pasta, others like James' older brother Rhett, 12, were glad to try dishes like seared tuna on top of rice noodles and venison. "The food is the best part of staying at the lodge," he said.
Just what Chef Sam Wolfe, at the Lodge since 1988, and Pastry Chef Jim Hilding, here 11 years, like to hear.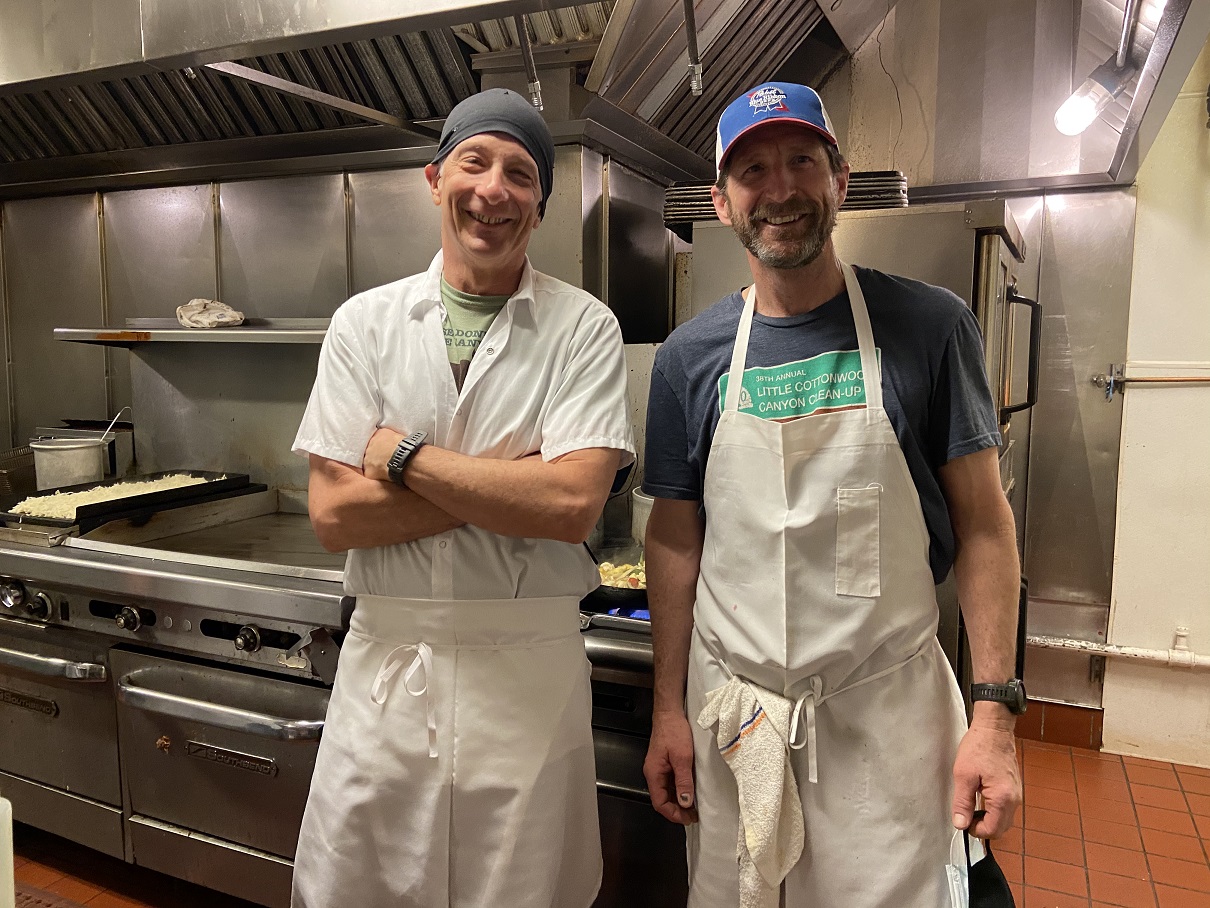 These days, the chefs say, guests tend to want lighter dishes with a more international flair and expect the Lodge to accommodate all varieties of diets.
"It used to be even if we were serving something healthy, it would be smothered in sauce," said Wolfe. "We never did vegetarian."
Today, there is always a vegetarian dish (perhaps vegetable Masala), fresh fish flown in—like the halibut from Alaska or house-smoked Scottish salmon, as well as pasta (maybe house-made gnocchi or rigatoni with pesto alfredo sauce) and the always-popular beef tenderloin.
"These days, guests are more informed and are more willing to try new things," said Chef Hilding.
But kids, they add, more typically gravitate to the familiar. "Kids are tough," said Chef Wolfe.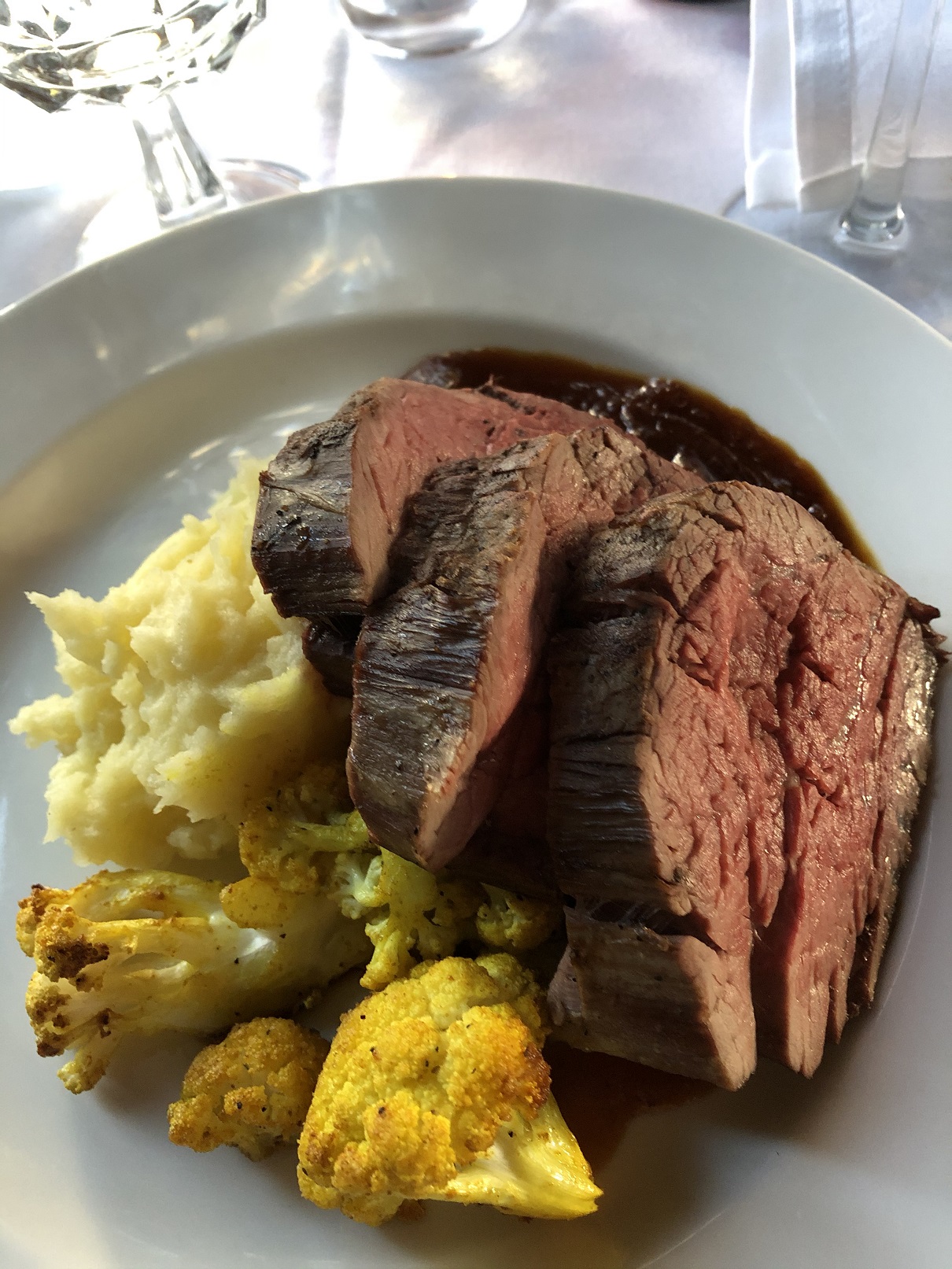 The menus change nightly and start with homemade typically vegetarian soup (Tuscan Tomato or New England Clam chowder perhaps) salads, main course and desert—all homemade as are the breads, breakfast pastries (pumpkin muffins! Chocolate croissants!) and the tea breads for après ski.
Chef Hilding notes there are always desert specials as well as standards (chocolate decadence and almond cake ) and kids' favorites—ice cream with house made caramel and chocolate sauce. "You can't resist those deserts," one guest opined.
Those freshly baked breakfast pastries either. Typically, breakfast would be a hearty buffet with oatmeal, bacon, eggs, house made granola, French toast or pancakes, house-made bagels and lox, yogurt and fruit. This year, the staff serves the buffet from behind a Plexiglas shield and wait staff offers guests made-to-order eggs.
For parents, like Cammie and Manu Sancheti who come with their two sons Shaan, 11, and Seth, 7, every year from Marietta , Ga, the Lodge feels like "a home away from home," where they kids can have more independence than at other hotels, even heading to ski school on their own.
And that breakfast and dinner are included—typical at European ski lodges but rare in America—de-stresses the experience for parents who don't have to worry about either stocking a condo or prodding tired kids to go out for dinner.
The Sanchetis' also said they love that Alta is one of the few resorts in the country to still be limited to skiers. "We love that there are no snowboarders," Cammie Sancheti said. "It's a totally different vibe."
The Alta Lodge, like the other traditional lodges here, serve lunch as well complete with homemade Focaccia, burgers, veggie burgers, grilled cheese and salads.
We never made it back for lunch, opting instead for splitting a burger and terrific fries one day at Alf's Restaurant and enjoying a sit-down lunch at Collin's Grill on the mountain, complete with white tablecloths and a stellar view at the mid-mountain Watson Shelter.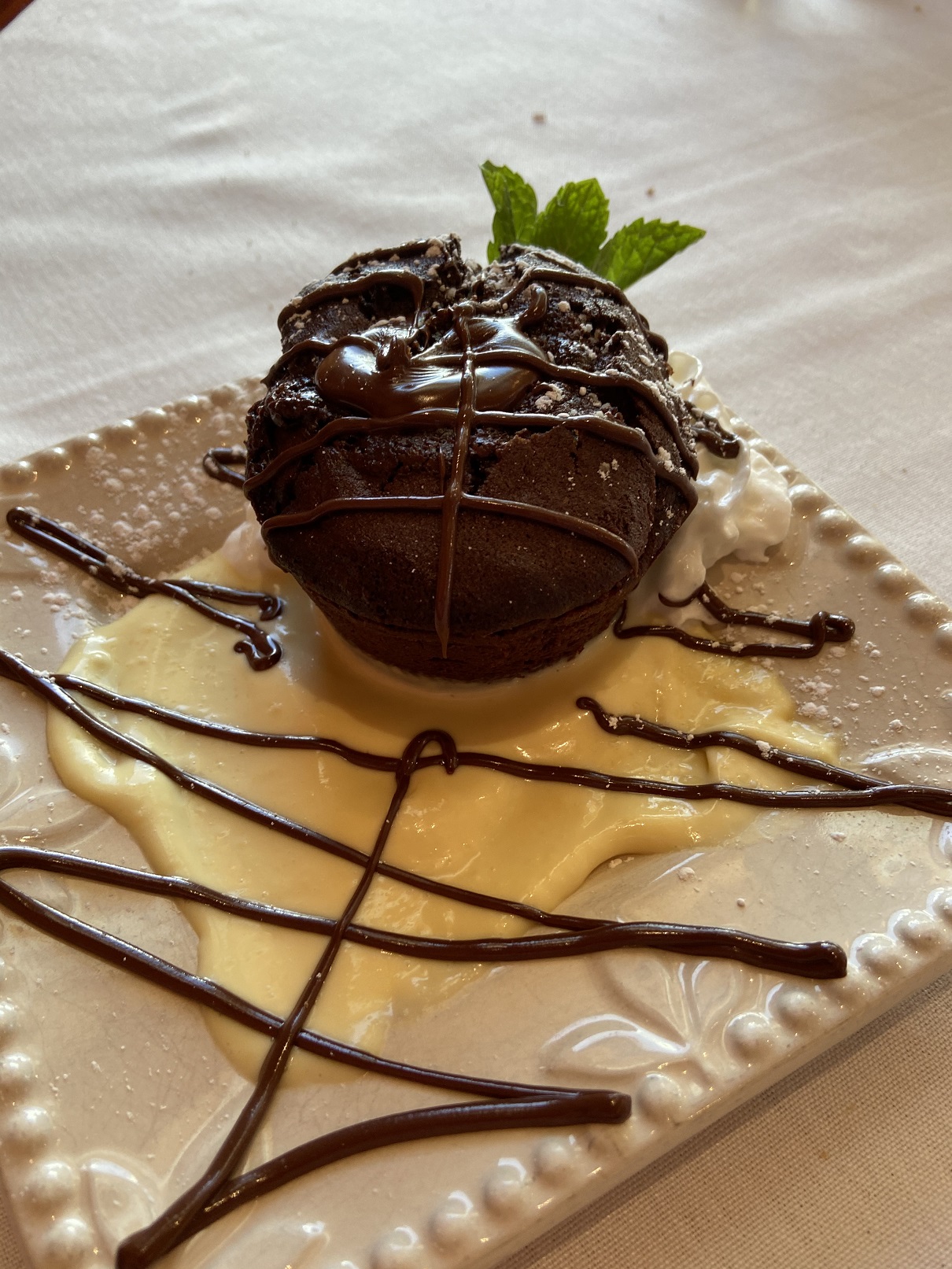 "A hidden gem," our waitress said as we perused the chalk board menu. It was hard to decide what to order! Duck breast or lamb skewers? Saffron scallops or seafood Mac m'cheese? Jalapeno poppers… local brews and cocktails. For kids, fries, chicken fingers, etc. can be brought from the cafeteria downstairs.
The dishes, we learn, are locally sourced whenever possible. We opt for an outstanding chopped kale salad with cranberries and sunflower seeds and a Mediterranean Plate with tabouli, marinated feta and Baba Ganoush.
We couldn't resist the Chocolate (heart) of Darkness for desert. Surprisingly, not much more expensive than the cafeterias.
Definitely, a hidden gem.