By Eileen Ogintz
The only thing Bob and Russ Shay didn't like about skiing was ski boots.
They were either too big or too tight. Their feet hurt badly after a hard day on the slopes. Ill-fitting boots were even more problematic when the brothers were ski racing.
The brothers began tinkering and experimenting in their family garage, sawing, cutting, padding and pounding ski boots to make them more comfortable and better performing. It wasn't easy in an industry where generic sizes and boots were the standard at the time.
Thirty years and nearly half a million pairs of ski boots later, the brothers' Utah-based company Surefoot, that started out in a tiny Park City location, is now the world's biggest ski boot specialty store companies with shops around Ski Country in North America and Europe fitting 250 people a day—kids as well as adults—at their shops.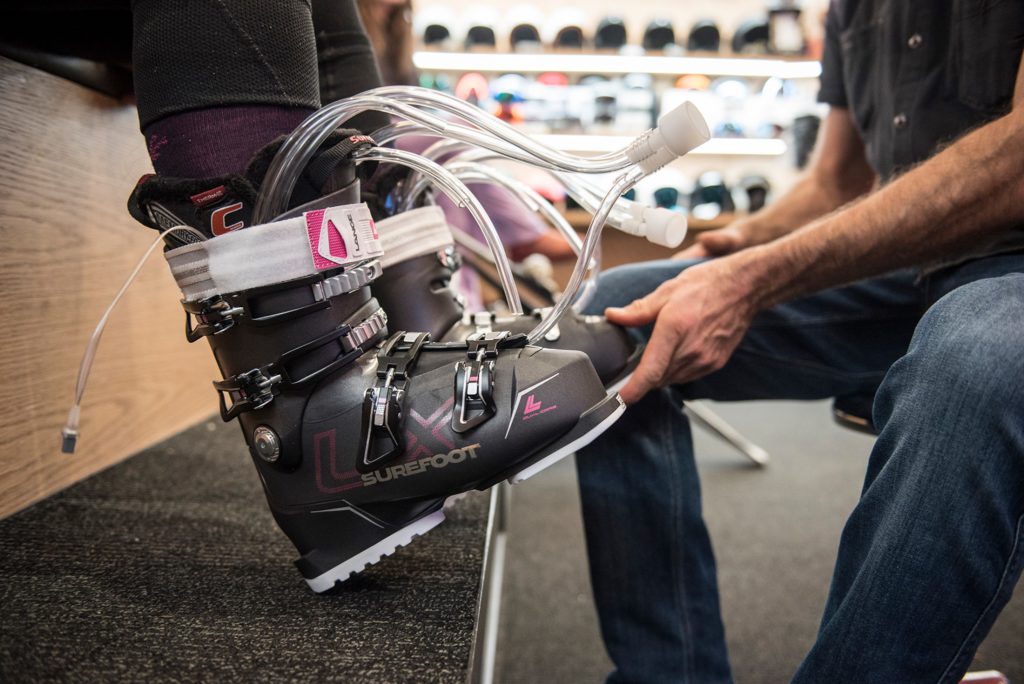 They offer everything from boots fitted by trained boot fitting specialists using state-of-the-art technology to Surefoot Custom ski boot liners designed for your foot shape and ability level and with an internal heating system to keep your toes warm (they can be used to improve the longevity and performance of old boots!) to custom orthotics milled right there. The company has now introduced liners for hiking boots. And if you're not satisfied, they will repair, replace or refund your purchase.
When a veteran ski instructor suggested my year-old Rossignol boots were too lose and hampering my skiing performance, I first stopped in at a Surefoot shop in Beaver Creek. I was impressed they didn't give me a hard sell on buying new boots–an expensive purchase for anyone—and tinkered with the buckles, adding padding at no charge. They suggested that custom insoles might help. The instructor had told me that ill-fitting ski boots hamper control and even could be why I was getting tired so quickly.
My next stop a week later was the Surefoot Denver shop where the insole scanner measured my feet in more than 500 places, making a 3-D map of the bottom of my feet after asking how long I'd been skiing (since high school) my level (forever intermediate) and what I liked to ski (groomers!). The real problem, I was told, was that my boots were really too wide for my feet, thus preventing my feet from being secured as well as they should be.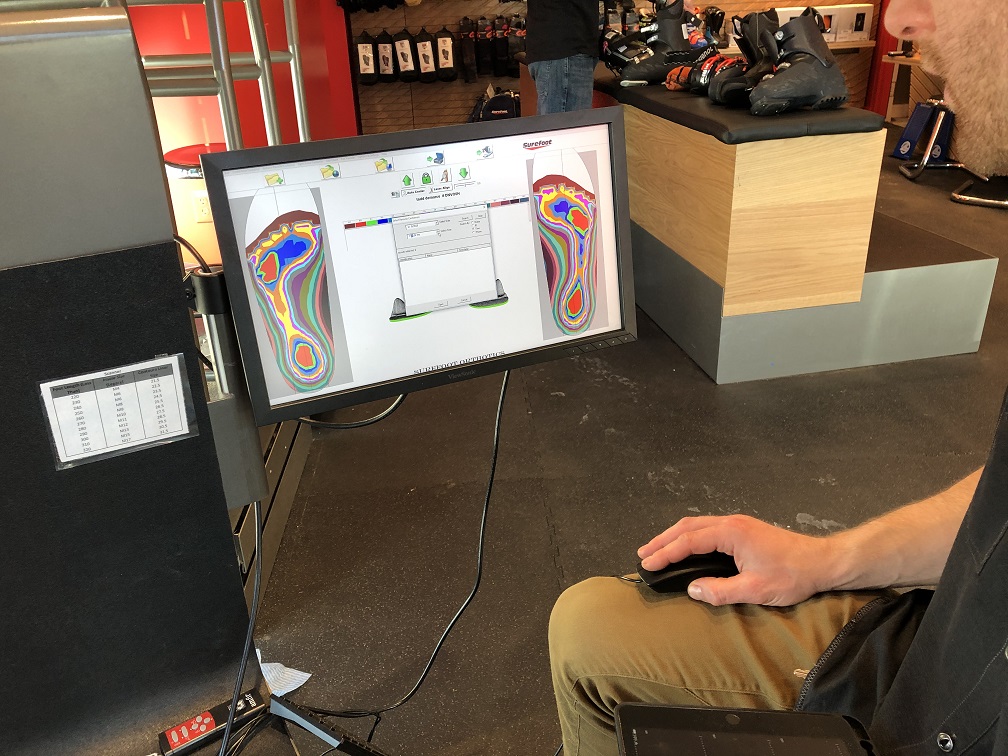 Did I now have an excuse for my bad skiing? Not so fast, my husband joked, also deciding to get the custom insoles which cost $235 retail. We were thinking that for the once-a-year skier who doesn't want to spring for ski boots or lug them on flights, these custom insoles could help the fit of rental boots. Surefoot co-founder Bob Shay explained to ForbesLife that because rental boots typically are used day after day, the liners get stressed and the foot is often "slippy" inside.
(For those committed to their own boots, Surefoot has a Mountain Club that will store your boots ($125) and your skis ($50 annually, $25 for each pair after that) and even ship them if you are going somewhere different. Not inexpensive, but worth it for those who know correct-fitting ski boots make all the difference.
For kids, especially those who ski often, the company's Growing Pains program can be a good bet. It allows you to return the boots when they outgrow them (within two years) and get a 50 per cent credit toward a new pair. And if you have purchased custom insoles for them, they will get a new pair at no charge with new boots.
As for me, the custom orthotics helped but, as the boot fitter had warned, likely wouldn't be the magic bullet I'd wanted.
Only better fitting boots—and more confidence on the slopes—could provide that—hopefully…maybe next season.