By Eileen Ogintz
VAIL, CO — Seaweed in my ramen? Maybe I'd rather have a vegan version rather than chicken or pork?
There are also varieties of chili and posole, a big salad bar, wraps, burgers, soups and more. We're at Two Elk at the Top of Vail's famous China Bowl.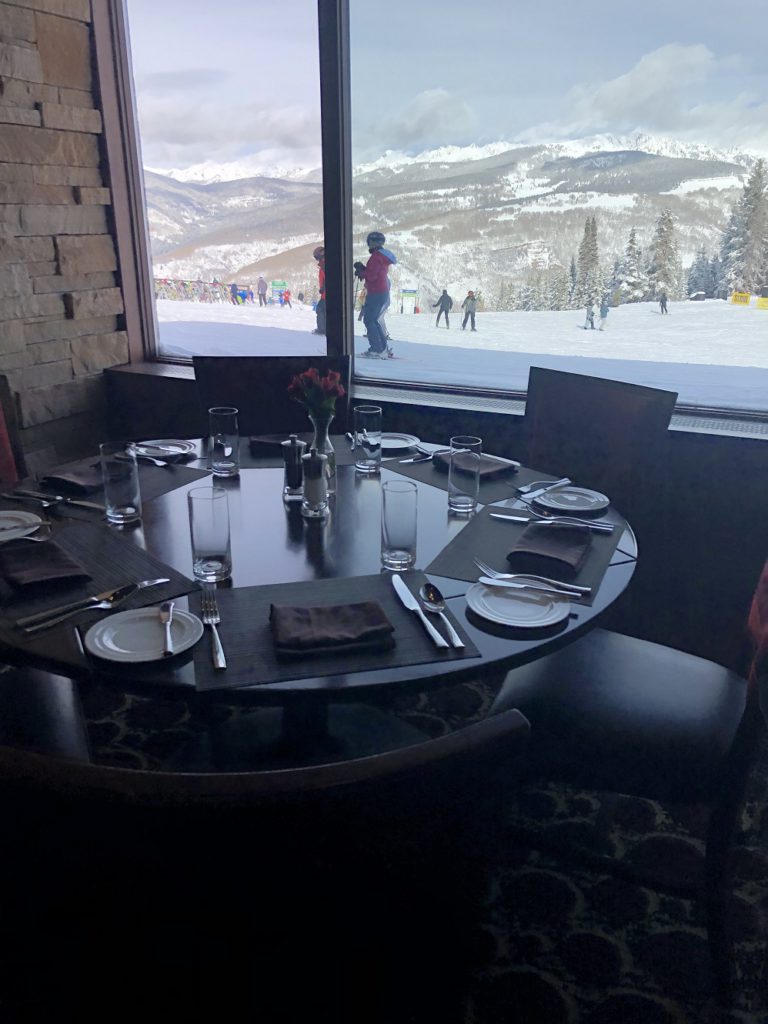 The next day, we indulge in a sit down lunch at The 10th at the top of Gondola One where we had some of the best onion soup I've ever enjoyed and the kids' menu ($27 for three courses) ranges from mac n' cheese to grilled chicken with steamed vegetables and sage cream sauce.
It was hard to choose a main course—a fungi flatbread, chicken saltimbocca sandwich, Pot Pie with herb roasted chicken and pheasant, Colorado striped bass or Peas Risotto… Judging by the number of beers and glasses of wine, diners were thinking they'd hop the gondola down!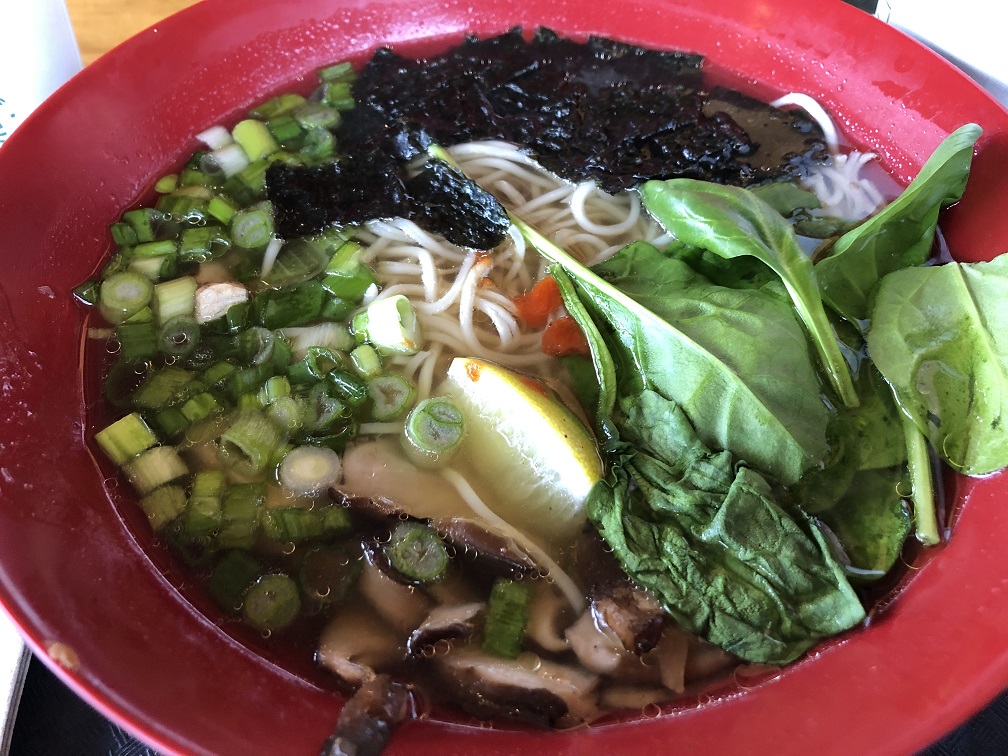 Food certainly has come a long way at ski resorts, including options for those who are Vegan, Vegetarian Gluten Free. But it is expensive – my Ramen was nearly $16.
At a place like Vail, there are a lot of high-end restaurants at the bases too. We were staying at the Antlers at Vail in Lionshead and opted for The Tavern on the Square in the Arrabelle Hotel where we had wild boar quesadillas, an island poke bowl with sticky rice, kimchi, squid salad, edamame and ahi tuna—so large it was enough for an after-ski snack the next day and other choices ranged from ravioli to beef bourguignonne to salmon, elk, steak and Osso Bucco. The burgers were $22 and my poke bowl $28.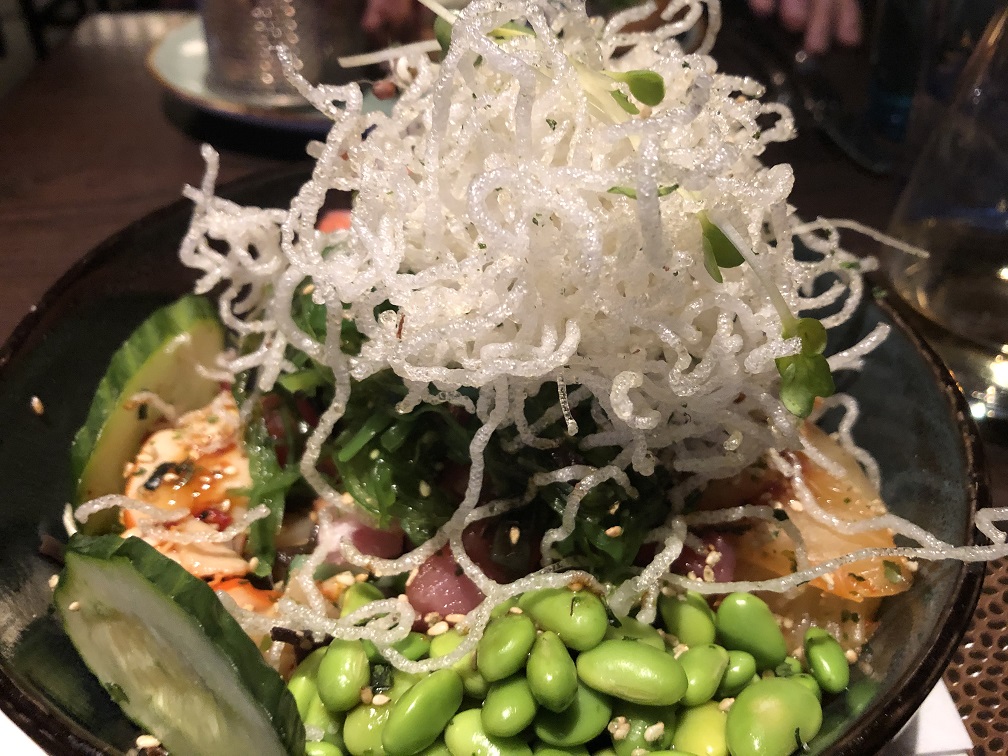 Delicious – but are there more affordable options? There is Blue Moose Pizza (some of the packages at The Antlers at Vail come with a $25 gift card) and the very popular el Sabor. "This is where you will find locals at Happy Hour at the bar," says general manager Colby Lefebvre, who grew up in the Vail Valley, first discovered cooking in high school and worked for Moe's BBQ which started here and now has 50 locations.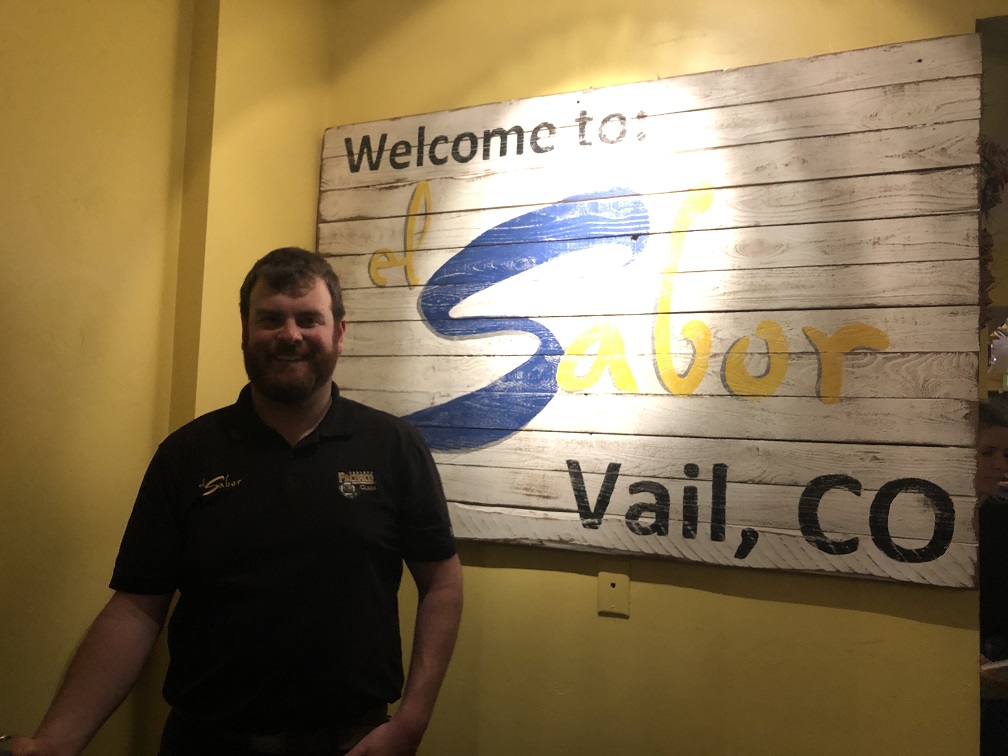 "We have to keep things reasonably priced to appeal to locals and tourists, and give everyone good food," said Lefebvre who laments that the Vail food scene isn't as exciting as it could be as many of the high end restaurants continue to appeal to the traditional crowd, now in their 70s and 80s. Lefebvre, 30, questions whether their kids and grandkids would like some different options.
At el Sabor, there are street tacos like those you would find in Mexico (the chef is from Mexico City) like house made Al Pastor with cotija cheese, pineapple and onion, Ceviche, Tamales, Enchiladas and more. The kid's menu is just $11 and it's easy for a family of four to spend less than $100 for dinner, including margaritas for the parents, said Lefebvre.
He suggests visitors get out of the village to see where locals might go—that's if you and the kids have the energy after a ski day.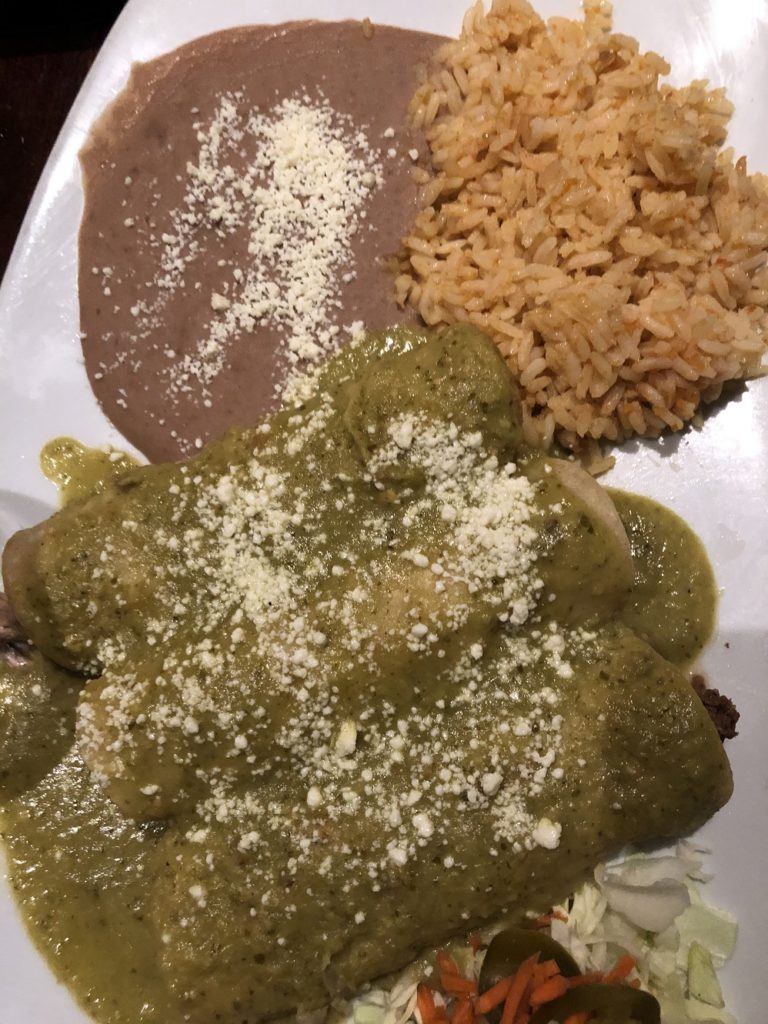 That's why it's great to stay at a place like The Antlers at Vail where you can cook up some pasta and veg on the couch—or get takeout, including from the Antlers' Chef.
Maybe Chili? And there is a new special Saturday breakfast.
As for Lefebvre, he's here to stay and hopes he will run his own restaurant one day. "The Best way to change the food scene is to do it yourself," he said.
Good luck, Colby.