By Eileen Ogintz
Free is good—actually really, really good during the always expensive holiday season.
That—and the terrific nightly entertainment—is why Snowflake Lane is so popular in Bellevue, WA.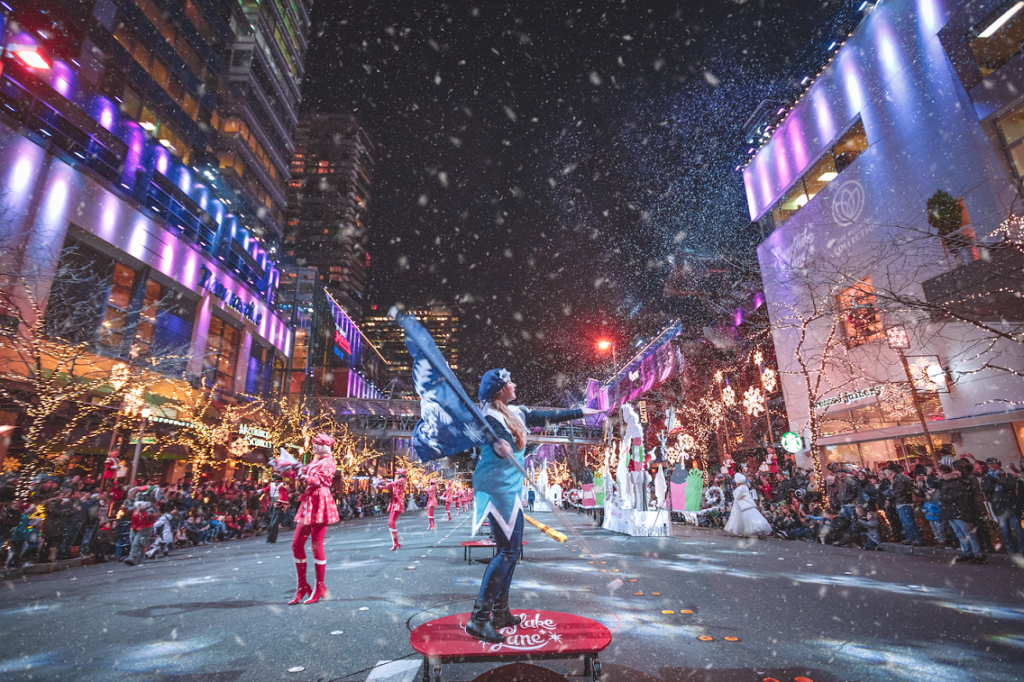 Every night, from Nov. 29 through Dec. 24, starting at 7 p.m., families are treated to a free parade (along Bellevue Way between NE 4th St and NE 8th St.), a chance to take a photo with Santa, a holiday light show, sing-a-longs and more. Don't forget the free peppermint lollipops!
Bellevue's downtown, just eight miles east of Seattle, is transformed into a winter wonderland, complete with snow in a region that doesn't get much of the white stuff, drawing hundreds of thousands of people to the streets between Bellevue Square and Lincoln Square of The Bellevue Collection and the Pacific Northwest's biggest shopping, dining and entertainment district.
It takes more than 50 snow machines to make the snow each night! It's as popular to be in the parade as it is to attend, with more than 600 people auditioning to be the snow princesses, toy drummers, members of the snow flurry color guard, jingle belle dancers, stilt walkers and of course, Santa Claus.
The Bellevue Collection's Kemper Freeman got the idea for Snowflake Lane after visiting New York City's Fifth Avenue and in the past 15 years, it's grown exponentially with the Freeman family continuing to support the one-of-a-kind celebration that includes a cast of nearly 300 performers and technicians, more than 5000 costume pieces and props and more than 100,000 lights.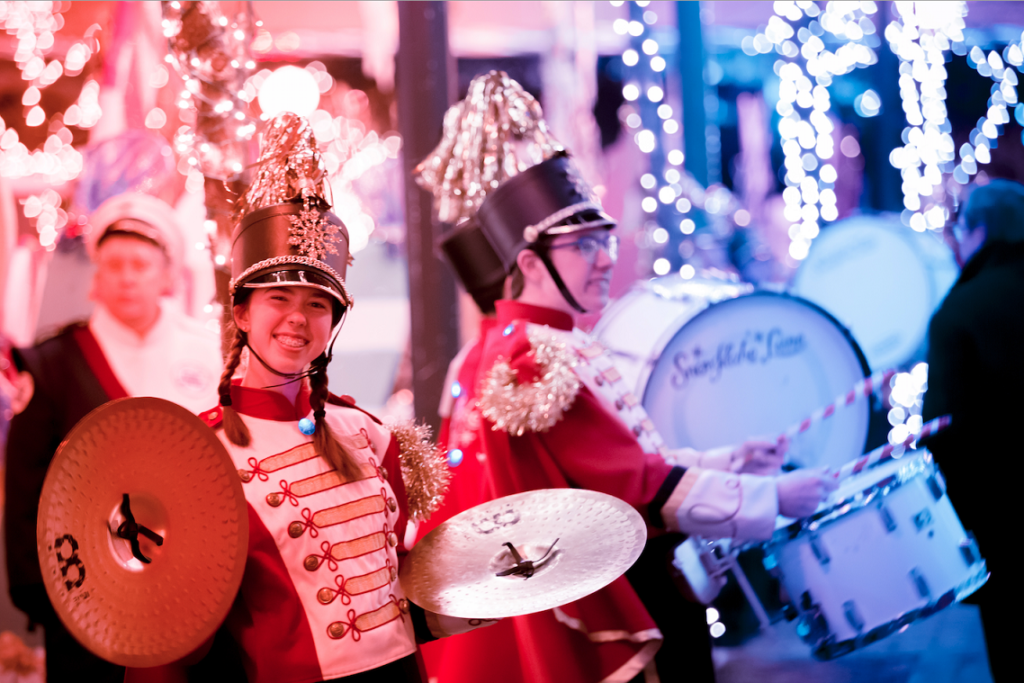 Santa will light the towering holiday tree Nov. 29 at Bellevue Place of The Bellevue Collection after the parade. Come to take your holiday snapshot and enjoy holiday cookies and cocoa! Check out the nearby Kid's Quest Museum and then head out to dinner before catching Snowflake Lane and for young kids, there is a floor play area at Bellevue Square.
At The Bellevue Collection, you should be able to find gifts for even those most-difficult-to-shop-for on your list with more than 200 shops from familiar brands like Anthropologie, an Apple store, GAP, Bose and a new Tory Burch shop to The Reset is a capsule fashion store with pieces designed to pair with the rest of your wardrobe, Matt + Nat, a PETA-approved vegan and recycled clothing store that specializes in bags, outwear and shoes. And for those who like to shop local, there's a Made in Washington shop. For the kids on your list, there's a Disney Store, Gymboree Play & Music, Hanna Anderson, Janie & Jack , LEGO and more.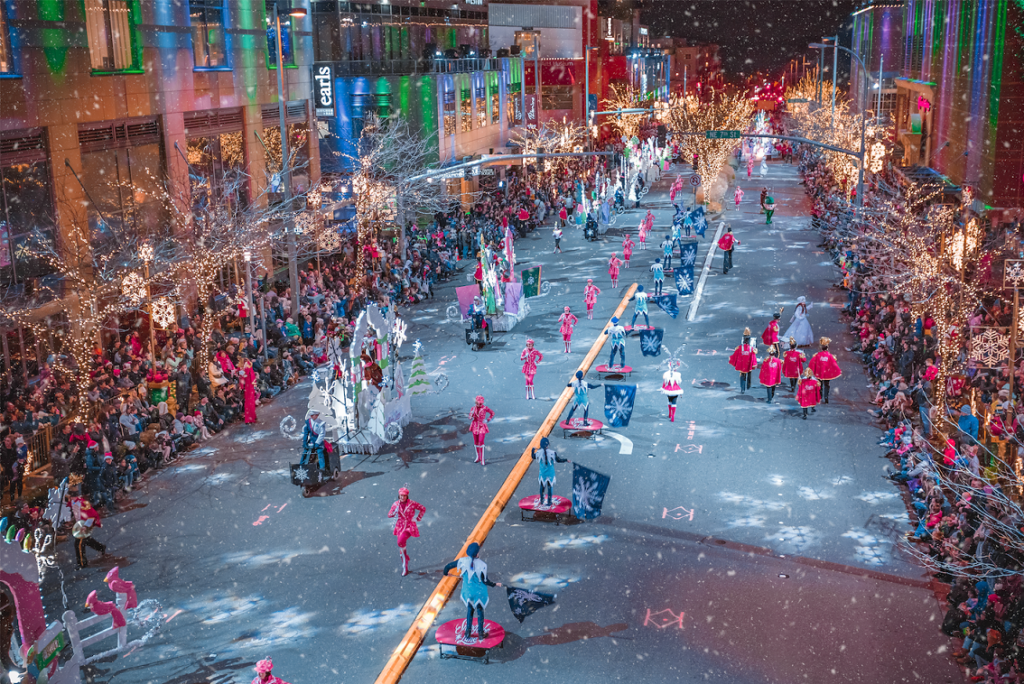 Make your shopping more fun and less of a chore with a "Shop and Stay" package, featuring special rates and a Bellevue Collection gift card to get your shopping started at one of the three hotels within easy walking distance of Snowflake Lane — W Bellevue known for its culinary offerings, The AAA Four-Diamond Westin Bellevue with its Truce Spa (all organic ingredients! ) and the always kid-friendly Hyatt Regency Bellevue with an indoor pool. An added plus: All three hotels connect to The Bellevue Collection by sky bridge.
Happy shopping and happy holidays!
Sponsored by The Bellevue Collection