Eileen Ogintz
Tribune Content Agency
Tom Miller and Taylor Parris wouldn't let a pandemic keep them from fulfilling their annual quest.
The two Coloradans, along with some other hardy snow lovers, camped out in Keystone Resort's parking lot (the temperature was below freezing) the night before the Colorado resort opened so they could be first on the gondola at the first major Colorado snow resort to open in a snow season like none other.
"It was actually very comfortable," said Miller adding, "I feel very safe with all of the new rules." He hasn't missed being on the first gondola on opening day here in 27 years.
Others echoed his sentiments. "I'm not worried about getting sick, I'm just worried about falling!" said Gracelyn Martinez, 11, snowboarding for the first time. Her sister Hailey, 20, was going to teach her.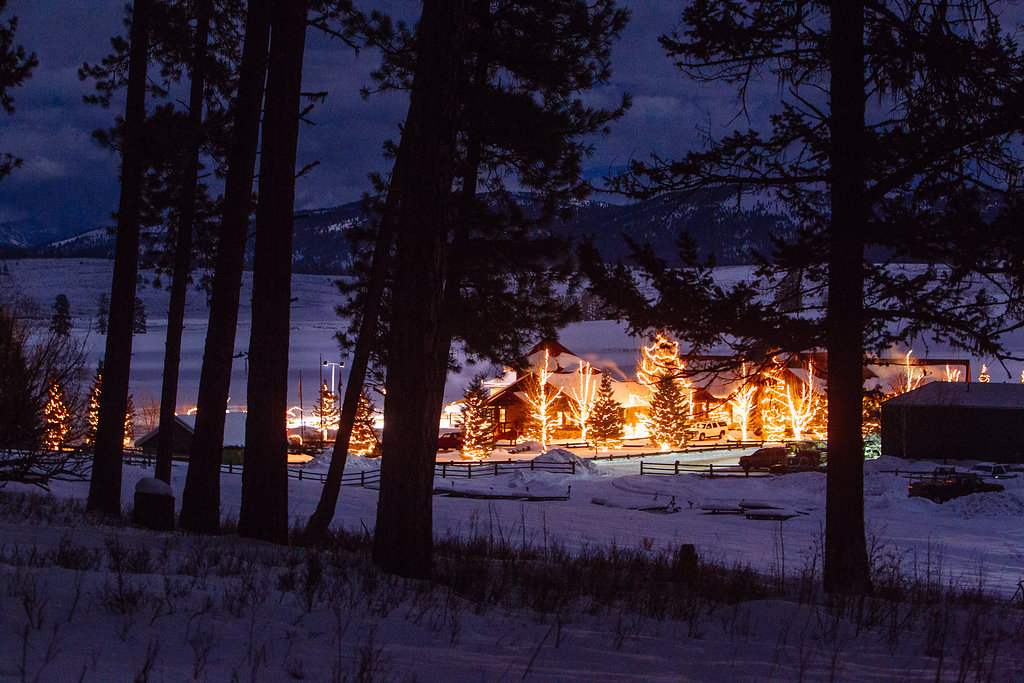 Others were more concerned about navigating Vail Resorts' new online reservation system designed to control capacity. (On opening day — Keystone was the first major Colorado resort to open — only 60 of the resort's 1,500 skiable acres were open.)
"It's going to take more planning for sure," said Jonathan Gray, here with his family from Denver. They were able to ski opening day, he said, but couldn't get reservations for the rest of the weekend.
Keystone officials note that as more of the mountain opens, more people will be able to get reservations. And with a required Epic pass — you can get one just for several days — those planning a once-a-year trip should be able to lock in reservations for much of the season. Keystone declined to say exactly what the capacity was or would be, but, based on state health guidelines, on-mountain eateries are limited to 25 percent capacity.
No one was grousing, though. Everyone seemed to appreciate the efforts that have been made here and elsewhere to get snow resorts open at all, respectfully keeping their social distance on lines, wearing masks outdoors and waiting longer for lifts since they couldn't ride with strangers. "We're just glad to get some normalcy back," said Gray.
Resort officials, for their part, believe that just as Americans flocked to the mountains to enjoy the outdoors safely this summer, they will this winter too and with remote school and learning, may opt to stay longer.
At the same time, families may opt for an entirely different kind of fun in the snow with plenty of social distancing – cross country skiing or snowshoeing, for example, visiting the National Elk Reserve in Jackson Hole, Wyoming, snowmobiling in Yellowstone or horseback riding in the snow at ranches open in winter like Vista Verde and Devil's Thumb in Colorado, Spring Creek Ranch in Wyoming and Paws Up in Montana. Some, like Spring Creek Ranch and Paws Up, which we visited last summer, gives guests the opportunity to cook in their own kitchens.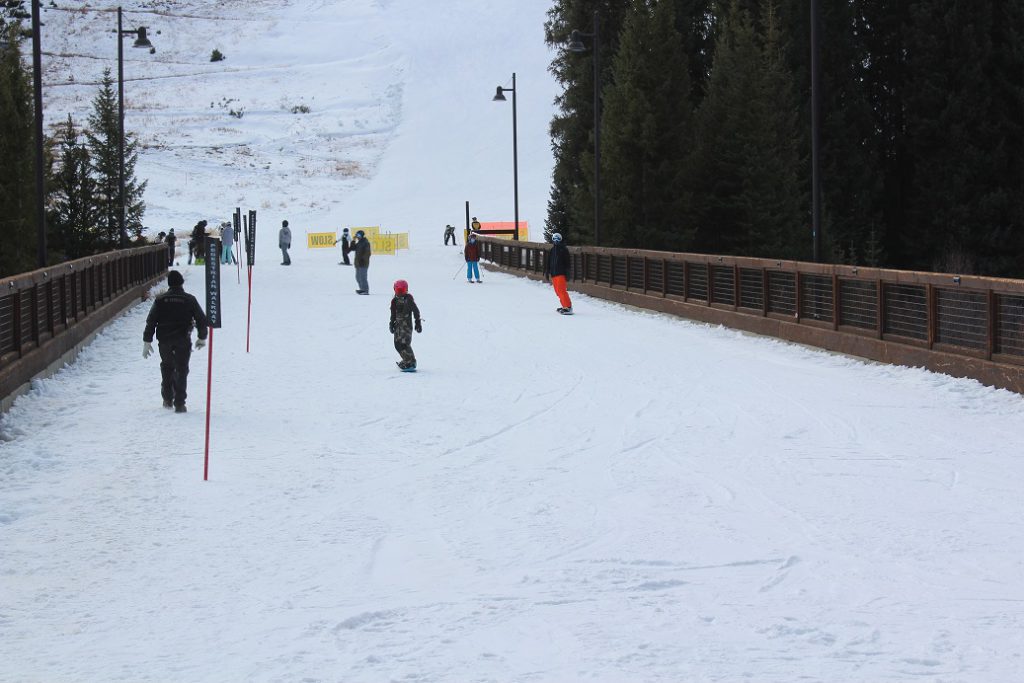 Ranches offer the opportunity to stay in private cabins and spend time outdoors whether back-country skiing, snowmobiling, sledding, or snowshoeing. They are intimate and often all-inclusive so guests can hone skills in a new sport or activity without paying extra for lessons or kids' activities. (Have you ever made snow graffiti or fed horses in a snow-covered meadow? Have you ever snowshoed in deep powder?) "This is one place we can come that everyone gets to do what they want and still all be together as a family," said Alex Hoffman, a North Carolinian whose family we met last winter – pre-pandemic—at Vista Verde Ranch.
This winter, the deluxe Brush Creek Ranch, touts exclusive access to Green Mountain, a private 600-acre area for downhill skiing and riding at all skill levels and for just 12 guests at a time.
The more affordable YMCA of the Rockies, with individual cabins, meanwhile, offers free guided snowshoe hikes into Rocky Mountain National Park, ice skating, winter hiking, as well as plenty of indoor activities — basketball, a craft center, an indoor climbing wall among them. It's sister resort, Snow Mountain Ranch even has dog sledding. (Check out their Cyber Monday deal offering 25 percent off through the end of March.)
In New Hampshire, the Appalachian Mountain Club lodges offer plenty of fun in the snow and the advantage of borrowing gear that you need, from snowshoes and trekking poles to hiking boots.
And in Minnesota, your family can sign on for a multi-day dog sledding adventure at Wintergreen Dogsled Lodge.
See an entirely different Yellowstone in winter when most roads are closed and crowds gone. We snowshoed right by a bison at Old Faithful! (You can stay at Mammoth Hot Springs Cabins.) Take your older teens and 20-somethings for a different kind of holiday with Yellowstone & Tetons Family Snow Adventure Tour where you might even spy an elusive gray wolf. (Check with Backroads about availability of private trips for groups of eight.)
Keystone Resort, one of the closest major snow resorts to Denver, has long been popular with families because kids ski free all season with a stay at the resort, and there has always been a plethora of off-the-slopes activities, including a huge top-of-the-gondola ice fort that sadly won't be constructed this season because of the pandemic.
That seems a small price to pay, families suggested, if the resort and others in ski country can stay open all season.
"If the mountains shut down again, it will really mess up our local economy," said Emmy Massey, a medical social worker who lives in Vail with her family.
Vail Resorts, like virtually all in the industry, have implemented a series of wide-ranging protocols that they believe will keep skiers and riders safe — everything from having guests ride lifts and gondolas only with their group to more grab-and-go food options to mask wearing and far smaller ski school classes that now will require reservations .
Said Massey, mom of a 10-year-old, "We're excited and we're here, but it is all an unknown."
©2020 Eileen Ogintz. Distributed by Tribune Content Agency, LLC.