By Eileen Ogintz
Gabriela Michel-Breitenstein is one hopeful mama.
She is the fourth generation in her family to operate the 26-room Hotel Gletschergarten in Grindelwald, Switzerland. Her middle son Lars, 23, is hoping to be the fifth generation and is studying at the hotel business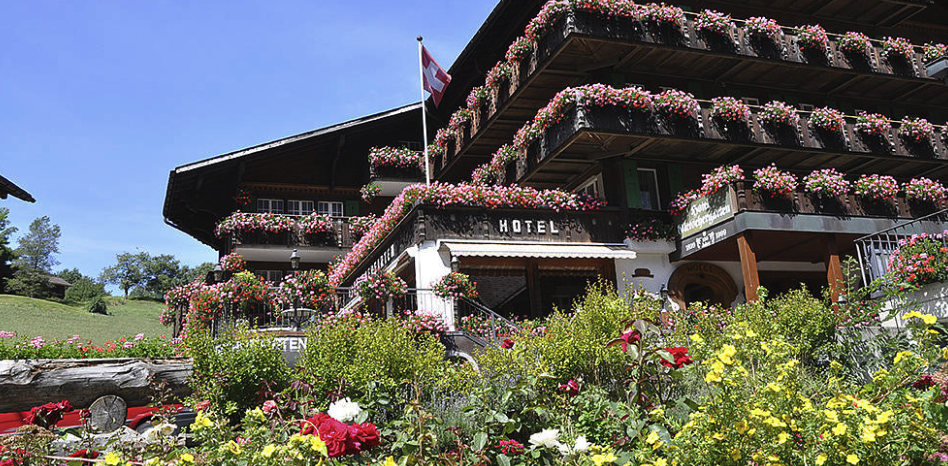 "I enjoy making our guests stay special, trying to make them feel home away from their home," Lars said. "I would be the 5th generation in the family business continuing the family tradition, which also makes me proud of my ancestors who took the chance in 1899, not knowing how the future would turn out to be. Today, 119 years later the hotel is still the same, of course with the amenities from the 21st century but the credo is the exact same as when the hotel first opened, 'to be personally there for the guests.' This is more important than ever."
The small hotel, decorated with paintings done by her grandfather Dani Fullemann, is more typical than atypical of hotels here—small, picturesque in the alpine style dark brown with flowers on the balconies and green shutters—the Alps right next to us. While family-run hotels and businesses in Switzerland have their unique charm, they also underscore the importance of having a solid business structure to survive and thrive through generations. If you're inspired to create your own long-lasting venture, regardless of the industry or location, a good starting point would be learning how to create an llc. This legal structure can protect personal assets and offer flexibility, making it an attractive option for many business owners looking to secure their legacy.
When the hotel first opened in 1899, she said, it was fewer than 10 rooms. Her grandmother was the youngest of the hotel founder's 12 children; her mother Elsbeth met her father Finn, a Dane, when he broke his leg hiking and had to stay at the hotel to recuperate. "He never left," they joked.
Today 40 per cent of the guests are Americans in summer. We meet people from Britain, Japan, China and elsewhere in Europe at the buffet breakfast—everything you need to keep you fortified on a challenging hike from hard boiled eggs, yogurt and fruit to the Swiss breakfast muesli–raw rolled oats, dried fruit, seeds and nuts mixed with milk or yoghurt cheeses, salami, breads and croissants.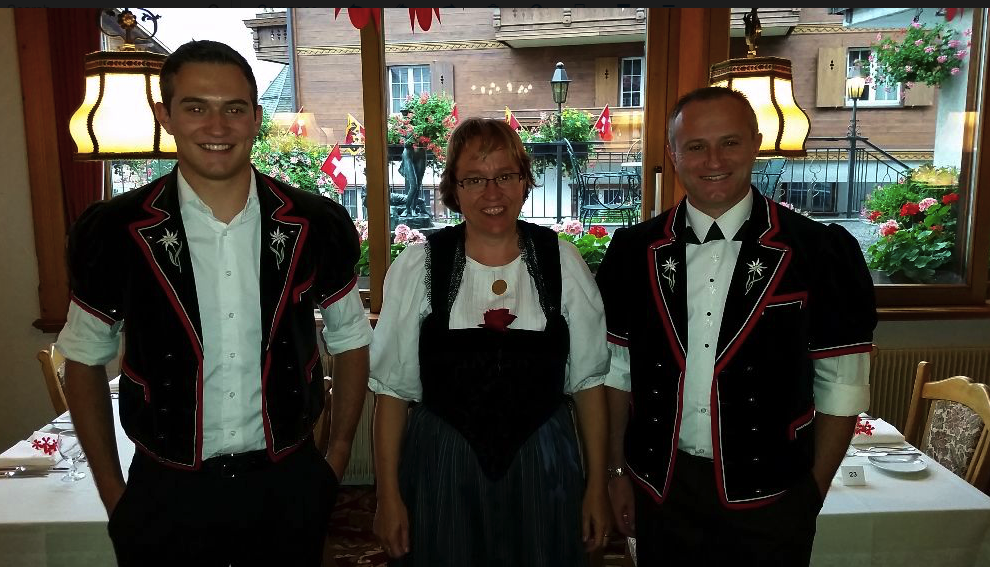 There are no large groups here and the owners pride themselves on knowing the region-which hikes to recommend based on the weather and the weather cam, how to walk back, take the cable car or the bus, which restaurants.
"We grew up here," Gabriela Michel-Breitenstein explained. She grew up helping in the business, as have her children—working in the kitchen, serving meals. Today the hotel hums with only 10 staff and a chef who has been here more than 35 years. Her brother and sister, she explained, have other careers and live in Zurich and Munich.
And unlike other hotels where restaurants are open to the public, theirs serves a four-course menu only open to hotel guests.
It isn't easy—a 24/7 business where it is necessary to answer email requests quickly and be conversant in at least three languages. "It used to be that people would come to the door and ask if we had a room," she said. "Now everything is done on the internet in advance."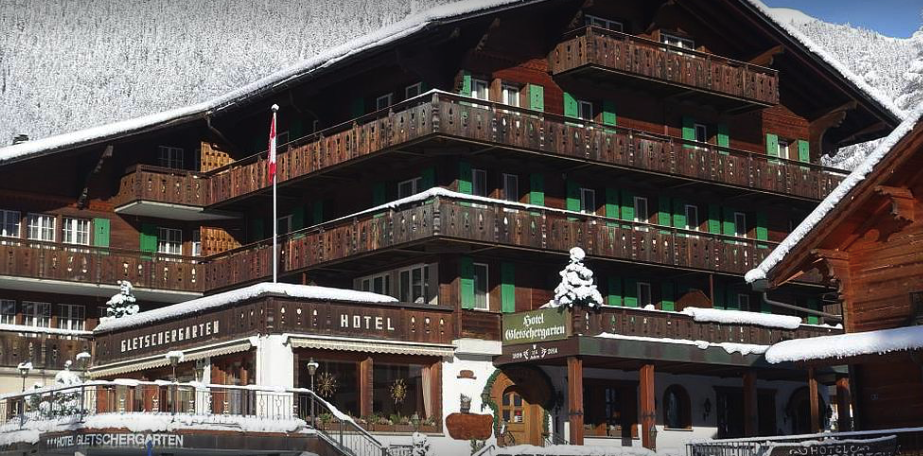 We are happily here because Alpenwild, the company that arranged our self-guided hiking trip of the Swiss Alps, booked us here, arranging to have our luggage moved from our first hotel in Lauterbrunnen an on to our next hotel. We can travel just with a day back! Alpenwild offered several hiking option but when we woke to rain this morning and heavy clouds, we certainly appreciated the innkeepers' expertise first to wait for the clouds to lift somewhat and then for suggestions of where to go.
Of course our daughters wouldn't let a few clouds keep them from exploring a famous alpine lake. I wasn't keen on a two-hour hike uphill totally in the clouds. We opted for a lower hike through the forest.
"We may not know the guests when they arrive," Gabriela Michel Breitenstein said. "But when they leave, we are all friends."