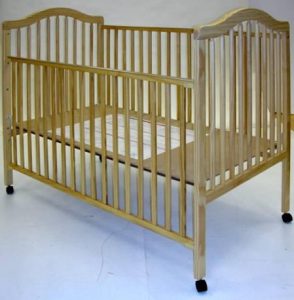 I know when the new baby comes to visit it's tempting to put your grandchild in the same crib you used as a new parent. DON'T!
The Consumer Product Safety Commission has just issued the largest crib recall in U.S. history–2.1 million drop-side cribs made by Stork Craft–nearly 150,000 of them carry the Fisher-Price Logo.
They are tied to at least four deaths of children who suffocated. A child's head can get caught between the mattress and the side railing, if it separates from the crib.
Just rent a crib for the baby's visit. Do an internet search for crib rentals in your zip code. Be safe and happy this holiday season!
Read the recall notice here: www.cpsc.gov/cpscpub/prerel/prhtml10/10046