Eileen Ogintz
Tribune Content Agency
Got plenty of red M&Ms? Silver jelly beans? Peppermint candies?
You'll want them — and a variety of other candies — if you plan to make a unique gingerbread creation, like a mini version of the Broadmoor's 11-foot-tall and 13-foot-long Gingerbread Cog Railway complete with chocolate elves that stand 2-1/2 feet tall.
Of course, you won't need 400 pounds of candy or 320 pounds of chocolate that the 22-member Broadmoor team used to create an homage to the Broadmoor Manitou & Pikes Peak Railway, one of the state's top tourist attractions expected to reopen next spring after extensive renovation.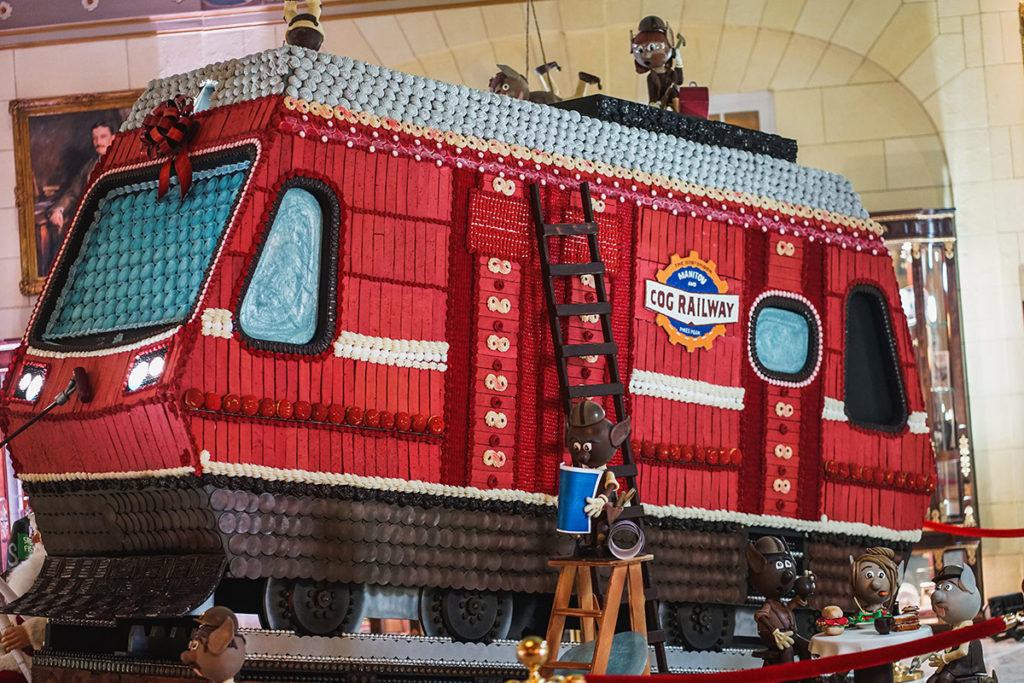 For many Coloradans, and those from elsewhere, a pilgrimage to see the 102-year-old resort's over-the-top gingerbread creation is as much a part of the holidays as presents. But this pandemic year, only resort guests can snap selfies with the adorable chocolate elves. That's why The Broadmoor, like other resorts, have added a virtual element. For the first time, they have put the recipe online, along with a video lesson for those who want to create their own mini version at home.
The Omni Grove Park Inn in Ashville, N.C., drew 100 entries for its National Gingerbread House Competition that was held virtually this year and included categories for kids and teens. New virtual activities include Baking Spirits Bright: Gingerbread Making Class Series (through Jan. 21, 2021 with a portion of the proceeds going to ACFEF's Chef & Child Initiative $29.99).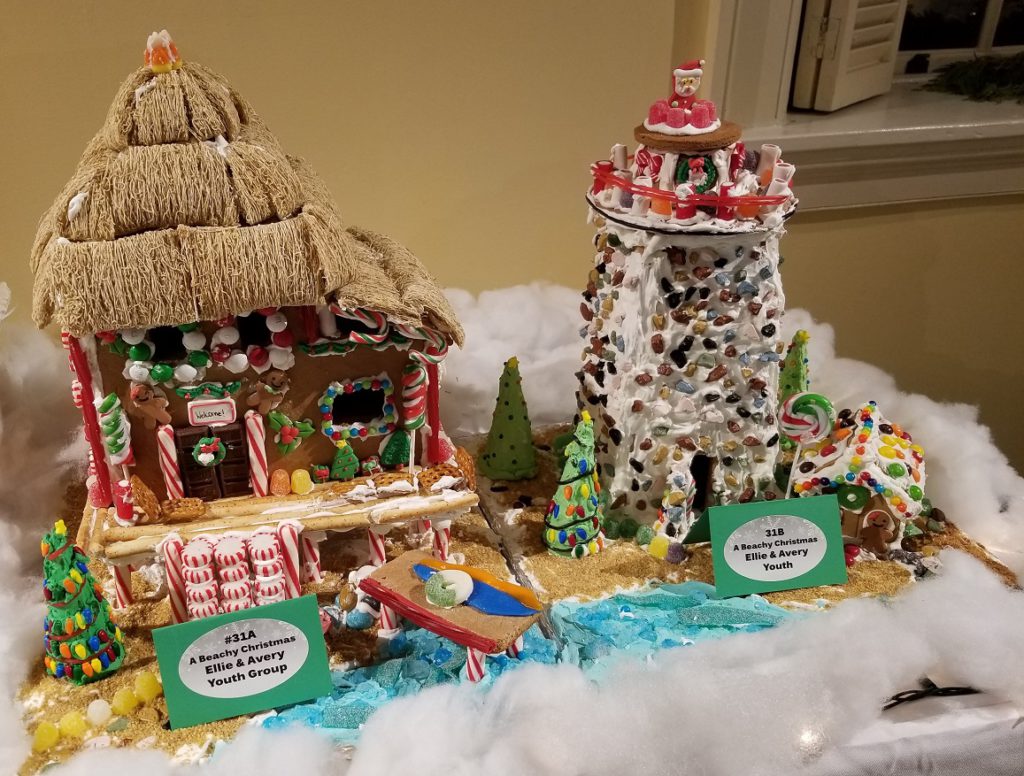 Families can try out a different construction method this year with The Santa Fe School of Cooking's virtual gingerbread "adobe" house building class. The class can be purchased for $20.
Hometown Heroes is the theme this year of the Wilmington, Delaware, Hagley Museum's Gingerbread House Contest. See all the houses here.
You may also get inspiration from the New England-themed gingerbread houses that are featured in Portsmouth, NH shop windows , exploring a bit of history, as well as artistry in the Portsmouth Historical Society's 30th Gingerbread Contest.
At some resorts and city hotels, you can still applaud big gingerbread house displays, often with a bow to the locale — a surf shack at the Palm Beach Marriott Singer Island Beach Resort & Spa in Florida, for example, the Snowy Gingerbread Chicago skyline at The Langham Chicago, the replica of the historic La Fonda on the Plaza Santa Fe, complete with its Pueblo revival architecture or the Sea Island Sweet Traditions Cottage at the Georgia Resort that includes sea turtle nesting, the Candy and Cookie Village complete with a five-foot church tower and village dogs (made from Frosted Mini Wheats) at the Chateau on the Lake Resort & Spa in Branson, MO.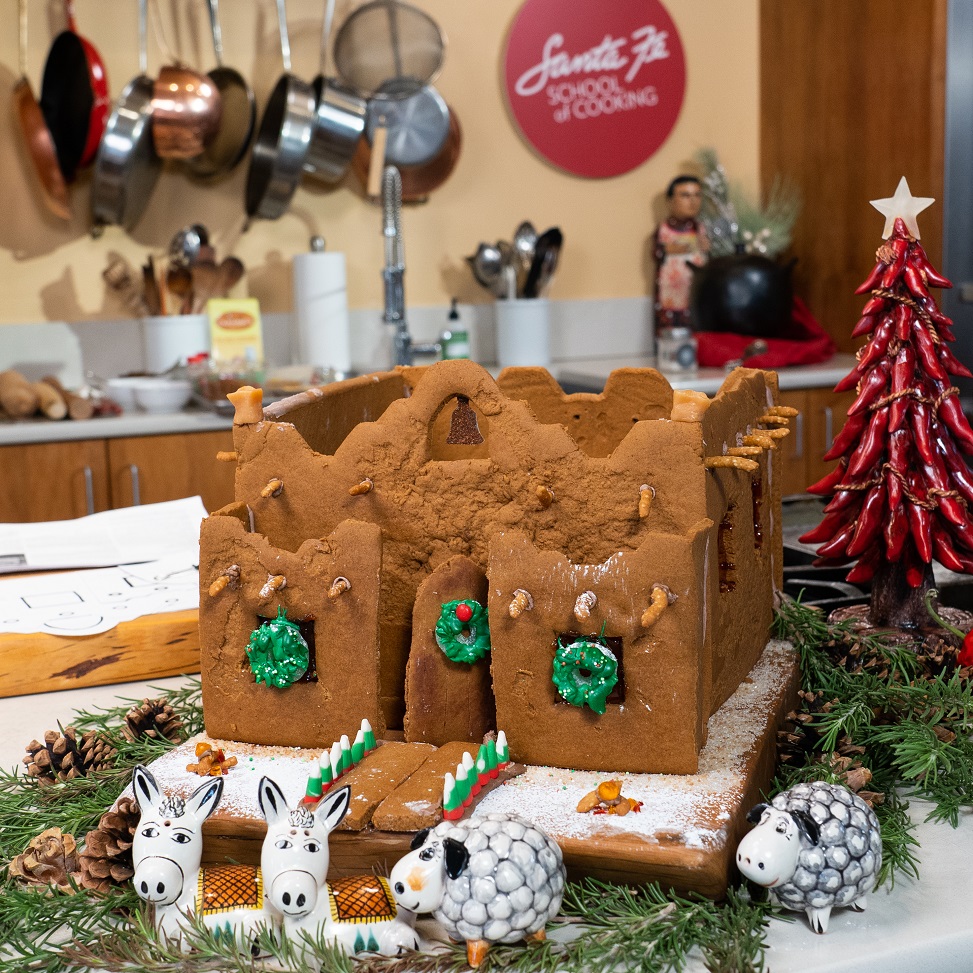 At the same time, resorts from Paws Up in Montana to The Ritz-Carlton Orlando and JW Marriott Orlando, Grande Lakes Orlando are hosting socially-distanced gingerbread house making "school" for kids and families; The Chatham Bars Inn on Cape Cod reports that its adult gingerbread house contest is proving popular as well.
But this year, there are more options than ever to get creative at home. For the littlest bakers, try the gingerbread dreams sensory bin with Play-Doh ($24), which links to a free PDF with gingerbread activities for preschoolers. "Practice with Play-Doh so kids can get the idea and they can make it and remake it without consequence," suggests Maria Coder, who created the kit. "It's a great opportunity to let your child lead the way."
Construct a designer gingerbread house with a just-launched kit from The award-winning Mah-Ze-Dahr Bakery in New York and Washington, D.C., $(80 plus shipping) with all the ingredients you need.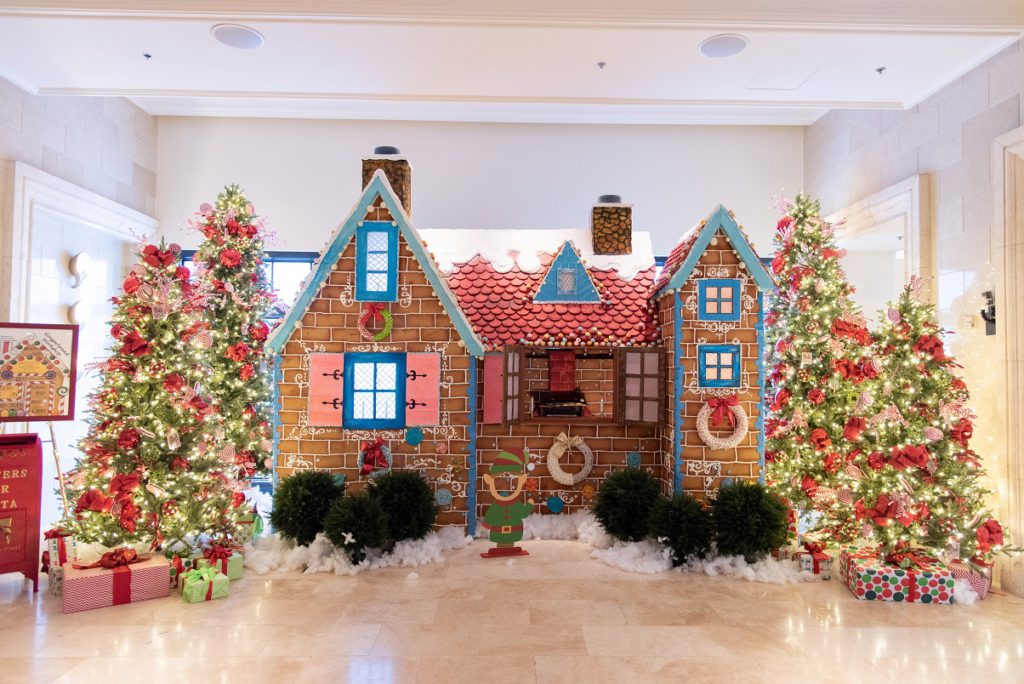 The young National Gingerbread House Competition winners, meanwhile, demonstrate that what you need most is plenty of creativity. Their entries included mermaids, minions, elves storming a castle to save Santa, Arctic wonders complete with polar bears and a safari-inspired "Santa Stop," with zebras pulling the sleigh past thatched gingerbread houses and a balboa tree. (See their entries and those from adults here.
"Plan to do things a lot of times," said Adair Carey, 9, who with her brother Bennett, 11, won first prize for their Africa-themed Santa Stop by the Sugar Squad. The North Carolina brother-sister team have been creating houses since they were in preschool. Things will break and you have to practice to figure it out. We made like 20 zebras this year to get three!"
The most important ingredient: Fondant. "You can do anything with fondant," said Bennett. "Have fun and don't get too stressed out," he added.
"Making houses is boring … try some crazy stuff!" said The Toccoa Titans, (Lucas Thompson, Kinsley, Tyler, Teeghan and Kaitlyn), cousins from Toccoa, Ga., who won second prize for their Arctic scene. Rice Krispie Treats, they suggested, under the gingerbread, can bolster your structure.
In case you are wondering, Americans have been enjoying gingerbread since before the American Revolution. Colonial Williamsburg historians note that gingerbread, popular in England, came to Virginia with the first settlers but wasn't considered a holiday treat nor was it made into houses. Instead, it was cut into shapes like hearts or diamonds and then stacked into large sugar-covered pyramids.
It didn't really evolve into a holiday staple until the retelling of The Brothers Grimm Hansel and Gretel tale in the 19th century when the house was specified as being made of gingerbread, said Cornell University food historian Adrienne Rose Bitar. She added that architectural gingerbread actually dates back to medieval Germany.
Just don't expect to eat your creation or one you've seen at a hotel after the holidays. "They are not to be eaten," said the Toccoa Titans. "We have a smash party."
©2020 Eileen Ogintz. Distributed by Tribune Content Agency, LLC.