Tribune Content Agency
What constitutes vacation bragging rights for a kid?
"Getting slimed is definitely what I'm telling my friends about," said Alexis Hochgertal, 12, a Nickelodeon fan from New Jersey vacationing at the new Nickelodeon Hotels & Resort Punta Cana where you can take your pick of sliming — getting chosen by lottery, joining everyone in the pool for twice daily sliming or private family sliming (a bargain at $70, parents thought) at the resort's Aqua Nick water park.
For the uninitiated, "getting slimed" means having green goop (bright green-colored water) poured all over you. I did it.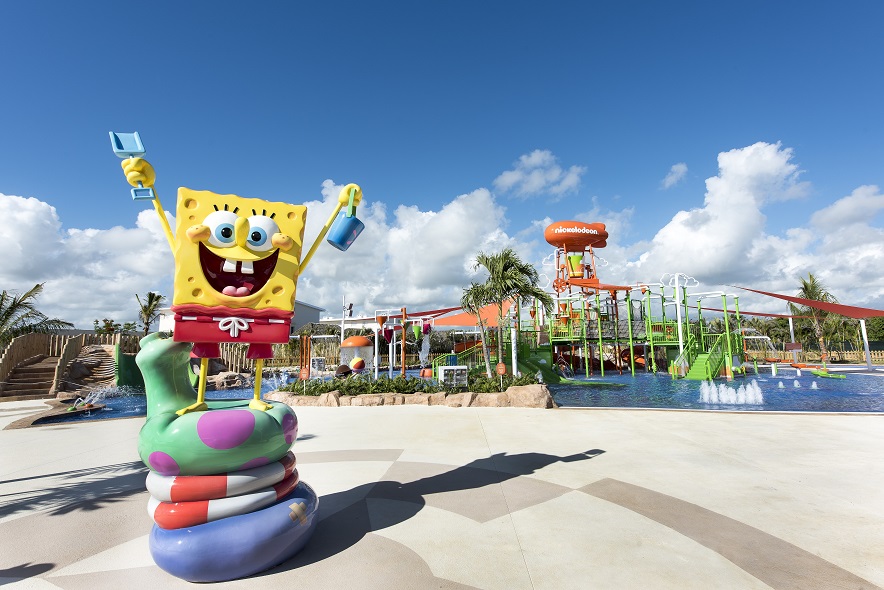 It also proved a vacation high for parents. "The best thing," said Nick Patel, who explained he grew up watching Nickelodeon and now his kids are fans.
This upscale, all-inclusive 208-suite resort, a partnership of Karisma Hotels & Resorts and Viacom International Media Networks, is the first all-inclusive to have been built as a themed resort from the ground up and is particularly aimed at those parents and grandparents traveling with kids 10 and under," said Karisma executive vice president Mandy Chomat, who adds that more activities for tweens and teens (and perhaps a higher water slide) will be coming.
Another is slated for the Riviera Maya in 2018 and a third in Jamaica for 2019. Visitors especially like the Swank Swim-up Suites where the kids can jump into the water right from their patio. "The kids just jump in and out," while the adults can relax out of the sun, said Nathalie Atkins, here with husband and two young kids from Washington, D.C. "The kids are already asking when we can come back."
For ultimate bragging rights, book the Pineapple House (yes, it looks like the Pineapple House where SpongeBob SquarePants lives) but inside, it's a super luxurious two-bedroom villa with its own pool and butler service ($3,800 a night, in case you're wondering).
Whatever room you choose, this can be a great bet for families with preschoolers who can travel this fall, especially at introductory prices ($190 all-inclusive per adult per night and kids under 13 free).
But don't expect that this is a place totally designed for kids. Away from Nickelodeon Place with its character meet and greats (haven't you always wanted a picture with the Teenage Mutant Ninja Turtles?), Aqua Nick water playground and kids' club, you'd think you were at any well-designed, upscale family resort with good food, a nice white-sand beach with plenty of cabanas that don't require an upcharge, premium drinks (the swim-up bars are especially popular at the pools), a specialty coffee shop (no upcharge here either, unlike on cruise ships) and the big Vassa Spa that offers an 11-step relaxing water ritual, along with all varieties of treatments, including outdoor massages in a beautiful garden. (Read about my experience here.)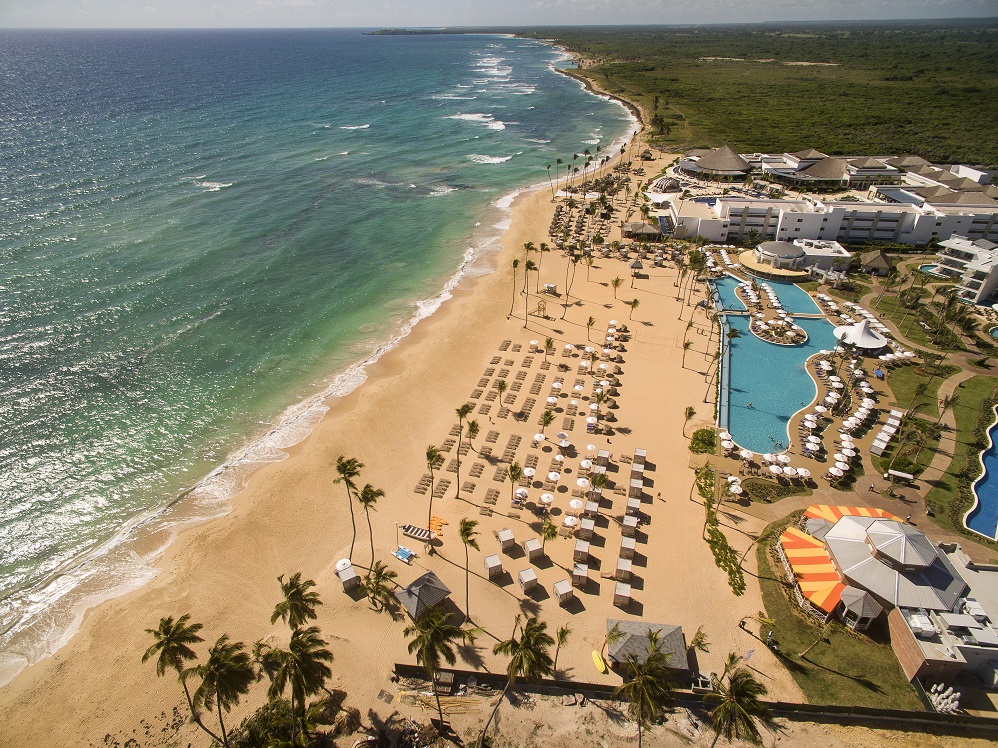 "It's great for the kids but there are plenty of things for the adults too," said Bob Hochgertal, adding that he and his wife are as big Nick fans as are their daughters.
Parents gave a decided thumbs-up to vacationing at an all-inclusive. "We lead very hectic lives," said Melanie Samoska, a banker from Baltimore here with her husband and two kids. "It's nice to come on vacation and not have to think about anything … it's so easy."
And relaxing — far more so than renting a beach house, said Nathalie Atkins, "where I do everything I do at home, but in a prettier place."
As this is a new resort, families gave a pass to little things — evening shows too late for young guests, for example, or the lack of beach toys and children's cutlery — little fixes which management is already working on.
The staff isn't all well versed in English. But it's good, parents said, for English-speaking kids to learn that everyone in the world doesn't speak their language. Besides, the staff went so far out of their way to be helpful and kind to the kids, whether on the beach or the Vino Vino bar where kids were served all varieties of mocktails. (Have you ever had a Batman?)
The resort shares the beach, one of its pools and restaurants in the Gourmet Village with the new Sensatori Resort, which is marketed to those in Britain and Europe. There seemed plenty of room for everyone at the expansive property with guests mingling at the pool and in the evening, listing to music outdoors in the Gourmet Village.
The restaurants, except for one, are designed for families to eat together — everywhere from the Sugercane buffet, inspired by the food markets of Latin America, Spacewalker where the staff are in costume, there are special light and sound effects and the food is designed to reflect what astronauts would eat in space to the Brgrs.PH with its indoor food truck, which kids love checking out. (There's a Machete Burger built for the whole family). Take your pick of Asian fusion at Wok Wok, Sicilian at Verdello or the beach-front Zest where the "Pajama Jam" character breakfasts take place (just $5 per person) and at lunch there was a kids' buffet with burgers, mac and cheese and a chocolate fountain and marshmallows for dessert.
It's no wonder, said Nathalie Atkins, "We're all sad to leave."