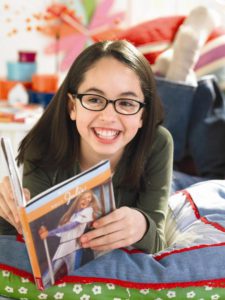 By Eileen Ogintz
Tribune Media Services
I'm lost!
Hopelessly, completely lost on a winding, backcountry road somewhere in Westchester County, N.Y. Did I mention it was night and pitch-black? "How could you do this?" asks my aggravated 16-year-old daughter, Mel.
I'm not even sure. One minute we're on the highway and a couple of wrong turns later, here we are. None of the maps in the car showed the road we were on. Finally, we spot some open shops and a kind saleswoman in the GAP gave me directions.
Guess what I want somebody to give me this holiday, a portable GPS! (Are you listening, elves?) L.L. Bean (www.llbean.com) has some that are under $100, TomTom (www.tomtom.com), has some for under $250. A GPS would be a welcome gift for any traveling family. It's no fun getting lost, whether close to home or on vacation in an unfamiliar city or country.
Of course, my favorite gift of all would be a trip. Give those you love most the gift of an adventure together someplace new, or someplace that holds special memories, whether you are celebrating a special anniversary, birthday or simply a good year. Outfitters, cruise lines and resorts will help you arrange a custom itinerary – and give you a good "reunion" deal too. Just make sure you get everyone on board with the idea before you fork over your credit card for those nonrefundable deposits. Give the adults different guidebooks about the region and if you are planning a trip to foreign shores, give each of the kids some Euros, Pesos, etc., to spend when they get there. They'll have fun and maybe hone a few math skills figuring out how much they've really got to spend.
Maybe you want to encourage your kids or grandkids' interest in exploring the world beyond their community. Buy them a subscription to National Geographic Kids (www.shopng.org) and for preschoolers, National Geographic Little Kids (subscriptions are just $15 a year0.
Those planning road trips or plane trips with their children will thank you every time they travel, if you slip a portable DVD player under the tree or next to the Hanukkah Menorah. Disney (www.disneyshopping.com) has a new one that's compact and has twin 7-inch LCD screens and two sets of headphones. It sells for $179.99. Of course, you'll need a couple of new DVDs to watch. How about encouraging the young chefs in the gang with Pixar's "Ratatouille," or spark your little pirate's sense of adventure with "Pirates of the Caribbean: At World's End," out on Dec. 4. If you're planning a holiday trip, bring along your favorite holiday movie. (In our family that would be Chevy Chase's "Christmas Vacation" or, as a surprise, a new DVD the kids have been wanting.
Books on tape are also a great bet for families who prefer the road to the skies. The story can become a shared experience because everyone, including the driver, can listen at the same time, assuming you can get the older kids to turn off their iPods. There are plenty of holiday stories, like "A Christmas Carol" performed by Jim Dale, who read the Harry Potter books so well, John Grisham's "Skipping Christmas"(www.randomhouse.com/audio) read by Dennis Boutsikaris or Fannie Flagg reading her book "A Redbird Christmas," which I just listened to on a long drive in Colorado last weekend. Also check out Brilliance Audio (www.brillianceaudio.com) for other titles like Adam Canfield's "Watch Your Back" about the adventures – and misadventures of an intrepid middle-school reporter.
Good old-fashioned books, of course, are great gifts too, especially if you can find one that relates to an experience you've shared on vacation or to a place you plan to visit. Ask your local children's librarian for suggestions. Maybe you've taken the kids to Cirque de Soleil or the Big Apple Circus, if so check out "The Painted Circus" (www.kidscanpress.com), which features beautiful illustrations that play tricks on the eye — great to read together on a plane or at a relative's house.
If you've been to San Francisco, buy your American Girl book fans (www.americangirl.com) the "Happy New Year, Julie" story about a girl growing up around San Francisco in the 1970s who celebrates the Chinese New Year with her best friend. An added plus: It will be fun for moms to share what their lives were like "back in the old days" through these historically accurate tales. I also like the Mini Mysteries from American Girl.
No one should travel these days without a camera in his or her pocket — to capture all those funny moments that don't always end up in the family scrapbook. Even better, the kids can take charge of creating family vacation Web pages. The experts at Take Great Pictures (www.TakeGreatPictures.com) suggest the Olympus Stylus 770 SW ($379.95) because it is shockproof, waterproof, crushproof and only weights 5.5 ounces. For teens, check out the Casio EX-S880 ($249.95), which comes in bright colors and is about the size of a credit card. The Casio EX also features a YouTube Capture mode so they can upload videos to the Web. The experts suggest the Pentax Optio E40 (under $150) for kids as young as six.
No one, including kids, should travel without a lightweight, rolling duffel. Lands End (www.landsend.com) or L.L. Bean (www.llbean.com) offer them in a variety of colors and while you're at it, order a monogrammed fleece blanket for each child for those interminable car trips. I'm also a fan of fleece jackets and vests for travel because they're lightweight and dry quickly. You can find them everywhere, even for young kids. (Check out the selection at Patagonia (www.patagonia.com).
Happy shopping.
© 2007 EILEEN OGINTZ, DISTRIBUTED BY TRIBUNE MEDIA SERVICES, INC.