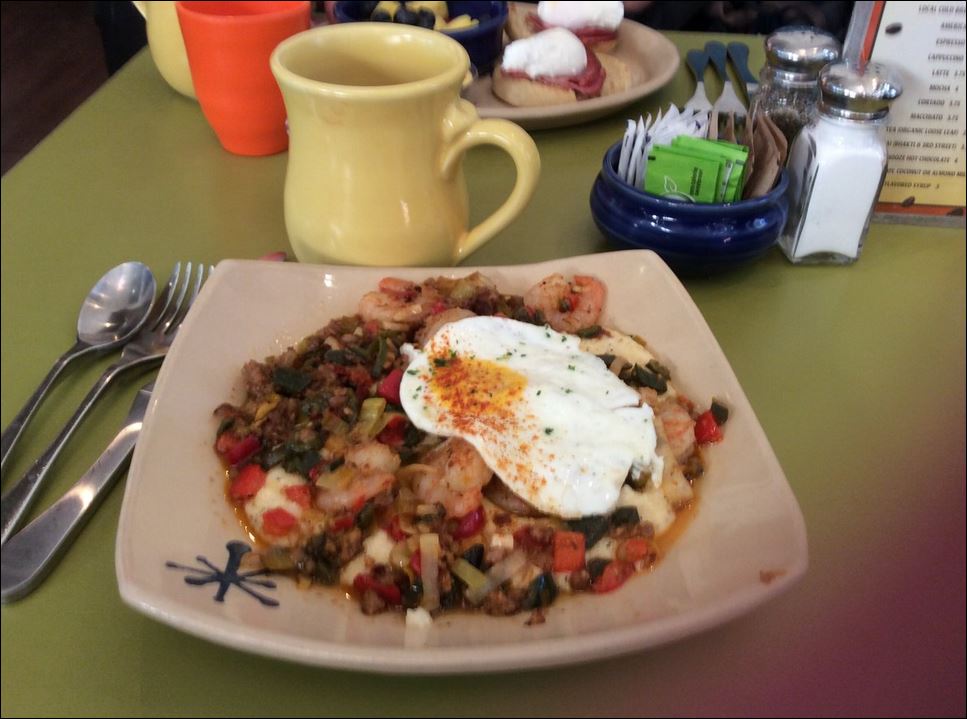 By Eileen Ogintz
DENVER, CO (Day Two) It's so hard to choose!
Everything coming out of the kitchen at the Snooze an AM Eatery in Denver's Union Station looks amazing—Shrimp and Grits, OMG! French Toast—fresh brioche stuffed with mascarpone and topped with vanilla crème, salted caramel, fresh strawberries and toasted coconut; pineapple upside down pancakes with caramelized pineapple chunks and cinnamon butter… eggs benedict with smoked cheddar hollandaise — and for those looking for especially healthy options, egg white Frittata and a Quinoa breakfast bowl.
Snooze, open from 6 am to 2 pm, delivers what it aimed to do when it started in 2006—provide "the best breakfast and lunch experience around" working with local purveyors and directing 1 percent of sales back to the local community, partnering with local organizations and running a business as sustainably as possible—even recycling used crayons into new ones that are donated to children's hospitals.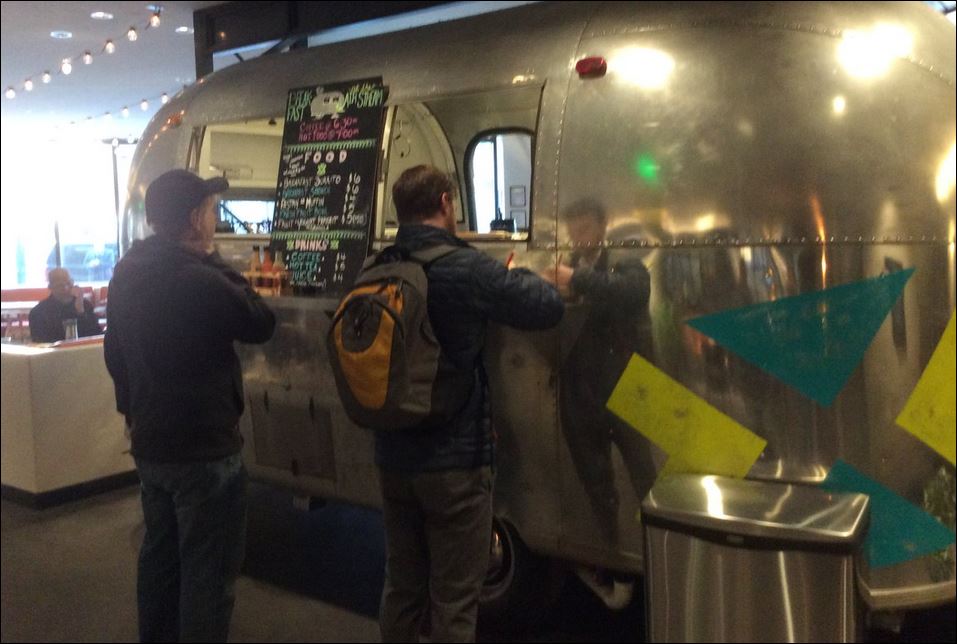 Union Station, the renovated 1914 Beaux-Arts train station reopened four years ago, has become the downtown hub for transportation (including the Light Rail to the airport) entertainment shopping and transportation. Kids love the jumping fountain in the summer, the music and events, restaurants like the Snooze and Next Door American Eatery (awesome salads and burgers) and more.
Denver, famously "the Mile High" city because at the 13th step of the Colorado State Capitol you are exactly 5,280 feet above sea level, has become a true foodie destination for all ages, whether you want Mexican, Italian, burgers, micro brewery or food trucks. Two hundred forty five restaurants opened just last year with a growing number of food trucks and farmers' markets in many neighborhoods. Many chefs, like those at Snooze, work directly with local farmers.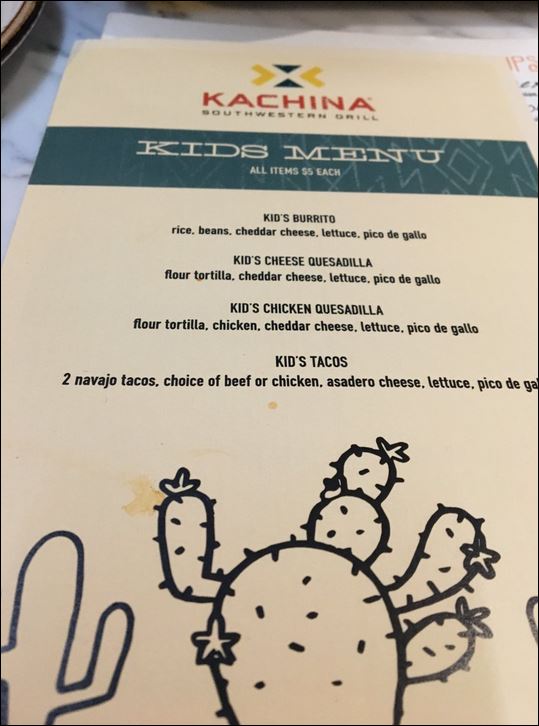 We really enjoyed dinner at Kachina Southwestern Grill right off the lobby of the Maven Hotel in downtown Denver where we are staying. I love the Kids Menu with every item $5 whether the kids want a cheese burrito, quesadilla or kids tacos.
There is everything from a Colorado Bison Empanada to Avocado Toast, crispy Quail legs to Navajo Tacos (take your pick of smoked chicken with charred tomato salsa) to pork complete with Brussels sprout slaw, even duck confit with pickled cactus.
Take your pick five different guacamoles (pineapple or bacon?) and five salsas (charred lime or charred tomato?) and main courses from tacos to enchiladas to veggie dishes to Colorado Striped Bass and adobo-marinated skirt steak. Yum !
We sampled more delicious Mexican eats at the popular Los Chingones — there are three in Denver — with everything from quesadillas and guacamole and tacos that the kids will like to kale salad chicken, cheese, veggie or the enchiladas habanero fritters. Have you ever tried a lamb neck taco?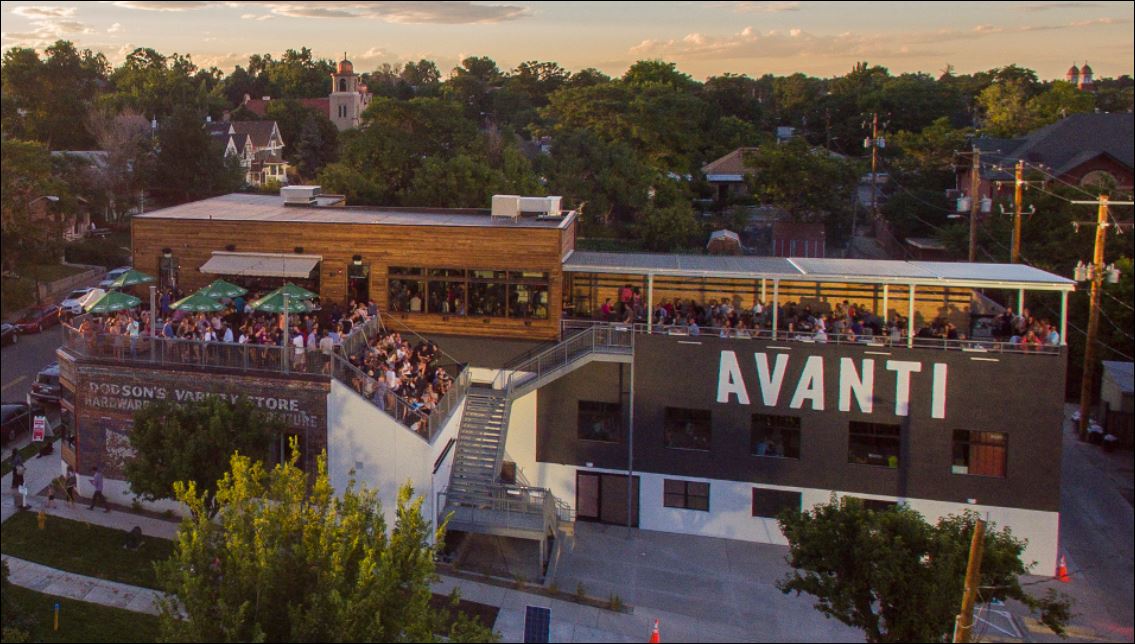 Families who can never agree on what kind of food they want—and especially teens—will love Avanti F & B with its hip vibe and seven different well-known vendors serving up Italian street foods (fresh pasta, lightly friend calamari to gelato) Venezuelan style arepas, burgers, sushi, pizza — and Kaya, which offers Asian street food. The adults will love all of the craft beers, including several "rotators" and 10-dollar cocktails.
Located in the ultra-happening Highlands area of Denver and close to downtown, this would be just as fun for lunch. Order a drink from the cocktail waitress and sit back while the tweens and teens peruse the offerings and make their choices. Maybe they'll even serve you!