By Eileen Ogintz
Tribune Content Agency
The young woman was standing at the grave of the grandfather she had never met.
We were in France at the Normandy American Cemetery and Memorial that overlooks Omaha Beach, where her grandfather – just 29 when he died, leaving behind a wife and two young children – is buried alongside thousands of young men who died too soon in World War II.
As Veterans Day approaches, I was thinking back to that encounter some eight years ago — and how powerful that visit was, a visceral lesson in the costs of war that kids and adults alike won't forget. There are 9,387 headstones, including markers for 1,557 unknown soldiers, 45 sets of brothers and three Medal of Honor recipients, including Theodore Roosevelt Jr., son of the president, and a 57-year-old general who led his troops ashore on D-Day and then died three weeks later of a heart attack. He is buried beside his brother, Quentin, who died in France in World War I.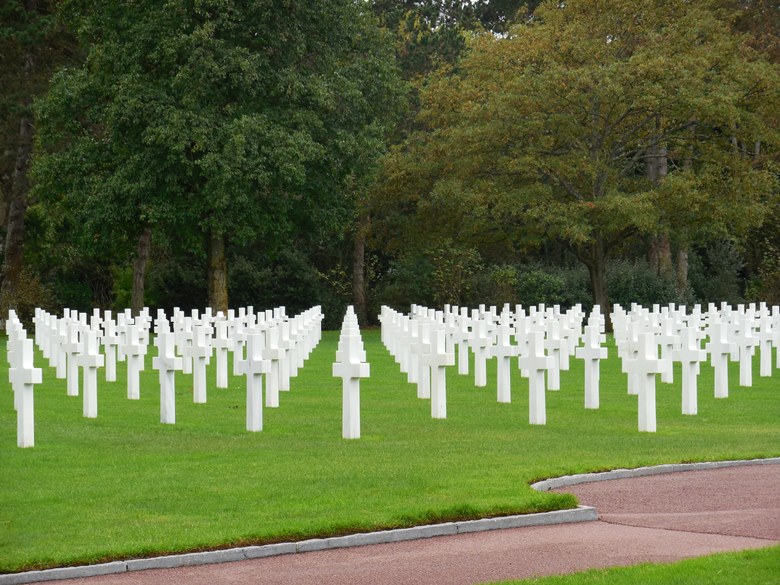 But all of the museums and the best films can't compare to showing the kids where the action took place on the beaches and in the huge German fortifications that stretched along the coast called "The Atlantic Wall." Kids clamor up on top of the giant concrete bunkers and then peer through the lookout over the coast at Longues sur Mer just as the German soldiers did just before D-Day.
We started our tour in Sainte-Mere-Eglise, where the men of the 101st and 82nd Airborne Divisions jumped into the darkness, landing in the trees, in flooded marshes and in a schoolteacher's garden. We saw the steep cliffs Army Rangers had to scale at La Pointe Du Hoc, halfway between Omaha and Utah beaches.
If Normandy is too far, consider the excellent National World War II Museum in New Orleans. Their exhibit, Expressions of America, which starts on Veterans Day 2022, is a first-of-its-kind nighttime sound-and-light experience that will immerse audiences in written words, songs, and personal reflections of the everyday men and women who served our country in every way imaginable during World War II.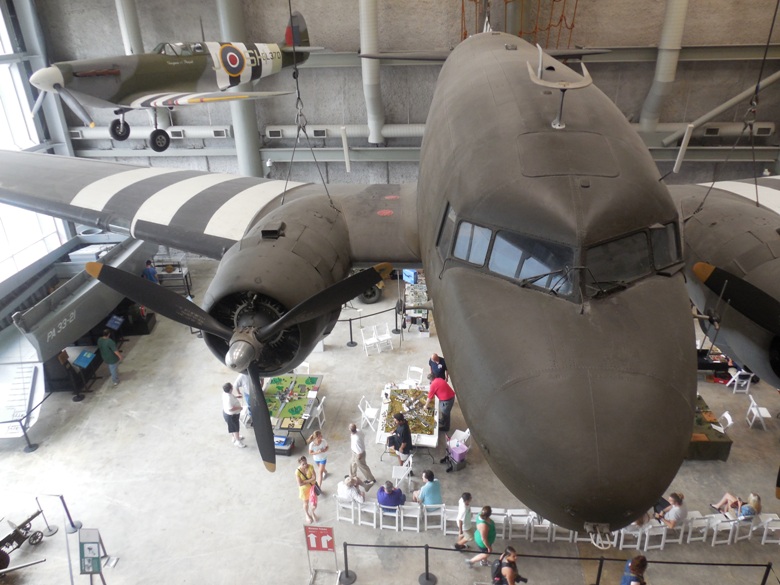 What are your kids studying this fall? Consider a visit to a military museum or battlefield that can engage their interest outside the classroom.
For example, if they are being taught about the Revolutionary War, consider a visit to the excellent Museum of the American Revolution in Philadelphia. For younger kids, I love Revolution Place, open on weekends, which enables children to imagine what life would have been like in this historic neighborhood during the 1700s with hands-on activities. Climb inside a soldier's tent; dress up in uniforms and learn about the women and children who were encamped with the army. There is free admission for veterans and Blue Star families during Veterans Day weekend, Nov. 11 to 13; Come the weekend of Nov. 5 and 6 for the living history event that recreates the British occupation of Philadelphia with the chance to meet soldiers, civilians, prisoners of war and spies.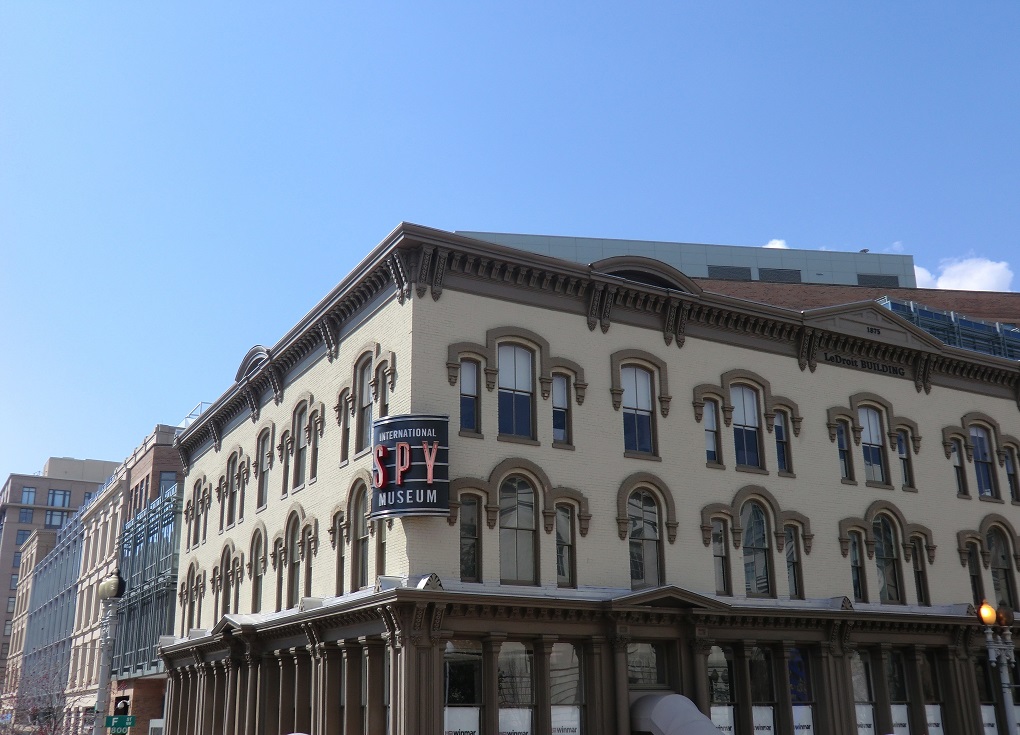 Speaking of spies, everyone loves the Spy Museum in Washington, D.C., where they can go undercover and test their spy skills at 17 digital and physical interactives. Check out all of the espionage artifacts. Spies, of course, have been key in every war.
If you are in Washington, DC., visit Arlington National Cemetery where some 400,000 veterans and their dependents are buried from the Revolutionary War on. There are also 17 military memorials in the nation's capital, including Women in the Military, the Vietnam Veterans Memorial and the African American Civil War Memorial. And we would be remiss if we didn't mention the Smithsonian National Museum of American History, one of my favorite museums. There are exhibits, including the Price of Freedom: Americans at War that explores ways in which wars have been defining episodes in American history. Consider the impact of war on citizen soldiers, their families, and communities. Don't miss George Washington's sword. ( If you can't visit, check out the exhibition website.
Another good interactive bet is The American Revolution Museum at Yorktown in Virginia with immersive exhibits explaining the Siege of Yorktown with a 180-degree surround screen and dramatic special effects. Visit a re-created Continental Army encampment to learn about the life of a soldier and take in daily demonstrations on medical treatment, camp life and cooking, and see firings of a flintlock musket. Explore a Revolution-era farm, based on a real-life 18th-century family, to help with chores in the house, kitchen, tobacco barn, gardens and crops. (Check out the History at Home programs with puzzles, recipes and more.)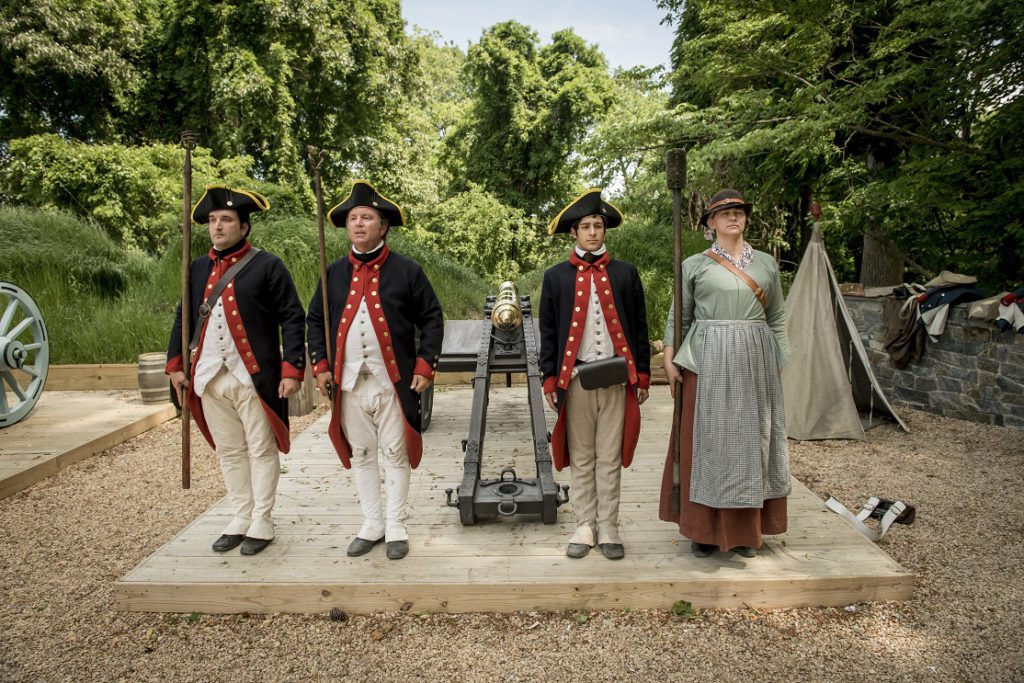 For those studying World War I, you can't do better than the National WWI Museum and Memorial in Kansas City, the world's most comprehensive WWI collection. New exhibits include Captured that explores the stories of some of the 9 million people who were held as prisoners of war. (There will be special activities on Veterans Day weekend.)
Civil War buffs certainly would want to visit Gettysburg National Military Park in Pennsylvania. The Battle of Gettysburg and the Union victory, of course, was a turning point in the war but at great cost, the Civil War's bloodiest battle, and the inspiration for President Abraham Lincoln's iconic Gettysburg Address. There are many ranger-led programs, including special battle walks and the Gettysburg Junior Ranger Program that helps to engage kids in what they are seeing. You can also take a virtual tour of the battlefield.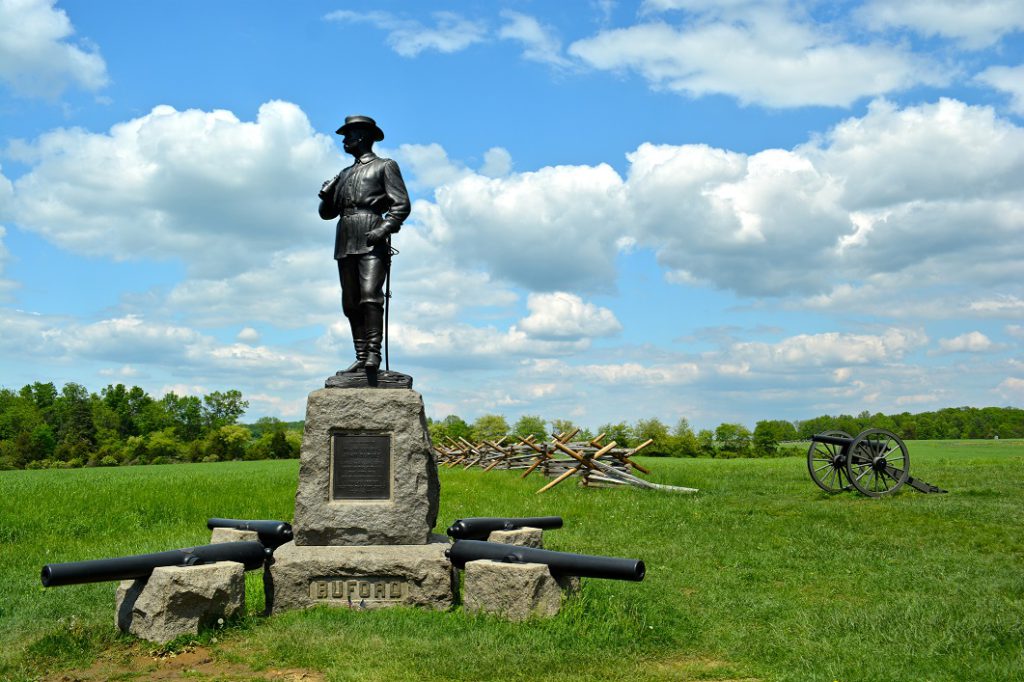 Wherever you go, make time to experience more than the museums, sites and battlefields. Stop at a farmer's market, for example. Take a hike or bike ride amid the foliage. We still talk about the local sausage served up on a crusty baguette at a market in Normandy.
Most importantly, talk to the kids about what you've seen. You'll be surprised at what they say.
(For more Taking the Kids, visit www.takingthekids.com and also follow TakingTheKids on Twitter, Facebook and Instagram where Eileen Ogintz welcomes your questions and comments. The Kid's Guide to Philadelphia and The Kid's Guide to Camping are the latest in a series of 14 books for kid travelers published by Eileen.)
©2022 Eileen Ogintz. Distributed by Tribune Content Agency, LLC.