Headlamps for camping, night hiking, or just walking the doggo can often be blinding to oncomers. Not with LoBeams.
These lightweight, rechargable headlamps can be clicked down into in "social mode" to for reading or something more intricate, like tying flies for tomorrow's fishing!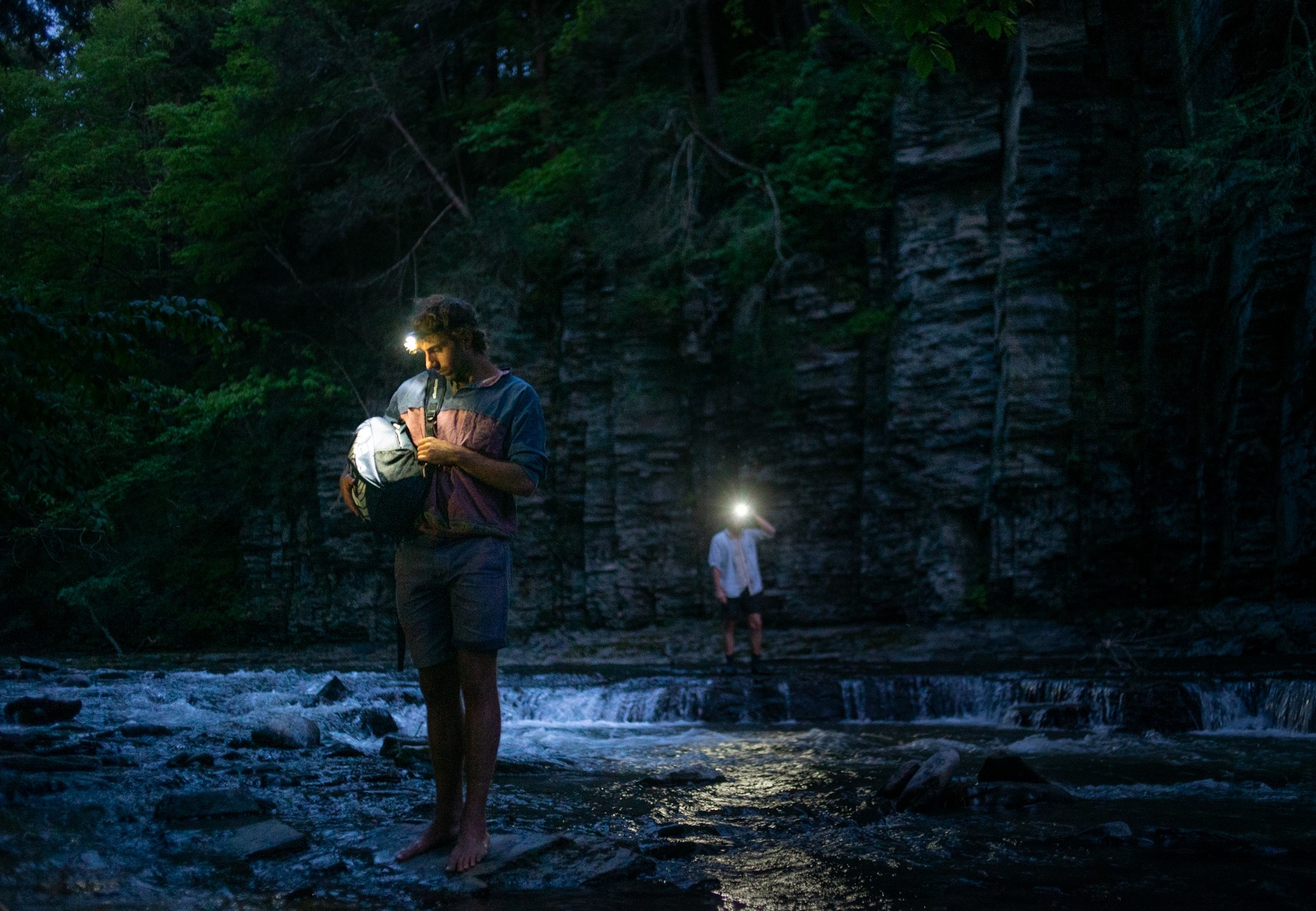 The headlamps are carbon-neutral — claiming 10x carbon offsetting for each headlamp sold. Priced at $59 with volume discounts offered.
LoBeans also auto-dim other people's eye level, so it doesn't blind them! Imagine wandering around the woods with friends and not accidentally ruining their night vision. An un-obtrusive red light points at your face while you're using it so other people can still see your face (new in headlamps).
The elastic and adjustable headband is ultra-reflective (so other people can see you from a distance, even from behind). LoBeams is rechargeable, so no more carrying around lots of AAA batteries while camping. And the charging cable is a mini-usb, the sort that most people have dozens of around their house.
You can unlock the headlamp for cool special settings (first 30secs of this vid). To do so, with the headlamp powered on, hold both buttons for about 2 seconds: it will flash green and then pink; release when it flashes pink.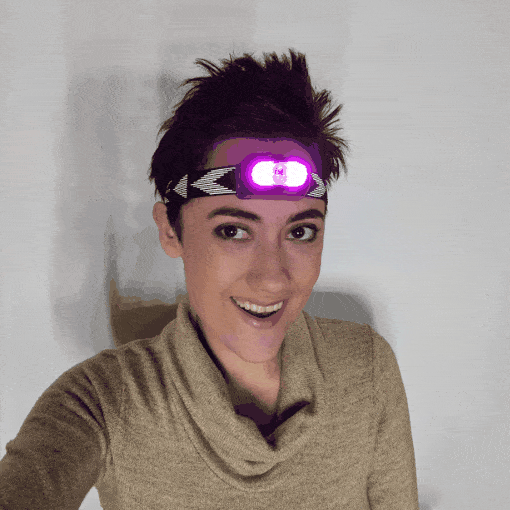 Once it's unlocked, you can set your own custom color. (Very fun for people out camping with friends or at a festival–imagine a group of friends wandering around burning man, able to spot each other because you're all using the same color–a purple or pink or teal light!). Instructions for setting this are at 1m30secs to 2m22secs in this vid. Just go to color mode (click the mode button until you get to the red light) and then hold the mode button to begin setting your custom color: tilt the headlamp to set your brightness, saturation, and hue (the three constituents of color), tapping the mode button at each spot to confirm.