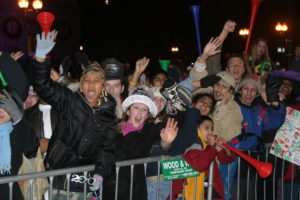 By Eileen Ogintz
Tribune Media Services
I woke up in a field of giant sunflowers, rolled up my sleeping bag, hoisted my backpack and happily went off to tour a nearby Spanish city.
Honestly, I can't remember anything I saw that day. I could never find that field again (though I do have a picture of it somewhere.) But I'll never forget that glorious I-don't-have-a-schedule feeling. Of course that was long before responsibilities – like children and jobs — curtailed my freewheeling travel style.
In fact, my kids can't quite reconcile the mom who always makes sure they've got a place to sleep when we're traveling, who always has an energy bar in her pocket for them, who prints out boarding passes the night before (so we're less likely to get bumped off crowded planes), who insists we get to the airport plenty early and who always packs a rain jacket (even to the desert) with such a carefree traveler without a credit card and charged cell phone at the ready. Remember your college semester abroad? Here's your chance to get a little of that I-don't-care-where-we're-going-as-long-as-we-have-fun spirit back – and surprise the kids in the bargain. I'm not suggesting sleeping in a sunflower field, though that could be a real adventure with the kids, I'm just suggesting a last-minute holiday getaway. And no, I'm not crazy.
So what if you've got to be at the in-laws for Christmas Eve dinner. (A new survey from DeLoitte suggests that a third of us will take two or more trips this holiday season.) So what if your budget is tight and you've only got a couple of days off. I'm telling you — and the other travel experts I polled agree — it's not to late for a last-minute holiday getaway, especially if you focus on what you're doing not where you're going. Take that trip to the in-laws. Turn it into a mini-vacation by staying at a hotel and showing the kids some city sights. "Big cities are the best for getting a deal this holiday," says Chris McGinnis, author of Expedia's "TrendWatch". Tip: Downtown hotels and those in suburban office parks that cater to business travelers can often be a good deal around the holidays. Check out Websites like www.hotels.com, www.quickbook.com or check your favorite city for listings of special holiday offerings.
Boston, for example, draws a million people to its kid-friendly First Night New Year's celebration. Check out Boston's Warm Winter Specials at www.BostonUSA.com and, until Dec. 30, you can stay for $199 at The Liberty Hotel (www.libertyhotel.com), Boston's newest luxury enclave – the kids will love that parts of the hotel were once a jail. Seattle has a lot of hip, kid-friendly hotels with plenty of room (www.seattlesupersaver.com) and an aquarium (www.seattleaquarium.org) to die for. Who cares if it's cold in Chicago when you've got your pick of museums, theater (how about The Second City, www.secondcity.com , where so many comedy stars got started, American Girl Place (www.americangirl.com) and bargain hotel rates (www.gochicago.com).
Pat yourself on the back for helping to contribute to New Orleans' recovery while enjoying all that the French Quarter has to offer over the holidays – more than 100 festivals and activities – and special Papa Noel rates starting at less than $100 a night (www.neworleansonline.org).
Certainly it will be easier – a lot easier – if you can drive, as the vast majority of us do during the holiday season, according to AAA. Maybe all you want is a couple of days at a country inn with the kids, one that touts special holiday discounts, treats and gas rebates (www.bedandbreakfast.com). See if there is a cruise leaving from a port not to far from your home. (Carnival, www.carnival.com, still has room on several of its holiday sailings for under $700 a person.) Discounters like www.cruisesonly.com and vacationstogo.com sometimes yield last-minute gems, suggests guidebook author Pauline Frommer, also the mother of two young kids.
It's not impossible either to score plane tickets even at this late date. Of course the more flexible you can be, the better. Can you fly on Christmas morning? Go to an alternate airport a couple of hours drive from your destination? "Shop by theme rather than destination — beach, snow, etc.," suggests Travelocity's Amy Ziff. Also recognize a deal when you see one, she adds. Since the average domestic ticket is roughly $380, grab them when you find some in that range. Consider going to Europe, suggests Expedia's Chris McGinnis. Sure the dollar is still as weak as ever, but you can score a business-class ticket for what coach costs in the summer and bargain hotel rates. Even better, "You'll be in Europe with the Europeans, not a bunch of American tourists," he says.
Buy a package that includes hotel, airfare and car. A visit to Cheap Tickets.com (www.cheaptickets.com), for example, will show you exactly how much you can save. Expedia.com says you can save as much as $200 per person on a 3- to 4-day package. Check out last-minute deals on Websites like www.lastminute.com .
And if your kids are begging to hit the slopes, choose a ski resort that is within driving distance or one accessible from a major city, like Denver or Salt Lake City. Save even more if you stay in Salt Lake City (www.skiutah.com) — only a half-hour drive to many of the state's ski resorts. Stay in Denver, www.colorado.com, (the JW Marriott Cherry Creek, www.jwmarriottdenver.com , has a good deal that includes a $50 gift certificate for the tony mall nearby and take the ski train (www.skitrain.com) up for a day at Winter Park (www.skiwinterpark.com). Let the kids test their mettle at the terrain parks at Echo Mountain (www.echomt.com) just outside of Denver (you can get a $29 lift ticket – less for kids – from 3 p.m. to 9 p.m.)
The best part: You not only get your getaway but the kids will see you as that adventurer you really are.
© 2007 EILEEN OGINTZ, DISTRIBUTED BY TRIBUNE MEDIA SERVICES, INC.