By Eileen Ogintz
Tribune Content Agency
Are you thinking snow?
Maybe you've already headed to the slopes. Colorado's Keystone Resort opened October 12, the earliest start in more than 20 years and Winter Park opened earlier than it has in its 80-year history. In fact, many resorts opened well before their traditional Thanksgiving weekend debut dates, and Thanksgiving travel was derailed when an early winter storm dumped snow across Colorado, causing massive flight cancellations.
Whenever you want to ski or ride this winter you can hit the slopes on a budget — as long as you plan smart. Obviously stay in a rental rather than hotel where you can prepare meals — the kids will be too pooped anyway at the end of the day to go to restaurants. Share with extended family or friends to save even more, especially popular vacation weeks. Save big on lift tickets by purchasing them through sites like Get Lift Tickets and Liftopia or buy online beforehand as part of a lodging-lift ticket package.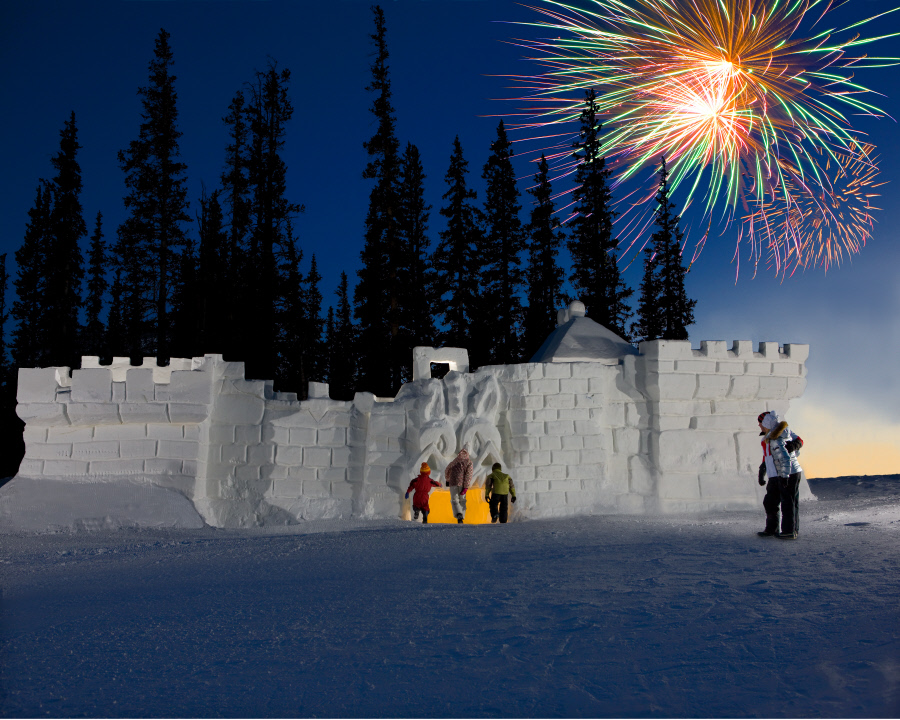 Families can save significantly on packages that include flights, lodging and adult lift tickets and rentals, said Ski.com's Dan Sherman. "Parents are able to take advantage of our lift ticket savings regardless of whether or not the kids are skiing for free," he said. "We also have lots of equipment rental programs where kids rent free with a paying adult rental."
And bundling flights and hotels or hotel and a rental car can save hundreds of dollars, adds Expedia spokesman Alexis Tiacoh.
Save even more by opting for smaller snow resorts — an especially good bet if your kids are little (smaller and less expensive ski school classes) or you are all newbies (less crowded slopes). The $30 GEMS card offers significant discounts, including 2-for-1 lift tickets at 11 Colorado resorts, including Arapahoe Basin, Cooper and Sunlight. (Here's what I said about a visit to Cooper, which is a half-hour but a world away from Vail, offering kids lessons as low as $69 as compared to over $200 at Vail.)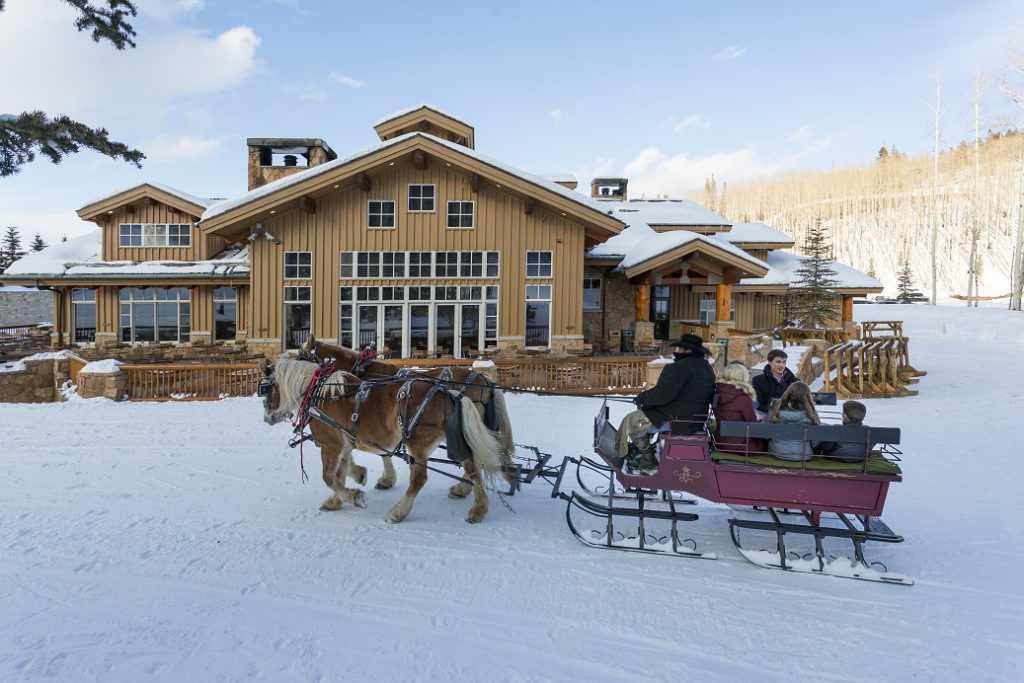 Utah families learn to ski and ride at Brighton because kids 10 and under ski free with a paying adult (up to two kids per paying adult). Grab discounted tickets for everyone and go Night skiing.
How about the Midwest for a change? Wisconsin has plenty of affordable fun in the snow options whether you want to fat tire bike on snow, skijoring (a blend of dog-sledding and cross-country skiing) and visit a smaller downhill resort, including Cascade Mountain and Granite Park Ski Area, a favorite among riders.
The Maine nonprofit WinterKids app offers an array of discounts for families heading to the slopes in New Hampshire and Maine on everything from lift tickets, rentals, gear and more for a membership fee of just $35.
January is Learn to Ski and Snowboard Month with deals across the country in 34 states. More than 600,000 children and adults have participated. Since the program started in 2009 — more than 150,000 beginner lessons last year in January. There are also programs to learn Nordic skiing. (Newcomers can win prizes by posting a photo from "first day lesson" and tagging it #firstdayfaces.)
In conjunction with Learn a Snowsport Month in January, Ski Vermont partners with the Vermont Governor's Council on Physical Fitness and Sports to offer the Take 3 Beginner Program at a reduced price of $49 (regular $129). That's three beginner lift tickets, three equipment rental packages and three beginner group lessons for less than $50. This offer is only available during January and only valid at participating ski areas; restrictions apply.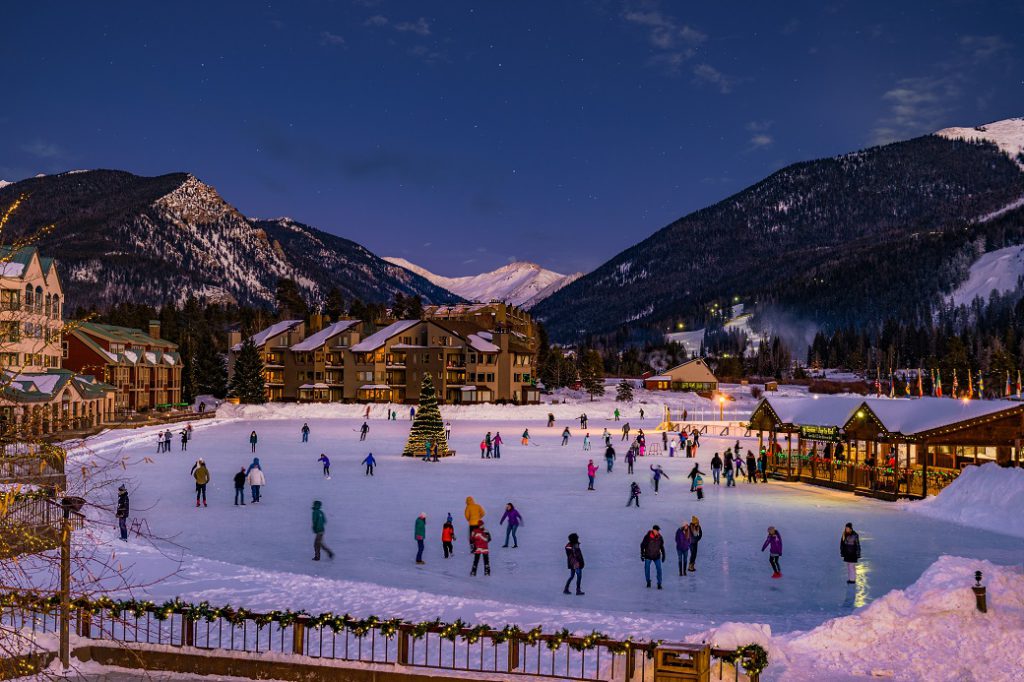 Ski New Mexico teams with KOAT-7 TV to offer youths 6 to 12 a $50 beginner package during January. More than 7,000 children have benefited from the KOAT Kids Learn to Ski & Snowboard program.
The good news is that throughout the season, there are many kids-free deals, especially for young children but increasingly for those up to age 12 in conjunction with lodging packages. Even pricey Aspen Snowmass offers free lift tickets with an equipment rental from Four Mountain Sports for children between the ages of seven and 12, as long as you book a package with lodging through Stay Aspen Snowmass. And it's valid January 1 through April 21, 2020, a savings of more than $100 a day per child. Kids aged six and under always ski free.
If your kids ski rather than ride, those who book a winter package at Deer Valley in Utah, known for some of the best food in Ski Country, give kids 12 and under a free lift ticket with a paying adult. If you are newbies at Deer Valley and other resorts, you can purchase a less expensive beginner pass for the easiest slopes near the bottom of the mountain. (Deer Valley is one of the few resorts left that doesn't permit snowboarding.)
Keystone, one of the closest resorts to Denver, offers some of the most extensive complimentary activities off the slopes (including the world's largest ice fort at the top of the mountain). It also offers kids 12 and under free lift tickets as long as you book a two-night stay. (Make sure to read the fine print!)
The best deals, if your kids are in the right grades for free lift tickets, are passport programs offered everywhere from New York (third- and fourth-graders), Vermont (fifth-graders) to Colorado, Idaho and Utah (fifth and sixth grade). All you pay is a processing fee.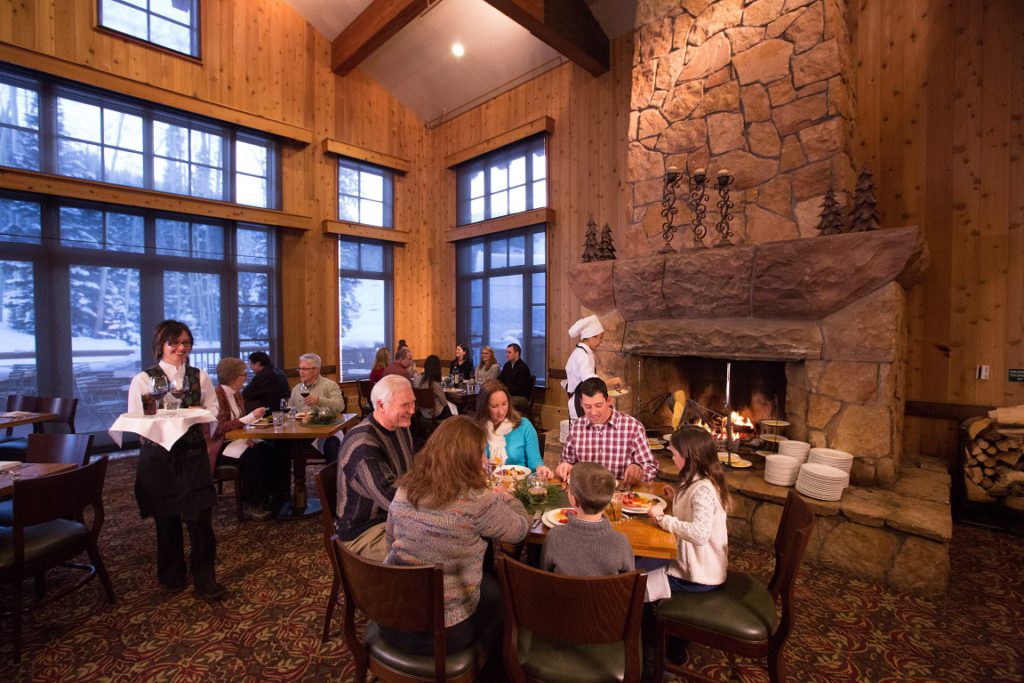 If you are new to snow sports, borrow and rent what you will need — clothing as well as gear — until you are sure this is something your family will like. (You can rent gear, including helmets, from companies like www.skibutlers.com and www.blacktierentals.com where kids 12 and under rent free at certain resorts for five days with an adults rental.) You can also find deeply discounted ski clothing at used clothing shops in ski towns.
A tip from snow loving families: Take a day to adjust to the altitude, making sure everyone drinks a lot of water and uses plenty of sunscreen. That first day, play in the snow, go ice skating, snowshoeing or tubing. It's a lot cheaper than a lift ticket.
The next day, you all will be rested and ready to go. In their pockets, make sure the kids have lip balm, sunscreen and a snack and sunglasses (for when they take off their goggles). Hand warmers that go inside waterproof mittens are always a good bet for small hands — and big ones too.
See you on the slopes!
© 2019 EILEEN OGINTZ
DISTRIBUTED BY TRIBUNE CONTENT AGENCY, LLC.