There comes a time in every skier's life when they're ready to move on from renting gear every time they ski and instead want to purchase their own gear. That's an exciting transition.
While ski rentals are great, there's something special about owning your own gear, having the flexibility to take it skiing whenever you want, and learning to service and take care of it.
But, on the flip side, it can be an intimidating plunge to take as well. Buying your own gear is a significant investment, and you're forced to live with your decisions permanently, instead of trying something else when you rent next time.
So it's really important to make sure that your new skis and boots are a perfect fit for you and your skiing style. Don't worry though, we've got plenty of tips to help you make sure that you love whatever you pick. We'll start with some general directives, and then give you some very specific things to look for.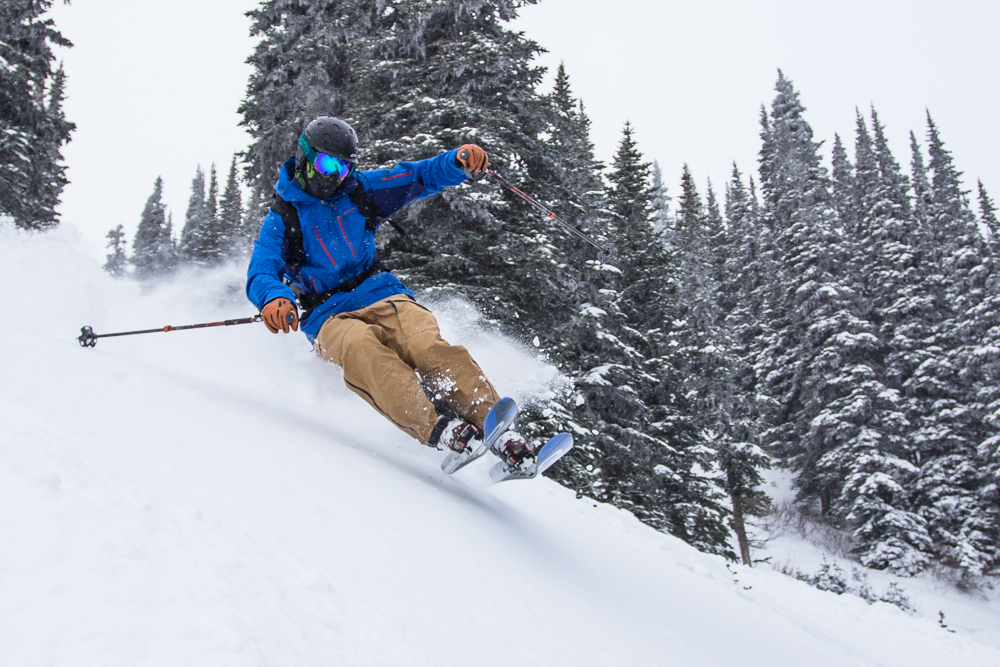 Date your skis, marry your boots
This is the most important, and hardest to prioritize aspect of buying your own ski gear. On paper, a new pair of skis and a new pair of boots cost about the same upfront. But down the road, your boots will always be more important. Boots are the most personal part of the ski equation, and you want them to be perfect. It's fun to try new skis, and it's easy to get deals on previous year or used skis.
You can flirt and mess around with different skis all you want. But you need one pair of boots that fits you superbly and keeps you happy all day. A good pair of boots can last you a decade or more and still perform as well as they did when you first bought them. So shell out extra for a professional boot fitting from a good ski shop.
How to get boot fit
So, you get it, you're ready to make a long-term commitment to a pair of boots, but how do you narrow down the pool and figure out which ones will keep you happy for years? Luckily there is a whole class of people who have dedicated their lives to getting your foot into the perfect boot—ski boot fitters. So don't just buy those boots that your buddy says are "totally rad." Instead go to a pro who can analyze your foot, talk to you about your skiing style and goals, and then help you find and customize a boot that works well for you.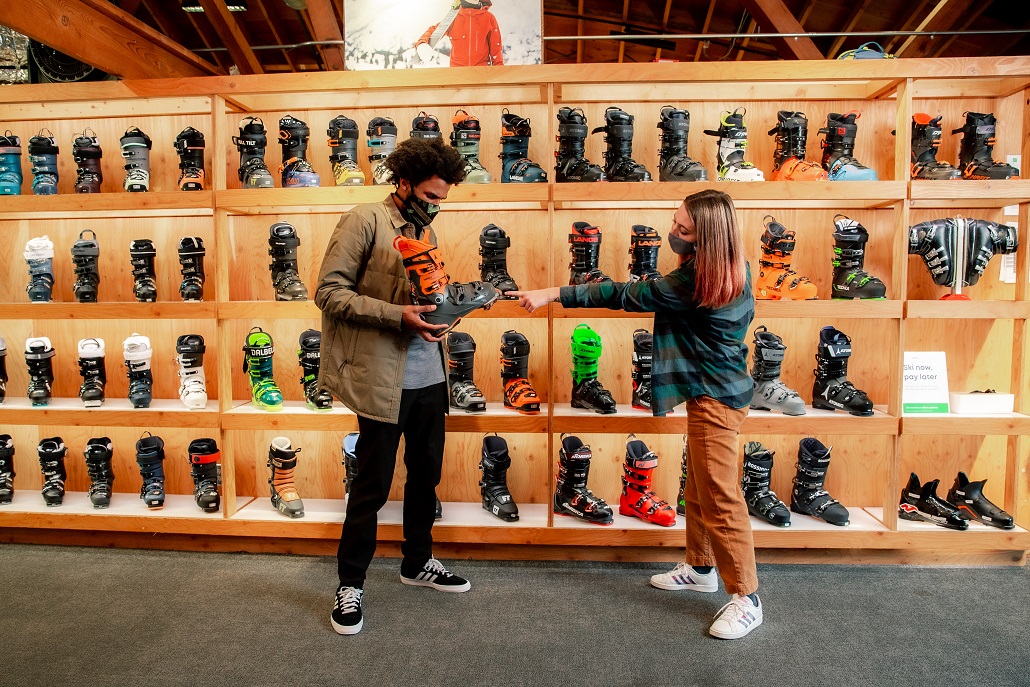 There's a reason that experienced skiers will travel for hours to go to their preferred boot fitter, it's just plain worth it. But come in informed and ready to help your fitter find a good boot for you. It helps if you know the make and model of boots you've used before, and how well they fit you. And it also helps to know your goals as a skier. How much do you ski inbounds? How much do you tour? What is your favorite kind of terrain? How much do you weigh? All of these factors will help a good boot fitter figure out what boot is perfect for you. For example, if you split equal time between touring and skiing inbounds, a boot like the Scarpa Maestrale RS might be perfect, but if you just want to ski all-mountain and terrain parks, the Full Tilt First Chair 130 might be a better choice. A well-informed boot fitter is better able to help you get in a boot that will work for you for a long time.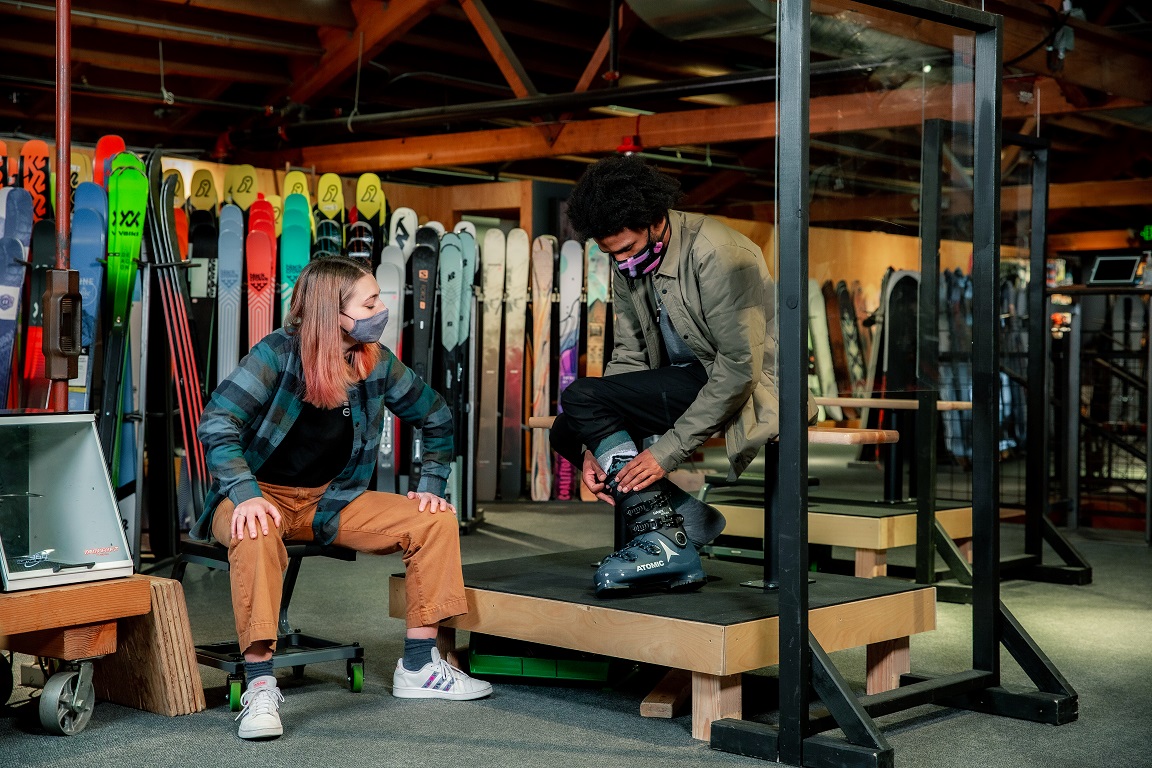 How to choose skis
Just because you're dating your skis doesn't mean that your decisions don't matter. And, while there aren't "ski fitters" most ski shops and good online retailers have staff members who are very experienced at helping folks choose new skis. So don't just rely on online reviews. Instead, have a real conversation with someone, either on the phone or in person. And just like with your boots, come prepared. Know your height, weight, terrain preference, and goals before you walk into the shop. And knowing what skis you've tried, in what lengths, and how they felt to you, makes even more of a difference here. Make a list of every ski you've rented and demoed, and summarize your impressions of them. That will help give the shop employee valuable context and narrow down what sort of skis you're looking for.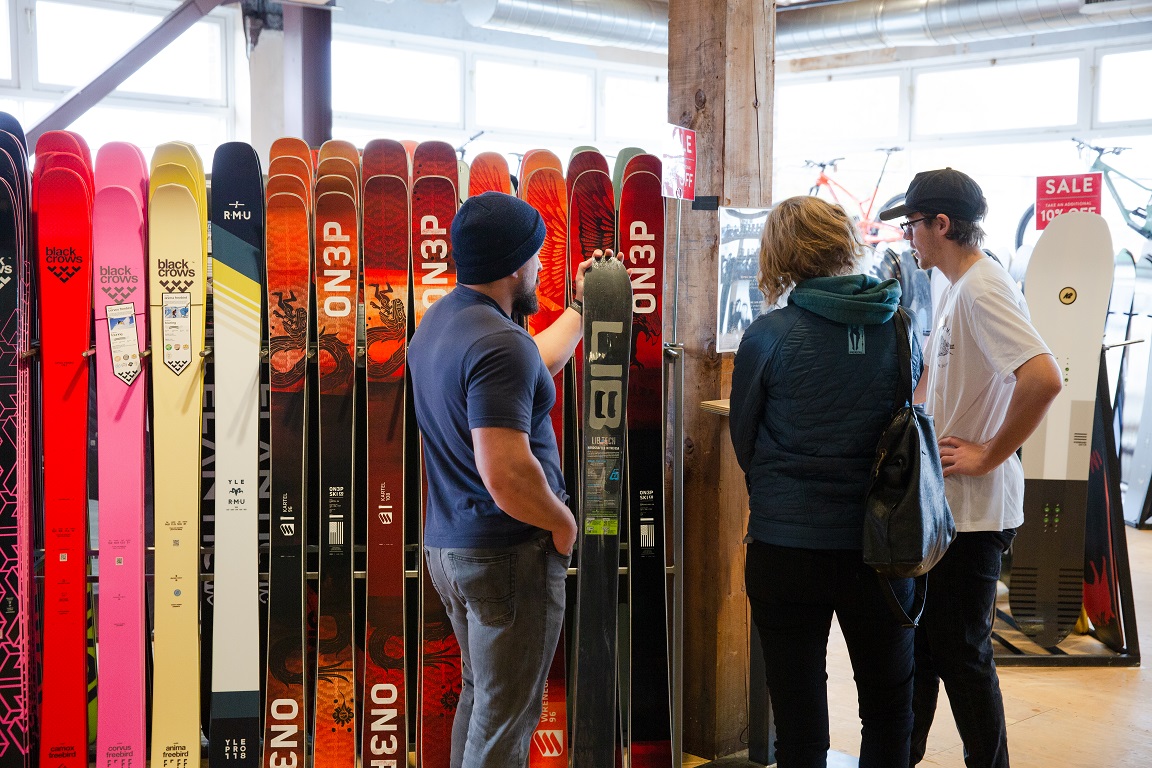 It's also important to not get hung up on brand or brand image. Those are just products of marketing, and often don't reflect how specific skis actually perform. Just because Line has a reputation for making park skis doesn't mean that their Sick Day 94 isn't a great, versatile, directional all-mountain ski. But if you can come into the shop and say something like "I really enjoyed the Dynastar M-Free 108, but I'm looking for something a little lighter" the shop can help you find something that feels similar and fits your needs.
It's easy to get overwhelmed shopping for new gear, to get buried in minutia. But that's why ski shops exist, to help you find skis and boots that fit you perfectly and mesh well with your ski style. So come prepared with good information and questions, and you'll leave with a setup that will leave you smiling wider with every turn.