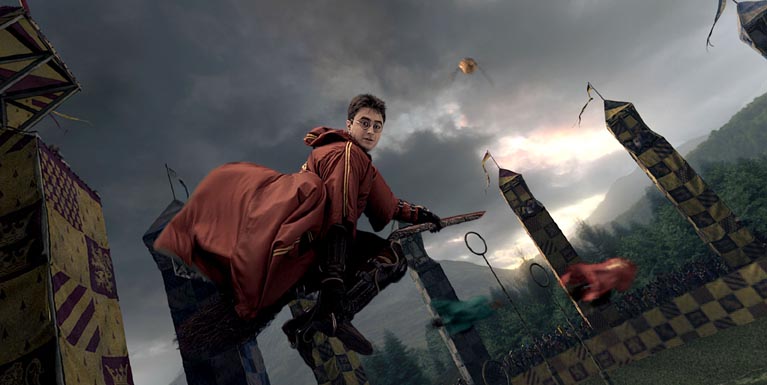 Finally! And just in time for summer vacations–June 18 to be exact–Universal Orlando says that the much-anticipated Wizarding World of Harry Potter will open. (www.universalorlando.com )
I know fans–including some in my family who are in their 20s–can't wait. It's going to be interesting to see if those who thought they'd outgrown Orlando's attractions return for Harry Potter and the Forbidden Journey, considered the heart of the Wizarding World. To be clear, Harry's world is within Universal Orlando and won't require an extra ticket, though you might opt for a package that will get you in early or at least stay on-property so you get front of the line access. Here's something that may encourage your grown or nearly grown kids to travel with you this summer and while you are at it, relive their childhoods riding Splash Mountain across town at Disney World.
The buzz seems to be about Forbidden Journey, with sets and special effects through which you supposedly "meet" Harry, Ron and Hermione, fly over Hogwarts castle with Harry, escape a dragon attack, play Quidditch and more. "What we have done will forever change the theme park attraction experience,"  Mark Woodbury, president of Universal Creative, promised in the announcement of the opening.
At the very least, let's hope it lives up to the Hype.