By Eileen Ogintz
NEW ORLEANS (DAY 1 OF 3) — I hear the guns and the planes; the bombardments go on all through the day and night. But more people get sick—malaria, denge fever, etc—than get shot.
Welcome to The National WWII Museum's newest exhibit: The Road to Tokyo which retraces the soldiers' journey from Pearl Harbor ultimately to Tokyo Bay by way of New Guinea, Southeast Asia, the Himalayas, Buma, Pacific Islands, China, India and Alaska. We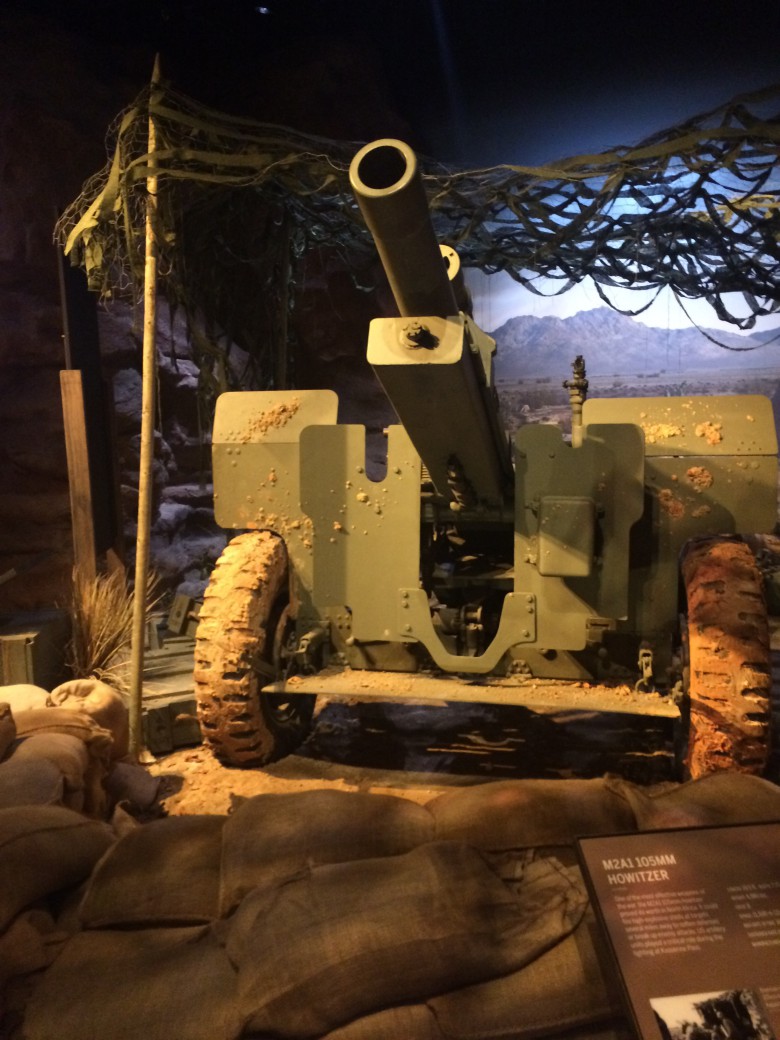 stand on the "bridge" of the USS Enterprise, the aircraft carrier that was so critical to the Allied efforts in the Pacific. We walk through "Green Hell" in Guadalcanal complete with towering palm jungle. We learn the story of the Seabees, who built roads and airfields out of dense jungles, and about nurses and medics who treated rampant tropical illnesses. There is even a recreated landing site on the island of Tarawa. The final gallery shows scenes of the aftermath of the atomic bomb—and pilot Paul Tibbets' flight log aboard the Enola Gay that dropped the firsrt atomic bomb on the city of Hiroshima.
In just 15 years, the National WWII Museum in New Orleans (a privately run, nonprofit institution) has grown from a single exhibit hall to a multi-pavilion institution that is one of the city's top tourist attractions, with more than 100,000 artifacts, one of the world's largest collections of WWII oral histories (more than 8,500 personal accounts). The immersive exhibits tell the story of the American experience in World War II on the battlefield and at home. The museum also offers educational programs that include trips to Normandy and Hawaii.
Kids, museum officials say, are fascinated by the handwritten letters as no one writes letters anymore—they don't even learn cursive in school. There are diaries, photos, the hammocks sailors would have slept on and notes that Fred Oberman wrote on scraps of paper hidden in a tobacco cannister that documented the hellish treatment prisoners of war faced at the hands of the Japanese.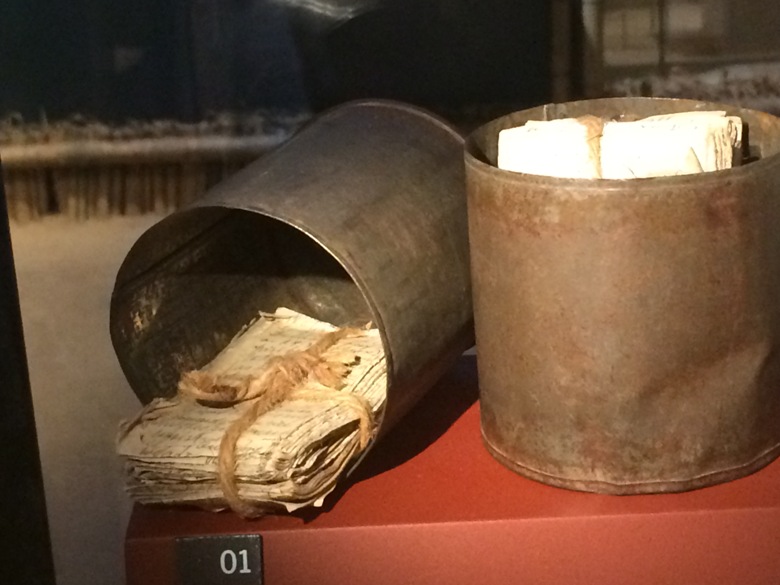 Visitors begin their journey on a replica Union Pacific train—one new WWII recruits would have taken to boot camp. They can choose a soldier's story to follow at computer kiosks—an African American soldier who survived Pearl Harbor and experienced discrimination throughout the war, (there is an exhibit that will soon travel about the African American Experience called Fighting for the Right to Fight). Other stories follow a Japanese-American soldier whose family was interned, a nurse, a home front worker, a marine from Alabama and Eugene Sledge, who fought in heavy combat in the Pacific and went on to write a classic war memoir: With the Old Breed: At Peleliu and Okinawa. With the tap of the digital dog tag, visitors learn more of their story as they make their way through the galleries and and see how the war impacted individuals–even children. Rosemarie Weber was living with her parents in the Philippines and went through the war as an internee in the Santo Tomas prison camp, where she witnessed Japanese cruelties, including executions.
There are more than 400 artifacts in the 10 galleries – everything from a P-40 Warhawk to the final letter one G.I. wrote home. Three Medals of Honor are on display, one of which honored Navy Seaman First Class Johnnie David Hutchins of Weimer, Texas, who was just 21 years old when he was killed in action aboard LST-437 during the assault on New Guinea on September 4, 1943. A bomb struck the bridge, wounding those inside and leaving the ship exposed to an advancing torpedo. Although mortally wounded, Hutchins grasped the ship's steering wheel and maneuvered the vessel clear of the approaching torpedo.
Ordinary people doing extraordinary things—perhaps that's the most important lesson here and downstairs in the Road to Berlin: European Theater Galleries that opened in December 2014. More than 416,000 Americans died in combat during the war. "They were average joes, not a lot older than the school kids who visit, faced with extraordinary circumstances," explained Collin Makamson, the Museum's Student Programs Coordinator.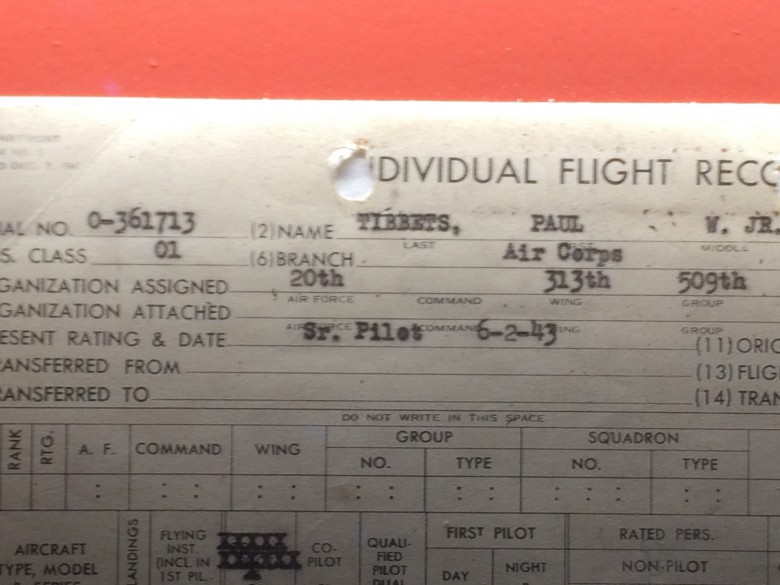 "It's their personal stories," he said, along with the immersive exhibits, that make the history come alive for young and old visitors alike.
Here we're in North Africa and in Sicily as the Allies attack. We take part in a virtual mission briefing and see a patch of beach strewn with what soldiers left behind on Normandy—created from what was described by famous war correspondent Ernie Pile as he walked the shore in the hours after the D-Day Invasion –family photos, tooth brushes. Kids love the interactive table. The goal is to create lifelong learners, museum officials say, to encourage young students to understand both the history and worldwide impact of World War II.
There are many different ways to engage kids in history here:
— A weeklong summer Student Leadership seminar in New Orleans where high school students from around the country learn the challenges that faced those in command and debate alternative courses of action
— Normandy Academy takes students on an overseas education adventure after they study all aspects of the planning, preparation and execution made in the D-Day invasions of Normandy.
–The new Pacific Academy in Hawaii—a four week summer educational experience offered to college students in partnership with Hawaii Pacific University, earning credits where they learn from top military history professors as well as visiting historic sites
— The WWII Robotics Challenge for middle schoolers where they program their LEGO and MINDSTORM robots to overcome obstacles and solve WWII logistical challenges, like procuring food for soldiers.
–The Museum is the official Louisiana sponsor for National History Day, a national historical research contest for students in middle school and high school. Students choose topics, conduct research and create presentations by making documentaries, websites, performances, exhibits and more.
— The Museum's annual national Student Essay contest for middle school and high school students now receives 5,000 essays a year from all 50 states and military bases and territories around the world. They are challenged to respond to a specific writing question, taking inspiration from events and lessons from WWII history. The essay is judged by museum educators.
— Summer Teacher Institute where teachers spend a week at the Museum their first summer and then a week overseas (Normandy, Pearl Harbor or Warsaw the next summer. The Summer Teacher Institute, which will equip these teachers to train 4,200 more in the use of Museum-created classroom curriculum, will build the country's preferred source of WWII curriculum. There is also a Science Middle School weeklong institute exploring ways to teach science in the context of history and literacy.
Plans are underway for The Hall of Democracy, WWII Media and Education Center that will take advantage of the museum's collections and research capabilities, including a family WWII history research section.
Soon visitors can go out on PT 305—a Higgins boat that was built in New Orleans and is being restored by volunteers who include kids.
World War II Veteran Joseph Heintz, a retired French teacher, is doing a volunteer stint at the museum answering questions. He's 92 and says kids "are amazed I'm still here." But once they know he fought in World War II, "They're more inquisitive than adults," he said. "They have millions of questions and that's a good thing."