By Eileen Ogintz
OCHO RIOS, Jamaica — "You call to everyone and everyone calls to you," says Captain Gregory Chance.
"That's what's different about Jamaica," he says, "Everyone is so friendly. Even if you don't know the person, it's common courtesy to say hi — "IRIE, MON," is the greeting which means, "everything OK." You inevitably reply: "Ya mon."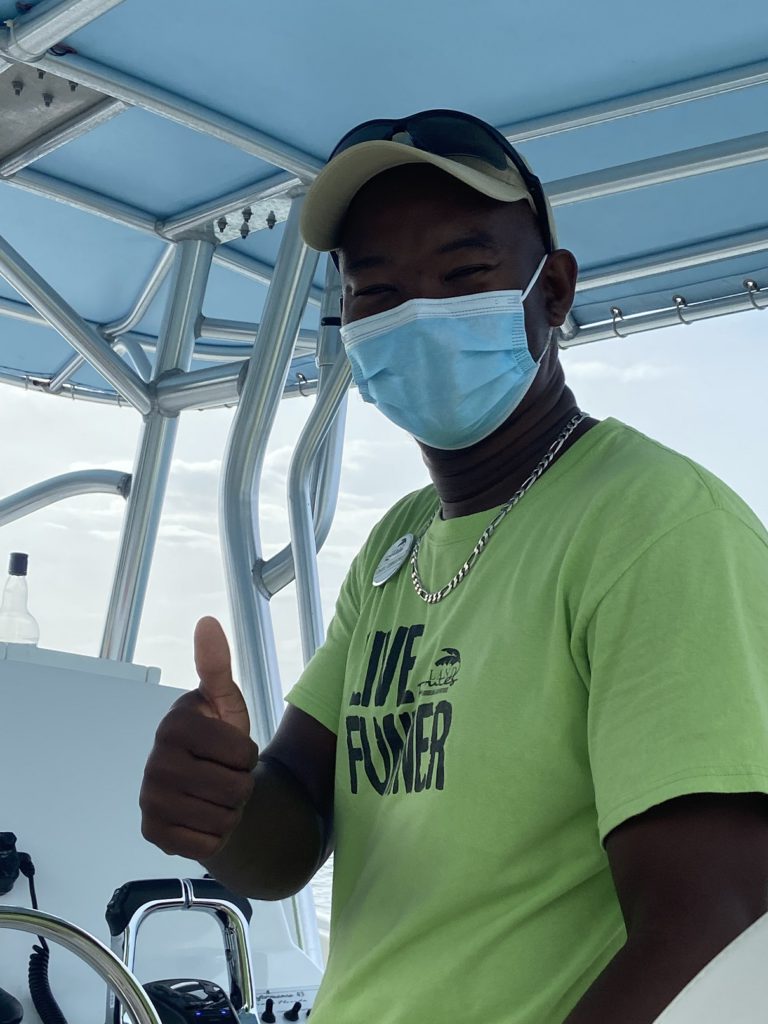 We are on a late afternoon special excursion with Captain Gregory and Carl Sawyers of Island Routes Powerboat Adventure Charter, both dads in their thirties who have been cruising these waters since they were kids. 
We are staying at Sandals Royal Plantation, a 75-room resort near a much larger Sandals Ocho Rios, where guests can go for restaurants and golf if they choose to leave the peaceful ambiance here. Island Routes will take guests on all-day or shorter power boat excursions (at an extra cost – Sandals is an all-inclusive resort).
This excursion, just for our family, was the type added during the Pandemic for families who wanted a more personal experience. Typically, we would have gone during the day with a chance to snorkel and climb the 560 steps up the famous Dunn's River Falls popular with locals and visitors alike. Others opt for a party cruise aboard a large Catamaran with guests from both Sandals resorts aboard.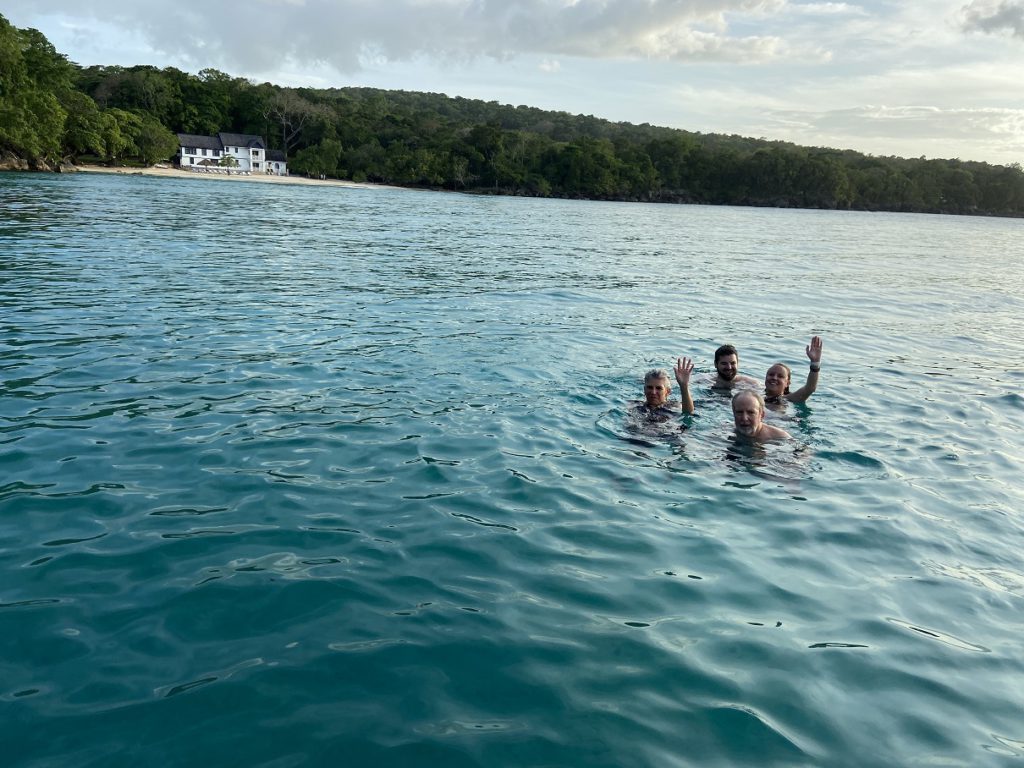 Instead, we cruise around the north side of the island, past big resorts, luxe private villas and kids slipping and sliding on giant water structures at a beach popular with locals. We stop for a swim at Frank Fort Cove and are treated with the site of a giant sting ray swimming up to the boat. "The water is so clear and clean here," says Chance, who has been swimming here since he was a kid, "You just feel different after a swim here."
We certainly did—The Rum Punch probably helped. Dinner is beach-side which has been transformed from a popular lunch spot with white tablecloths and candles. We dig into ceviche and Lobster bisque; pasta with shellfish, surf and turf and another fish dish seasoned with the popular (and hot) red bonnet spice.
Ya Mon.