By Eileen Ogintz
SINTRA, Portugal — The Castle of Love or The Castle of Sorrow?
Both actually. We're at the Park and Palace of Pena in Sintra, about 18 miles northwest of Lisbon, visiting the top historic monument in Portugal – a Unesco World Heritage site attracting upwards of 7,000 visitors a day — at the top of a small mountain where an "enchanted" forest has grown with 4,500 different species of trees and plants. 
Portugal is becoming an increasingly popular tourism destination for Americans, and TAP Air Portugal is greatly expanding its service from the USA this spring and summer.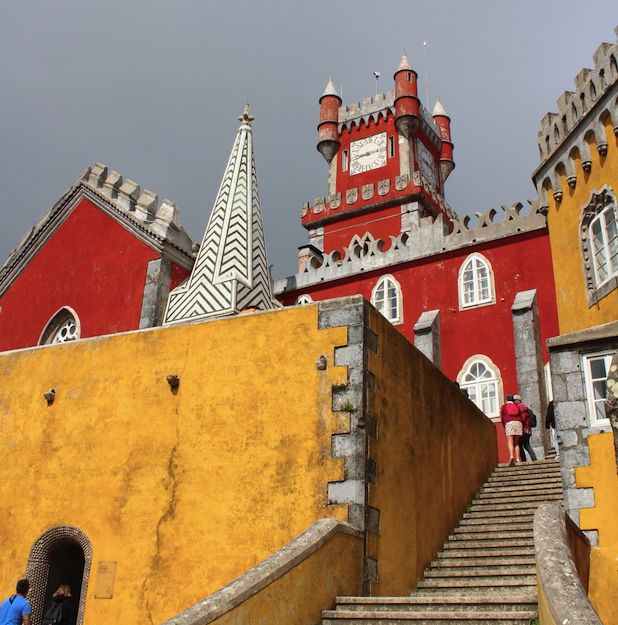 Until the monarchy decamped to Cascais, on the Atlantic coast about 20 minutes away (because the king at the time preferred the seaside), Sintra was the home of kings. All kings had palaces but none more famous or arresting with its mishmash of architecture styles than the Palace of Pena that includes a 15thCentury monastery, Gothic arches, Moorish tiles and domes all with spectacular views down the mountain to Cascais, Lisbon and the sea.
The story: Much of the palace was first built by King Manuel in the 15thCentury who was inspired to convert the monastery after seeing Portuguese ships return from India with spices, explains our engaging tour guide, Eduardo Nobre, founder of Seagull Tours.
Nobre, who holds dual American and Portugese citizenship, specializes in individualized tours for Americans. The goal, he explains, "is to make sure everyone at the end of the day has done something they've enjoyed and want to do."
To that end, he works hard to make what could be a dull story engaging—thus the palace of sorrow or romance—it's up to the visitor to decide.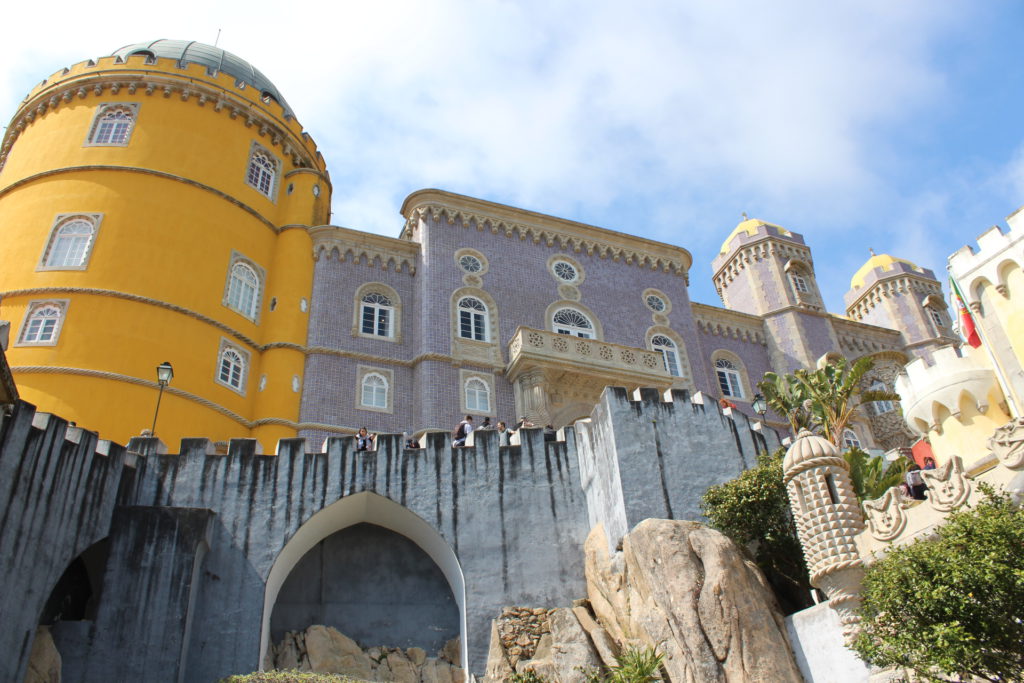 The palace was reduced almost to ruin by a great earthquake in 1755. In the 19thCentury, Ferdinand II, a German prince, married Queen Maria II of Portugal. He loved his wife and was passionate about art, music and architecture and wanted to build her a perfect palace. He was fascinated with the ruins of the old palace and decided to rebuild it. It was his idea, in fact, to import specimens for his enchanted forest as in those days; he couldn't take her to see the Black Forest that he loved in Germany.
He worked on the palace for 25 years. "The architects hated him because he was such a perfectionist he was always changing everything," explained Nobre, as we walked around the outside terraces that wound around some of the massive palace.
But then Queen Maria died in her mid 30s giving birth to her 11thchild, who also died. She never saw the castle completed, though her family had lived here part of the time — thus the "castle of sorrow". King Ferdinand II lost interest in the project for more than a decade—until he met his second wife, an American Opera singer. She convinced him he should finish the palace as a tribute to Queen Maria.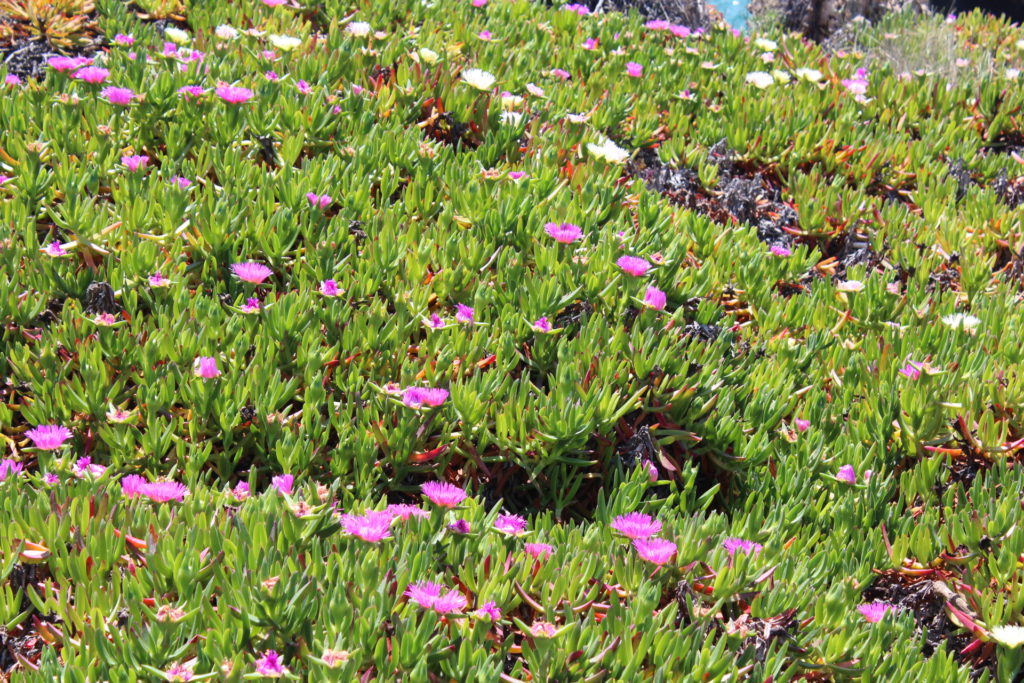 Ironically, his kids didn't want their stepmother to live in their mother's palace so he ultimately built her a palace elsewhere on the expansive grounds, which also are considered a symbol of fertility. Because of the microclimate, what had been a barren rock hilltop was transformed into historic gardens with lakes, stables, bridges, an aviary, even a Tea Hill—an experimental tea plantation.
Today visitors can see some of the original rooms where the royals lived, played and did business and some of their belongings—fantastical chests, Chinese porcelains, paintings, including canvases painted by King Carlos, and tapestries (none of the children's rooms or belongings are as yet open). Visitors wander around the different levels of the terraces and through the gardens below.
People have taken a train from Lisbon and then a bus up to the castle (save time by buying tickets in advance). If you want to see as much as possible, book a tour guide like Nobre, who can save you time and money by getting tickets ahead of time, taking you at times when the crowds don't hold you up and more. You may spend more in terms of time wasted trying to guide yourself.
But what is most fantastic is the huge castle itself in rainbow hues of red and yellow with hand-made Moorish styles on the walls, turrets and domes, gargoyles (who were said to ward off evil spirits) outdoor courtyards and terraces where it seemed nearly every visitor was busy taking selfies.
Definitely an Instagram-worthy place to visit!