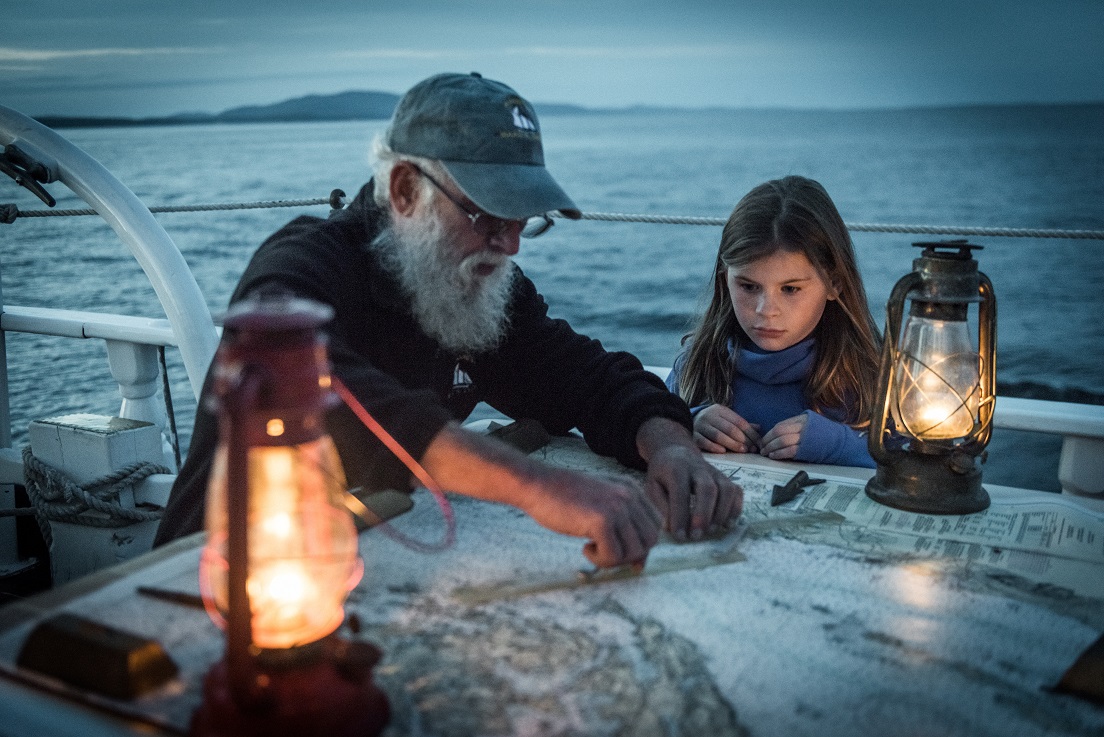 By Eileen Ogintz
Kayak or sail? Maybe you'd rather hike, bike or spend a week camping. Maybe you'd rather outlet shop till you drop and sample all varieties of sea food. And then go out on a whale watch. If you are lucky, you might see some adorable orange-beaked Puffins. Let's not forget the chance to see all of the stars at night.
Welcome to Maine, the northernmost state in New England and the easternmost state in the continental U.S. In fact, visitors to Acadia National Park often make a pilgrimage to the top of Cadillac Mountain to see the sunrise – the first place the sun rises in the continental United States. Then they embark on exploring all the park has to offer with lots of guided ranger programs to help you appreciate all that's here — whether you want to rock climb or watch those that do, explore tide pools or bike on the famous Carriage Roads where no cars are permitted. With more than 335 bird species, this is one of the best places to see birds in the country.
Maine is big—as big as all of the other New England states combined-with 5,000 miles of coastline, some 4,600 islands, 6,000 miles of lakes and ponds and 17 million acres for hiking and biking – the ideal place to enjoy the outdoors whether you want to camp or stay in a nice hotel.
It's easy to see why the 100 kids interviewed for my new book, The Kid's Guide to Maine, are so enthusiastic about living here. "We've got the ocean, mountains, lakes and roads to everywhere, said Cila, 12, who lives in Portland. "If there is something you want to do, you can probably do it in Maine."
And that includes clothes and gear shopping 24/7 as the gargantuan L.L. Bean campus in Freeport never closes—no worries if you forgot a rain jacket, bathing suit, hiking socks or anything you might need.
"Bring some warm clothes, even in the summer," said Anna, 12, from Yarmouth. It doesn't get super-hot in Maine and especially at night, you may want some sweats."
Should you need help on your Maine Adventure, one the 4,000 licensed Maine guides can help. They have been helping tourists navigate Maine for more than 120 years, said Don Kleiner, himself a Master Maine Guide and executive director of the Maine Professional Guides Association.
You can hire a guide who is an expert at everything from white water rafting to fishing, camping and more—ideal for a city family who wants to experience the outdoors but doesn't know where to begin.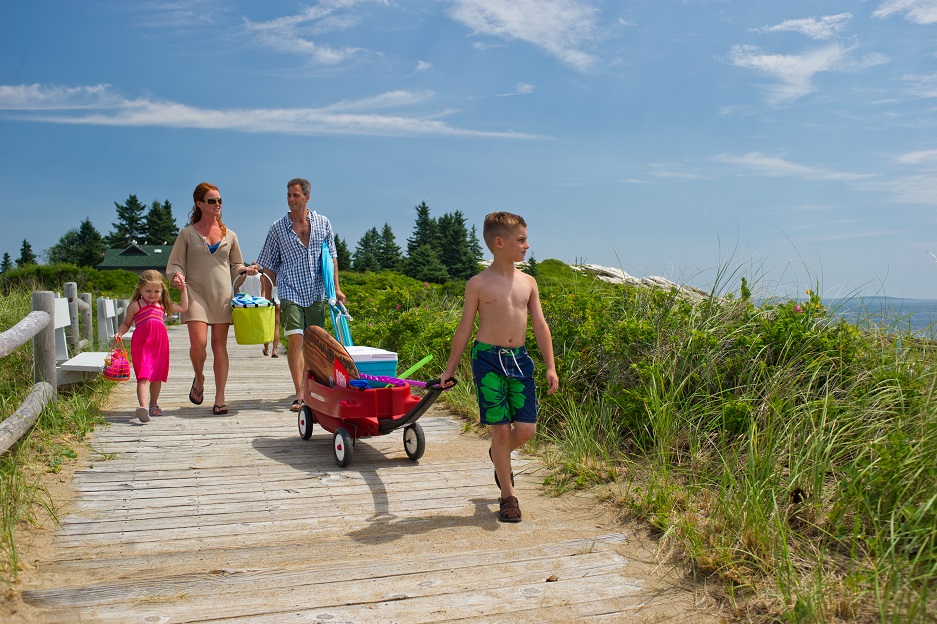 "Much of a successful trip in the outdoors is about knowing where to go, when to be there and what equipment to have on hand," explained Kleiner on his website. "Many guides provide all of the equipment that you will need for a successful trip as well as the skill to make you successful, whether you are looking for a particular wildflower, or wanting to see a specific location, or catch a native Maine brook trout."
Another option is to head out on a historic Maine Windjammer. Historic windjammers—schooners with big wooden masts and sails—once carried freight up and down the New England coast, named for their ability to "jam" into the wind. Today they are a way for a family to experience a different kind of cruising where you help with sails or the cooking, watch for bald eagles, ospreys and harbor seals, dig into lobsters on a deserted beach.
Of course, lobster! Most of the lobster in this country comes from Maine so there's no better place to try some, whether you want to tackle a whole steamed lobster, have it on a roll in a salad, in macaroni and cheese or even in ice cream. Ben & Bill's ice cream shop in Bar Harbor is known for lobster ice cream! Of course. they make lots of other flavors including with blueberries.
You'll find everything blueberry in Maine—tee shirts and magnets, jam, pie and pancakes, ice cream, muffins and syrup, chocolate covered. That's because Maine is the largest producer of wild blueberries in the world. If you are visiting in late July and early August, you may be able to eat them right off the bushes in some places like Acadia National Park.
Don't go home without eating a Whoopie Pie, Maine kids say—it's the official Maine snack though it comes in lots of varieties besides the original chocolate cake with vanilla frosting between them.
Yum!
Sponsored by Visit Maine