By Eileen Ogintz
ABOARD THE QUEEN MARY 2 ON AN ATLANTIC CROSSING (Day 3) — The 10-year-old gave thumbs up to the kids' club.
That was in 1936 and that 10-year-old was Princess Elizabeth—today Queen Elizabeth II who visited the "children's room" Queen Mary in Southampton, the year the famous ship first set sail.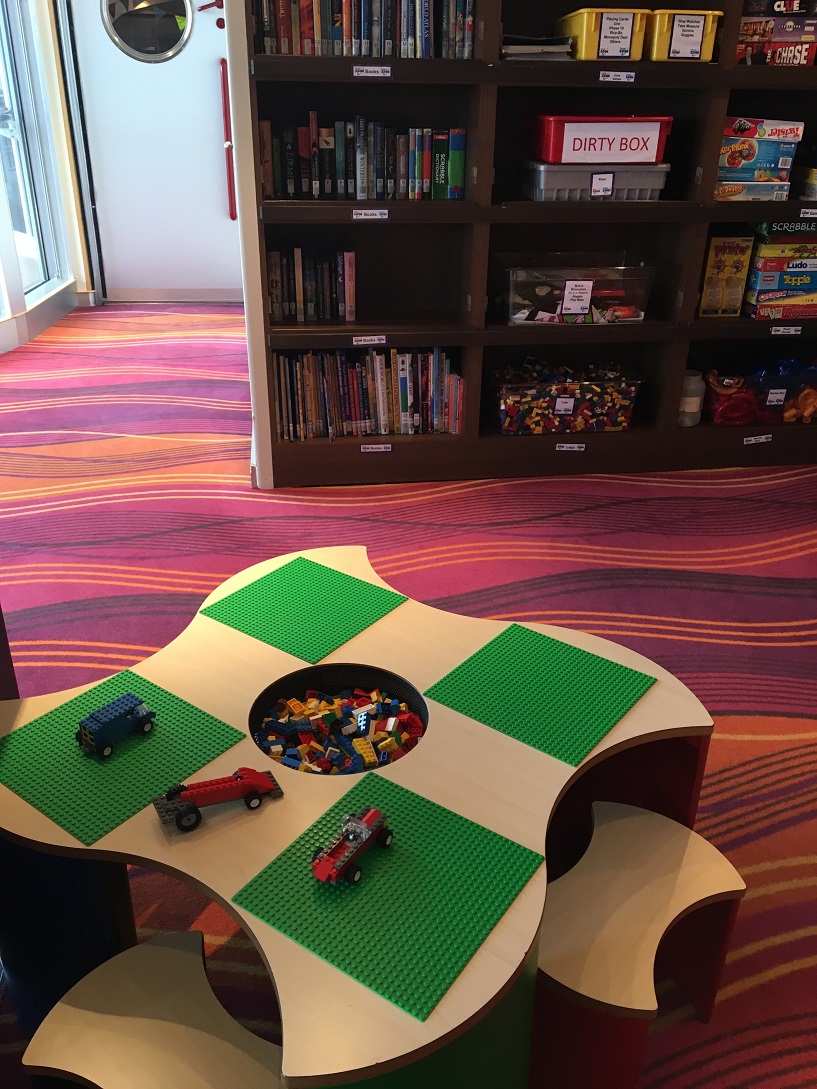 The Queen Mary (which is now a hotel and historical museum in Long Beach CA), in fact, had three playrooms, one for each class of passenger. A slide connected the separate boys' and girls' area but only the boys had access to the top of the slide. Sad! There have been kids on board Cunard ships since 1850.
Today, there is still a Kids Zone on the Queen Mary II but it's nothing like the kids' clubs on mega ships or Disney where the ships might carry a thousand kids or more.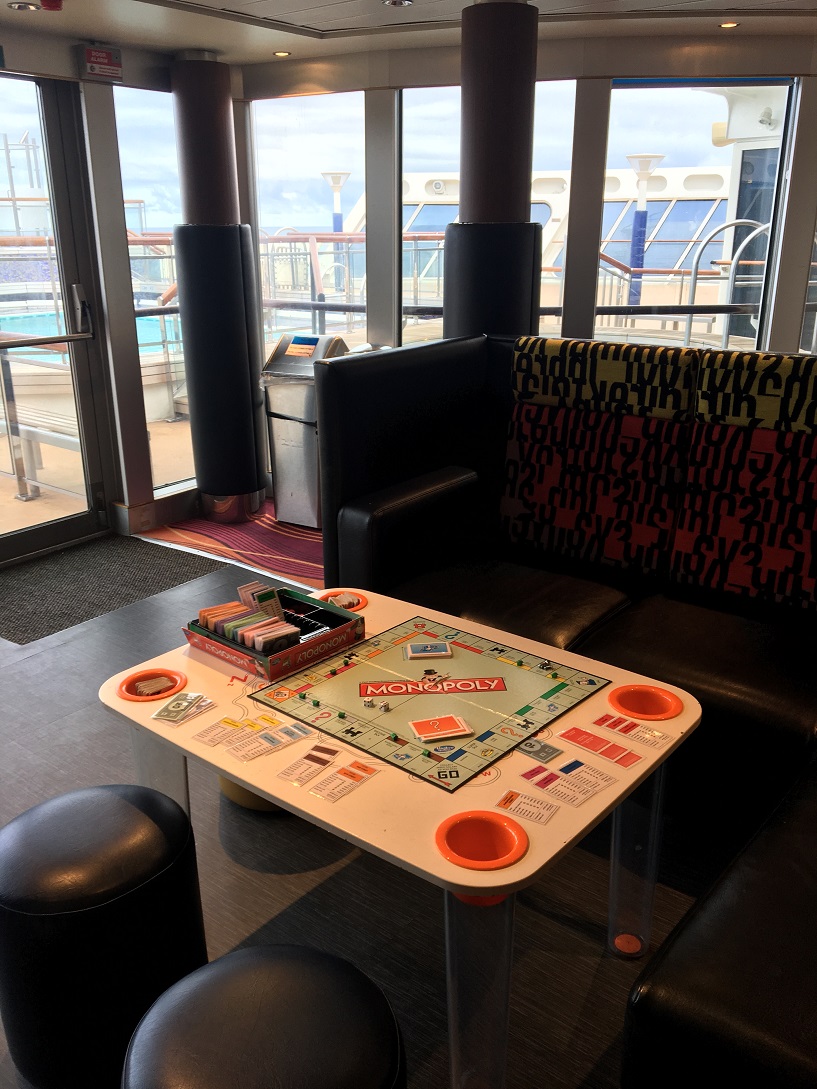 This ship's club can only handle 357 kids, said the Youth Manager Chris Attrill, overseeing a staff of five. This voyage there are just 22 kids—to the disappointment of young passenger Daisy McLaughlin, traveling with her mom and grandmother from Liverpool. Daisy has been on other cruises, her mother Emma explained, with hundreds of kids. But this was her grandmother Stell McLaughlin's bucket list trip. "I wanted to sail on Cunard before I died," she said. And Daisy and her mom had always wanted to go to New York City, so here they are.
One plus for those traveling with babies and toddlers: There is a complimentary "night nursery" from 6-11 p.m. so parents might catch a show and dinner on their own. And the kids' activities start at age two, even if they aren't potty trained. "That's been huge," said one mom traveling solo with a seven and two year-old. "They love the kids' club."
There are scavenger hunts around the ship (What deck is the library on? How many stripes does the Deputy Captain wear?), art projects, video games, plenty of regular games, even the chance to make rice crispy treats. The staff doesn't feed the kids as on other lines, but there is a kids' corner of the buffet with plenty of kids' favorites like pizza, pasta, burgers as well as vegetables and fruit.
Families give high marks to the quality and variety of food in the King's Court Buffet—the kids especially like the get your own soft serve ice cream—but there are all varieties of dishes to choose from—pork curry to hot dogs, roast turkey to sushi, sweet potato fries and vegetable dumplings, sushi and smoked fish…plenty of fresh fruit and veggies.
Though there is a dining room and other options around the ship, the Brauers have so far eaten all their meals here "because its so easy and convenient," said Jeff Brauer.
Davis and Ameleah Brauer, on their way home from living in Europe with their parents, agree the food is good, especially that they can choose themselves what they like. They are also Kids Zone fans though Ameleah, 12, like Daisy, wishes there were more kids on board. "You get to play a lot of games," offered Davis,7, while his mom Tia opined knowing the kids were having fun allowed her and her husband Jeff to relax. The trip, she explained, was a way for the family to more easily transition from living in Padua, Italy to returning home.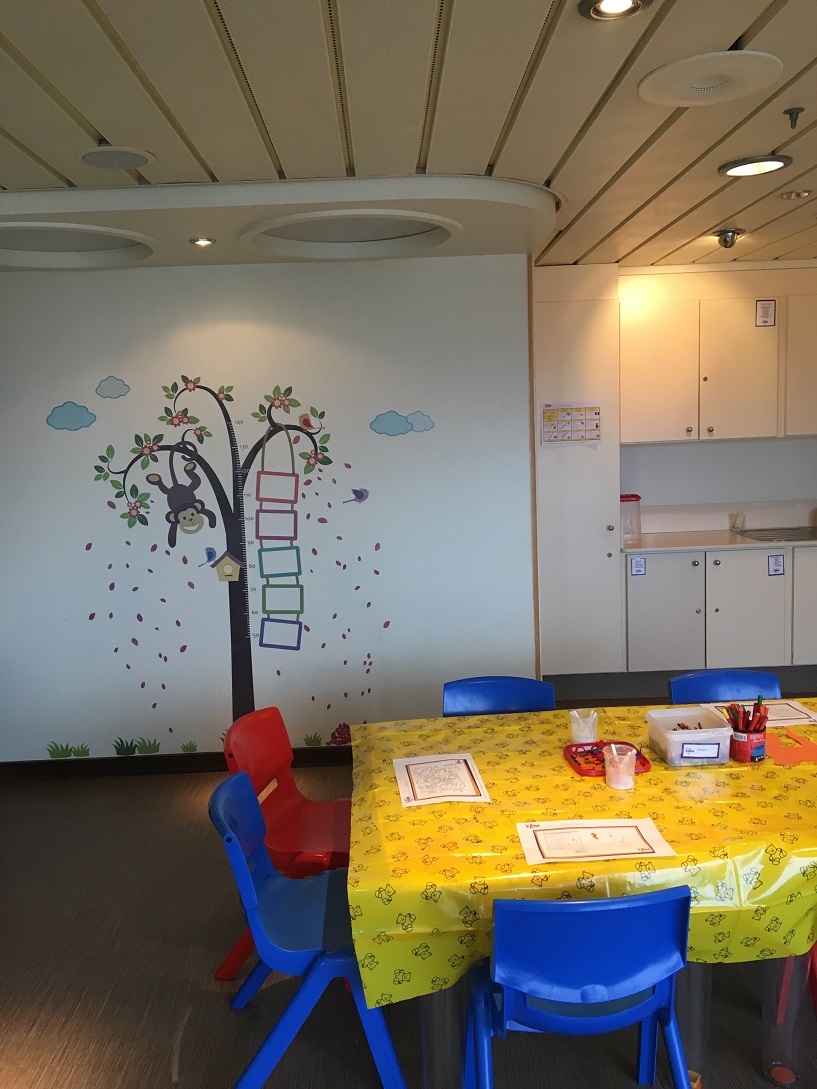 Other families, Youth Manager Chris Attrill said, also opt for the transatlantic crossing because they are moving to Europe or moving home; other grandparents travel just with grandchildren, perhaps recreating a voyage from their youth. And families think the seven days at see is just the ticket after a busy time sightseeing abroad—and since the ship adjusts the clocks by an hour each night, there's not jet lag when you arrive.
But as this ship has many older passengers, "they either love or hate the kids," suggested one mom. "This isn't particularly family friendly," she suggested, adding that her kids were none the less having fun and that the Kid Zone "is excellent."
To be sure, while there are a half dozen different activities each hour, there aren't many designed for families to share. There are plenty of board games laid out at cozy tables with windows overlooking the sea. The Planetarium has a show about Asteroids. The expansive library has children's books. And there is a small family pool and hot tub (there are other pools as well, including one indoors where families have access). Other than the Kids Zone, it seems, it is up to families to make their own entertainment. But that isn't always a bad thing—especially for families who want to be together.
"We just want to relax," said Tia Brauer. And the ship offers plenty of opportunity for that!