By Eileen Ogintz
ABOARD THE REGENT SEVEN SEAS MARINER, enroute Vancouver BC to Ketchikan AK — Forget the kids' menu.
When it comes to dinner, Alex (short for Alexandra) Makaev, 9, says that when she is aboard the Regent Seven Seas Mariner she prefers Dover sole or Black Angus filet mignon.
"Of course even if it isn't on the menu, they will make something for you," Alex says. "They are pretty nice to kids."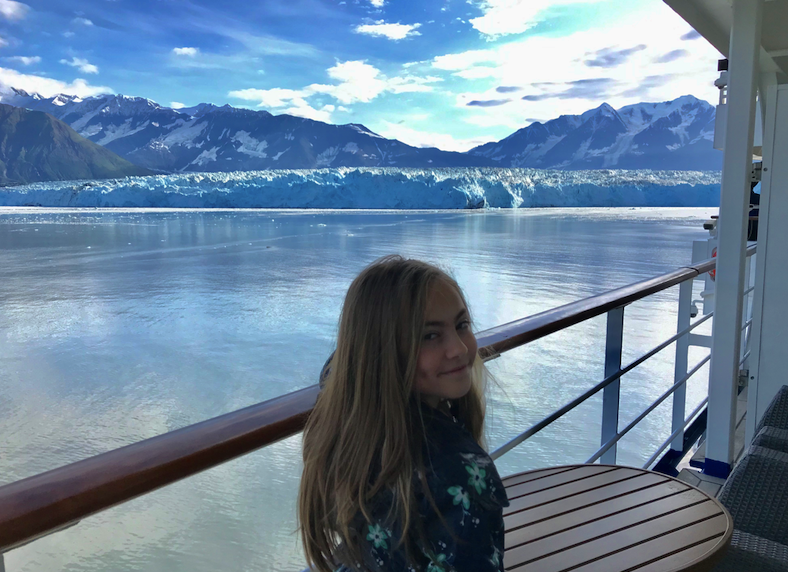 Alex knows what she is talking about. Her dad , Anatoli Makaev, is the general manager aboard the Mariner responsible for the entire hotel operation. Alex has been cruising with her parents around the world since she was four and will be on board the Marnier for a month with her parents and little brother this summer.
This week, heading to Alaska, there are 72 kids on board under 21, including four babies and toddlers; 25 kids 4-12; 21 12-16 and 22 17-20. Other Alaska cruises earlier in the summer have had even more kids.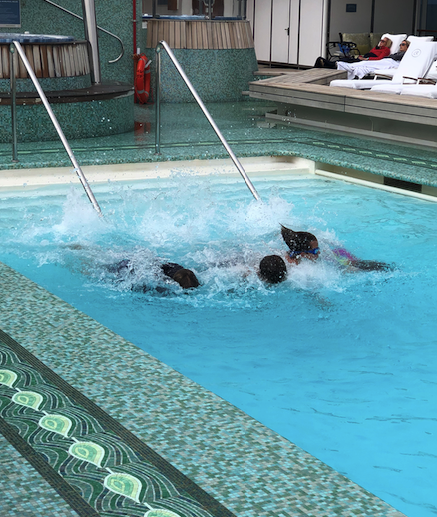 On this trip, there are Club Mariner staff offering a full range of on-board activities. "It is a good place to make friends," suggests Alex, who adds there are lots of games and activities around the ship that are fun too — everything from origami to mini golf, paddle tennis, ping pong. "There is always something to do," she says. "You won't get bored." There are kids' pizza and movie nights, cupcake decorating, Wii, arts and crafts, Bingo, circle games designed for kids to get to know each other and more.
And if dinners go on too long — Regent is known for its food experiences — there's the option for kids to leave and go to Club Mariner. "I always go when I'm done eating," Alex said.
As for the shows, she suggests, "they aren't really interesting for kids unless you want to be a singer or dancer." She does like comedian and magician Jeff Peterson, especially his little dog because he invites guests on stage to be part of the act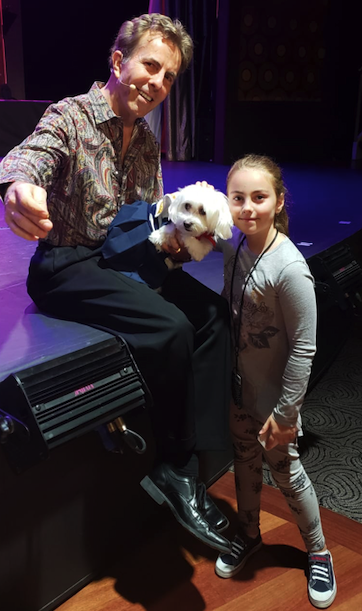 On the sea days, she said, there is so much to do that she's running from activity to activity, earning Regent points for participating that she can turn in the last day for Regent merchandise like a sparkle mug. "There is a lot on my schedule," she said.
Regent Seven Seas is all inclusive — that includes most excursions, specialty restaurants, liquor and tips — so while it can be pricey, it is an especially good value in Alaska where excursions can be very expensive and when young adults are drinking or opting for burgers, specialty coffee or ice cream at all hours that might cost extra on other ships.
Many of the kids on board, Anatoli Makaev explains, are here as part of multigenerational groups. More than on other Regent sailings are first-time cruisers who wanted an upscale experience without the crowds on a megaship.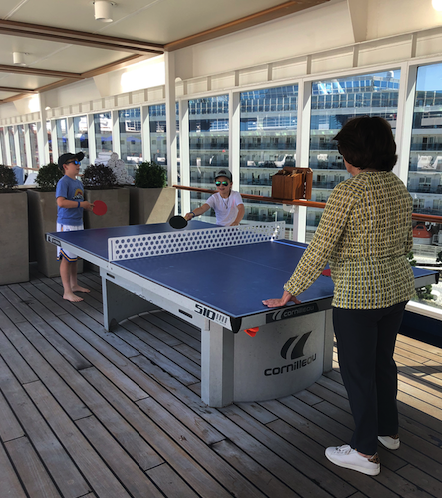 It can also be easier for kids to make friends than when there are 1,000 or more on board. But the activities are held in a large conference room and around the ship rather than the huge spaces designed especially for kids on the mega ships with different clubs for different age groups.
Here, families have come to see Alaska — and to spend time together rather than have a rah-rah onboard experience, they say. "We never get to see our cousins," one 11 year-old explained. That there are some organized activities are an added benefit rather than a must-have on board.
Alex says parents shouldn't worry about letting kids wander around the 750-passenger ship. Parents can agree, as hers have, to let her sign he self out of Club Mariner. After all, there are more than 450 always-smiling crew to keep an eye on you. "And if you forget your phone somewhere, no one will take it."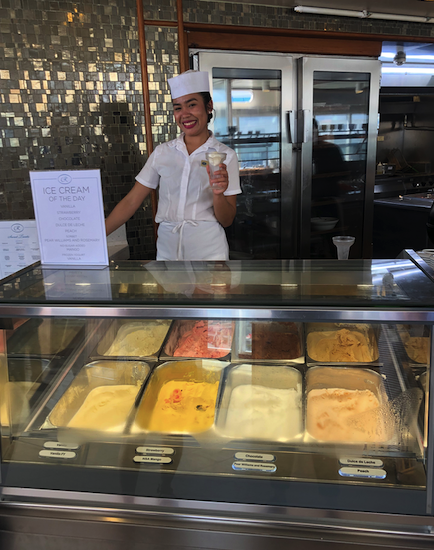 It's especially nice that even when you are nine you can have some freedom on board, Alex suggests, to do what you like without your parents, whether finding some kids to play Monopoly or Uno, read a book, play shuffle golf or learn something new like needlepoint. Let's not forget Karaoke. "I love Karaoke," Alex said.
There's also something to snack on whether you are a "sleepy head" like Alex and miss breakfast (cereal and watermelon in the Coffee Connection) and the fancy afternoon tea with yummy cakes (special brownies one day; cheese cakes another). "I really enjoy the whole tea time," she said.
As for Alaska, Alex says it hasn't been nearly as cold as she thought. "There isn't snow everywhere and don't expect to see bears everywhere."
The buildings, she adds, are "kind of strange, old and like Wild West Movies."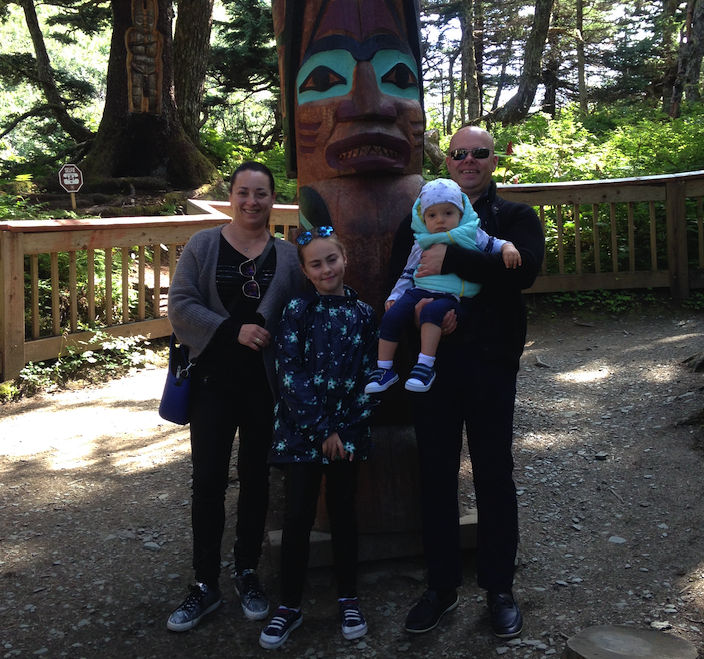 That's not to say she doesn't like Alaska. She does—especially the glaciers.
"They're beautiful," she says.
And then there's the chance to visit The Bridge with Club Mariner. "I like sitting in the Captain's chair," she said.
Maybe some day, Alex…..