Great to take camping or to vacation rentals! Family-owned and operated, True Story Foods is bringing Kurobuta Pork to the masses.
Until now, Heritage breed pork, traditionally raised for intense flavor in Japan, has primarily been available to chefs. Making the haute protein conveniently available to consumers, True Story has introduced a new line of premium restaurant-quality proteins including a new collection of Kurobuta sausages (SRP: $6.99 – 12 oz package), including flavors Chili Relleno; Sherry & Shallot; Five Pepper; and Parmesan, Shiitake & Truffle; in addition to Applewood-smoked Heritage Bacon and fully cooked Pulled Pork.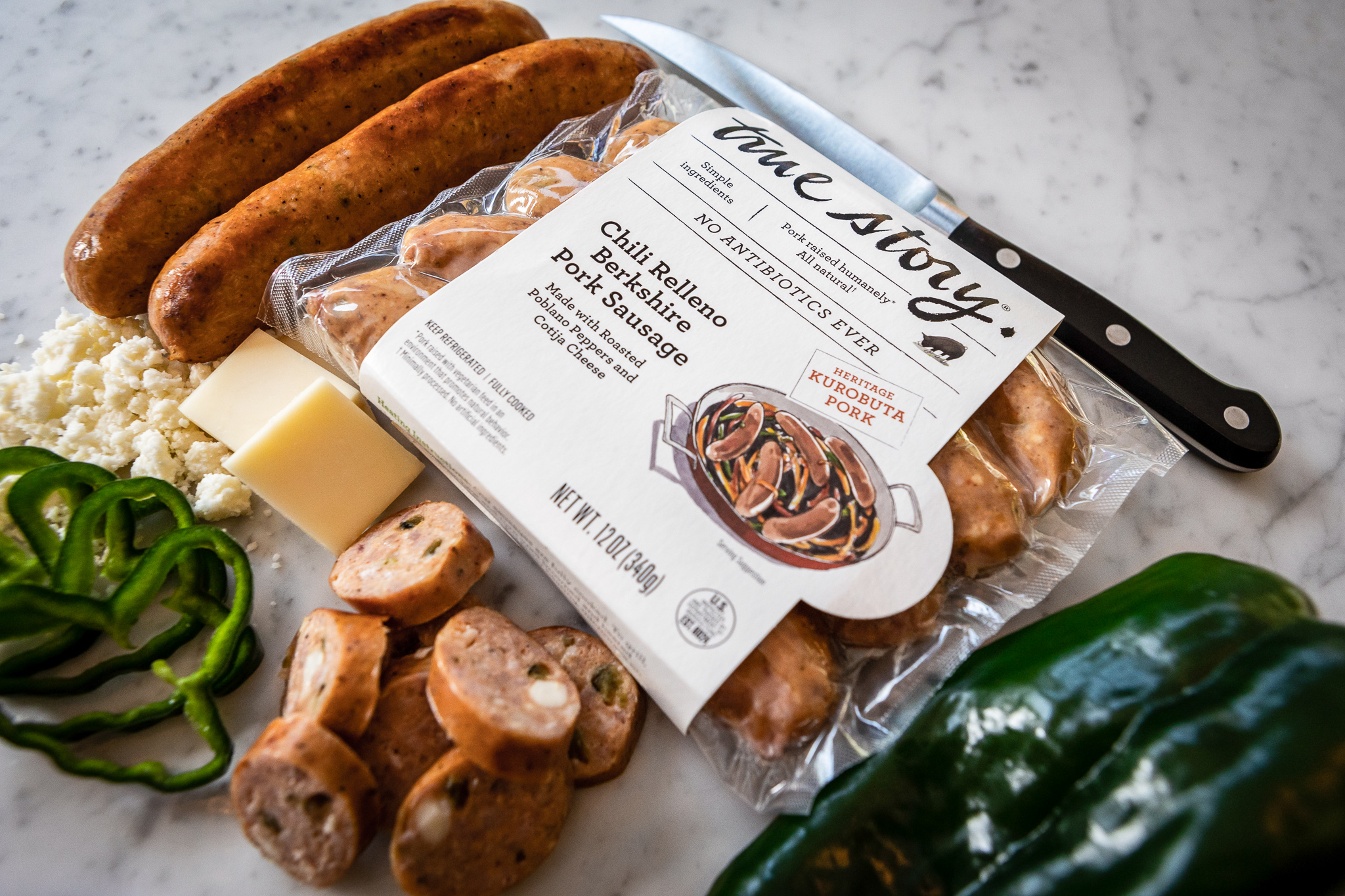 True Story uses Kurobuta hogs raised antibiotic-free on small family farms in Missouri at the foothills of the Ozark Mountains. Here, Kremer presides over his own small farm operation in which pigs are free to root, roam and forage with unlimited outdoor access. The combination of breed and lifestyle gives their meat a rosy pink color interspersed with creamy marbling, with a higher concentration of heart healthy monounsaturated fats as compared to conventional pork. 
Now available direct to consumers via TrueStoryFoods.com; Select products available on CrowdCow.com as well. Also available at regional CA Whole Foods with plans to expand to other regions.