By Eileen Ogintz
VAIL, CO — Finally!
It is that perfect ski day—blue skies, sunshine, freshly groomed snow (almost a foot this past week.)
"The best ski day of the season," snow lovers congratulated each other on the chair lifts.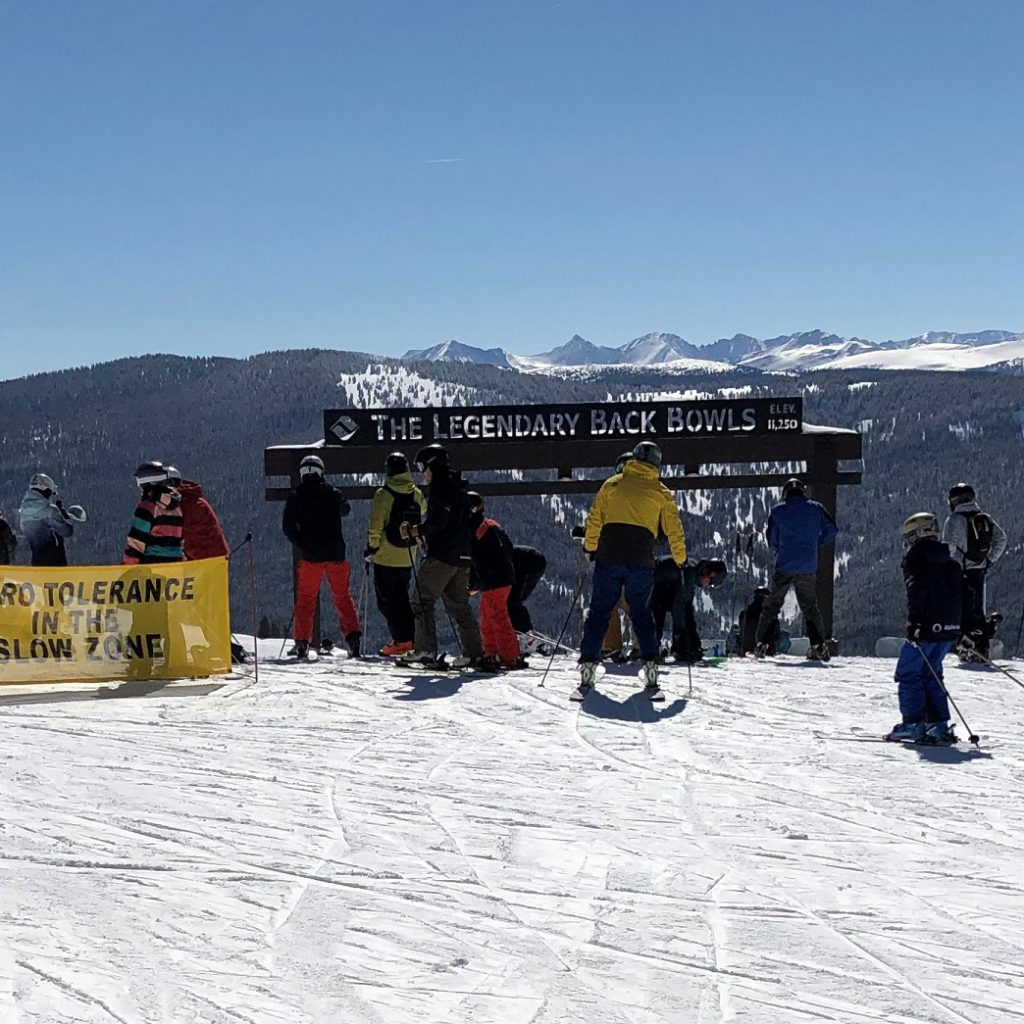 And what better place to be than Vail — and Vail's legendary Back Bowls and Blue Sky Basin. And though much of the terrain is for experts, you'll find trails that suit every level and every style of skier. In fact, making our way over to Blue Sky Basin from the front side of the mountain felt more like a walk in a winter wonderland as we glided along Sleepytime road with mountain views, snow dusted evergreens — and for those who crave adventure — drops into the bowls' famous expert terrain.
That we were staying in the new ski-in ski out Hotel Talisa made our day all the better—we put on our boots in the hotel's ski shop, snapped on our skis outside and headed up the lift right there. You couldn't beat the convenience!
A word about food: On a busy day, there's nothing better than knowing you won't have to wait for a table or wait in line. We found Bistro Fourteen at the top of the Eagle Bahn Gondola a good choice—and no more expensive than other mountain offerings with soups, salads, flatbreads, sandwiches and more.
I loved that the kid's menu came with Colorado fun facts. Did you know the cheeseburger was invented in Denver? Did you know the world's largest natural hot springs pool is in Colorado—in Glenwood Springs. Did you know Colorado has 75 percent of the land area in the country with an altitude over 10,000 feet?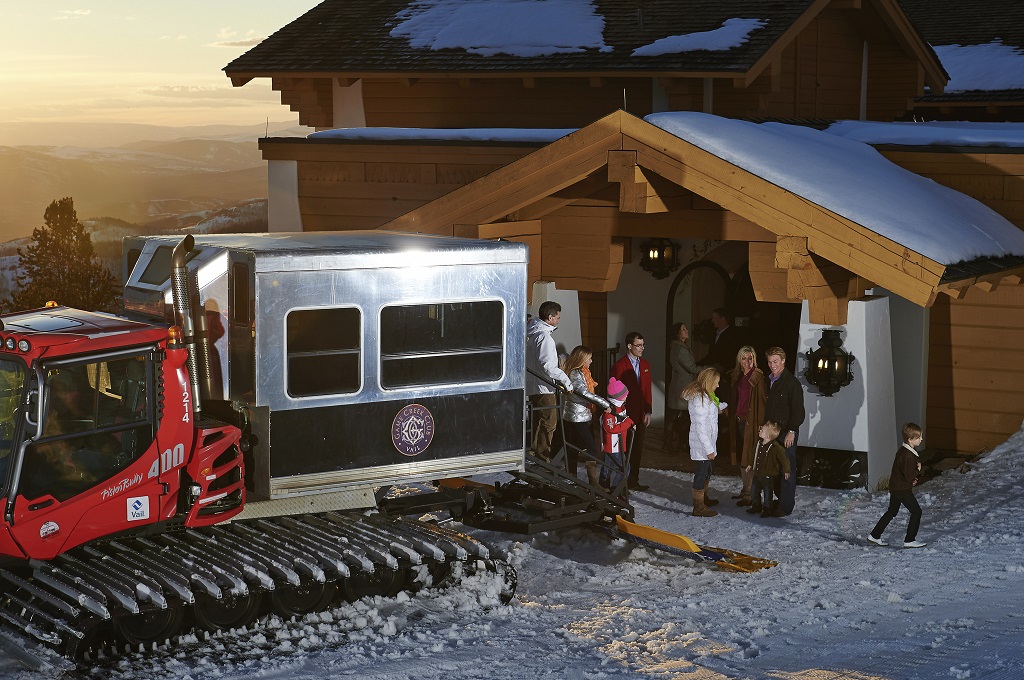 For those looking for more fancy sit down eats, there is The 10th at the Top of Gondola One. Think offerings like truffle fries, raclette, flatbread with roasted mushrooms and truffle cheese, Elk chili, pork belly, vegetarian risotto….
My favorite lunch on the mountain was at Two Elk, the top of China Bowl, where we dug into green pork chili and chicken posole while congratulating ourselves on a perfect morning on the mountain. I loved the salad bar too!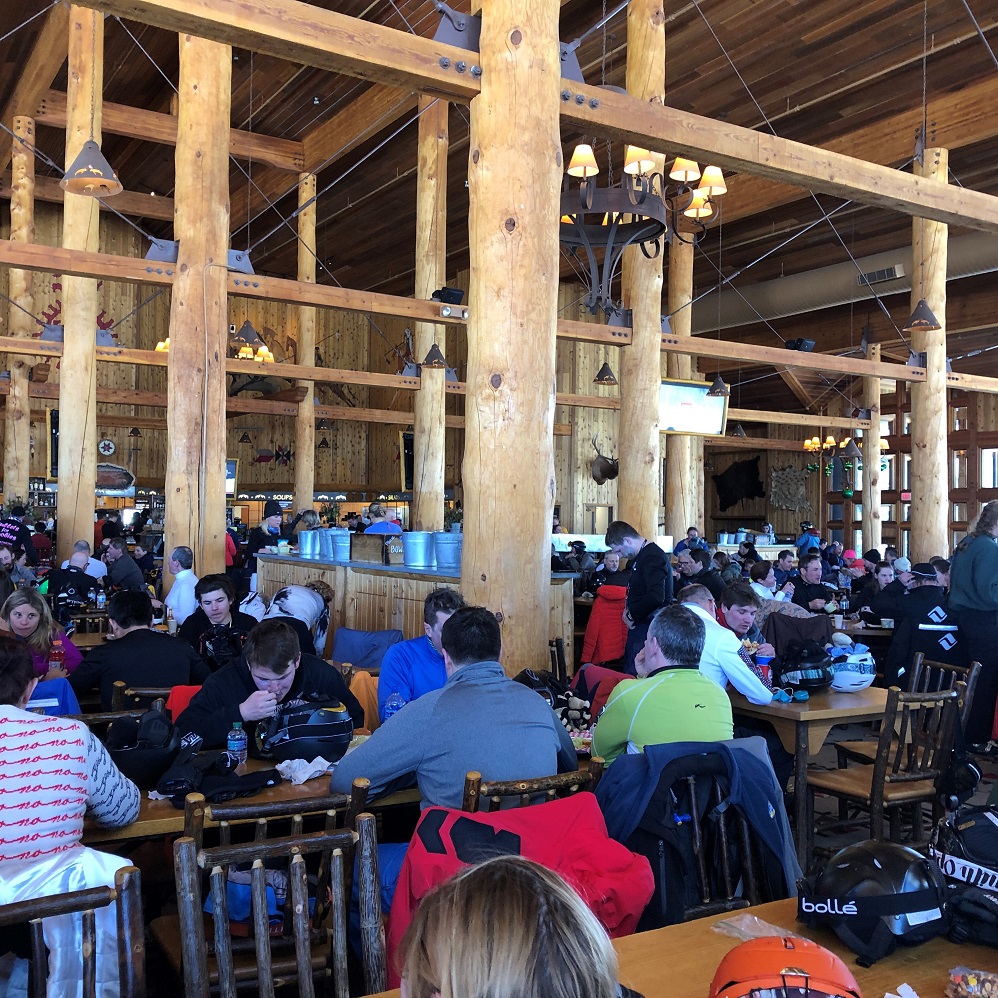 Another fun fact—when Vail opened China Bowl in 1988, it became the largest ski area in North America (today that honor belongs to Park City Mountain Resort, also a Vail Resorts property).
Many snow aficionados still consider Vail the mountain that best offers a variety of experiences (albeit at a premium price — the walk-up lift ticket is now over $200 — a far cry from the $5 lift ticket when Vail opened in 1962. But most skiers buy multi-day, discounted passes. Indeed, on the chair lift, conversation often centers on which of Vail Resorts' EPIC Passes –now on sale for next season—is the best value.
Where to ski? The Front Side, the seven-back bowls with huge stretches of snow without any trees (Sun Down, Sun up, Tea Cup, China, Siberia and Inner and Outer Mongolia) and Blue Sky Basin.
Blue Sky Basin includes Pete's Bowl and Earl's Bowl, named for founders Pete Seibert and Earl Eaton. The well-groomed Cloud 9 trail in Pete's Bowl was a popular option on the blue-sky day for those who preferred cruising and taking in the mountain views rather than the steeps and the deeps. Some Vail lovers believe Blue Sky Basin can have the mountain's best snow but it is a trek to get there.
Entire ski areas could fit into the back bowls with more than 3,000 skiable acres. Many of the runs are steep—really steep!
But on this vast mountain, there is certainly plenty for less advanced skiers to enjoy. "I like the greens," one woman confided as we looked at a map at the top of one of the chairlifts. "That's why I ski alone."
We made it back to Hotel Talisa in time for a dip in the hot tub and S'mores by the fire pits outside with the views of Gore Creek and the forest beyond. Parents and kids alike, wrapped in red and black checked blankets were making s'mores on the fire pits. Family Central!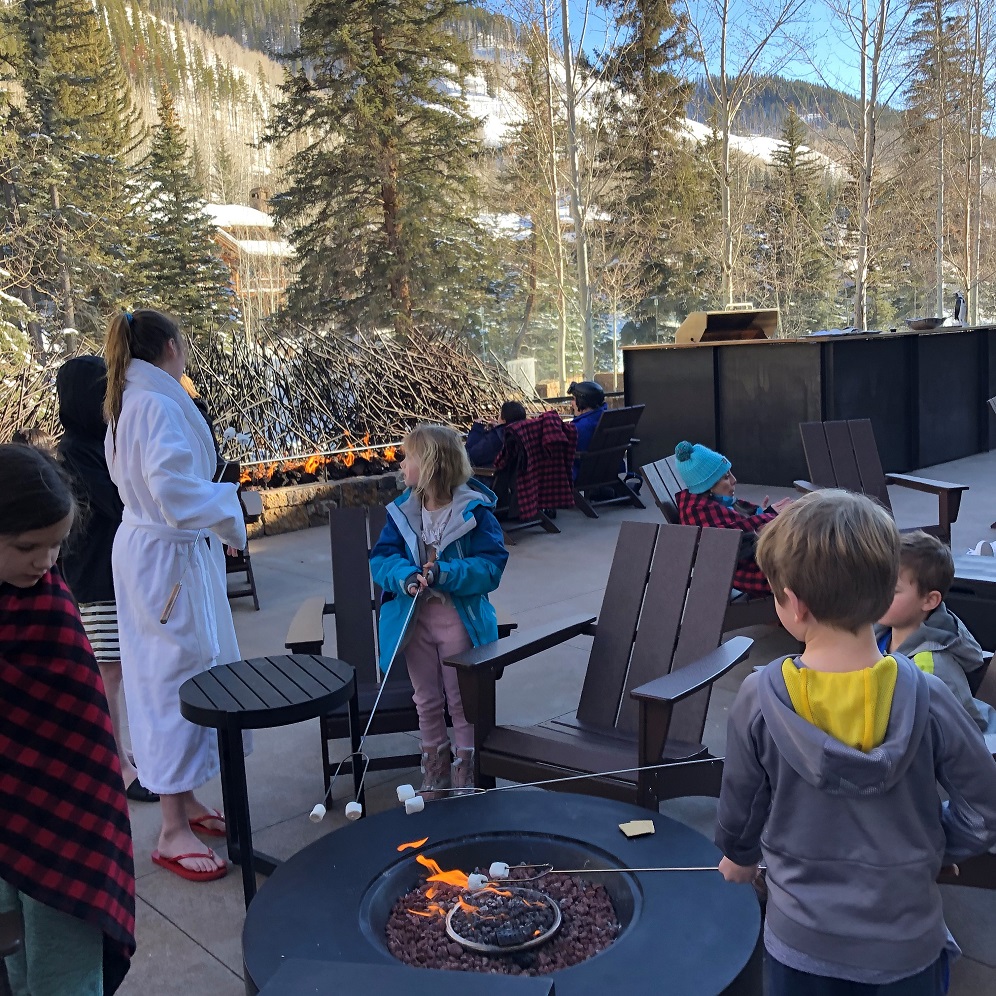 It was also Family Central a short shuttle ride (complimentary from the hotel) at the Tavern on the Square inside the Arrabelle Hotel at the Lionshead base area. Parents were watching college basketball on the huge screens; kids were chowing down on everything from burgers to mac & cheese served up with steak or chicken while adults had their pick of everything from Cuban sandwiches, flatbreads, pad thai, sticky rice bowls with octopus or ahi tuna or steak-frites.
I'm amazed the kids are still upright after a long day on the slopes. But then there were the deserts—S'mores taco anyone?