By Eileen Ogintz
Tribune Content Agency
They were just ordinary families from around the world whose lives were derailed by extraordinary circumstance.
Not the pandemic. These families had the misfortune to be passengers and crew aboard the Titanic on its ill-fated maiden voyage on April 10,1912. The ship sunk two nights later, after striking an iceberg.
There are so many stories you've never heard, not only of the passengers and crew but of those who built the Titanic. In 1907, Belfast boasted the largest docks in Ireland where more than 6,000 men worked at dangerous and low-paying jobs.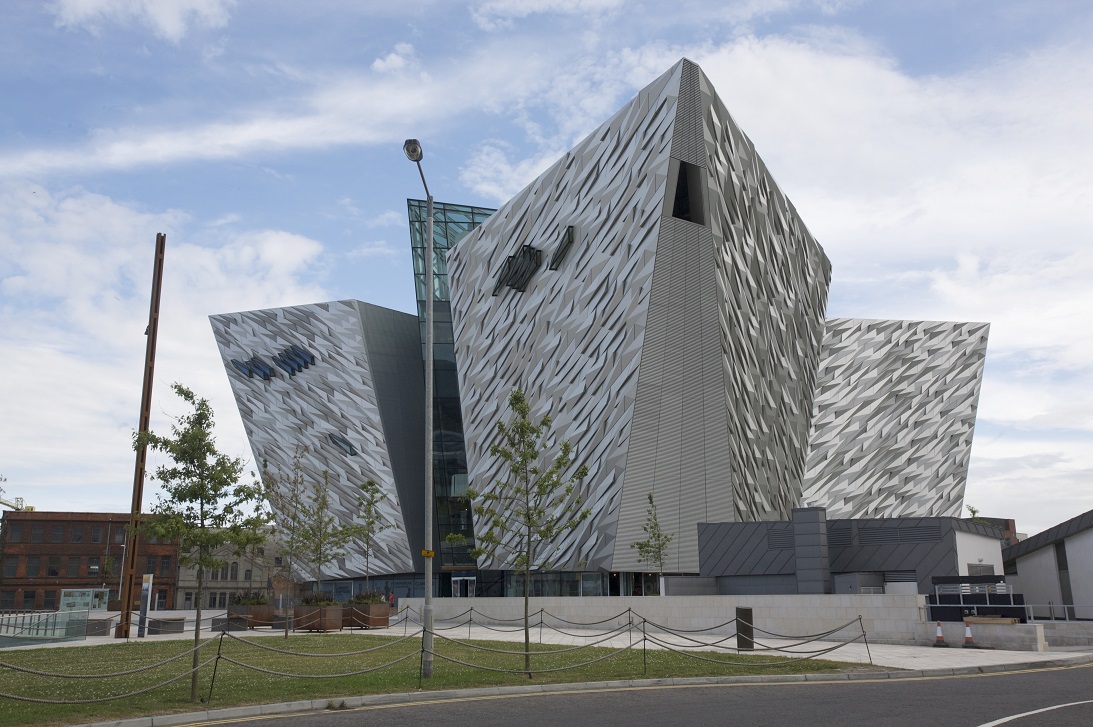 At the award-winning Titanic Belfast, the world's largest Titanic visitor experience, you are right where Titanic was built (a special dry dock had to be constructed — the largest in the world at the time).
The museum experience tells the stories of those who built the ship and the stories of the passengers and crew. Along with some of the world's richest men like John Jacob Astor, there were chauffeurs and laborers, tailors and maids, and lots of children on board.
Seven-year-old Eva Hardman wrote "heaps of love and kisses to all" in a letter to relatives. Her father put the letter in the pocket of the coat he draped around his wife when Eva and her mother went into a lifeboat. That letter was found, and it is on display here.
One nine-week-old baby was handed to a lifeboat in a postal bag. Milvina S. Dean lived to be 98. She was the last Titanic survivor when she died May 31, 2009.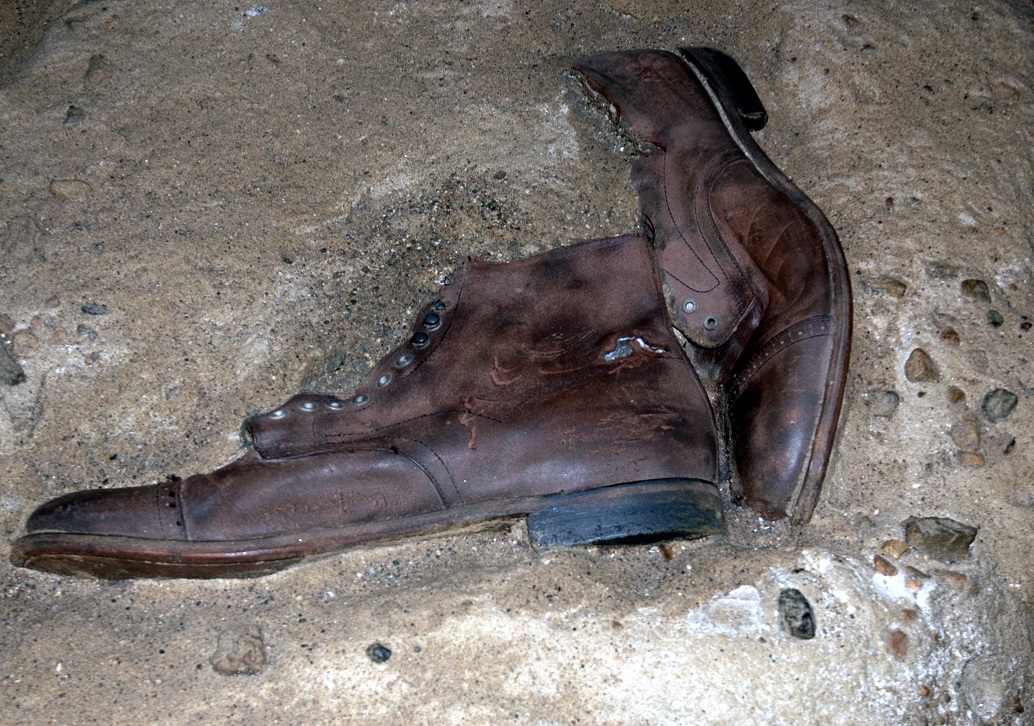 More than 1,000 people came to one toddler's funeral in Halifax, Nova Scotia, where the dead were taken and some buried, but no one knew who he was until nearly 100 years later when his British-made baby shoes were found. DNA testing of his remains later determined he was Sidney Leslie Goodwin. Today, people believe his grave represents all of the children who died.
A total of 1,517 people died in the sinking of the Titanic. Not only weren't there enough lifeboats for all the passengers and crew, but many lifeboats were left half full. Denver socialite the "Unsinkable" Molly Brown famously begged her lifeboat crew to return for more survivors and later raised money for survivors. A ship sailing nearby that fateful night, The Carpathia, rescued 713 people before continuing on to New York.
This museum also shows us how the story was covered — everything from inquiries in Britain and the U.S. about what happened and efforts to find the Titanic, which culminated with its discovery by Dr. Robert Ballard in 1985, two and a half miles below the surface of the North Atlantic. Ballard returned in 1986 to explore and photograph the wreck with a small remotely operated sub that went inside the mangled hull. At the museums, you can see what the marine scientists see as Titanic currently rests at the bottom of the sea — bottles lying as they must have in crates, now disintegrated, a china cup, a shoe, floor tiles. Kids can learn what it is like today to be a marine biologist or hydrographer in the interactive Ocean Exploration Center. (While we are all sheltering-in-place and the museum is closed, check out the museum's free downloadable activities.)
Not only weren't there enough lifeboats on Titanic but the life vests were useless in the freezing water. More than two-thirds aboard died, mostly from hypothermia, not drowning, and, the disaster changed shipboard rules forever from having enough lifeboats and safety drills to making sure ships kept their communications open 24 hours.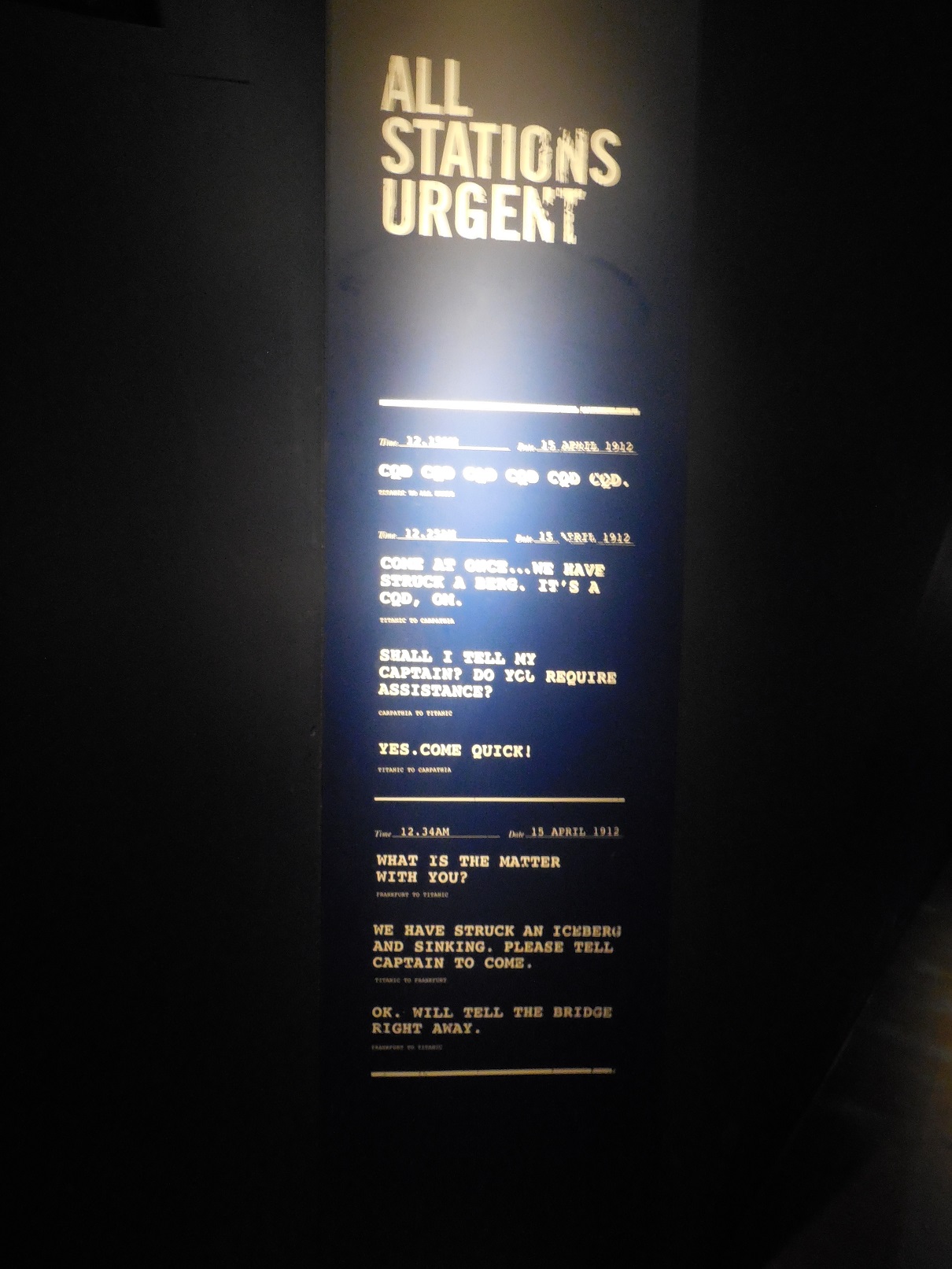 More than a century later, the cruise industry again is facing great change as a result of the COVID-19 pandemic. On April 9, The Centers for Disease Control and Prevention announced the extension of a No Sail Order for all cruise ships.
"The measures we are taking to stop the spread of COVID-19 are necessary to protect Americans, and we will continue to provide critical public health guidance to the industry to limit the impacts of COVID-19 on its workforce throughout the remainder of this pandemic," said CDC Director Robert Redfield. (For more information about COVID-19 and cruise ships, visit https://www.cdc.gov/coronavirus/2019-ncov/travelers/cruise-ship/what-cdc-is-doing.html. To view the no sail order, go to https://www.cdc.gov/quarantine/cruise/index.html.
No one is quite sure what the cruise industry will look like when ships — large and small — can sail again. Before the pandemic, demand for cruising had never been higher — some 30 million guests were expected to sail with 19 new ships expected this year. The industry supported more than 1.1 million jobs and had a $150 billion economic impact around the world.
What has happened so quickly to the cruise industry is hard to comprehend — just as it was when the "unsinkable ship" did, indeed, sink.
Some 15,000 people worked on the Titanic — architects and draftsmen, ironwork workers and woodworkers. It took 3,000 men 10 months to fit out the luxury liner after the superstructure was complete. Nine galleries enable you to walk in the footsteps of those who designed and built the ship, as well as experience the launch, the maiden voyage and the horrific aftermath. You'll feel as if you are standing on the famous main staircase. There are special effects, dark rides, full-scale reconstructions and plenty of artifacts.
I especially liked the stories of Mary Sloan, who was a stewardess; Frank Brownlee, a 30-year-old textile salesman returning to Boston, and 26-year-old Brigit Nilson, immigrating to Quebec with her husband and three children.
Two young French brothers, Michel and Edmond Navratil, were called "The Titanic Orphans" until their mother in France recognized them from newspaper photos. Their father had snatched them from their home and had sailed with them under assumed names.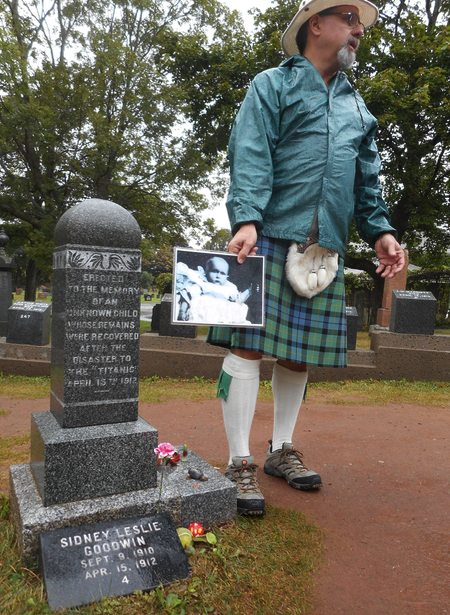 There were more than 900 crew members aboard Titanic. I've been thinking a lot about the unfailingly polite and friendly cruise ship crew members I've met around the world who are away from their families for much of the year. Currently, there are approximately 100 cruise ships remaining at sea off the East Coast, West Coast, and Gulf Coast, with nearly 80,000 crew onboard. Additionally, CDC is aware of 20 cruise ships at port or anchorage in the United States with known or suspected COVID-19 infection among the crew.
Let's hope they get home safe. Let's hope the cruise industry rebounds. Today, the company that built the Titanic, Harland and Wolff, is working on renewable energy and wind turbines.
© 2020 EILEEN OGINTZ
DISTRIBUTED BY TRIBUNE CONTENT AGENCY, LLC.