By Eileen Ogintz
LONDON (Day 2 of 3) — The man is talking about a prince and would-be king who died centuries ago. But the school kids are completely engaged.
Maybe it's that their guide has an appealing manor and is dressed as if playing an historic role at Kensington Palace, one of London's historic palaces where for more than 300 years Britain's young royal families lived in the heart of Kensington Gardens. Queen Victoria famously spent her youth here; more recently, Princess Diana lived her after her divorce. Her sons live in private apartments here today.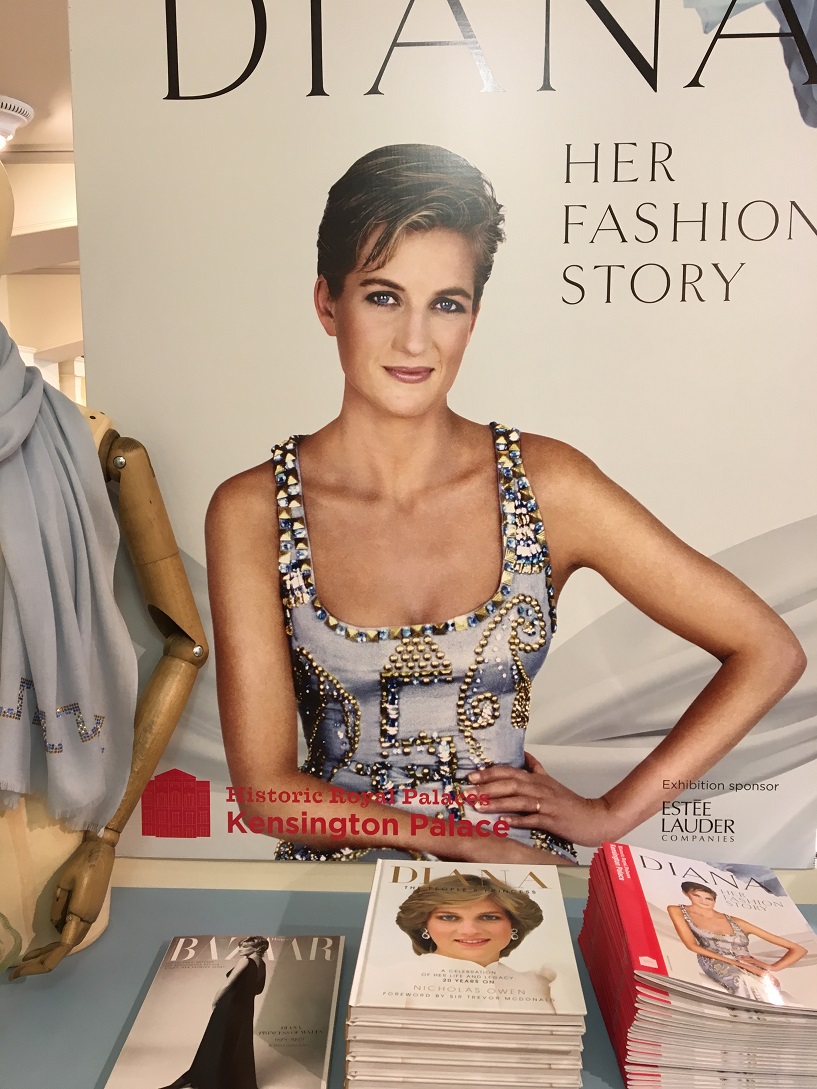 For kids, there is a "Time Explorers" free guide designed to show them how the royals and their kids set about making a palace a home with fun facts (Queen Mary II had special little velvet beds for her pug dogs, a scavenger hunt (Can you spot King William and Queen Mary's monogram?) and places to draw (a new pet for the Queen!)
Right now, crowds are thronging to "Diana: Her Fashion Story" which explores the evolution of Princess Diana's style from the outfits worn during her earliest public appearances, among them her glamourous gowns and the dress she wore when she famously danced with John Travolta in the White House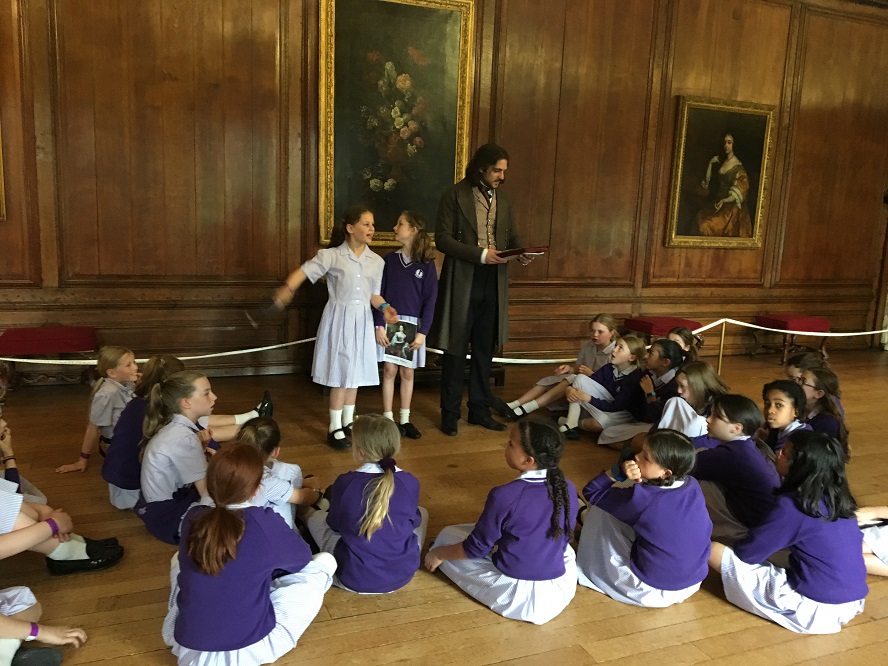 Everything from the dresses Diana wore for her earliest royal engagements to what she wore to visit hospital patients (when she shook hands with an AIDS patient without gloves, that was world wide news) was discussed. The exhibit shows how she carefully navigated her position learning to use her image to inspire people and champion her charitable causes.
Kids will like the playground in Kensington Gardens and the White Garden just outside the palace that was planted this summer in commemoration of the 20th anniversary of her death. While she lived here, she often would talk to the gardeners and the flowers and foliage are said to be inspired by her grace and style—tulips and narcissi, a reflective pool at the center, cosmos daisies… so pretty, even in the rain!
A tip: for families expecting to visit most London sites, get a London Pass. You will save money on some 70 attractions and get priority entrance.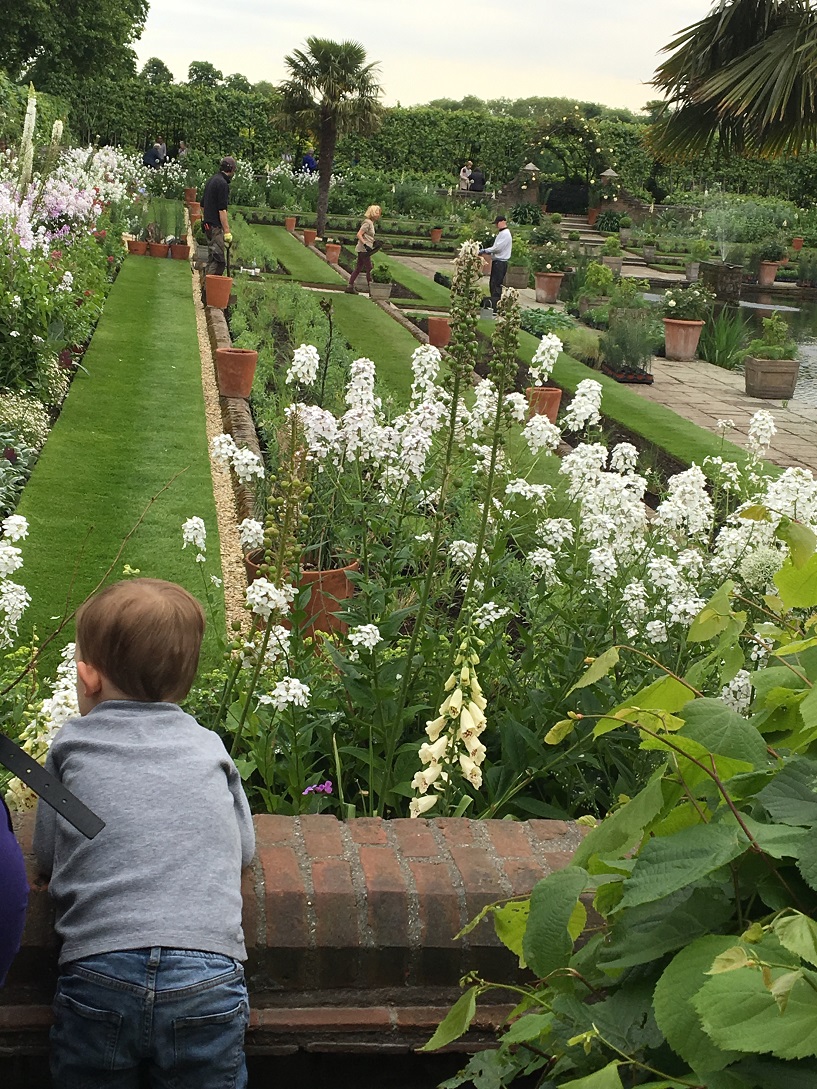 Also pick up one of the wonderful Kid's Guides — there is also a Kids' Kensington book (there's also one about the Tower of London called Tower Power and Power Palace about Hampton Court (for more titles: www.hrp.org.uk). The Kensington book, among other things, explains what a lonely childhood Queen Victoria had—she had to sleep with her mom until she was 18 and was only allowed to walk down the stairs (which had great bannisters to slide down on) with someone holding her hand! It was in this palace where she learned she would become queen and where she first met Prince Albert. Queen Victoria, incidentally, first opened Kensington Palace to the public in 1899. (Later this year, "Victoria Revealed" will be redisplayed in the rooms where she grew up with personal items that will help explore her life and famous love.)
In June, a new exhibit at Kensington Palace opens about "Enlightened Princesses: Caroline, Augusta, Charlotte and the Shaping of the Modern World." It explores the lives of three German princesses whose marriage into the British royal family put them at the heart of what was happening in the 18th century, a time of immense change including the growth of the Empire and the loss of America.
These women, visitors will learn, each played a vital role in shaping Britain's culture, from advocating the latest advances in women's health to redefining what it meant to be a royal to patrons of British trade.